Another year and this cashmere scarf is pretty much the only one I reach for. Probably one of the best purchases I've made last year.
I believe investing in some things and cashmere scarves are one of those things. And they don't always have to be super expensive.
They come at different price points and I'll link some at the end of this post, starting at $60, which is a great deal for a cashmere scarf. I'm very tempted to get another color.
Last year I got a ton of questions on how I tie my scarf but totally forgot to share. Might have to do a video in stories. But it's super easy…just wrap the scarf around your neck and pull one end through the loop. That's it!
Play around until it looks the way you like it. My scarf wraps around my neck twice and the 'ends' of the scarf end up being that short.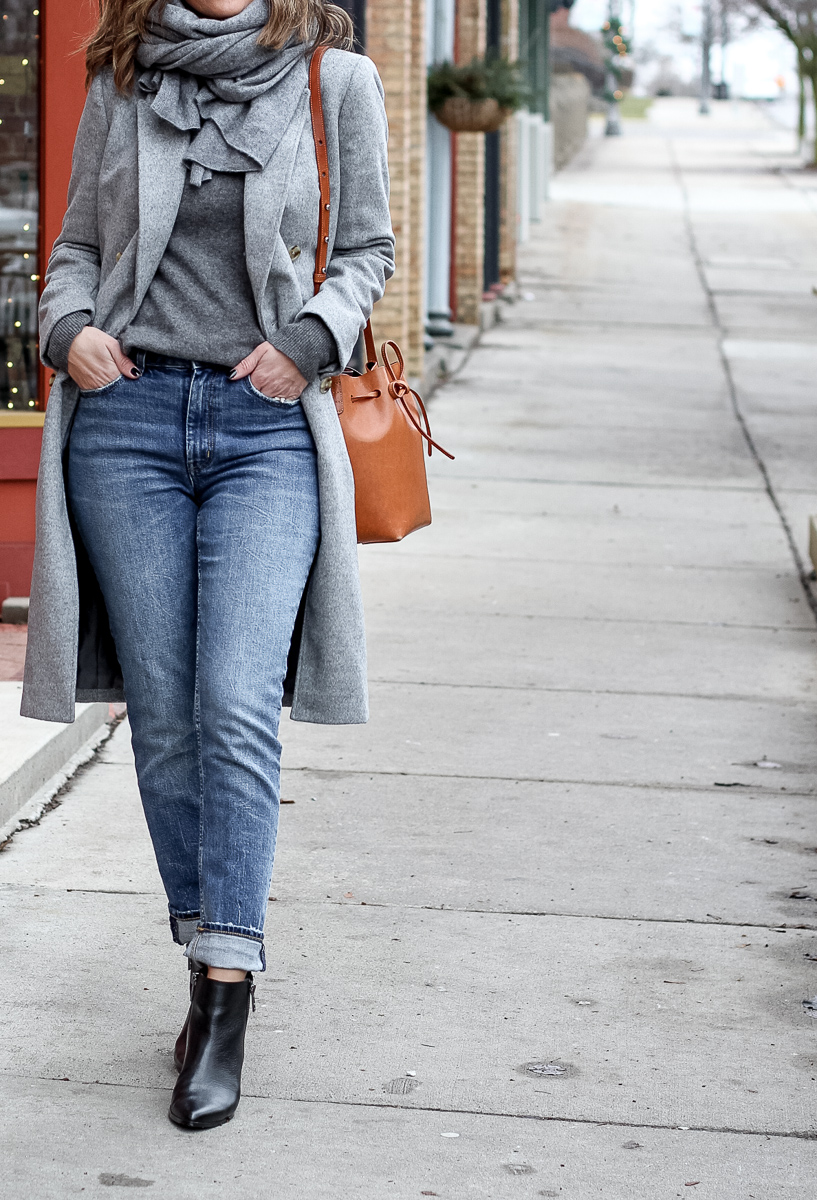 This gray cashmere sweater is my most worn sweater ever. Can't even tell you how much I wear it, it's kinda embarrassing lol. I got it on sale years ago.
Just keep in mind that some cashmere sweaters will pill more than others. My Everlane Cashmere sweater did it after only few hours of wear and quite a bit too (usually on the side where I wear the bag or if something is rubbing against the fabric). This is the best gadget to keep your sweaters looking like new (I've shared it before, but in case you're new here…it's a must-have).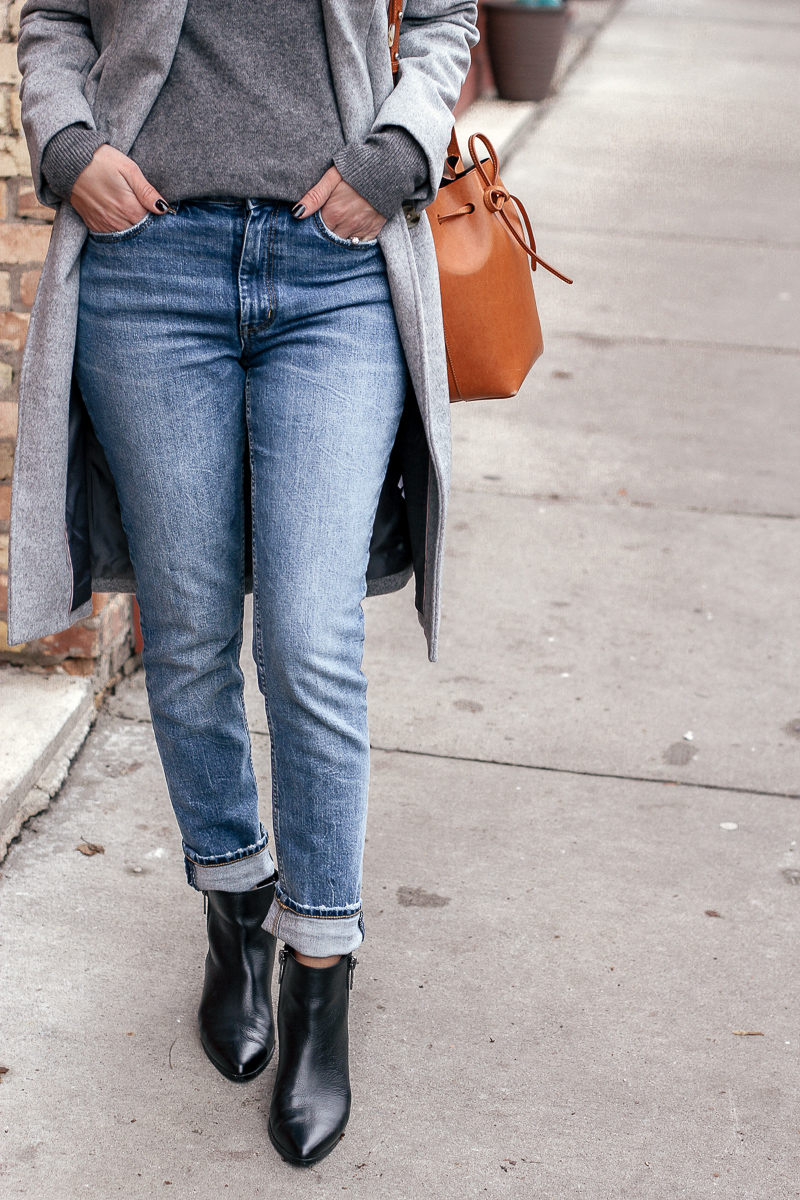 J.Crew Coat (sold out) – great options here and here on sale! | Jeans tts | Cashmere Sweater (super old) – almost identical here and here and here – 60% off | Cashmere Scarf (old) – almost identical options here – 60% off (I want it on color sesame or petal pink), here and here | Mansur Gavriel Bucket bag – mini-mini | Booties (old) – similar here, here and here | Sunnies
Let me know if you would want a post on how I take care of my sweaters.