Happy Tuesday!
We're well into January and it's officially freezing (literally)! No complaints though, as it could always be worse, right!?! 😉 But these warm boots have been amazing this winter.
I've been loving this teddy coat and it's finally on sale (comes in three more colors).
While the teddy coat is warm, is not really a must have, like a down coat! But gloves/mittens, hats and scarves are total necessities. Oh, and of course Winter boots (so many great options too). I forgot my gloves when we took these pictures and my fingers froze. But my feet were toasty at least.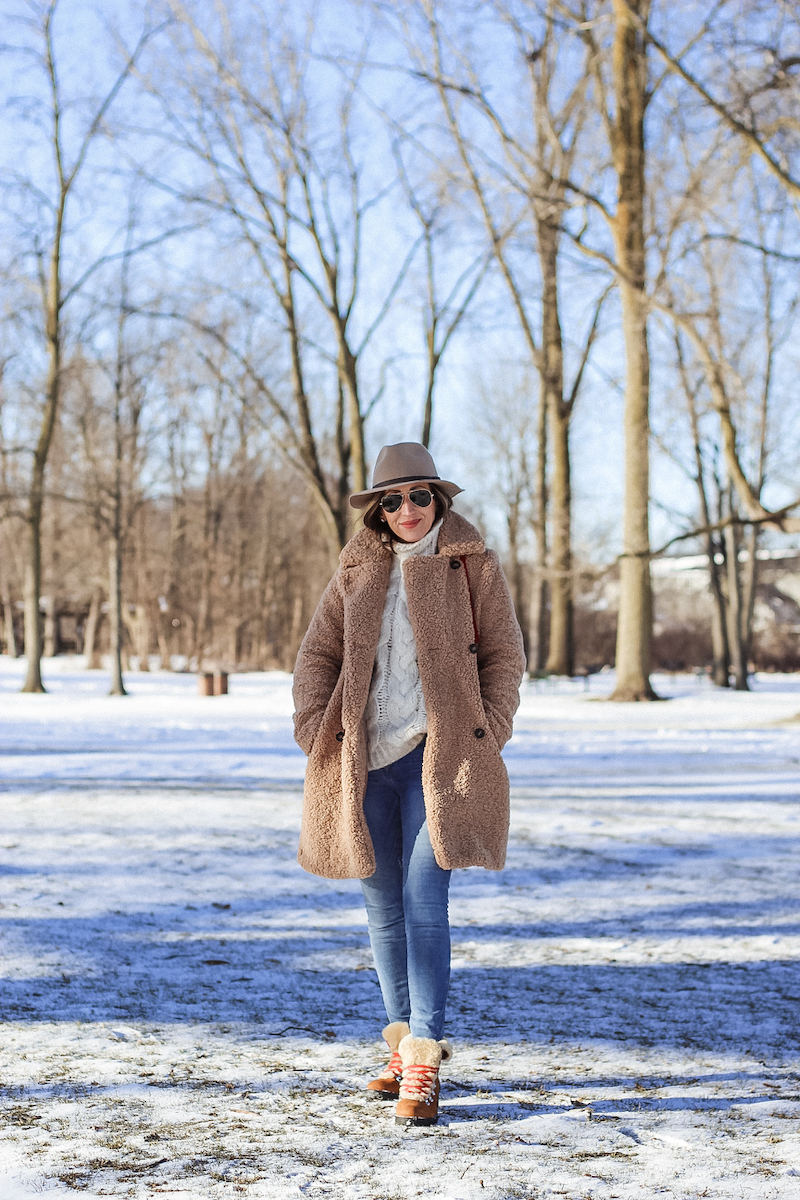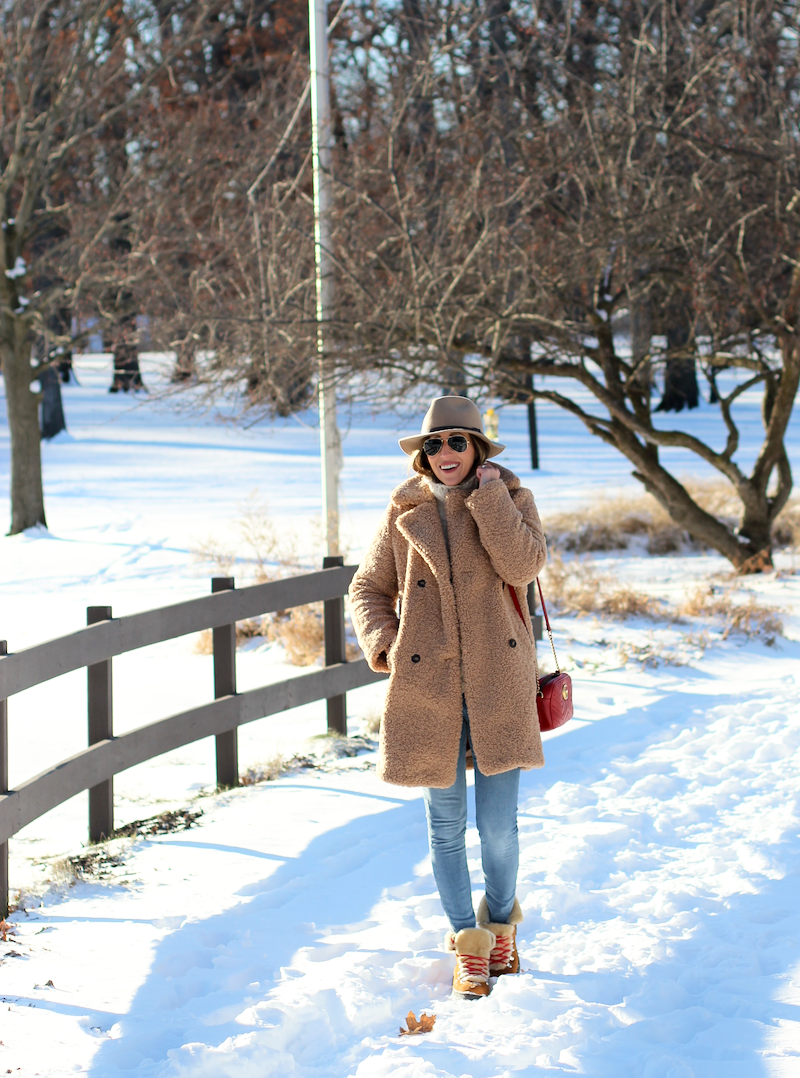 Teddy Coat (size 36 fits like size 2) – more great options here, here and here | Mango sweater (old)- new version | Old Frame jeans – other Frame Jeans options | Nordic Boots – size up | Sole Society Hat | Gucci Bag | Ray-Ban Sunnies
Thank you for reading!