Happy first day of Spring!
Sharing a few pieces I tried on recently.
See my previous fitting room snapshots here.
Select tops and sweaters on sale for a limited time (update: promo ended) – applied at checkout.   Since no code is required on these, get extra $50 off your purchase of $100+  w/code THANKS7  (you can't combine it with the 40% promo. Hope this makes sense. I got three tops – this one, this one and this one in black for $56 with this code ).  My picks below
This dress is SO pretty! I tried it over a week ago in Petites size 2 and it was just shorter, kinda knee length. Below I'm wearing my usual size, 0 Regular. It felt just a tad roomy on top but I didn't have a bra on (TMI? lol) and no bra makes a huge difference.   It's a beauty though!
  Floral Sleeveless Dress in size 0  |  Black Pumps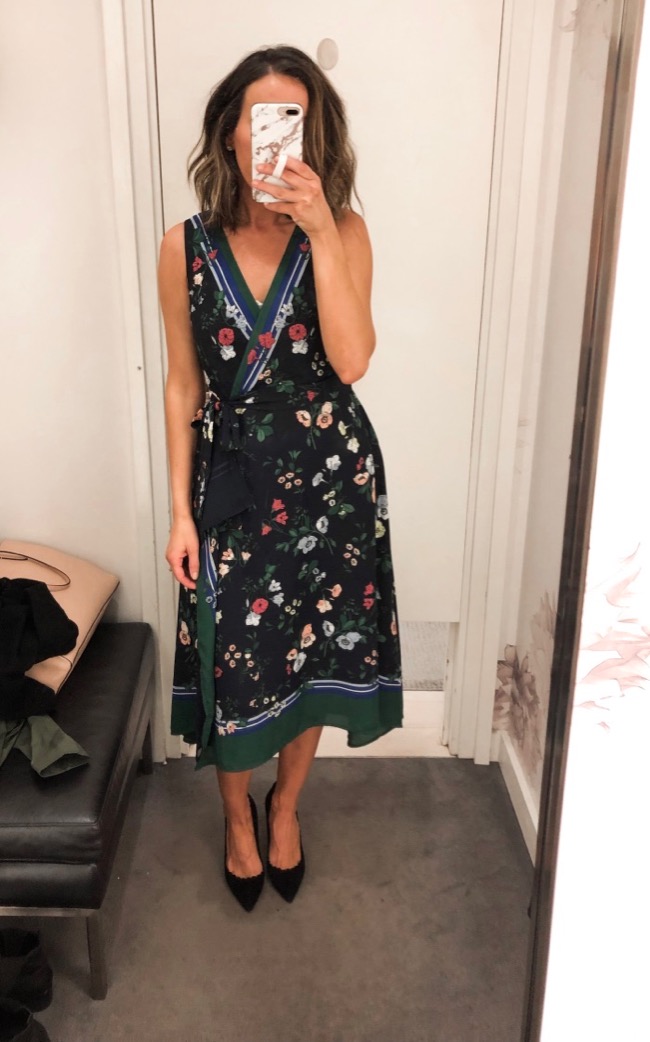 This dress reminds me of my BR eyelet dress which is just a midi. It's so gorgeous and it does come in Tall which I would get not only for length but I think the waist band sat a tad high on this one fore me.  Wearing 0 below and it fit me tts.
Mixed Eyelet Dress
I love pleated skirts so I knew I'd love this one. The green is more vibrant in person. It's stunning!  Wearing size 2 below.
Pleated Skirt 
Didn't expect to love this skirt as much as I do. Size 2 was very snug around the hips, to the point were it might be hard to sit. So for me this one ran small.   Size 4 fit perfectly.
Eyelet Midi Dress 
Pumps are back in blush pink and black. Also in flats version.  Similar sweater.  Bag is on sale too, no code needed.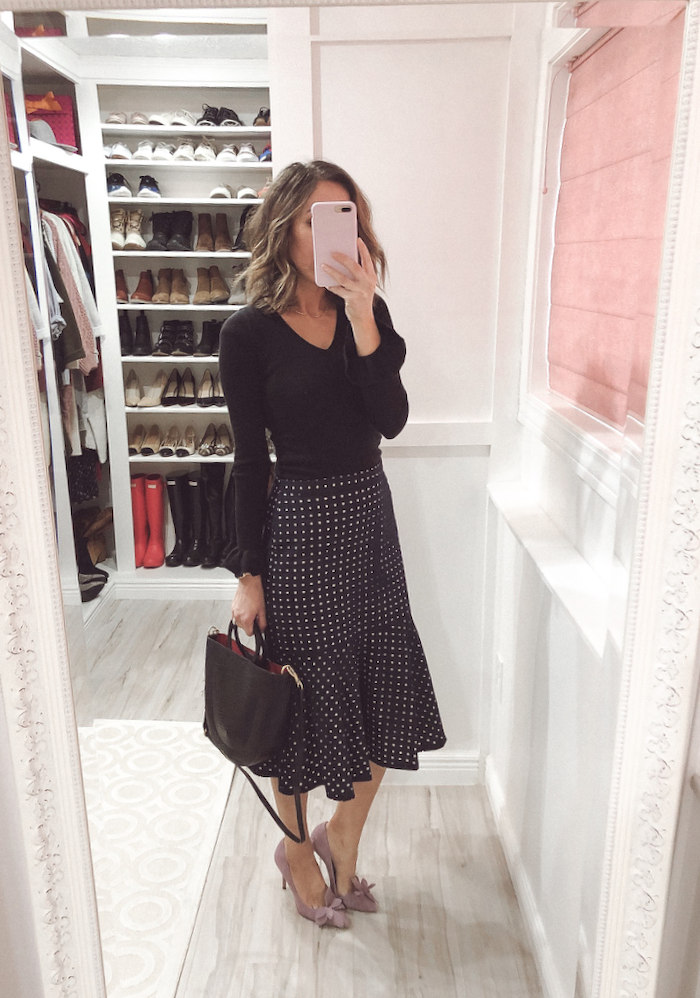 And you might have already seen this polka dot skirt, I shared it in these fitting room snapshots.  Wearing size 2 below.
Forgot to share this geo pleated skirt… Wearing size 0 below.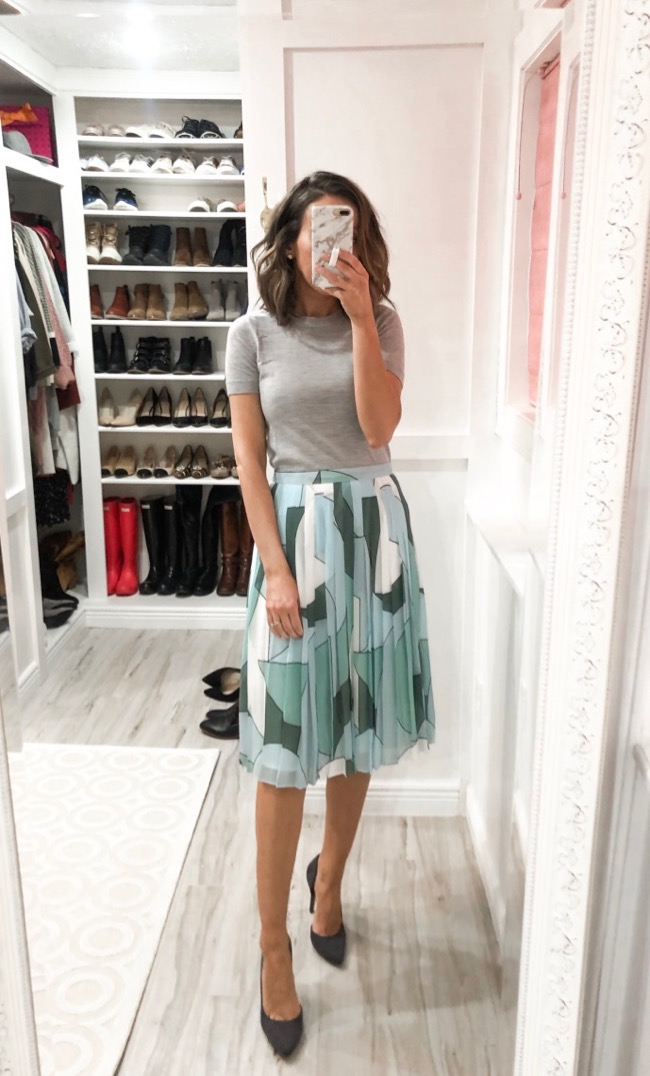 All favorite dresses below
Favorite shoes
Let me know if you have any questions. 🙂