Happy Thursday!
All the pretty Spring arrivals have me ever more excited for warmer weather.
I'm loving all the polka dot options out there right now, which can easily be incorporated for a chic office look or a more casual one.  These ankle pants would pair with this outfit just as nice.
These cute polka dot flats were love at first sight (and they come in a cute heel version).  It turns out they also look great paired with black opaque tights and a pencil skirt!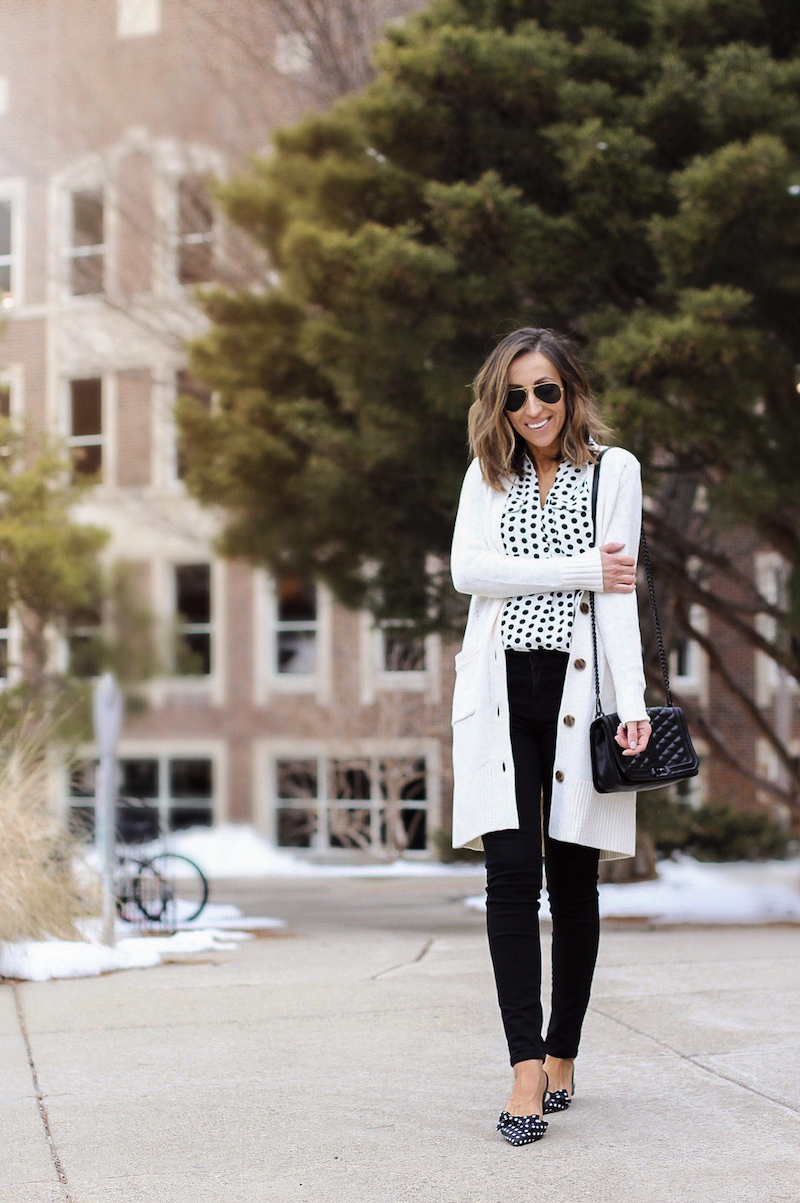 There is no shortage of polka dots… (how pretty is the dot dress?!)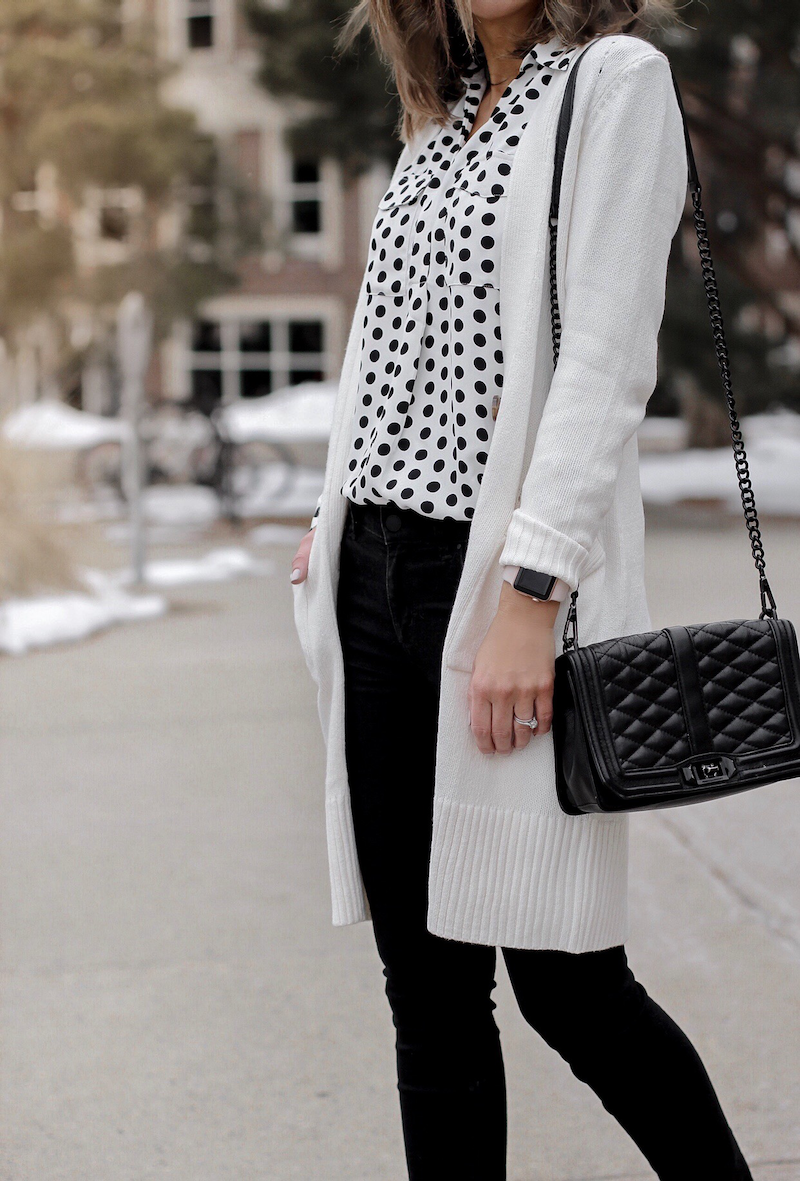 This creamy white cardigan has nice weight to it and I'm loving the buttons, such a nice contrast. It also comes in black.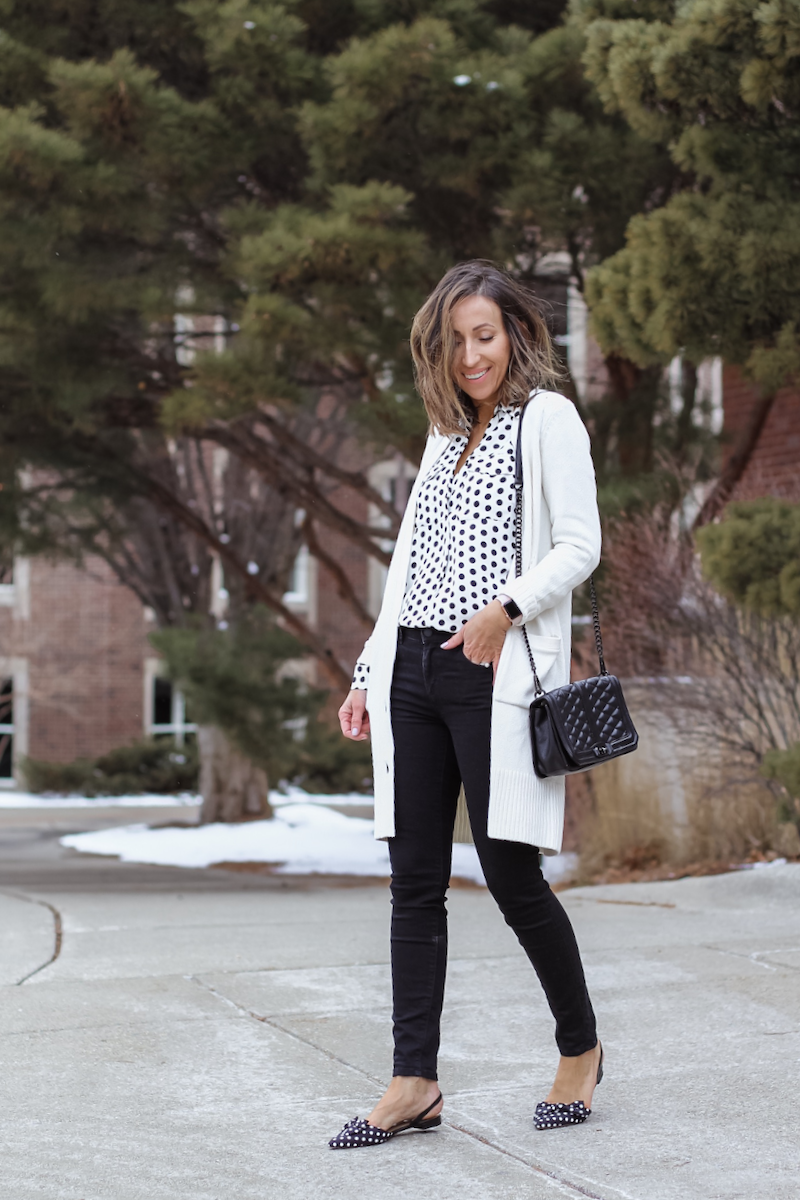 These cute flats also come in a pretty blush pink and green color.  If you're not into heels, these cute flats are a perfect and stylish option for office or every day wear.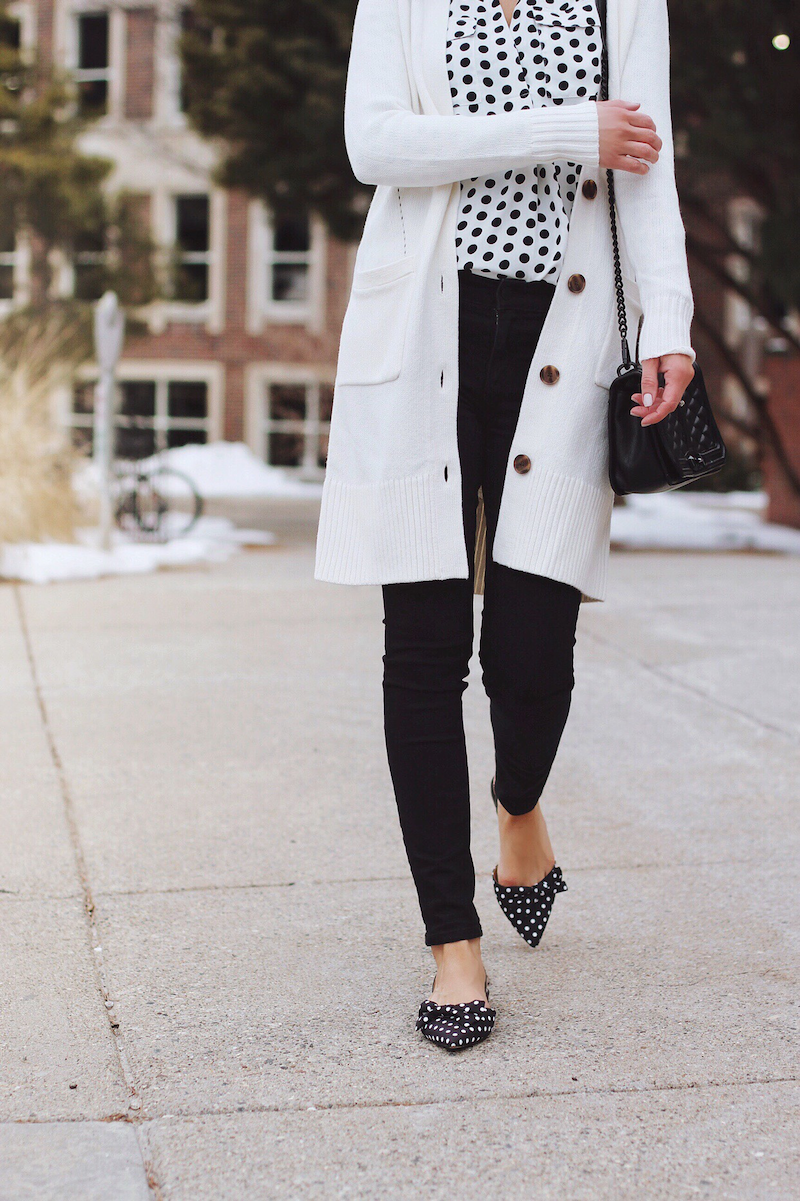 Ann Taylor Cardigan in xs  c/o   |   AT  Dot Blouse in xs  c/o  |  AT Jeans tts  c/o   |   Ann Taylor Flats c/o   |   RM Bag  |
A big thank you to Ann Taylor for sponsoring this post!