I think this might be my first outfit this Spring that actually has some Spring colors in it 🙂  But the weather is finally warming up so it seems appropriate.
I'm so excited to partner up with Ann Taylor today for this fun Spring look.  Spring is all about florals and bright colors. And with the new arrivals, there is no shortage of beautiful Spring-y pieces.  I love how all the pieces in this outfit pair together.
And don't forget about the 50% off your purchase!
If you saw my fitting room snapshots yesterday, then you know how many beautiful pieces are in store and online right now.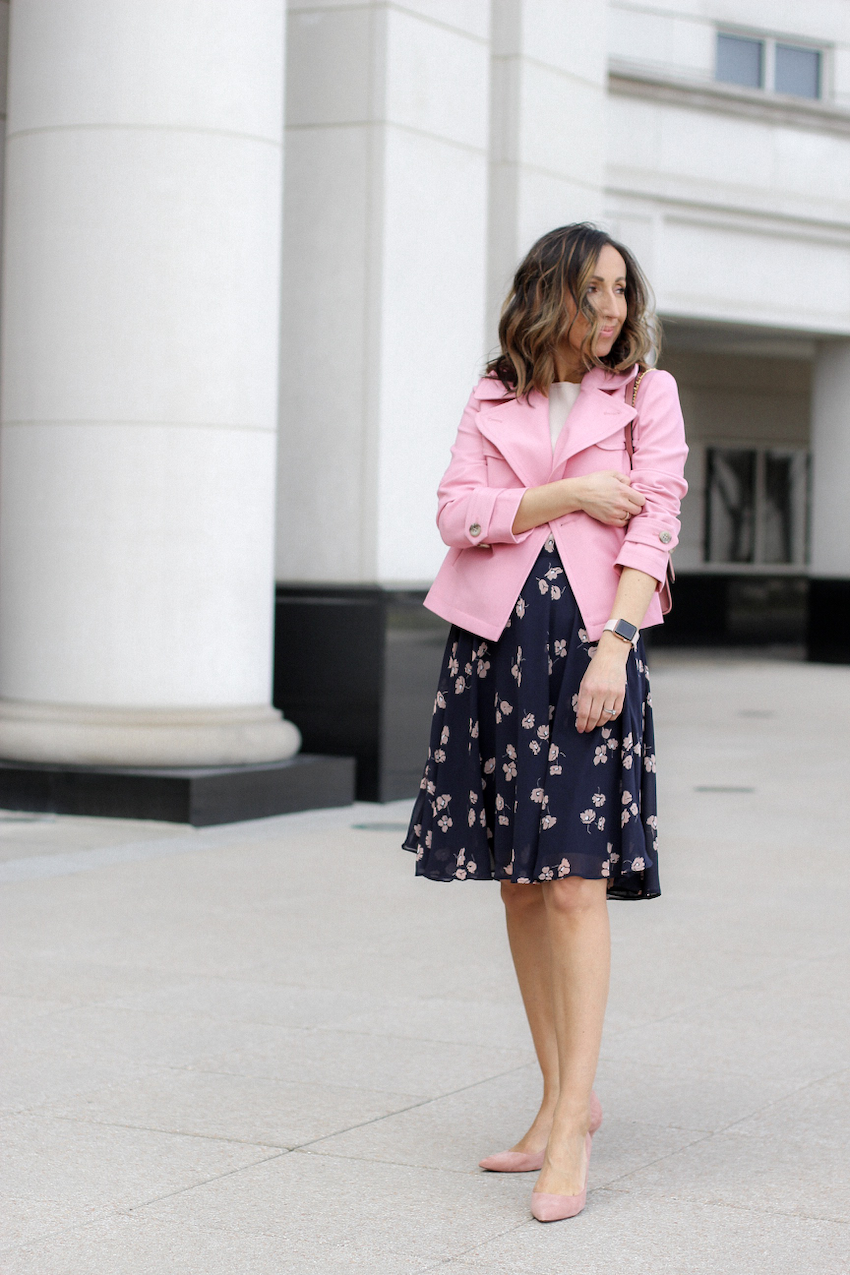 A few more gorgeous floral skirts:
A few other shoes that would pair beautifully with this look: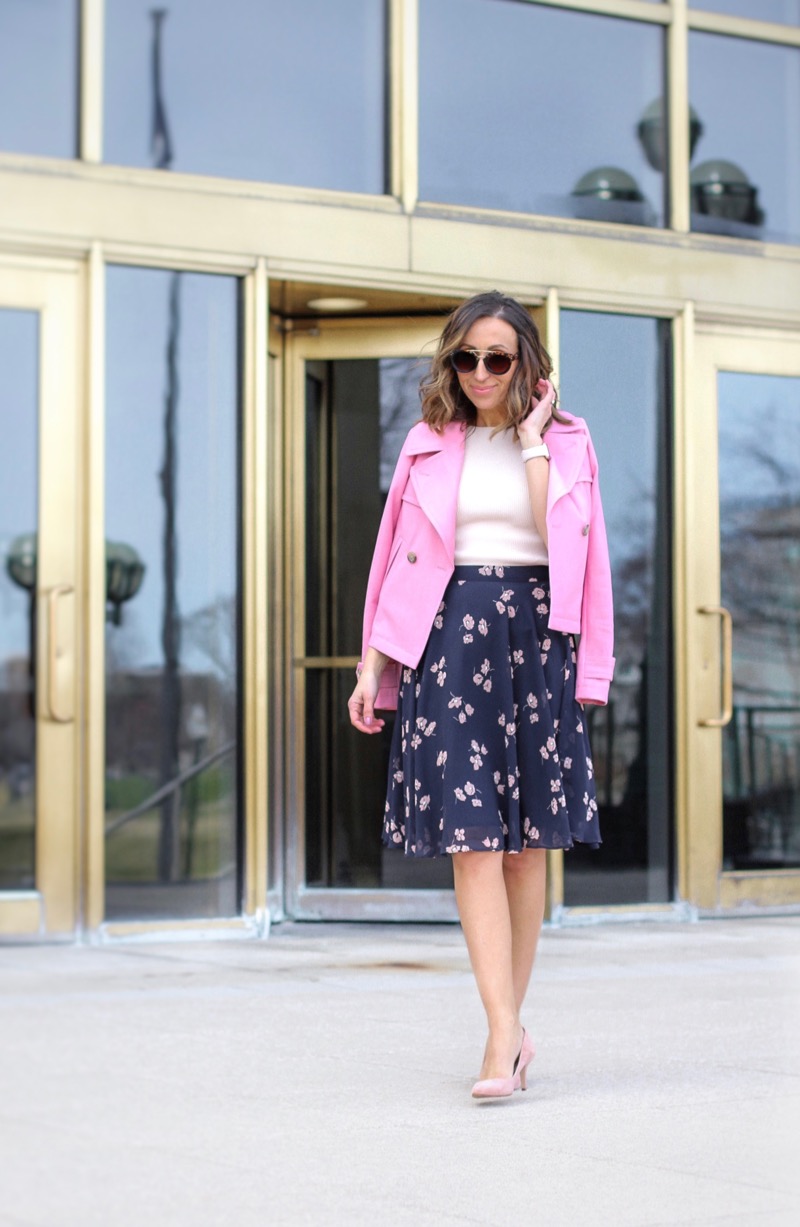 I'm wearing xs in the trench jacket below and it's a generous xs and comfortable fit. The sleeves are just a tad long but other than that, it's such a pretty trench jacket.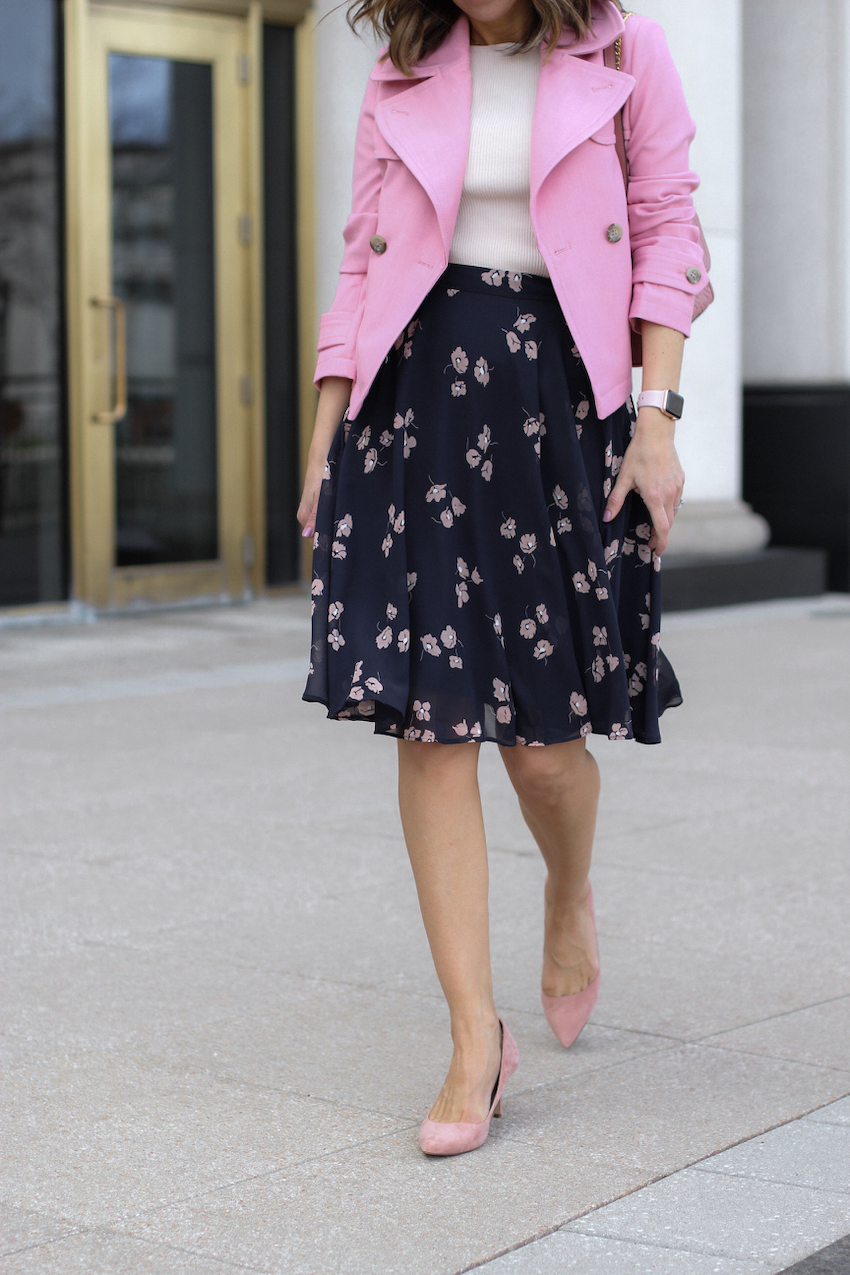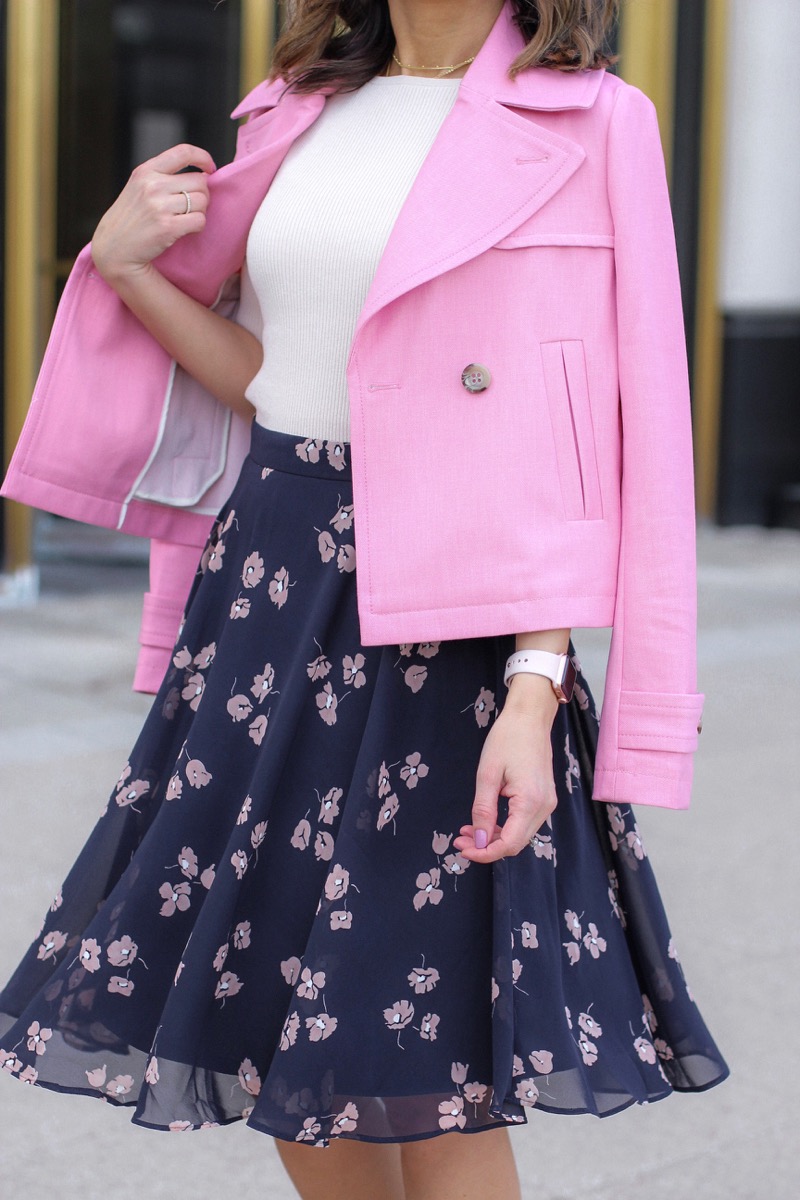 One funny thing during this photoshoot – me trying to take quite a few pictures without sunglasses. You guys, I think I deserve a gold medal in excessive blinking and failing to keep my eyes open for more than 1 or maybe 1.5 pictures.  I say 1.5 because in the picture below they're semi-open. lol  Back to wearing sunglasses in all pictures it is hah.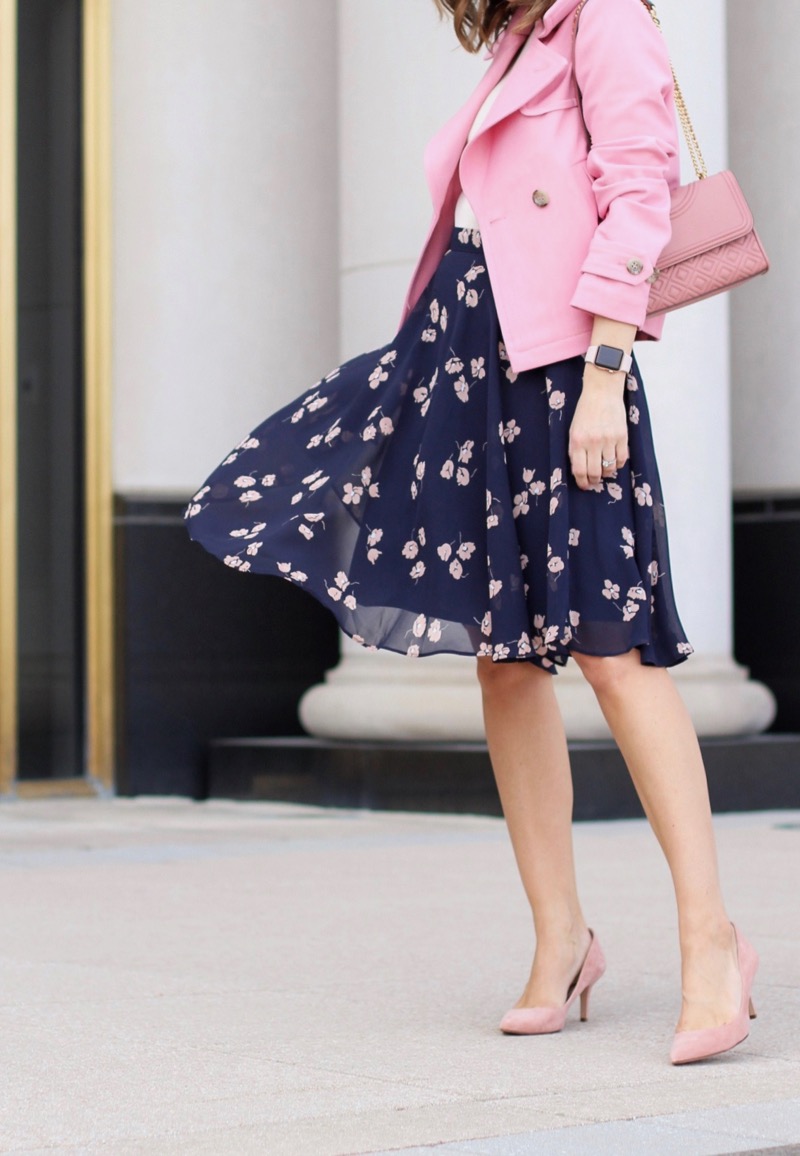 Outfit Details:
Trench Coat c/o   – also in Light Stone   |    Boatneck Short sleeve sweater c/o  |   Floral skirt  c/o   |   Shoes old – all these pretties would look amazing with this outfit
A big thank you to Ann Taylor for partnering on this post!