Happy Friday!
This week flew by but I'm excited for the weekend mainly because the weather is going to be amazing, starting today, it's so beautiful outside! Love this time of the year for so many reasons…cute fashion with endless options. And another reason – Peonies season! Flowers make so me happy as it is, but when you get to put the ones you really love in the vase…..it's extra special.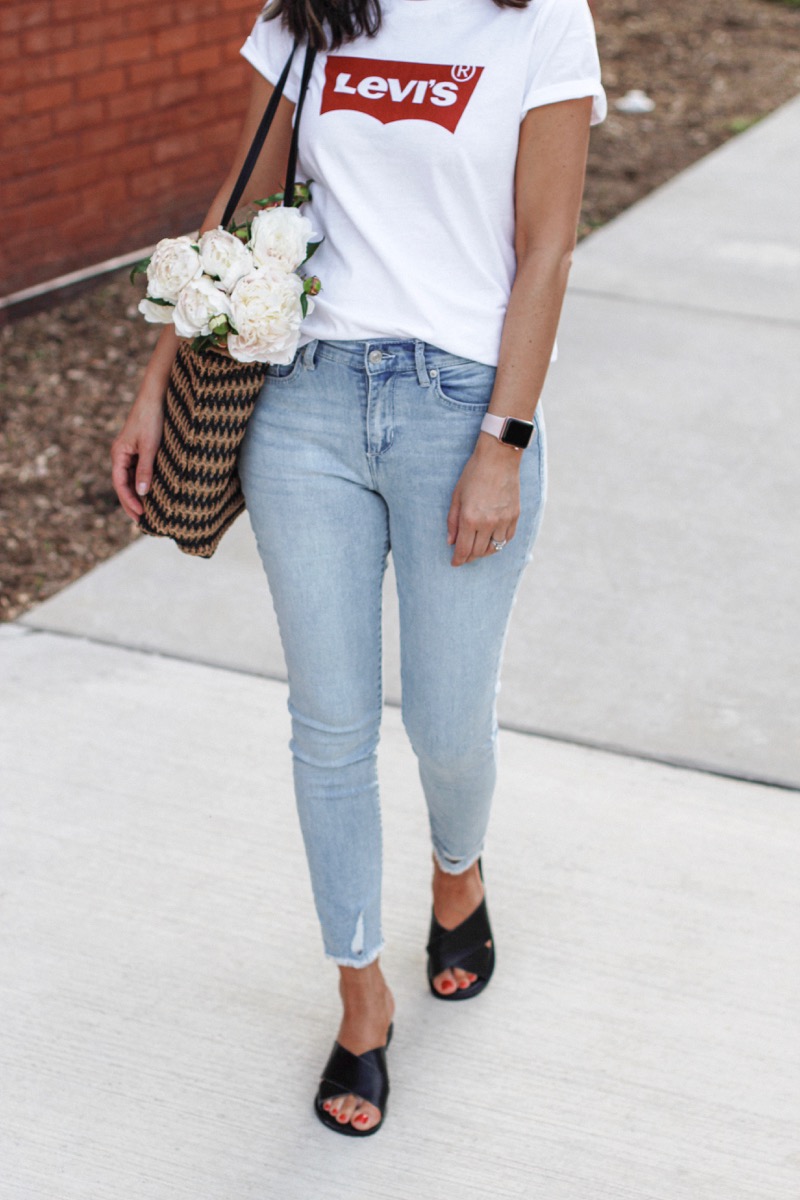 Love the basic pieces in this outfit and you can't really go wrong a nice tee and jeans anyway. That's the combo that I wear more than anything else! And no surprise that I love this Levi's tee! I got it in gray too, in xs, but I think I would prefer it in Small or Medium for a more relaxed look (this white one is in size Small). It's such a great price too!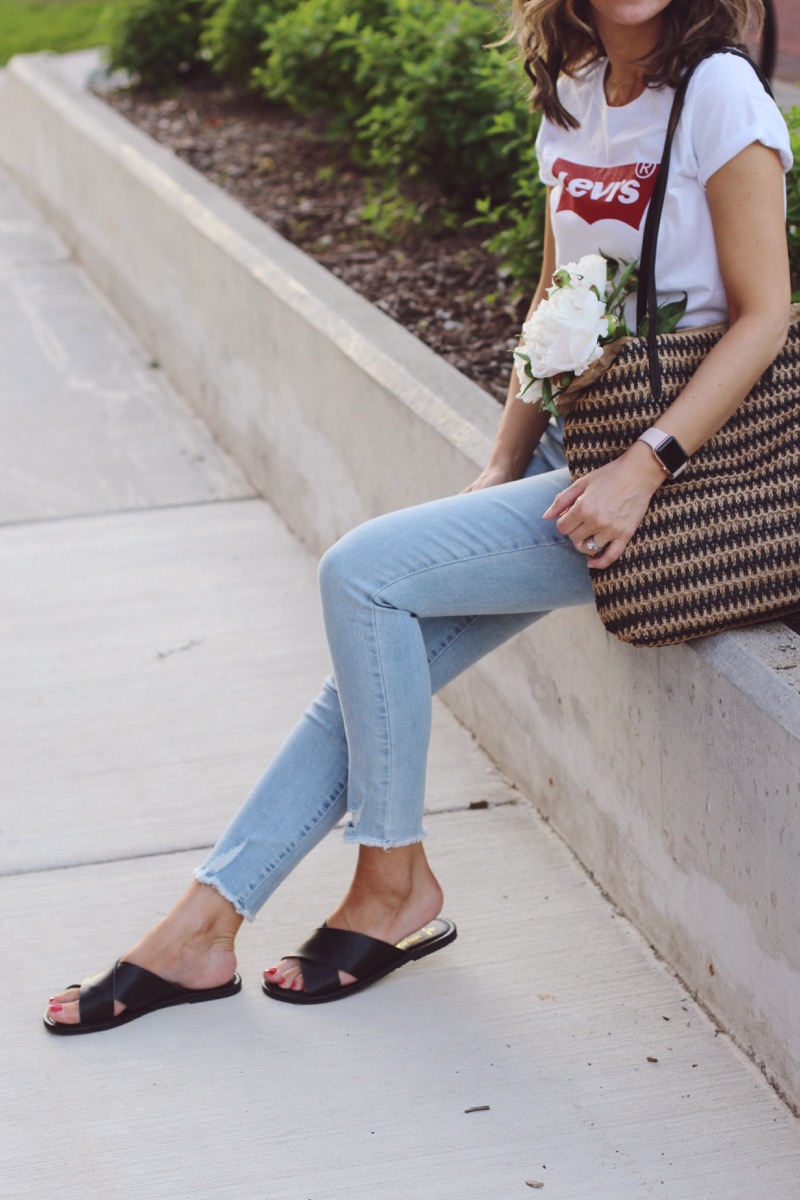 I love a good deal, and I've been finding so many great and affordable pieces at Walmart. I've been eyeing these slides for a while, which are affordable. And comfortable! (and 100% vegan). I'm all for looking put together on a budget, and you can easily do that at Walmart….with Walmart's brands as well as Premium Brands. And I'm all for 2-day shipping lol (on qualifying purchases).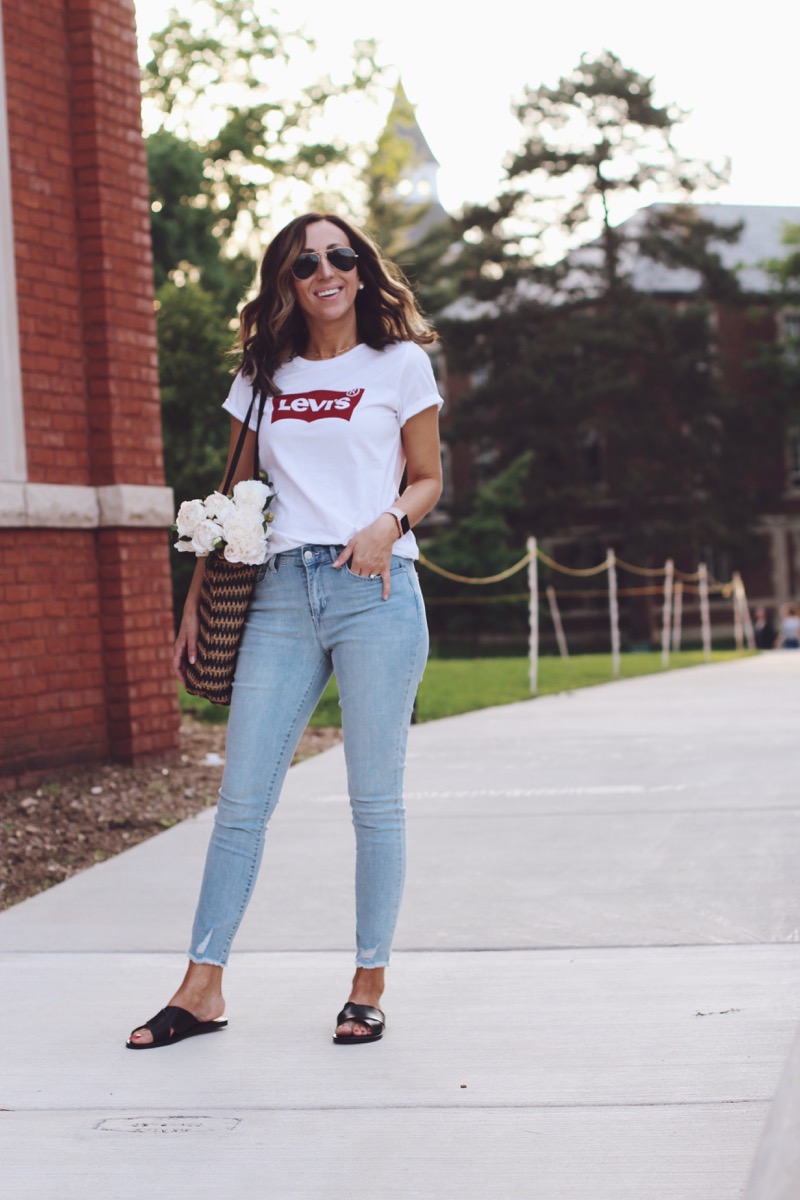 I tend to reach for light wash jeans for during warmer months. I love the raw hem along with slight distressing on these jeans. I got size 2 and while they fit I'm wondering if size 0 would have been better since they have stretch to them (these are very comfortable and soft).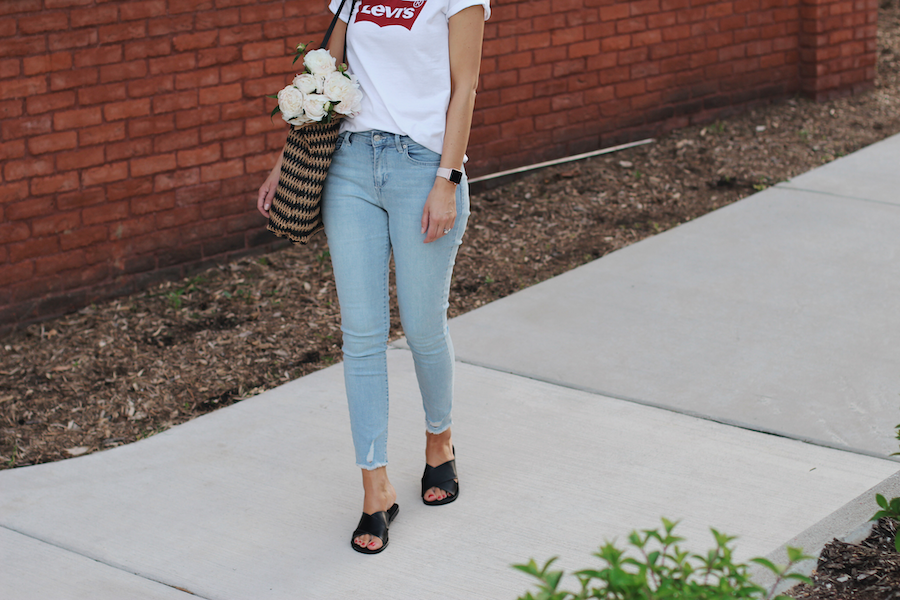 Who else has a slight obsession with woven bags? I think my obsession is turning into a problem haha. Nah! When they're cute and most importantly affordable it's justified. Mostly 😉 Below are some cute and affordable options: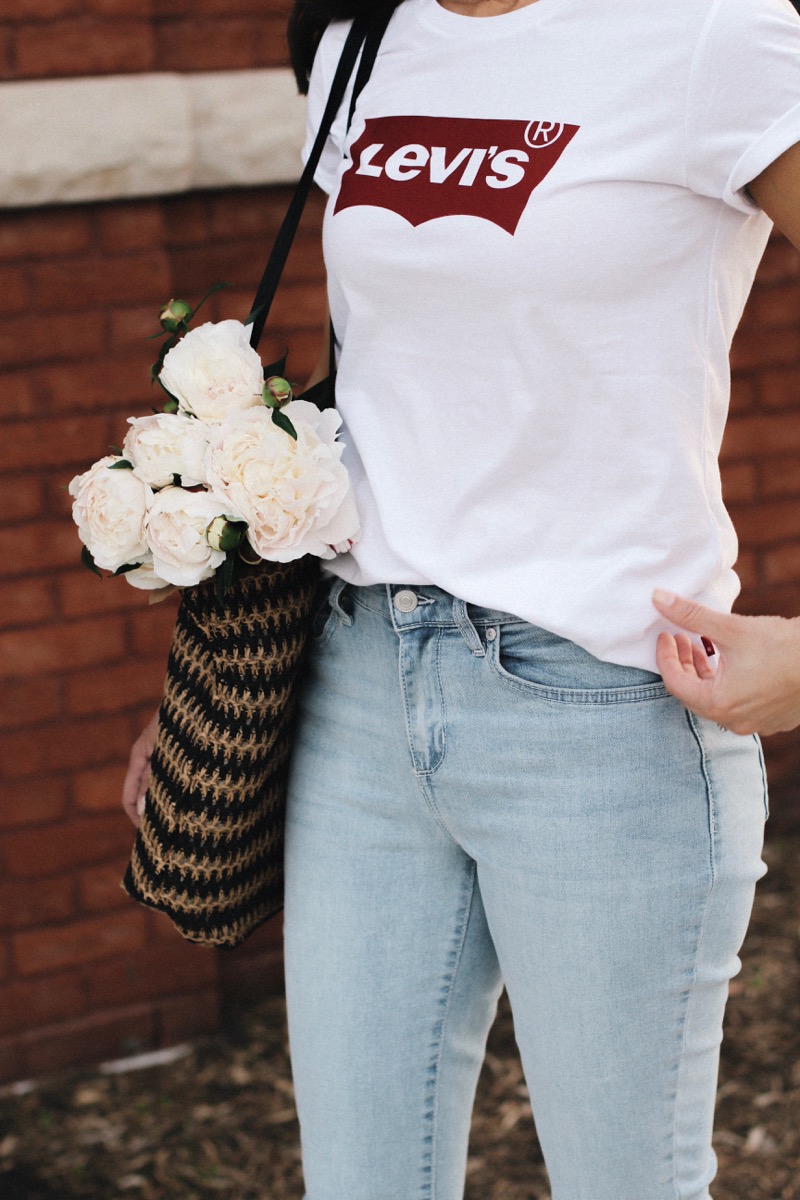 Let's just point out that's totally normal walking around with flowers in your tote haha.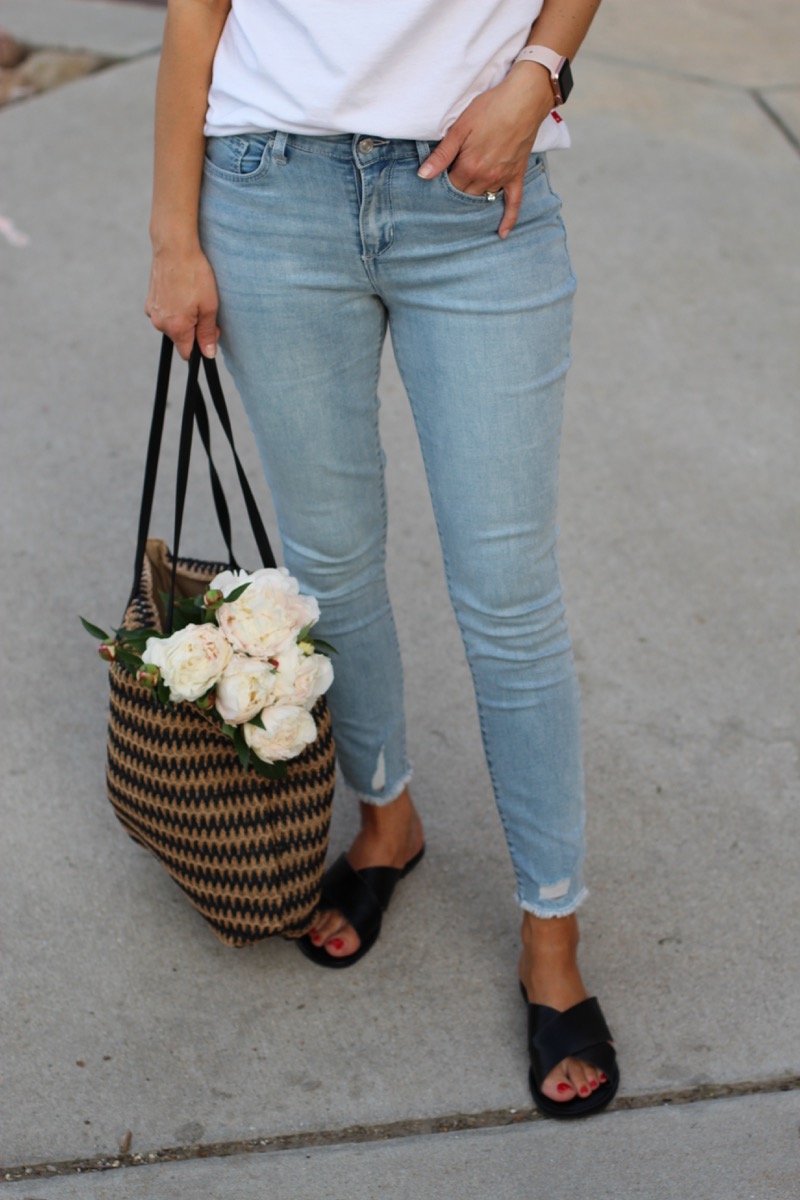 Just fyi – the the sleeves don't come rolled up…that was my doing…which might be obvious 😉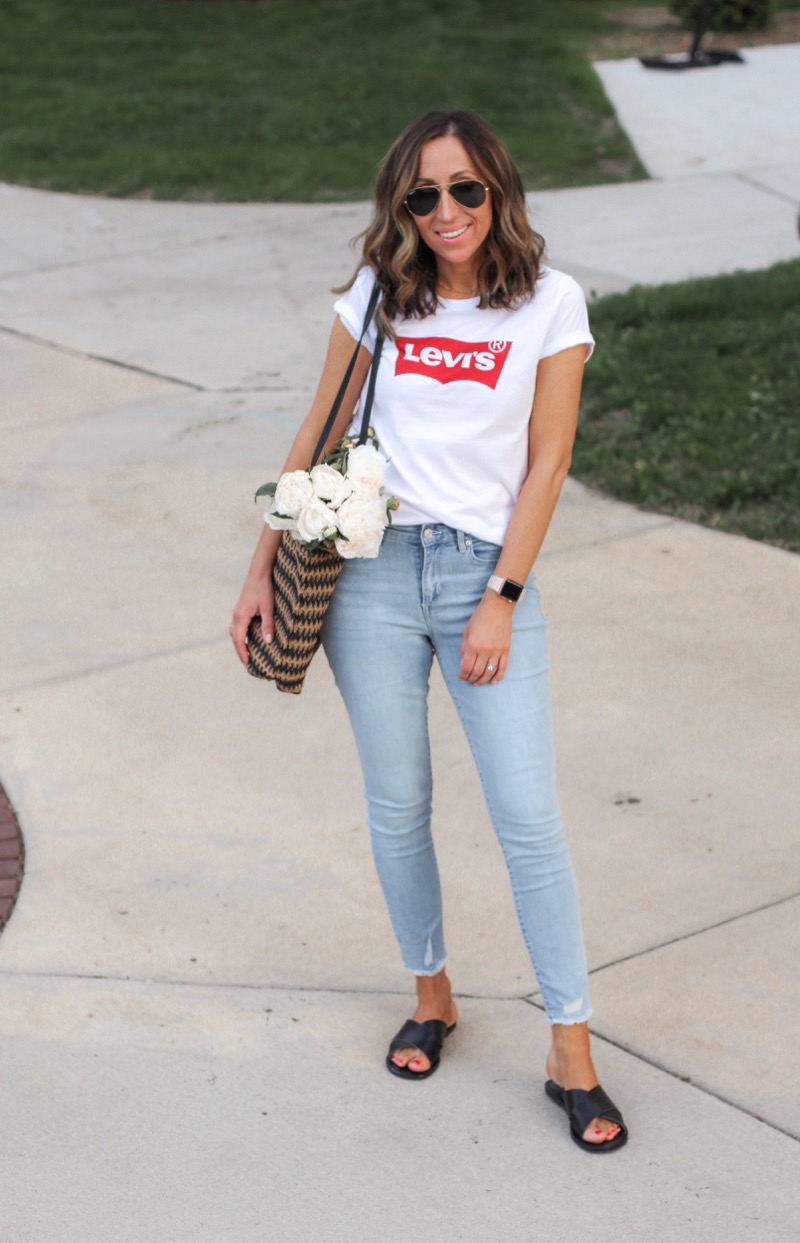 Levi's Tee in Small | Skinny Jeans – also love these | Black Sides tts | Woven Tote
Have a lovely weekend! xo
Thank you to Walmart for partnering on this post!