Sharing some pretty pieces from Ann Taylor – current promo 40% off full price purchase and 60% off sale styles.
A lot of pieces from these try-ons are now up to 70% off.
I have this top in Pink Dune (I've had it for a few years now). It's great wardrobe basic that can be paired with just about everything. Great on its own but also perfect under blazers, cardigan and jackets. Loved this skirt and kinda wish I would have purchased it. It's high waisted and I find it flattering. Top in xs | Skirt in size 2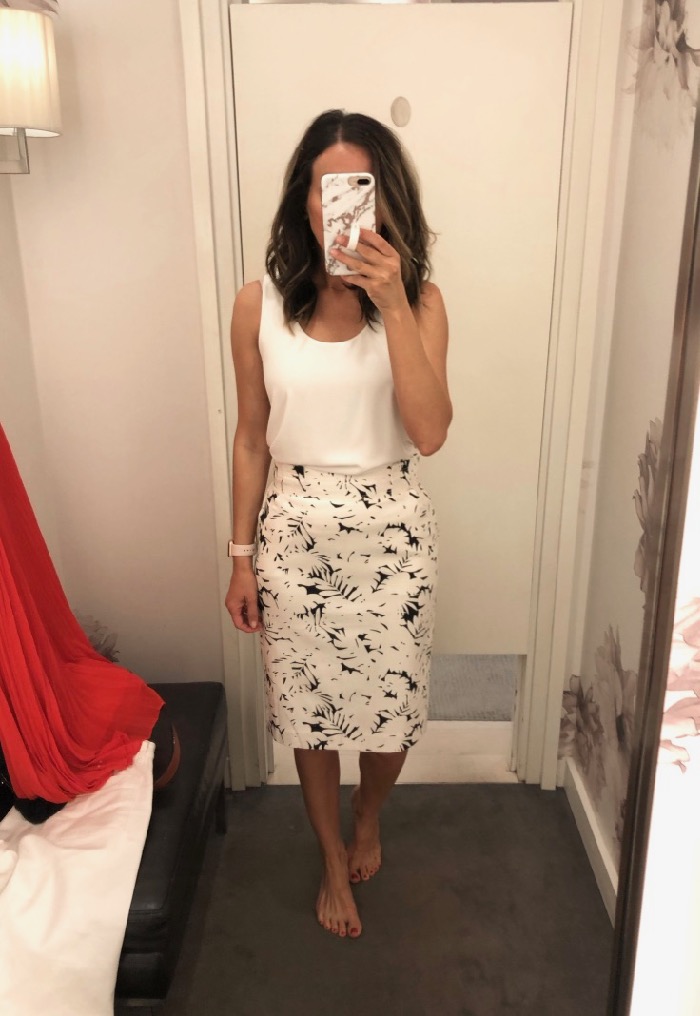 I tried this ribbed cardigan a few months ago and saw it in the sale section today. I decided to get it in size Small. This would be a great office outfit for summer.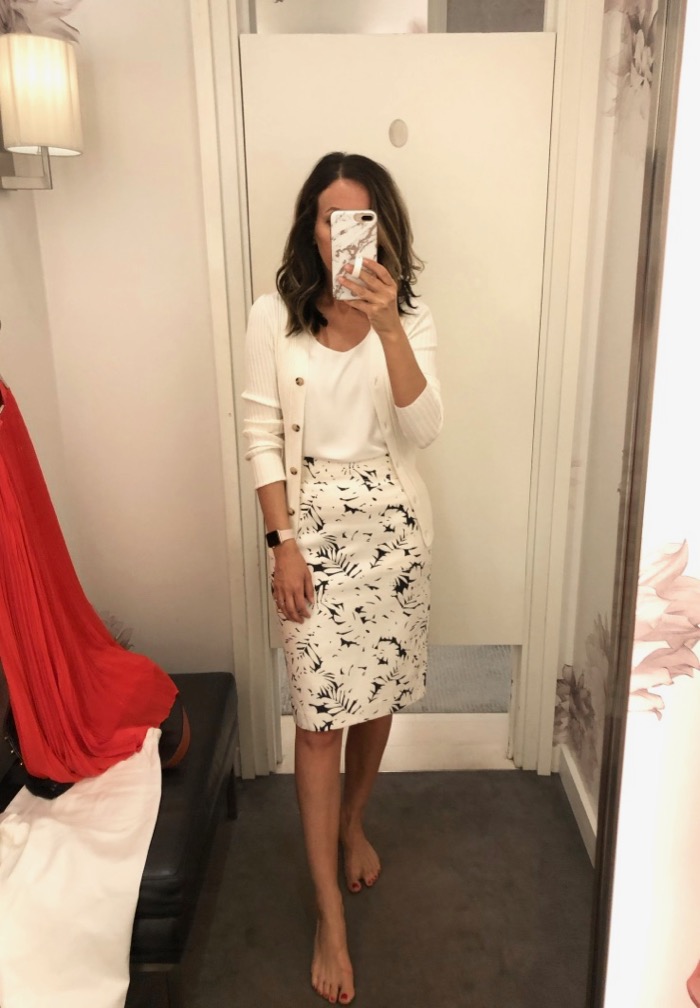 This polka dot skirt was not available in my size, wearing size 4 below which sits low on my hips. I prefer it to sit high on the waist. It's adorable.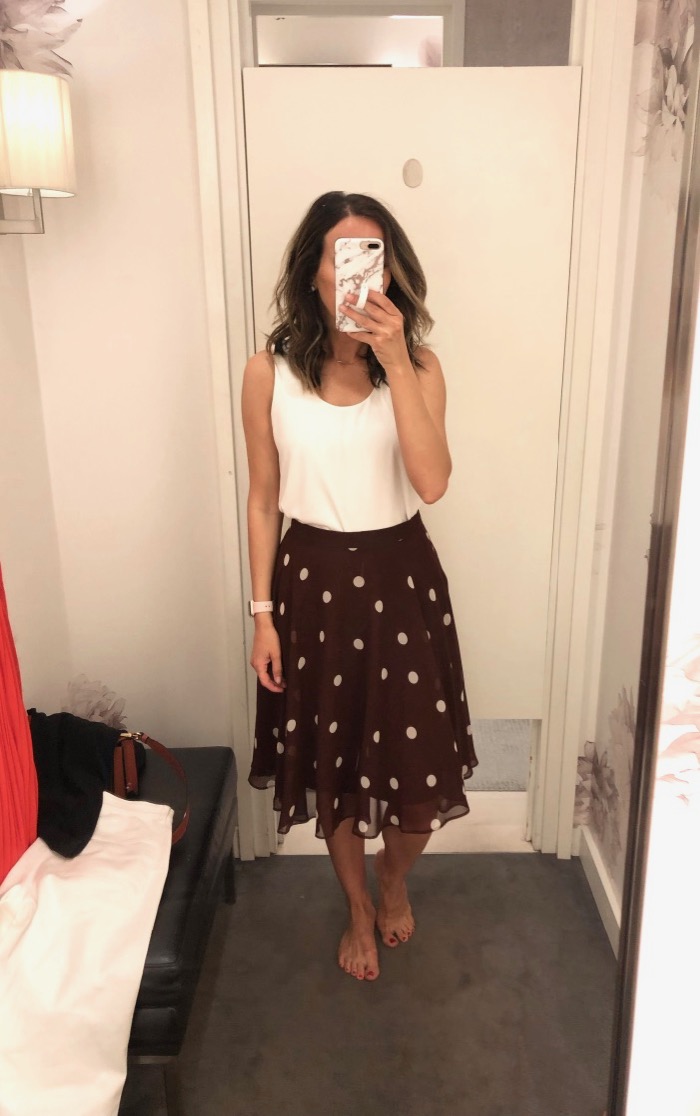 Loved, loved this polka dot faux wrap dress! My size was not available in store so I tried it on in size 2 Petite (I'd prefer my Regular 0).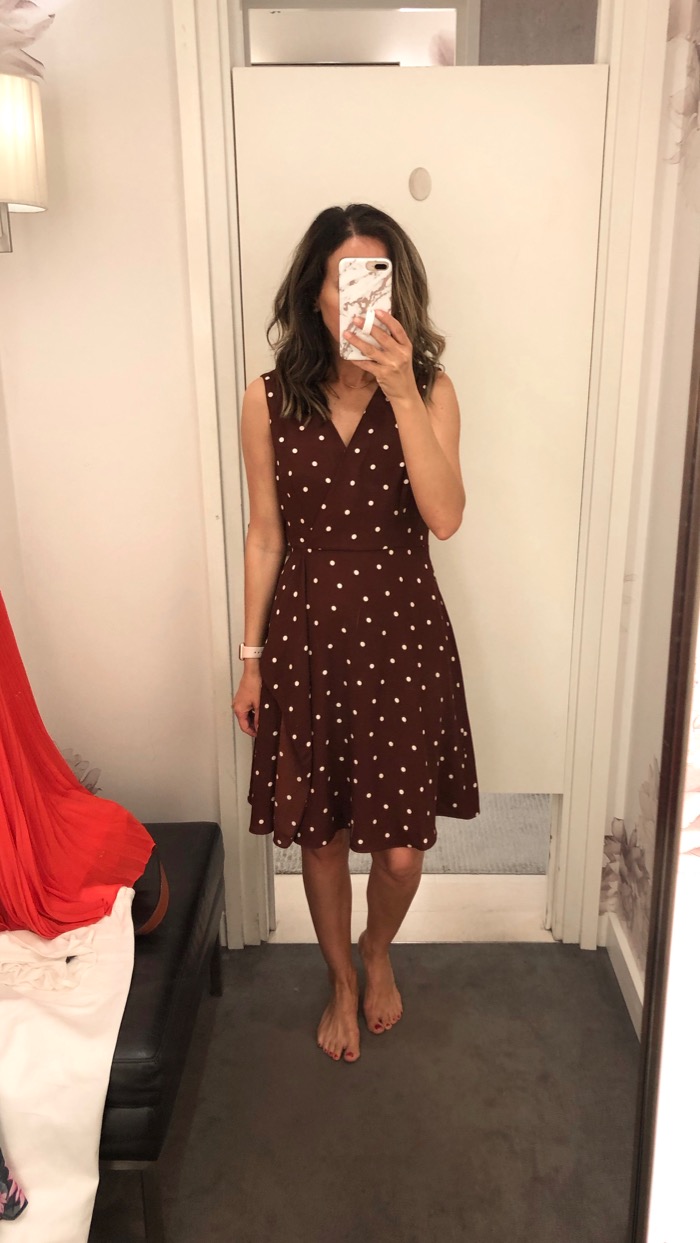 This is such a pretty floral dress but I didn't love it on me for some reason. The bottom part drapes nicely. TTS.
Shared this dress in my previous fitting room snapshots and still telling myself to just get it (totally don't need it) but it's so pretty and versatile. Easily pressed up or down.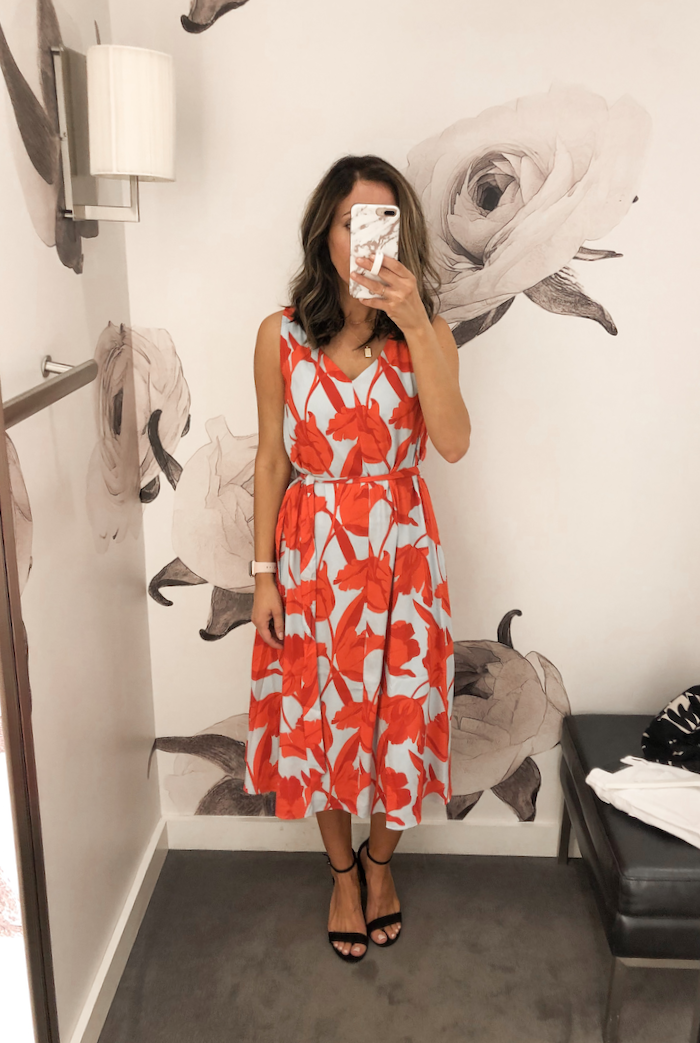 How adorable is this polka dot halter top?!! Wearing xs below.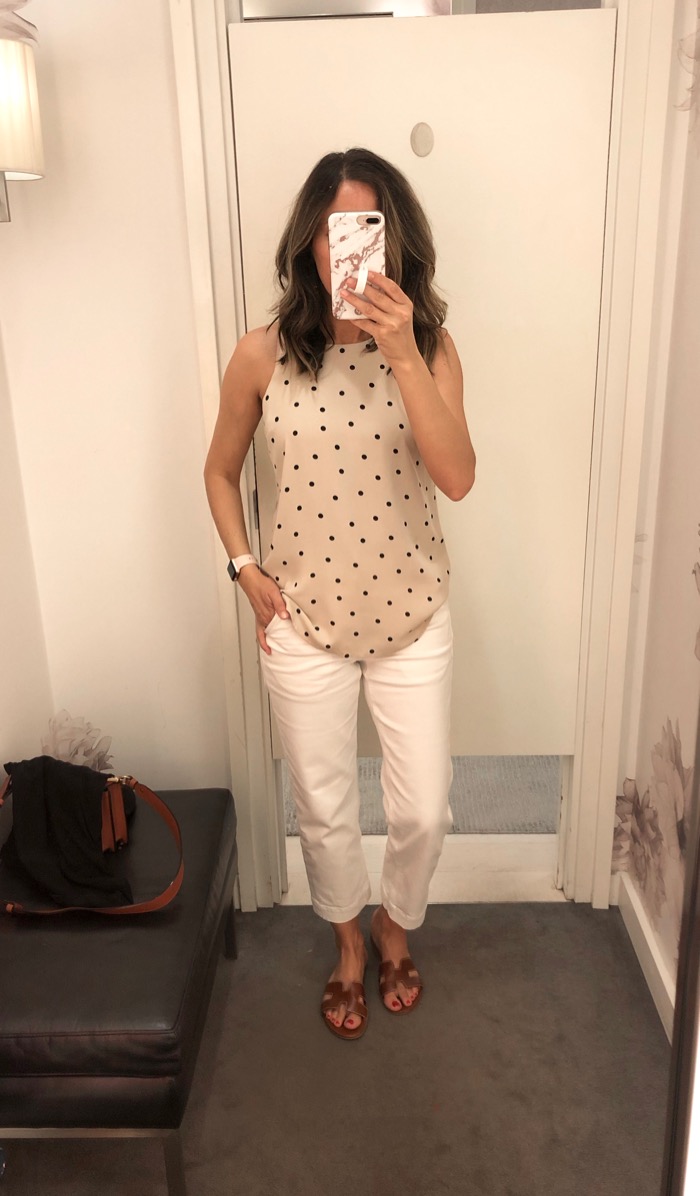 Definitely wouldn't pair this top with these pants but didn't bring any other bottoms. It would look great with a pencil skirt or skinny jeans. Certain shorts too. Wearing xs below, fits tts. Tie Waist V-neck top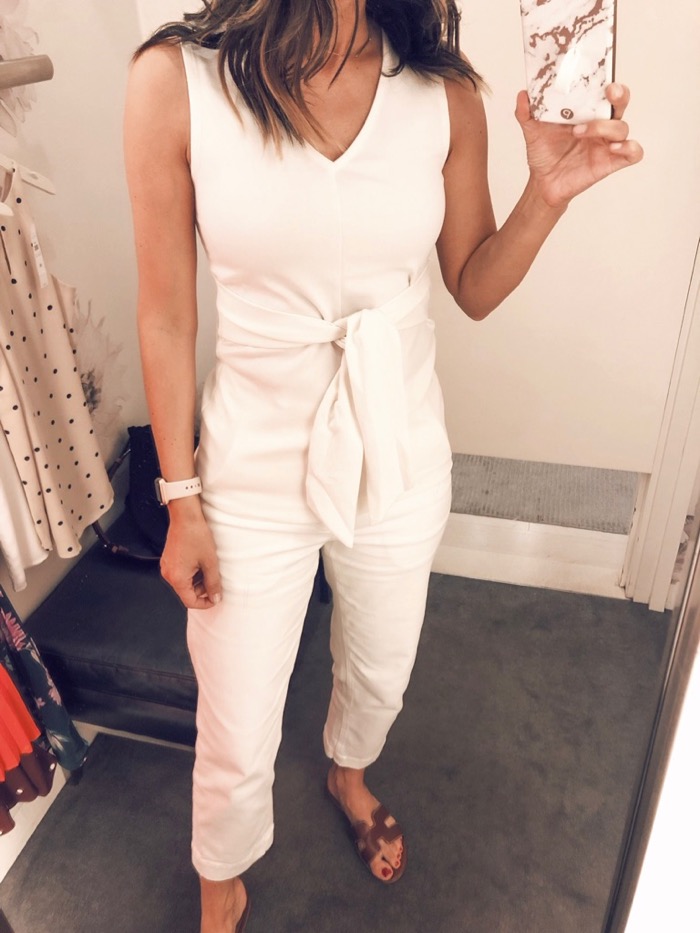 ---
I haven't been to H&M in a while for some reason (I love H&M). And when I do go, I forget to share what I tried on (some pieces sell out before I can even share them). One of the main reasons for my trip to H&M was search for light linen or linen blend pants. With this heat lately I've been wearing a lot of dresses but sometimes I just want pants. And jeans are too hot…and that had me wishing I had more linen pants (I have a couple). Let's just say there is no shortage of linen (or linen blend) pants at H&M (way more options online).
Is case you missed it, H&M changed their sizing (last year I believe). I'm size 4 in their bottoms right now (for ref. 26 in jeans). Nice pieces sell out quick. Some get restocked pretty quickly, some never.
I tend to forget how much cute sleepwear H&M has. I got these 2-pack Pajama Shorts recently and they're SO comfy. I got size Small. More pretty options:
I loved these wide leg pants! They are very lightweight and they do require good nude undies. Now I wish I had purchased these (see, this is the reason I take pictures of things I try on lol). Top in xs (short sleeve option)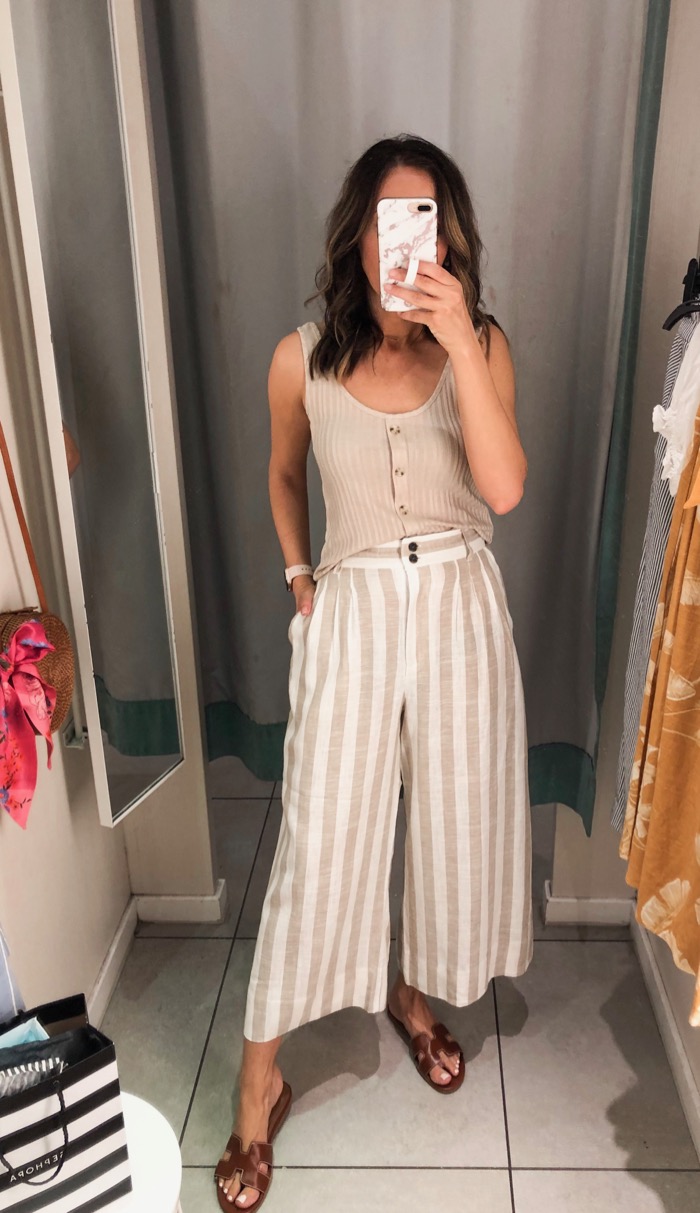 While these were not linen, they were very light and comfortable. I tried size 4 below and they fit great! Wide Leg Pants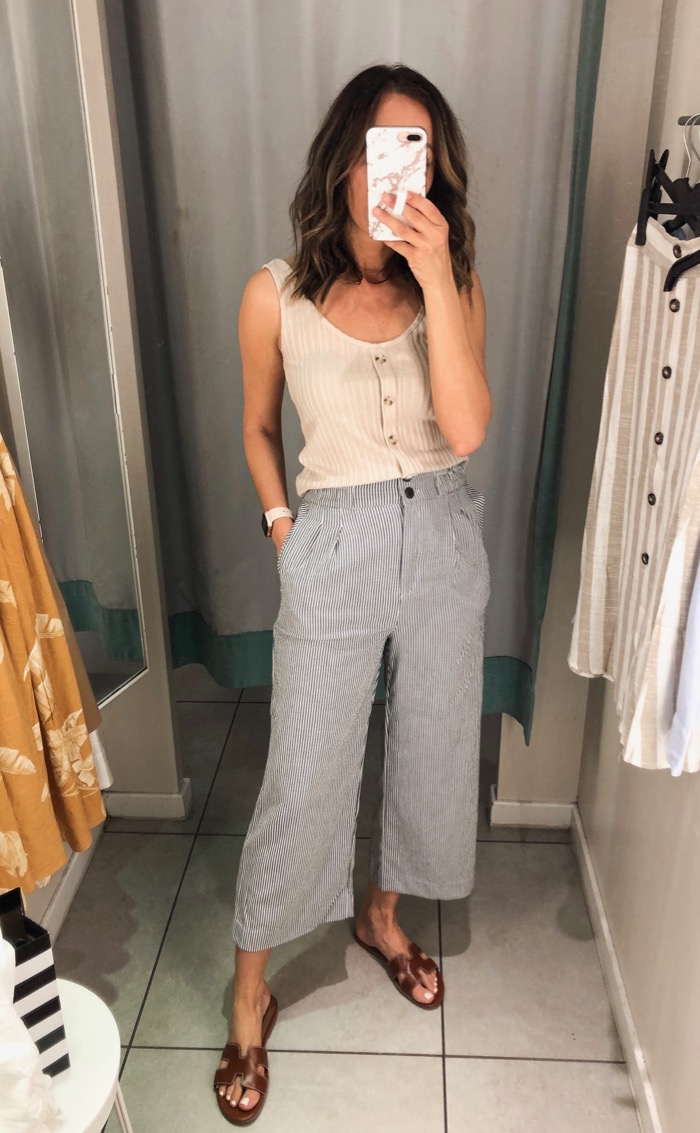 Linen Blend Skirt – almost sold out!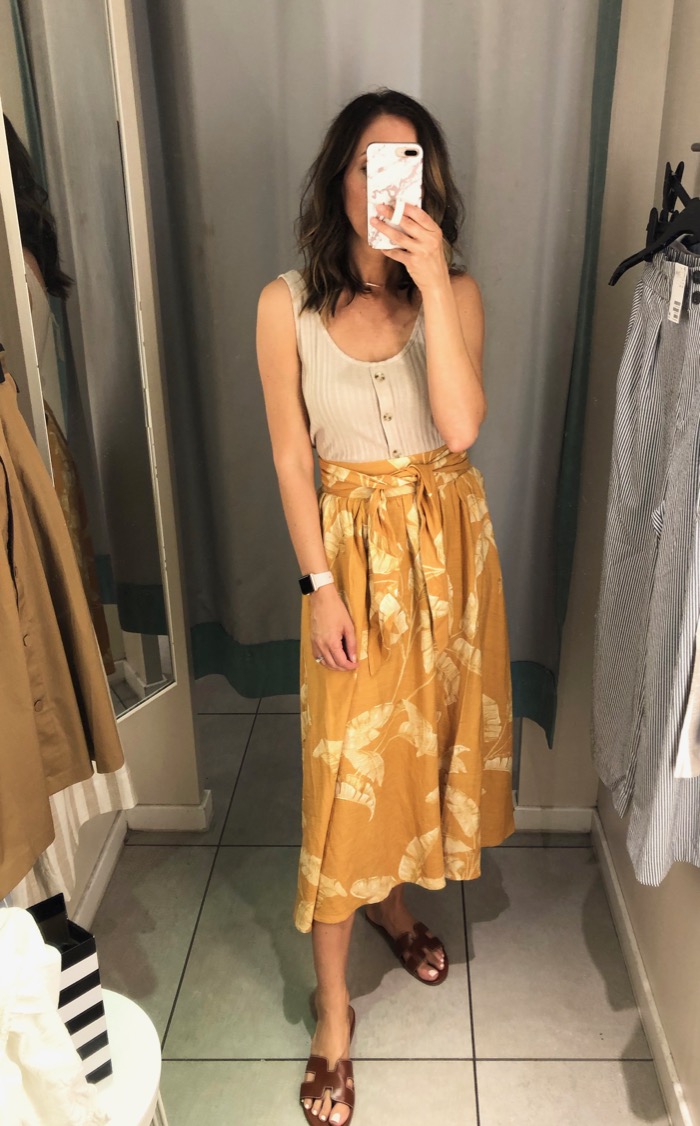 Loved this linen blend light weight skirt! It's not lined…I think it requires a slip as it would be sheer in the sun. Kinda regret not getting it as it's lovely! Ribbed tank top in xs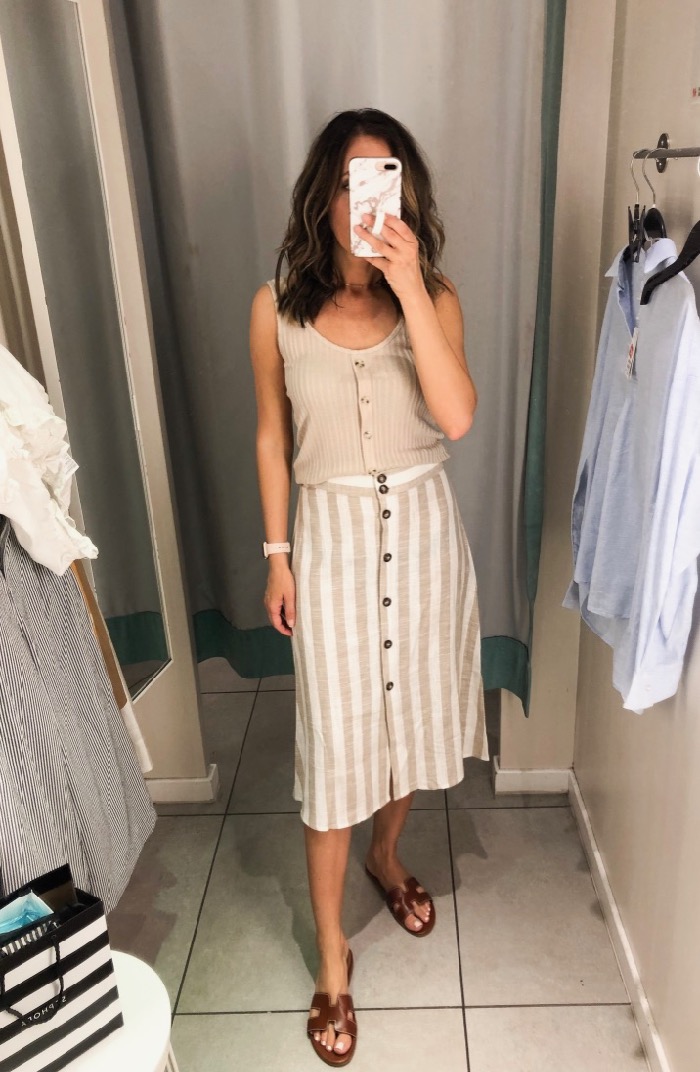 Not finding this top online but here are a couple of pretty options here (I actually like it better. I got xs and it's fits like on the model – fitted. Not much stretch to it. Also tried size small and sleeves were falling down. stuck to xs. it's short so it works well with high-waisted jeans and skirts ) and here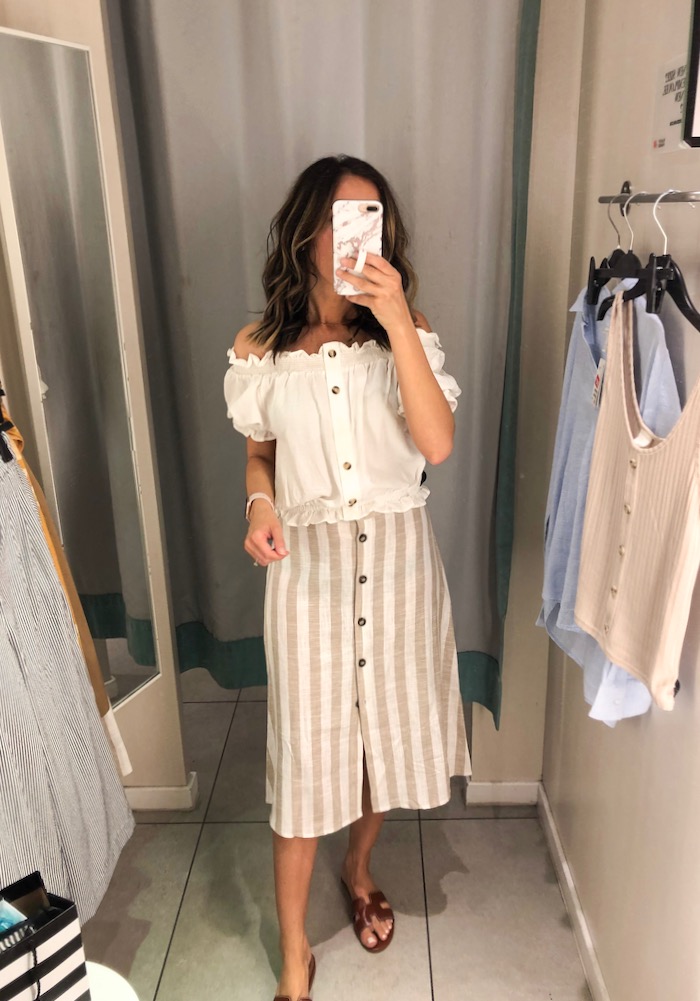 Another fab skirt! Love the style and color. And it has pockets! This one came home with me but not seeing it online (could be sold old already). Hope you can find it in store.