It's been a while since I did Ann Taylor try-ons….so here are a few pieces that caught my eye.
First up, this brushed leopard print coat. When I first tried it on, I wasn't sure what to think about it. Kinda had mixed feelings. The SA asked what I thought about it and my reply was 'it's nice but not sure I would reach for it'. Not sure if I feel this way because it was pretty warm outside (back to cooler temps though for the next week). It's a pretty nice coat actually if you're looking for a leopard coat. The more I look at it, the more I like it. I think it would be a nice addition to Fall wardrobe. It can be dressed up or down – I'd totally pair it with sneakers too. I'm wearing XS below and it fits me tts. Leopard Print Brush Coat in xs
I've been eyeing this trench since it arrived and was glad to see my size in store (the only one). There is just something about it I really like! I like that it can be dressed up or down. So cute with rain boots too during Fall and Spring. Tried xs below and it fits tts. Not seeing it online right now but it doesn't mean it won't pop back up in select sizes.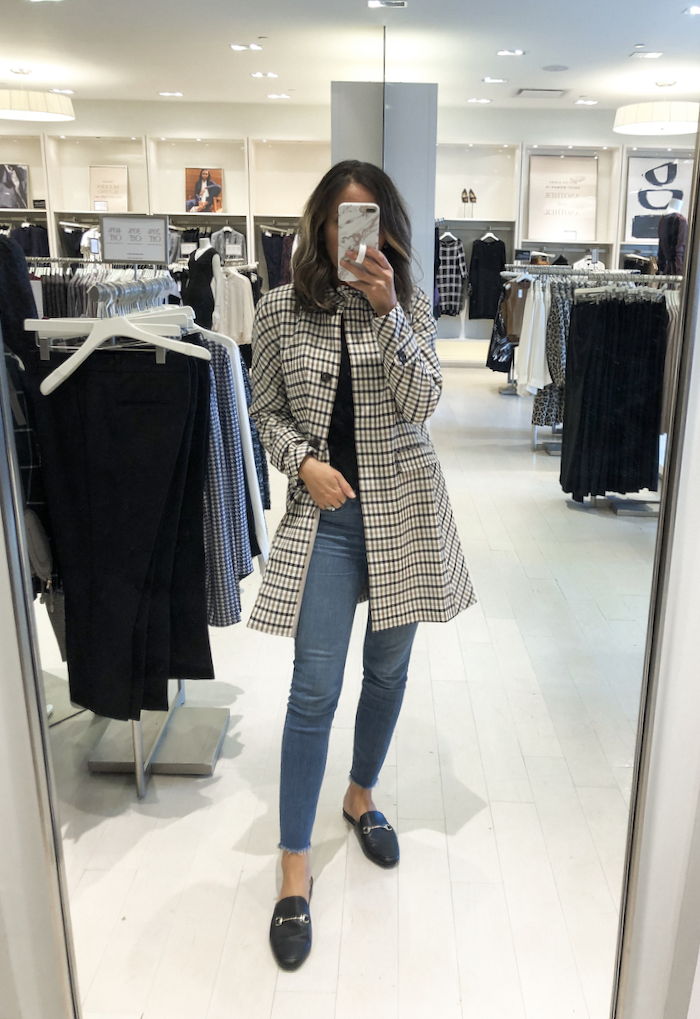 I loved the sleeves on this sweater. These types of sweaters are my favorite to pair with skirts. It's not very thick and it does require a nude bra (black was quite visible). Wearing xs below. This one came home with me. Balloon Sleeve Sweater | Plaid Skirt in size 2
The pencil skirt has a side slit. I didn't try walking around it so see how visible it it when walking. Tried on size 2.
Button Cuff V-Neck Sweater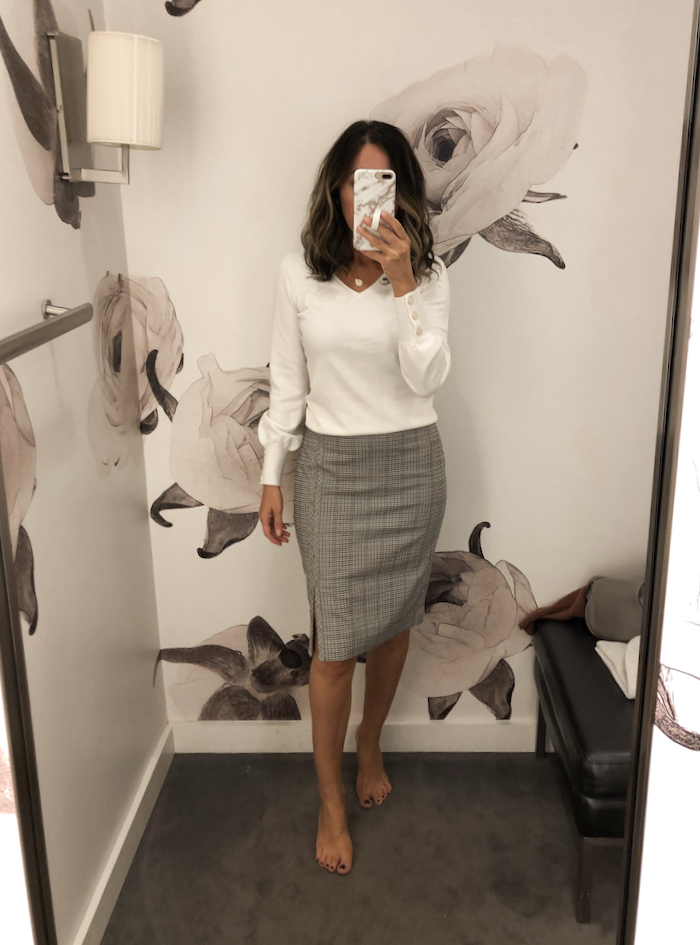 Loved the color of this sweater for Fall (even prettier in person). It's quite soft! I tried Small below for a relaxed fit.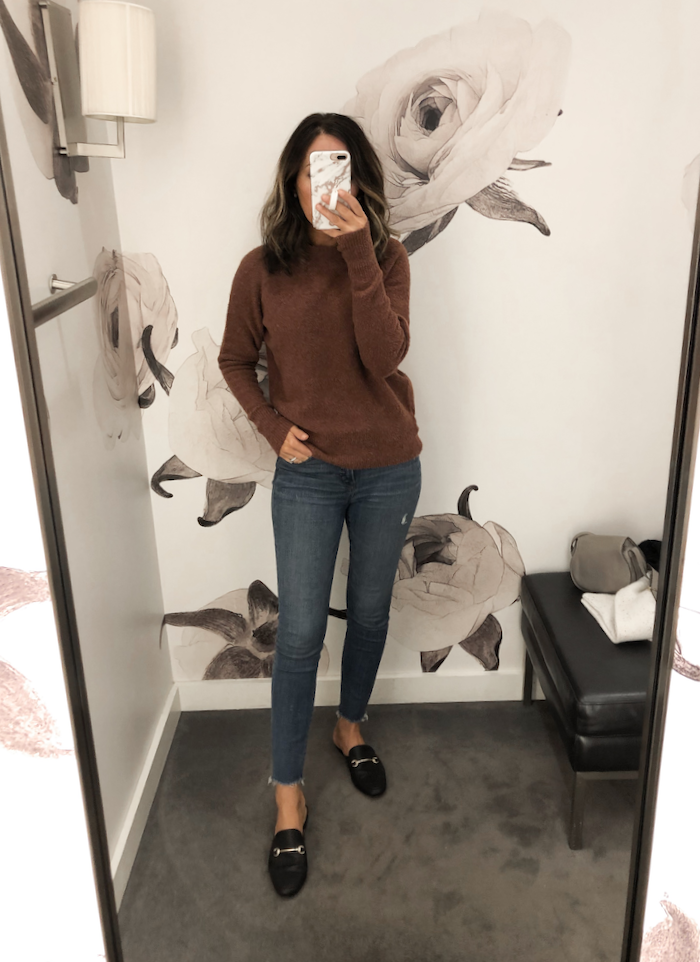 I liked the texture of this sweater and the boatneck. That's it! The one above is definitely much nicer.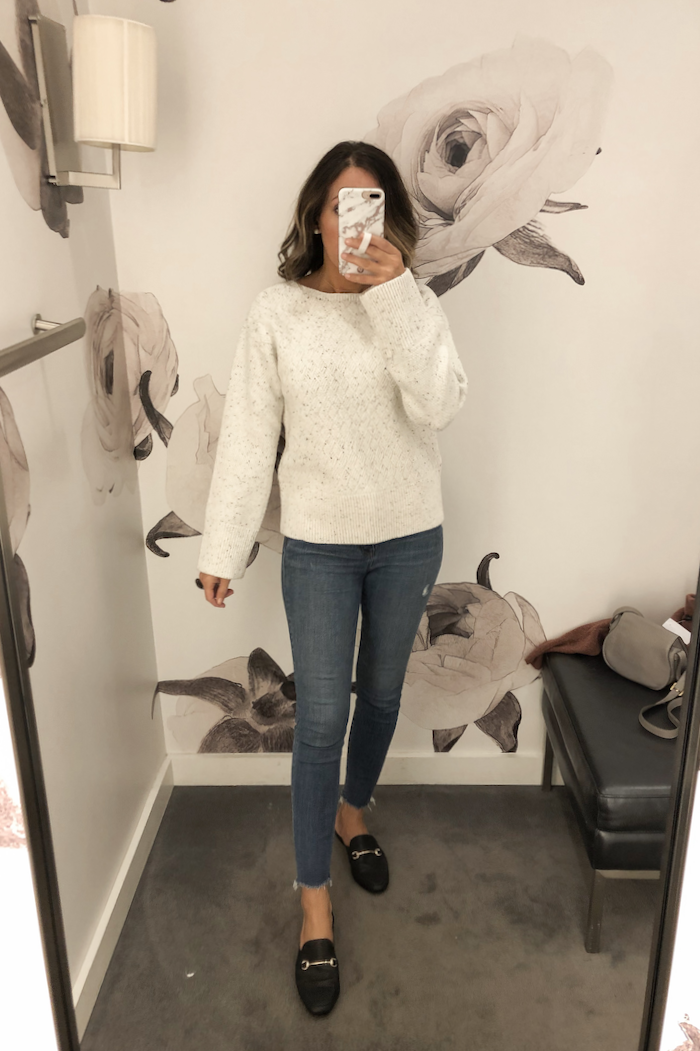 I tried this sweater dress in size Small as the xs looked like it might have been quite tight. I definitely liked it a bit looser but it doesn't look frumpy. Not sure if the xs would stretch out after a while or not, but I personally liked the small. Loved the pearl details the cuff. Sweater dress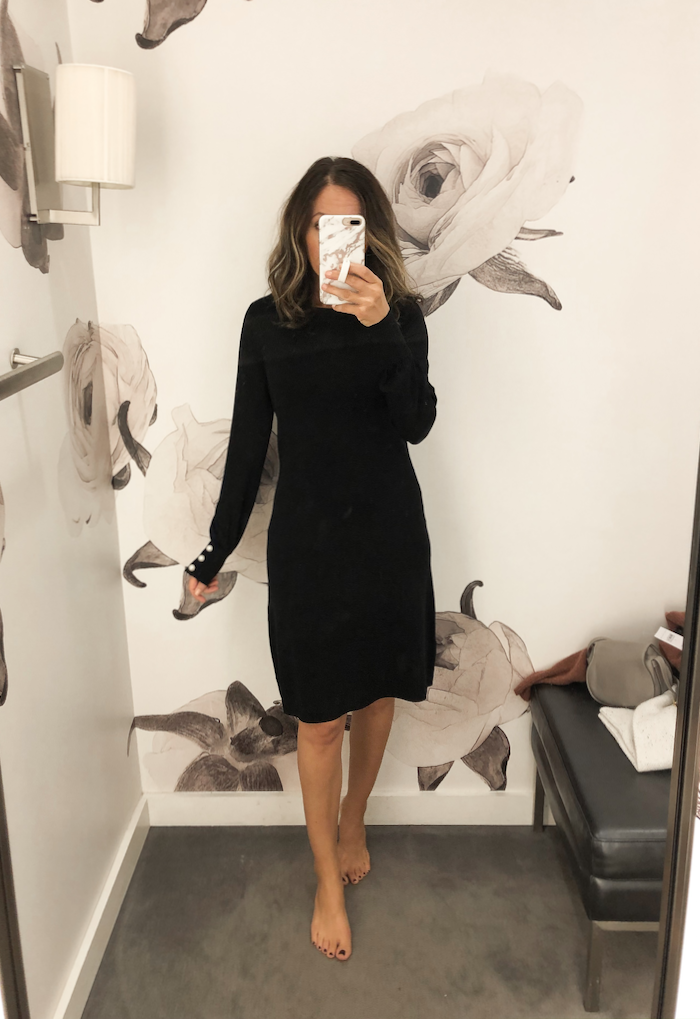 Below are my picks that I didn't see in store….