I've officially settled on a size in this jacket! I talked about it in this post, when I initially tried it on in store.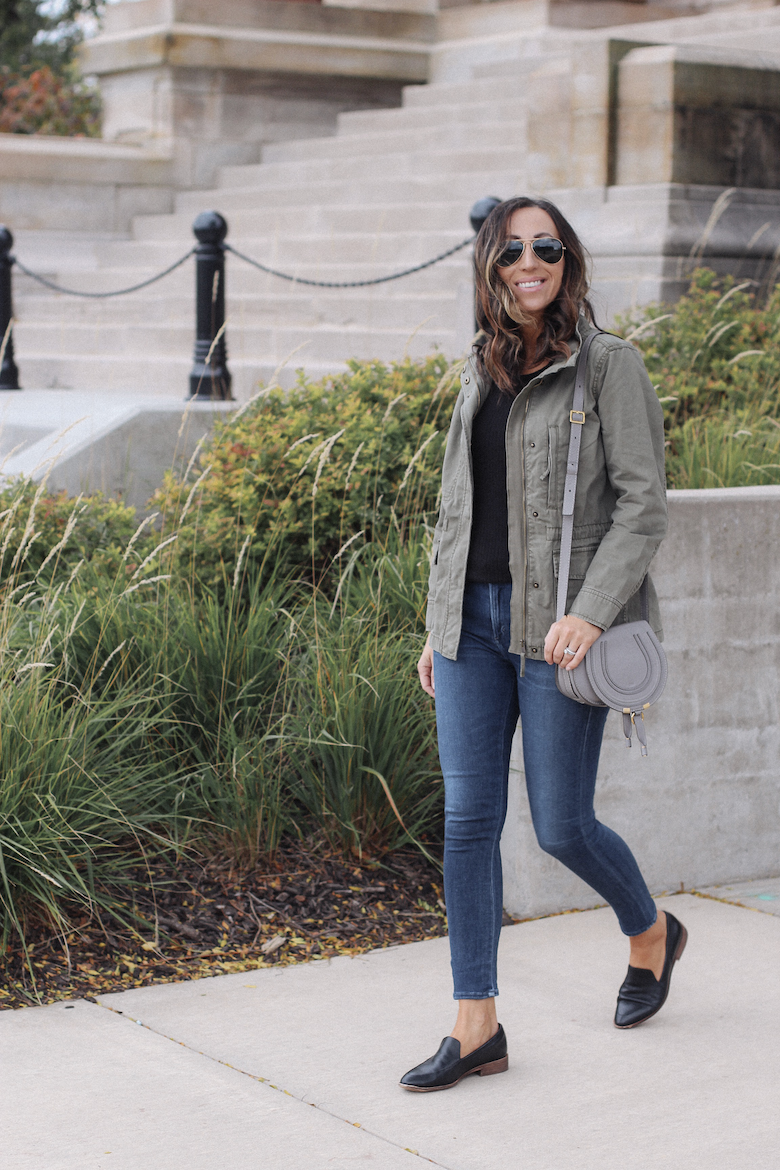 I'm in love with this jacket – the color, the style, large pockets, it's chic…what's not to love. I decided to keep size Small in this jacket so I can wear thicker sweaters underneath. Like I mentioned in the linked post above, the only place this jacket was tight in size xs was upper arms. It only felt tight when I moved my arms up…I just didn't like the feeling, that's all. And with sweaters it felt worse. Just a personal preference. There a lot of reviews on this jacket that are helpful. Just depends how and with what you want to wear the jacket…but having it a bit roomier/comfier is important IMO. The Small feels very comfortable and not restricted in any way (you can pull the strings around the waist to make it more fitted). Great jacket and now I'm done looking or buying utility jackets. Glad I found THE one.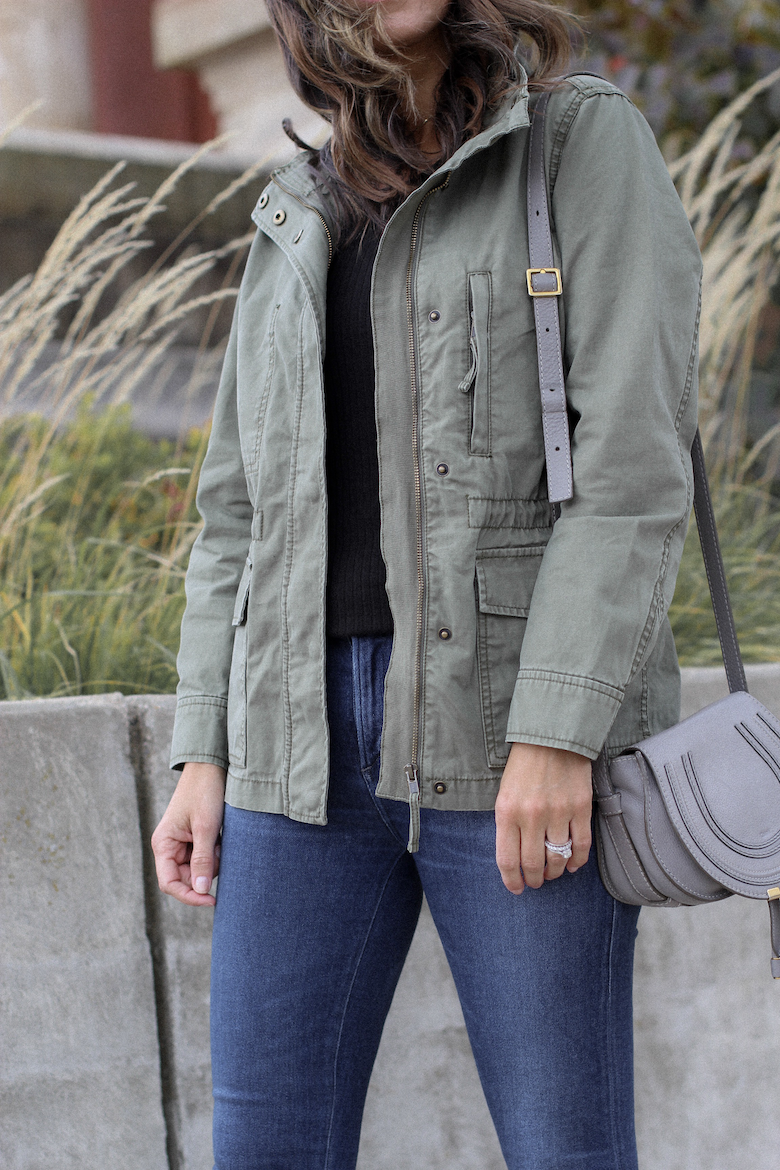 I've worn this tee SO many times since I got it. It washes great! I always wash my blacks/darks on cold to preserve the color. I hang dry this tee….as the dryer heat can fade darks. Great tee that I'm getting a lot of wear out of. I'm also a little confused as to why some reviewers called this tee a sweater?!? It also got me wondering if the sizing is not consistent… I got my usual xs and it not tight at all or short. Sometimes you just have to get something yourself to see if it works for you. I definitely approve of this long sleeve tee.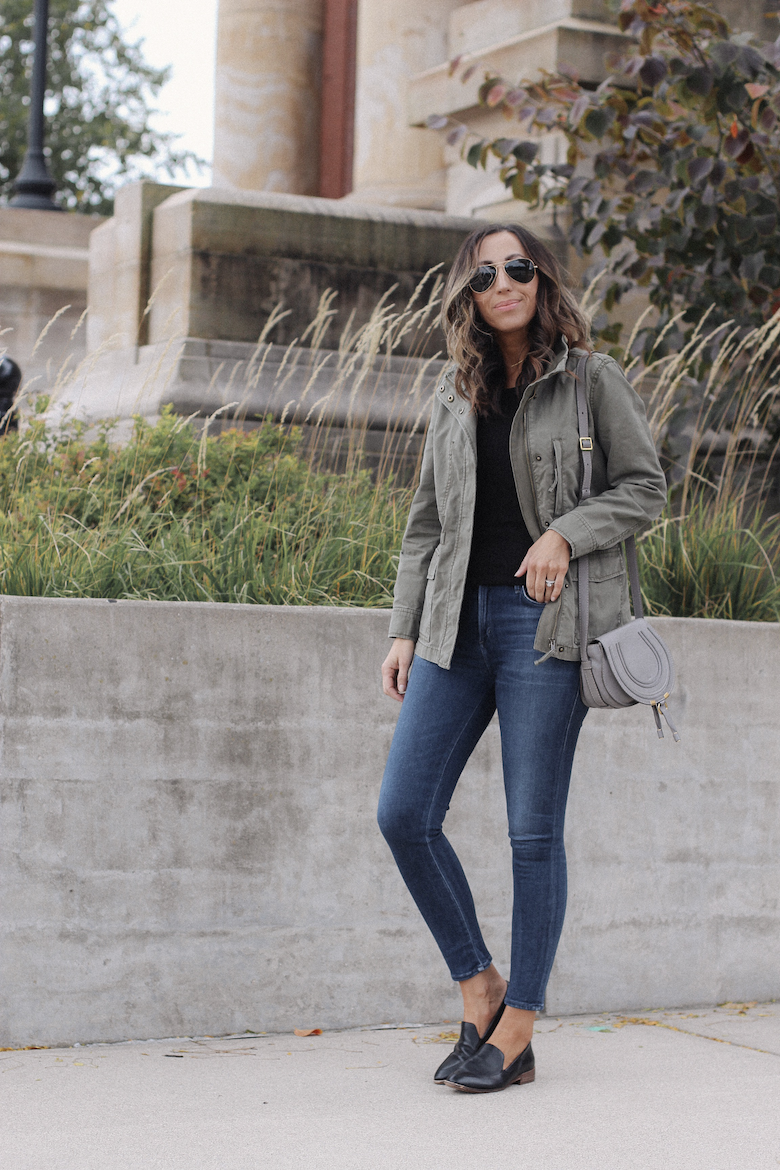 I've also talked about these loafers on many occasions, but in case you're new here…they're amazing and very comfortable once you break them in. If you have narrow feet, you should be fine. I have average width feet and it took a few wears to break them in. I suggest wearing them with thick socks around the house first. The leather will stretch out and they'll be your favorites in no time 😉
I ordered this classic pair of loafers and I wish I had done it sooner. Hopefully Fall will stick around for a while. But they'll also be perfect for Spring.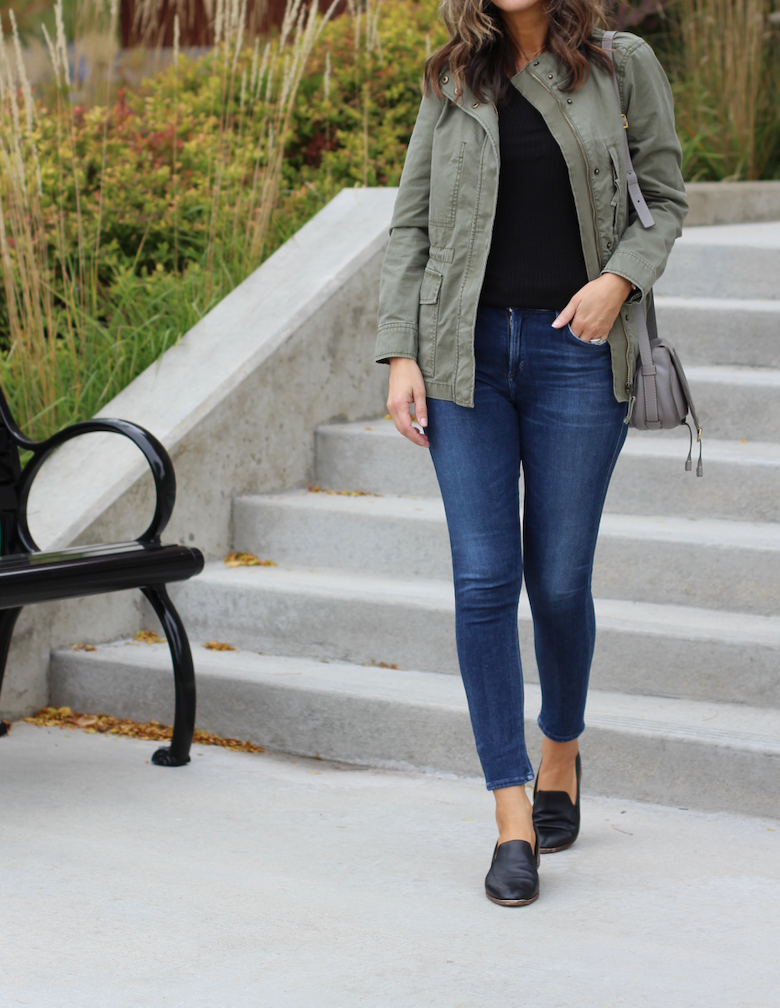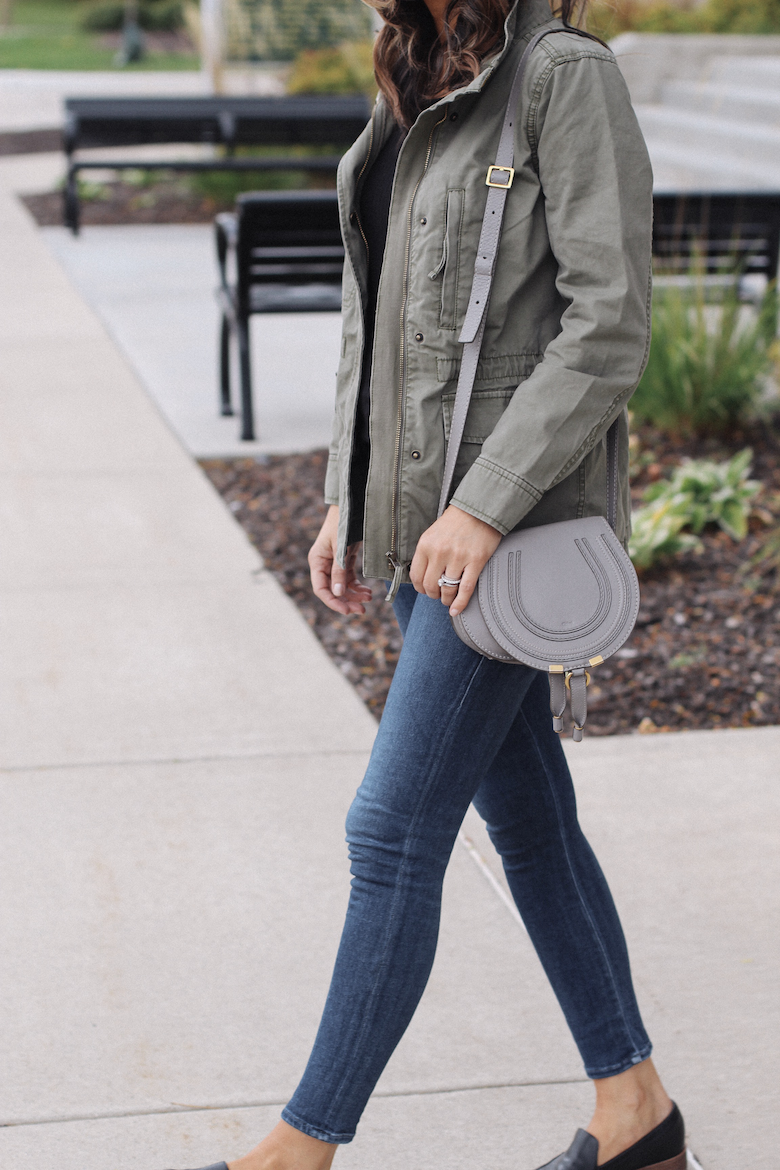 Utility Jacket – also here from Nordstrom | Loft Long Sleeve Tee in xs | COH jeans tts (the comfiest) | Black Loafers – also here | Chloe Bag | Sunnies
Get this look for less:
As always, thank you for reading!