I'm so excited to share my favorites pieces from Mango with you all today. Update: Friends and Family sales is going on right now – 30% off everything with code FAMILY30.
I've been eyeing a few pieces and was so glad to get the email about the current promo. While Mango doesn't run sales frequently, when they do I tend to jump on it and order a few pieces. They also have a ton of items already marked down, some amazing ones, and I'll share those at the end of this post….so make sure you check those out.
Update on Mango sizing: Not sure what's happening to their sizing…but long story short…all XS are supposedly US XS but European Small. Being from Europe, this is news to me. Long story short – if you want XS order XXS, If you want Small order XS etc. I'm not sure if this is the case with all their items. I know, it's a pain but I still will order from them lol. I received my order and the coats were too big as they don't fit like US XS…they fit like US Small. I only kept this blouse (in US4 fits like size Small) and this sweater (which is roomy but I like it. I got XS supposedly but fits like Small), everything else is going back. I'm still waiting on a skirt and dress (which per this new messed up sizing will be very likely too big. But will see). Here is what I will be doing going forward…I might be ordering 2 different sizes in some items since returns are super easy and FREE.
I've mentioned in the past how much I love Mango (we go back 20+ years haha)…I love their effortlessly chic pieces. In case you haven't ordered from them before, they offer free shipping on order of $49+ and free returns (and I love free returns. I mean, who doesn't!?!) I love their croc bags – they look very luxe but the price is so amazing. I have one from last year and it's chic and well made. Below are some of my favorite pieces right now..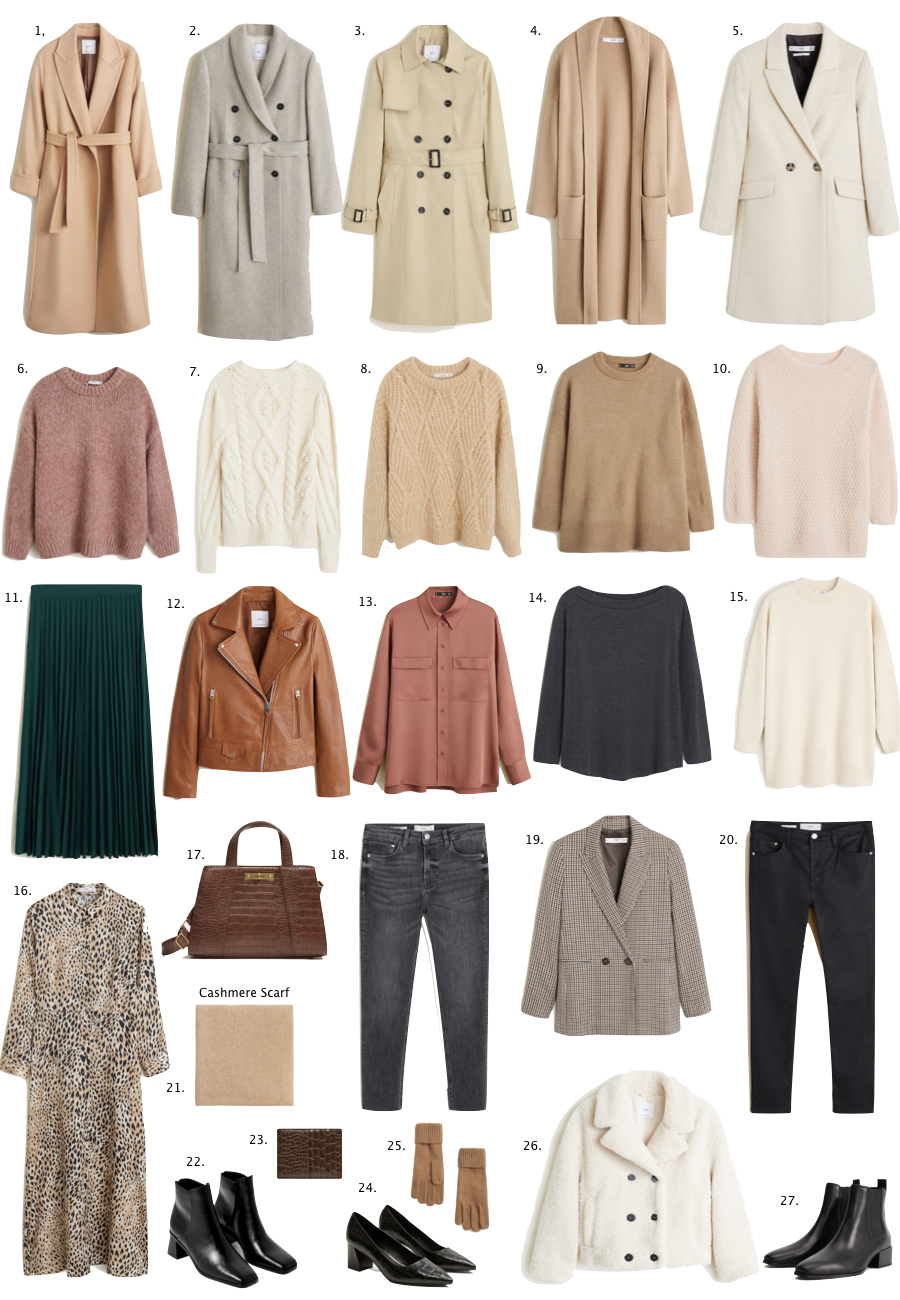 ONE | TWO | THREE | FOUR | FIVE | SIX | SEVEN | EIGHT
NINE | TEN | ELEVEN | TWELVE | THIRTEEN | FOURTEEN | FIFTEEN | SIXTEEN
SEVENTEEN | EIGHTEEN | NINETEEN | TWENTY | TWENTY ONE | TWENTY TWO
TWENTY THREE | TWENTY FOUR | TWENTY FIVE | TWENTY SIX | TWENTY SEVEN
Below are some pieces that have been majorly marked down.
Which pieces are your favorite?