Hope everyone had a great weekend!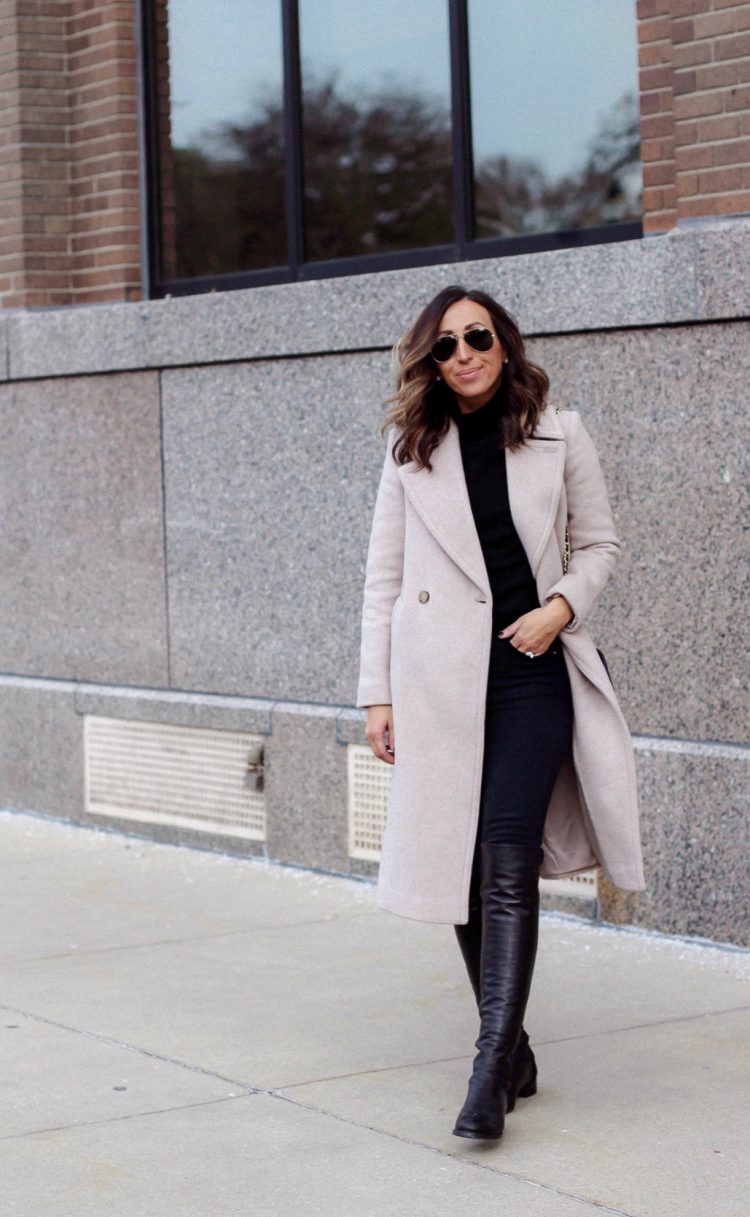 I haven't been to Club Monaco in a while and since I was passing the store I thought I'd pop in and just look around. I love their clothes – so Meghan Markle (best way to describe it hah). Quite pricey but so timeless and chic. I saw three coats that I absolutely loved, but not the price tag. Most of the time I just look around, unless something is on sale. I stumbled across a beautiful midi fit and flare dress in deep green (pictures don't even do it any justice). It happened to be on sale + extra % off. I ended up trying it on with a few other pieces that the SA snuck into my fitting room (great picks though). I'll share everything I tried on. Unfortunately, the dress didn't work out – 0 was too tight on top and size 2 was too loose. I was on my way out of the store and saw this coat and just had to try it on. I've seen it online before but the pictures do it 0 justice! It is very pretty in person. But again, pricey.
I saw the one I'm wearing here and loved the style and neutral color. I tried it on and put it back. The SA said it's on sale + extra 30% off!!! Ughhhhh. And that was a moment of weakness…..I got it! But I know that this will be in heavy rotation for many many Fall/Winters. It comes in 3 more colors!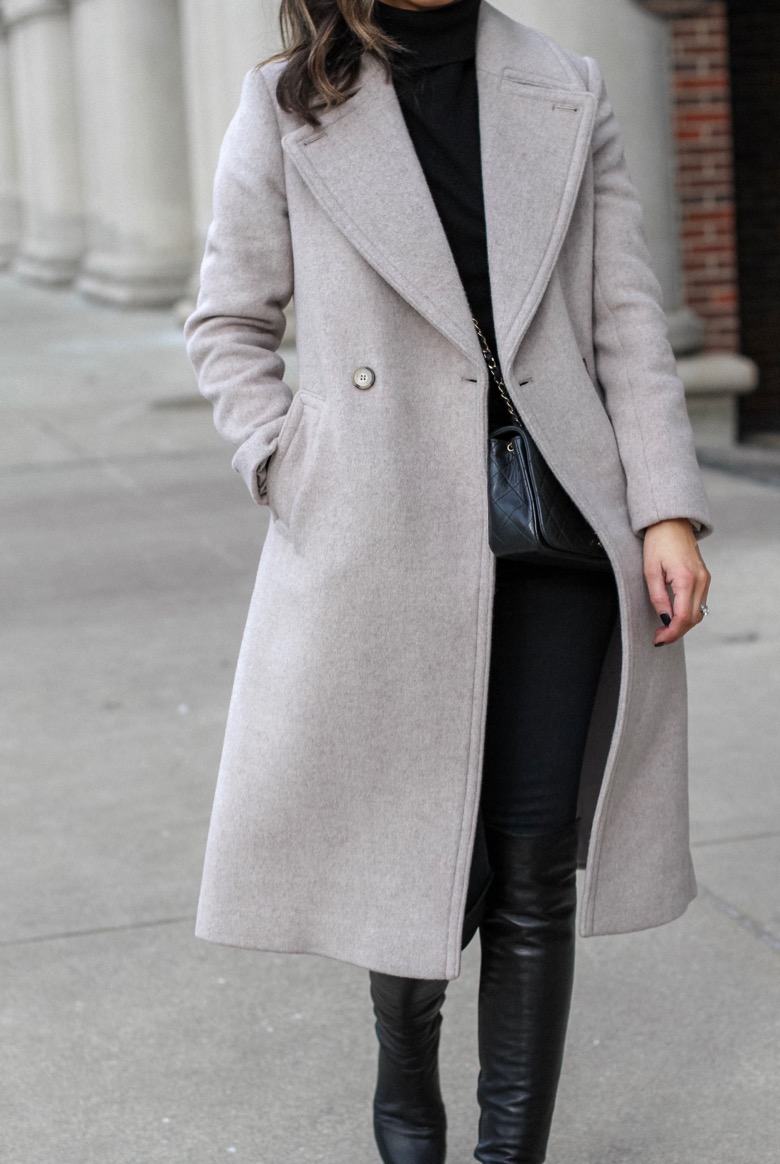 Since I got this one, I've been debating about returning the J.Crew lady coat I recently got. It feels like an overkill getting two coats within a month…even though….yes even though, I got the J.Crew lady coat for 40% off + extra 20% which was an amazing deal for that coat (it's not always even part of their promos). I got two coats for the original price of this one but still…I think the Lady coat should go back.
I finally brought all my coats out of hiding and realized I've accumulated a good number of them over the years. All the ones that "didn't bring me joy" I no longer own.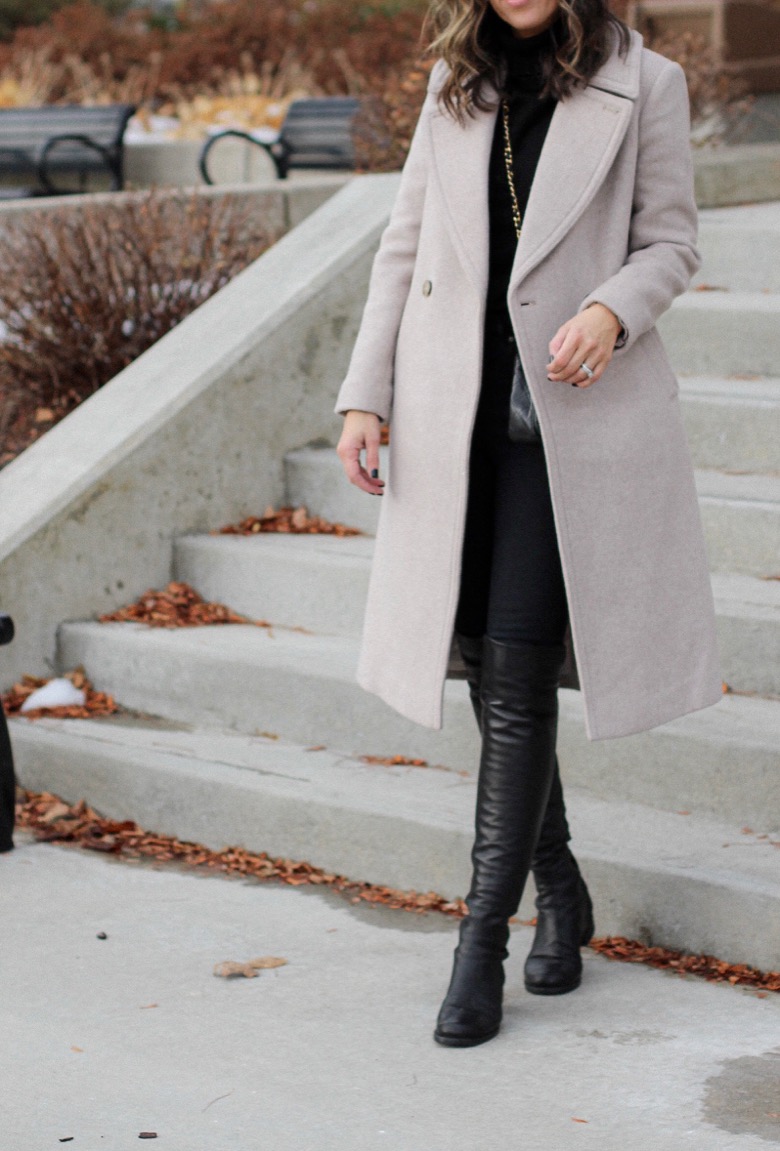 I was debating between size xs and small. I couldn't decide if the xs felt tight in shoulders (I tend to do the weird thing and extend my arms straight, which of course makes it tighter in shoulders…like I'm going to be walking like that or something haha). I ultimately liked the fit of xs and that's what I got. I can still layer – on cold days I'd wear this heattech long sleeve tee underneath and this cashmere sweater…it adds warmth but not bulk. BTW – I love the heattech long sleeve tees. I'v had them for years and they're perfect for layering under sweaters for warmth. This one is for extra warmth. Like I said, they're amazing for layering during cold months without the added bulk.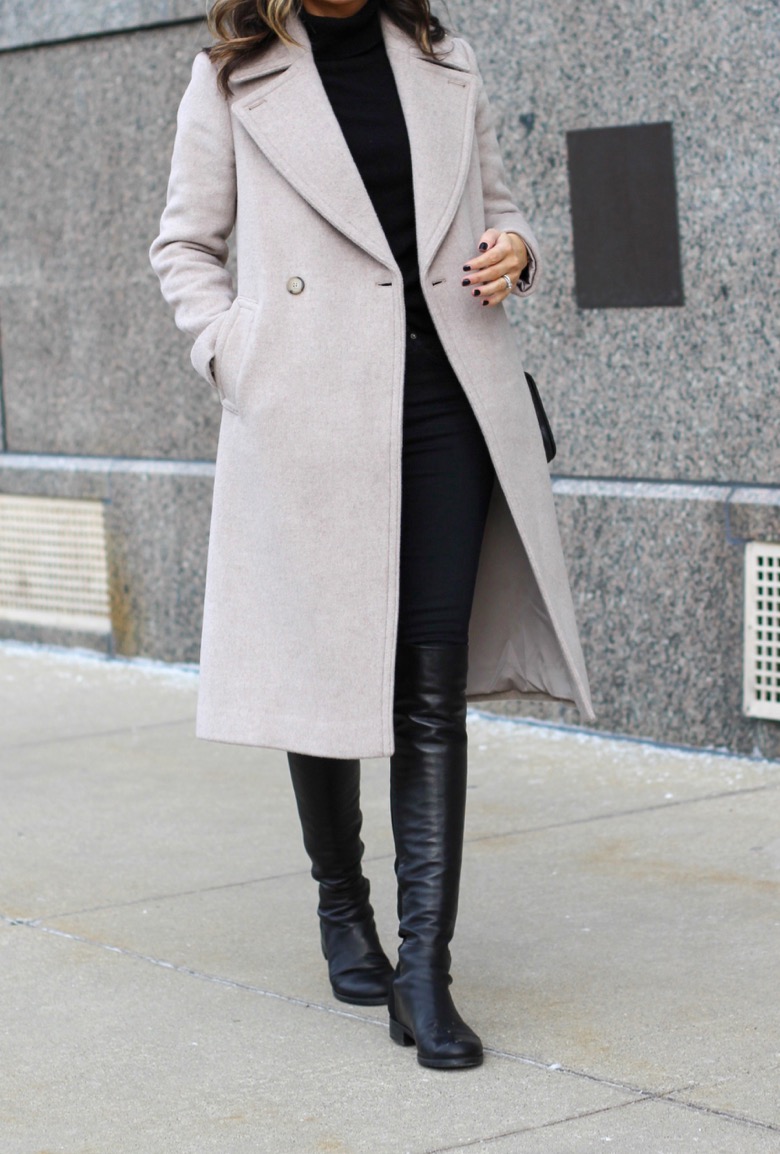 These boots were a gift from hubby a few years ago. They're still my favorite and so comfortable. They tend to be included in Black Friday sale, so if you're planing on getting them definitely wait.
Outfit Details:
Coat: Club Monaco in xs | Cashmere turtleneck sweater (old) – similar here and here | Jeans: Topshop (size up) | Boots: Stuart Weitzman tts – option for here
As always, thank you for reading!