Happy Weekend!
I was going to do my "Friday love list" earlier….since it's been so long since I've done one. But I kept getting sidetracked…what's new!
I'm excited to share amazing finds, all under $50 (I believe most items are under $30). There are a few pieces below are currently on sale and therefore under $50. If the price goes up, keep checking as those tend to go on sale frequently.
I have a few things in my cart, but thought I'd share this first before some things sell out. I've been meaning to share the boots below for a while as they're both under $30!! Can you believe it!?! I've said before many times that you don't have to spend a lot of $ to look polished and put together. It's just a matter of finding nice, chic pieces.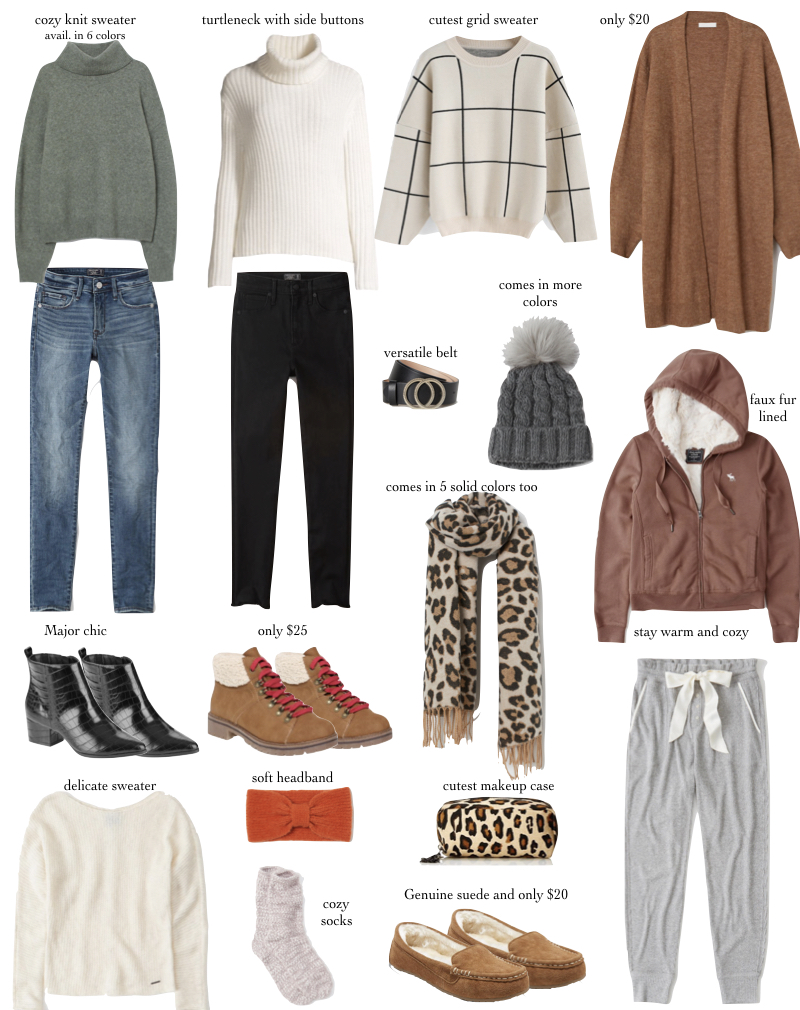 Boxy turtleneck sweater | Ribbed Turtleneck | Grid Sweater | Cardigan – I have this one in 2 colors
Blue Skinny Jeans (giving these a try) | Black Skinny Jeans | Belt – I have this one in multiple colors | Pom Hat – avail in more colors
Black Booties – selling out fast | Hiker booties | Leopard Scarf – it will sell out | Faux Fur Lined Hoodie (comes in more colors. I have this one in my cart)
Boatneck dolman sleeve sweater (I have this one and love it) | Headband – very soft and avail in more colors
Cozy Socks | Leopard Makeup bag | Slippers – I have them and recommend them | Lounge Joggers
A few other affordable finds…
Have a great weekend!