I meant to share these BR fitting room try-ons in the same post as my Ann Taylor try-on but didn't get to it… so here they are now.
Everything is 50% off (extra 10% off for BR card holders). If you order by 12/21 midnight you'll receive your package by 12/24.
Loved the green skirt (prettier green in person). I tried size 0 and while I could zip it up, it wasn't comfortable. I'd go with size 2 in this skirt. I'd suggest sizing up in this skirt.
Skirt | Mock Neck Top xs
Same style as the skirt above but this one has dots. Same sizing issue, 0 was just too snug/not breathing friendly. Size up.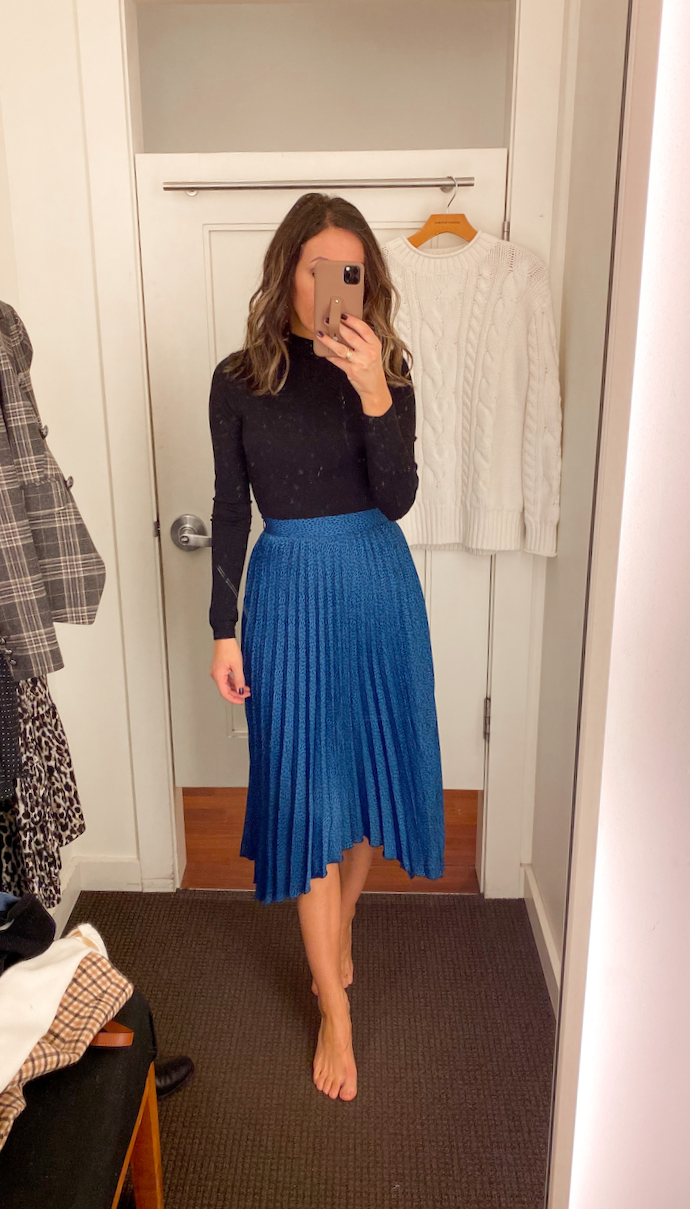 Skirt | Mock Neck Top in xs
The skirt below was fully lined while the two above were not. But the fabric is not sheer at all. I tried size 2 in the skirt below and sizing was a tad off on this one. It was quite roomy in the waist…it doesn't look like it is, but it was. I like it to sit high on the waist like the two other skirts above but also be able to breath at the same time.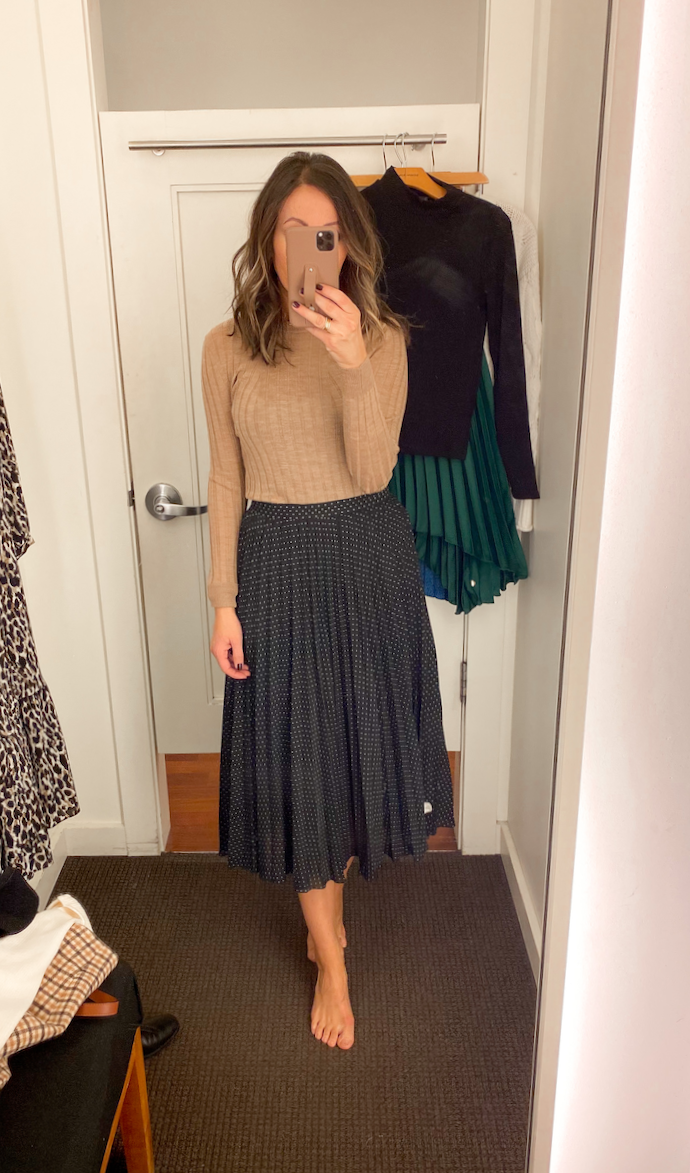 Skirt | Ribbed Sweater in xs – comes in 11 colors
Great leopard dress that's almost sold out (it's not a new arrival, it's been around for a couple of months). I tried size 0 below and it fit tts.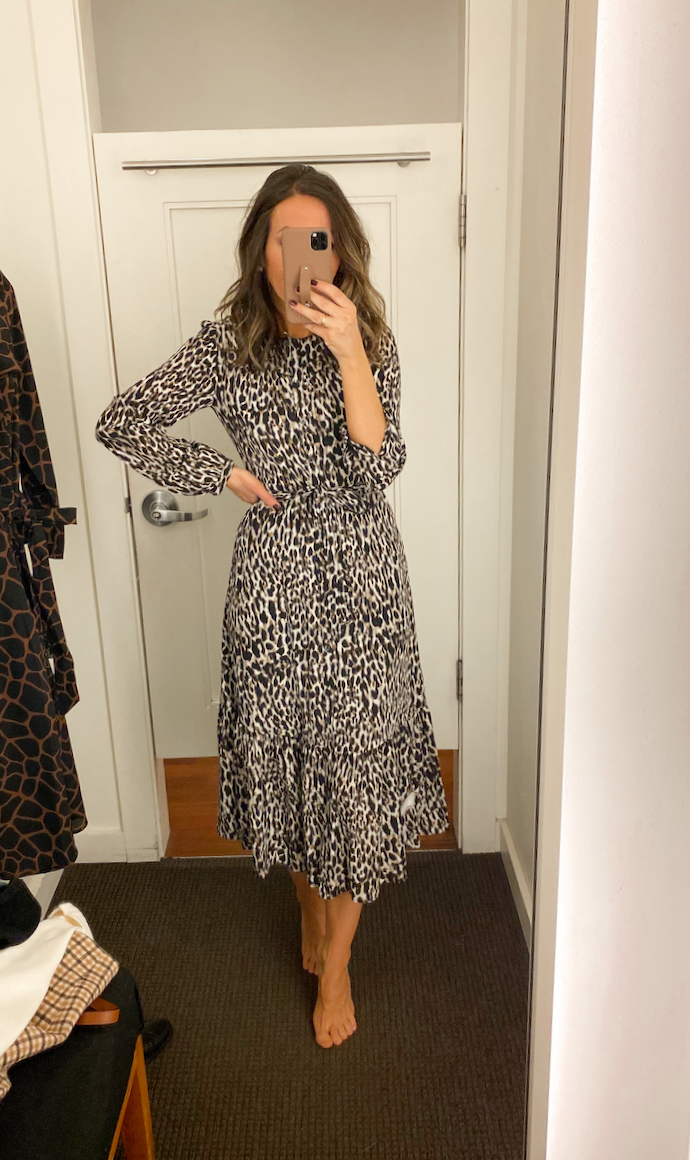 Dress in size 0
This dress was cute but I didn't like it on me. Gets great reviews though. TTS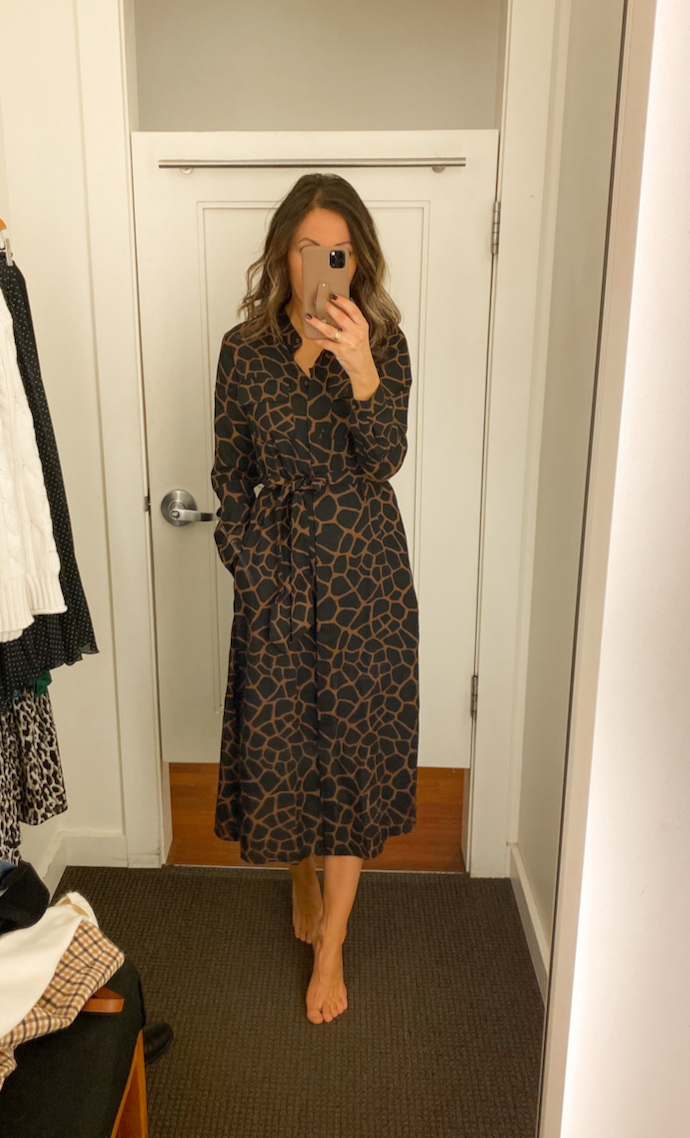 Print Utility Shirt dress in size 0
Cute, feminine faux wrap peplum blouse. Tried size xs, fits tts.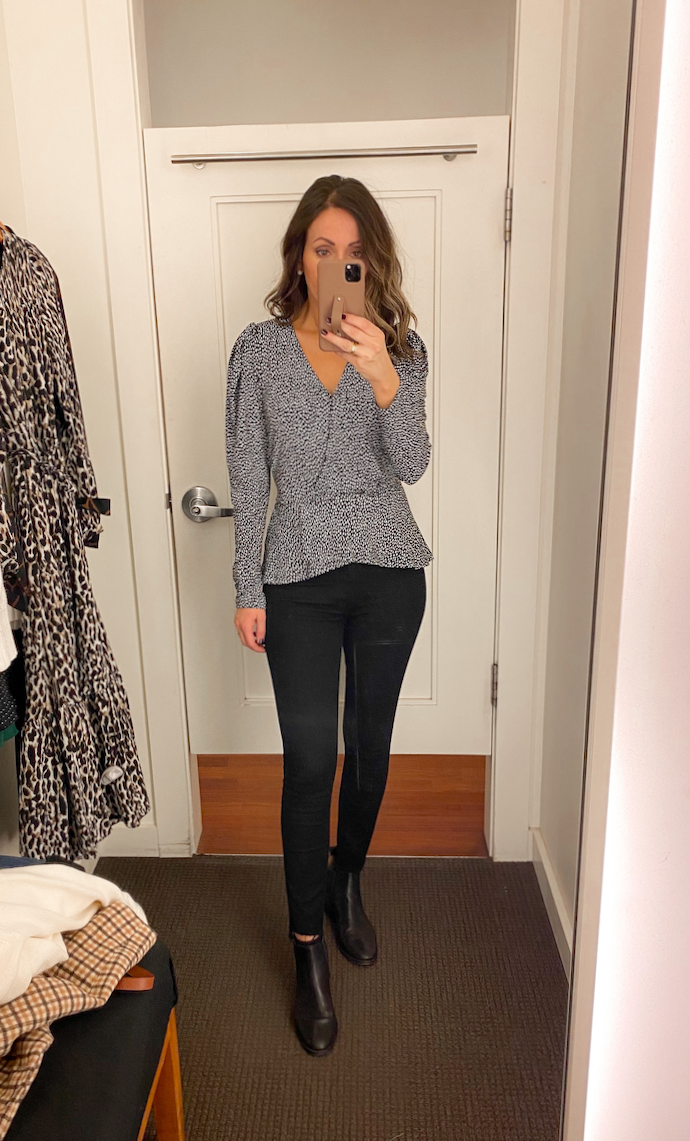 Print Peplum Wrap top in xs
Great cable knit sweater, pretty substantial. Almost sold out. Tried size small below for a looser fit.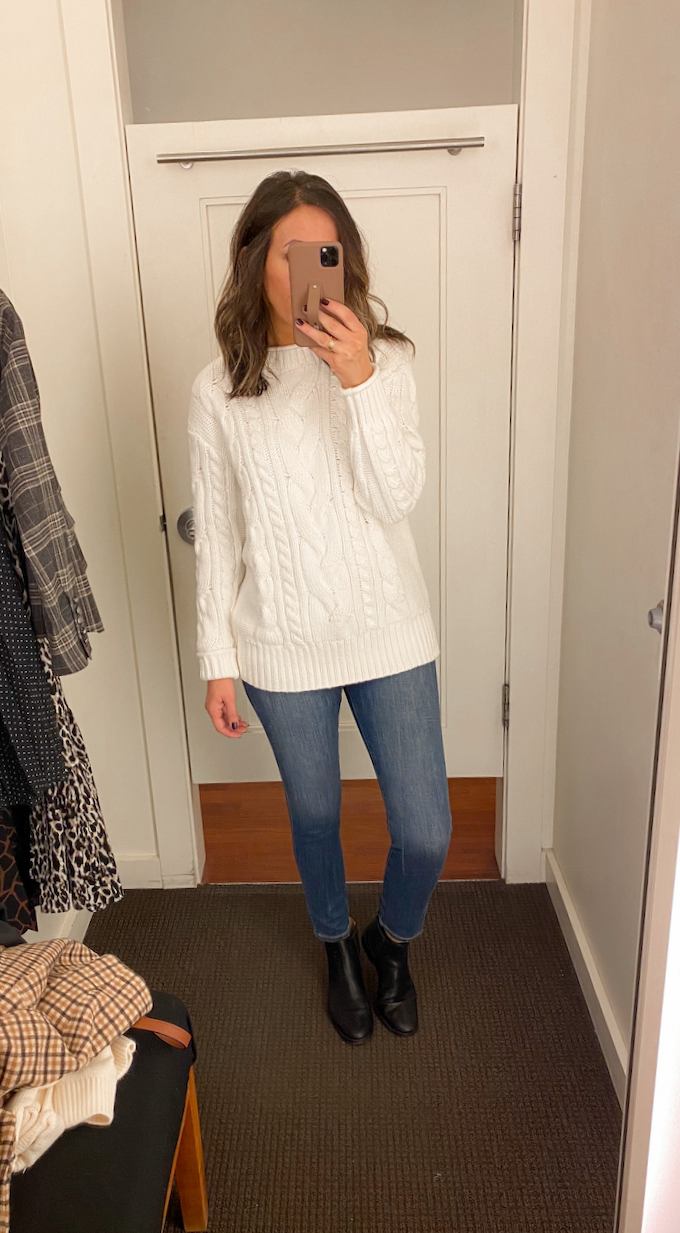 Cable Knit Sweater
I liked the style of this blazer. Currently there is only one size left…seems to be very popular. But I'm sure it will get restocked. I tried size 0, tts for me. I personally like this one better.
Double-Breasted Blazer in size 0
My other picks: