Hope everyone had a great weekend!
I've been slacking with posting so far this year. It has been nice to take a break from social media. I've been periodically popping on IG but nothing more than a few min. But perhaps a lot more minutes spent looking at baby goats on IG lol (now I want a goat farm haha).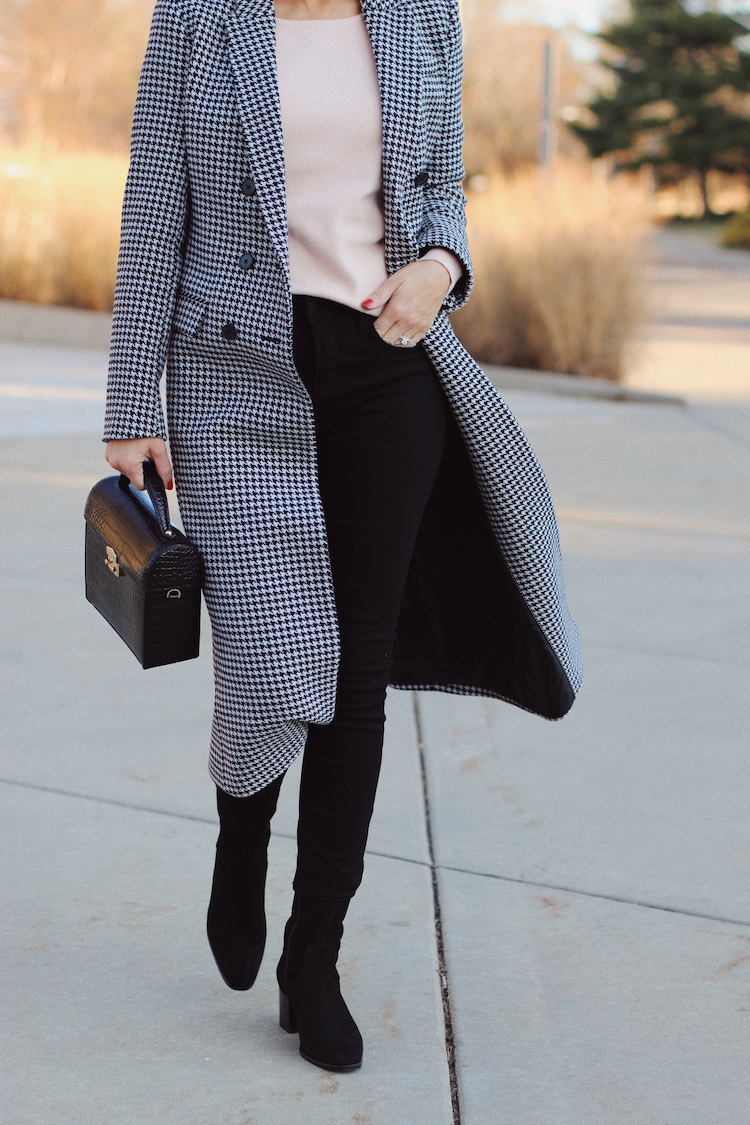 We took these pictures last year, which sounds so long ago, but it was more like 10 days ago or so. A lot of pieces have been on repeat. I think I've been wearing the same 7-8 pieces all the time. I think a major closet clean-out is overdue.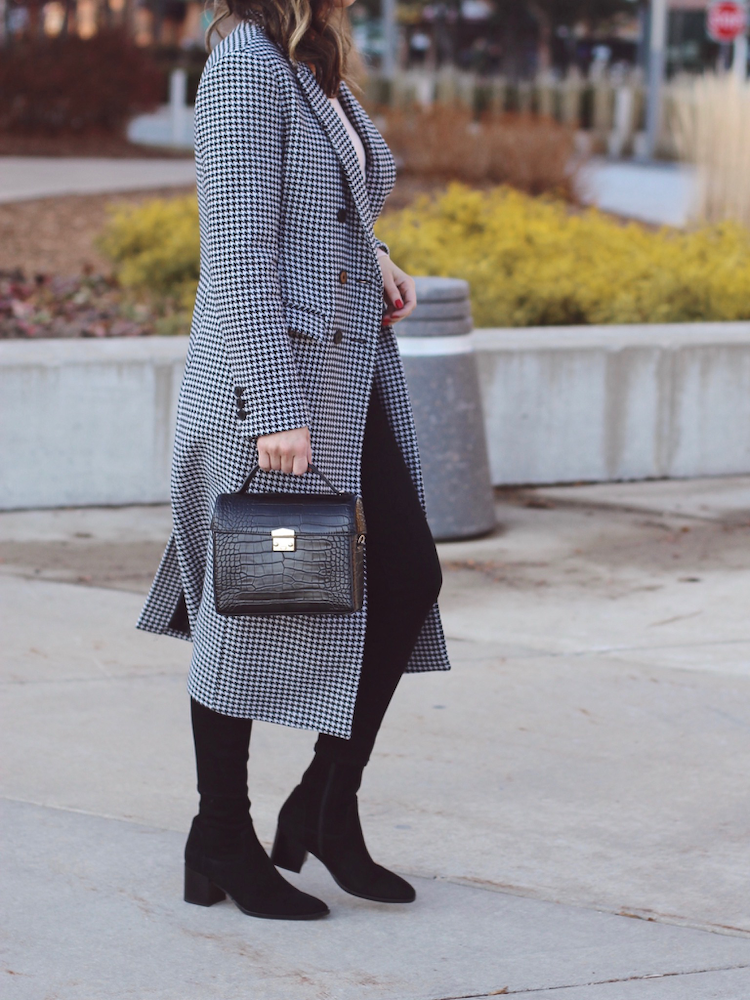 I've been loving these booties so much. I can't believe how narrow they looked when I got them out of the box but they never felt narrow (it felt as if they've molded to my foot within minutes of wear). With that said, if you ordered them and they seem awfully narrow, wear them around the house before you pack them up and return them. Unless you have really wide feet, these might not be ideal for you.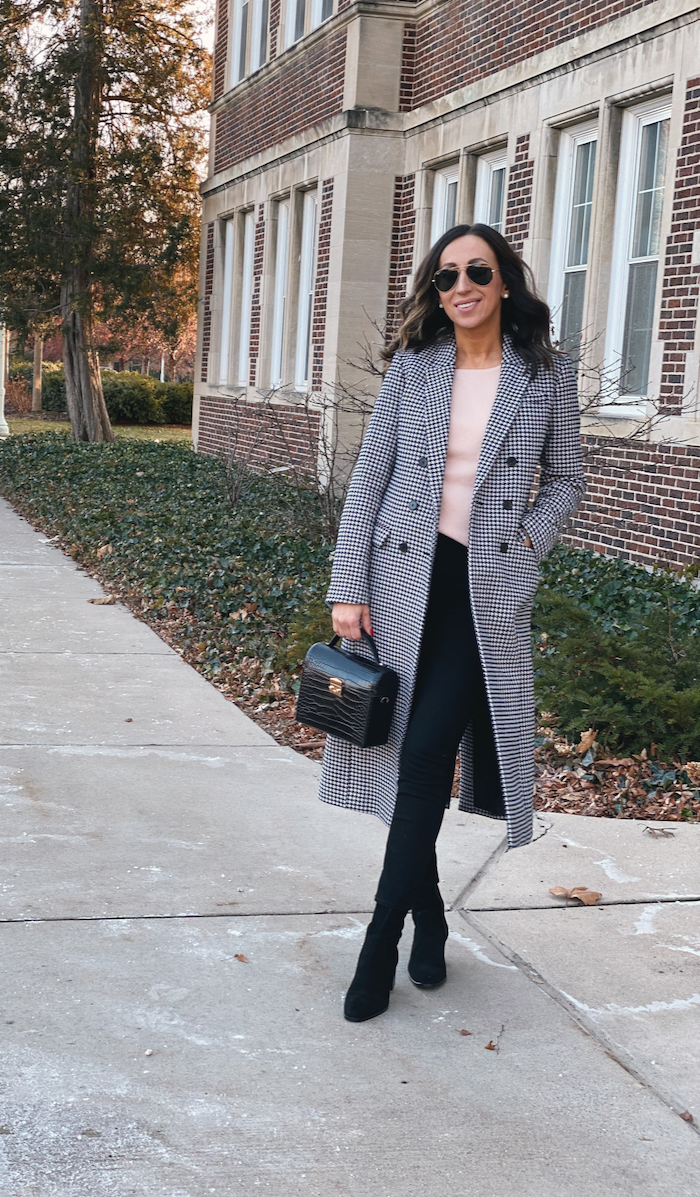 This sweater has the pretties sleeves, which you might have seen in this post. This coat is now on sale + extra % off. A while back it was sold out and it got restocked again. I absolutely love it and would recommend it. It comes in petite as well.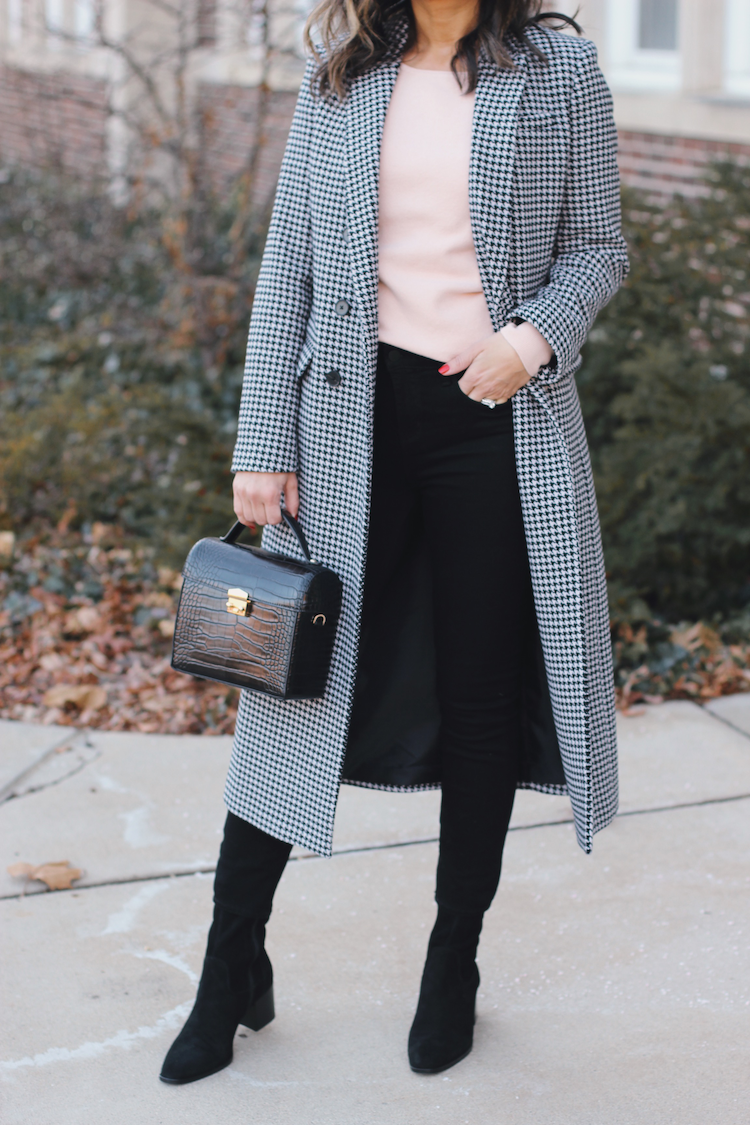 Let me know in the comments below if you'd like to see more ways how to style these booties, like with skirts and dresses.
I've had this bag for about a year or more, but below I'm liking an amazing option from the same store and it's only $40. It look so much more luxe though.
Coat: Banana Republic in xs – on major sale! | Sweater: Ann Taylor in xs | Jeans: L'Agence | Booties: Aquatalia – 60% off tts | Bag (Mango old) – love these new croc style here (so luxe looking and only $40), another great option (leather)
Have a great day!