Sharing a few outfits I recently wore and actually remembered to snap a picture of. I could have named this post 'how to style this check coat multiple ways' as I've been wearing it quite a bit. It's a great wool blend winter coat that I know will be in my closet for many, many years. And other than down coats, wool coats are the way to go for winter.
All the outfits below feature some of my favorite pieces that I've been wearing a ton. And I mean a ton! I'm happy to report that the amazing BR crossbody bag has been restored and it's on sale right now. Can't recommend it enough – amazing bag for the price and the style is timeless.
Coat Club Monaco in xs | Sweater H&M – love this one too | Jeans tts – similar for less | Booties tts
I think most of my 'Sunday Best' outfits feature these boots. I can't stop wearing them. They're definitely one of my favorite purchases of 2019. They're on major sale right now (haven't seen the price this low). Glad I got them because if it was for the reviews I would have been a little confused about purchasing them. I think you just have to try these for yourself and see if they work.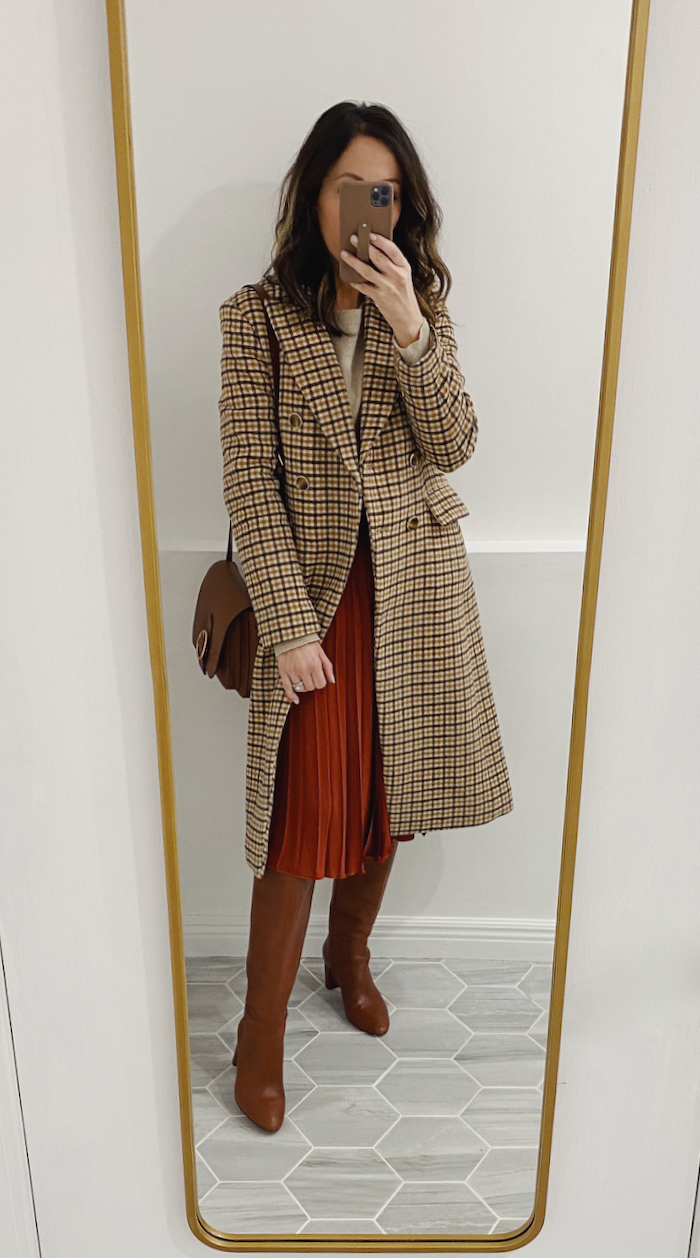 Coat Club Monaco | Skirt (H&M) – (same skirt in black) same color here by Boden | Sweater – similar for less, here too | Boots tts – on sale! | Bag restocked and on sale!
Another Sunday best. I've worn this dress the first time with black heels (as seen in this post). Unfortunately, it's no longer available but I'll link some great options below this picture.
Dress (from J.Crew Factory) – great options here, here and here, love this short sleeve option | Boots tts
I've mentioned before how much I love J.Crew toothpick jeans. I have four pairs and I'm glad to see that they continue to make them. I just hope they haven't changed anything about the fit.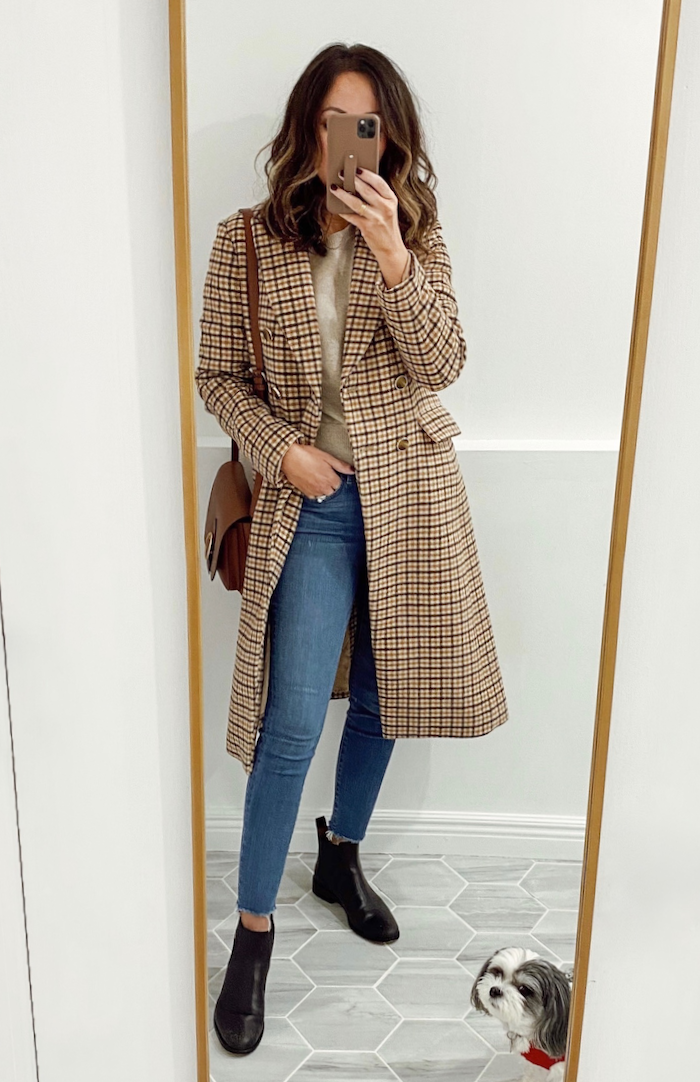 Naadam Sweater (again) | Jeans (old J.Crew) – same toothpick fit | Booties Madewell | BR bag – on sale and restocked again!!! | Coat
I know I've said one too many times that I'll try and take picture of my daily outfits, no matter what they look like. It happens once in a while and I usually post them to my LikeToKnow.it account. But you can also shop all the looks on my blog's Insta Shop Tab (but there are only so many looks that will show up on there, where as on the LTK you can go back months and years).
Thanks for reading! xo