I was going to post this on May 27th, but it didn't feel right to post any content on here or IG during this time. Slowly returning back to posting (work really), at least on my blog for now.
——————————————————————-
While putting this post together, I realized all the dresses I'm wearing are under $30. I did wear plenty blah outfits in between but of course snapped pictures of the ones that made me feel a little extra. For the last five days or so it has been mostly shorts and tank tops since I'm in need of some Vitamin D (and the weather has been amazing).
I'd recommend every single dress below if you're on the hunt for simple throw-on-and-go-but-stay-home-because-the-pandemin dresses. I also got this dress back in February for our early March trip. And it's still available and great price (I have XS). This is another one I got last year and it's available in select colors (as seen in this post).
I'll start with the fanciest dress even though it's not. I'm still blown away by this dress and the price! It comes in two more colors but I was drawn to white. Black one might be more versatile and worn year-round but I have enough of such dresses. I'm wearing XS and it fits tts. There is a tad room in the bust but it doesn't look bad/awkward by any means. It's fully lined, except the sleeves. Espadrilles are a few years old but still available. I liked these because of the lower wedge than most wedge espadrilles.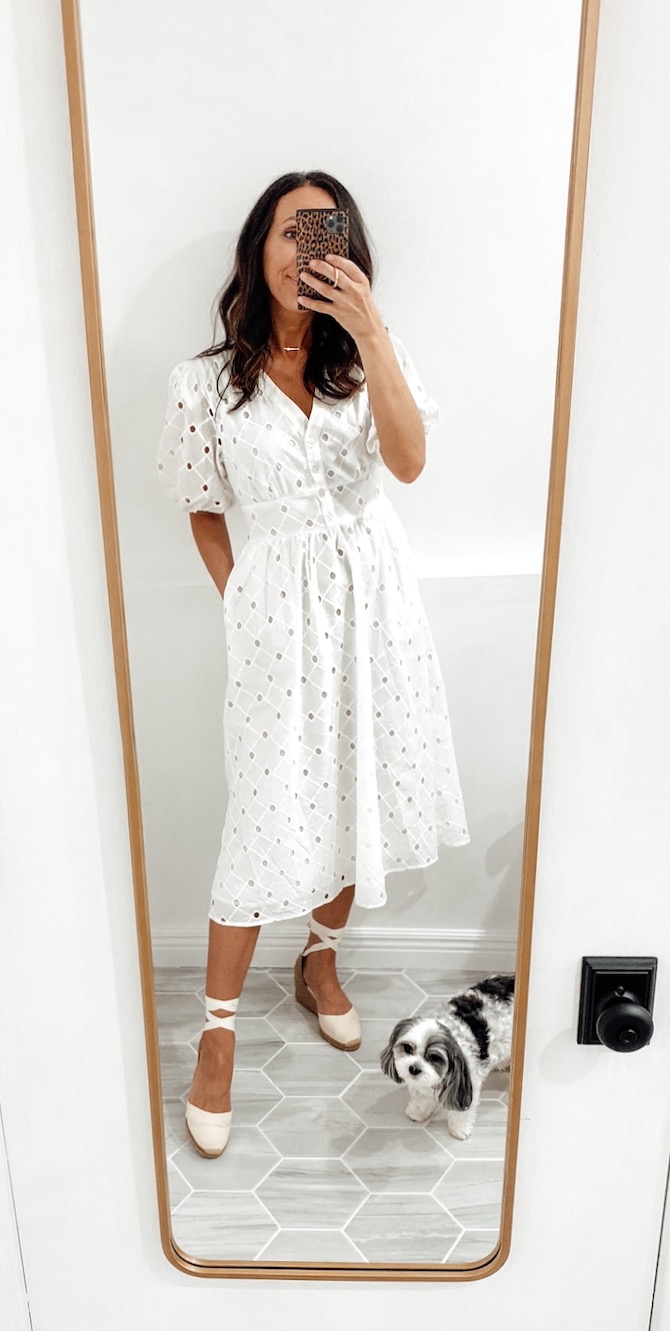 Eyelet Dress in XS | Wedge Espadrilles I'm size 8.5 and got size 39, love these in Dusty Rose and under $40 | iPhone case
While I have a lot of dresses, 90% of them are dressier (which you've probably seen over years in my 'Sunday Best IG posts). I "needed" some more casual dresses.
This one below is a t-shirt dress. Simple, easy and most importantly comfortable (I think this can said about each dress). I'm wearing XS below and I like that it is not a fitted dress but it's not overly loose either. It comes in more colors.
Dress in size XS | Slides tts (very comfy)
Can you tell that Target is killing it with dresses lately. This dress below was love at first sight and it comes in white as well (which is currently fully stocked). The bottom half is lined. It stops at knees (I'm usually not a fan of skirts and dresses where the lining noticeably ends, but on this dress it didn't look bad). The top is not lined at all but with a nude bra it's fine. I got XS and it fits tts. Sizes also tend to pop back up.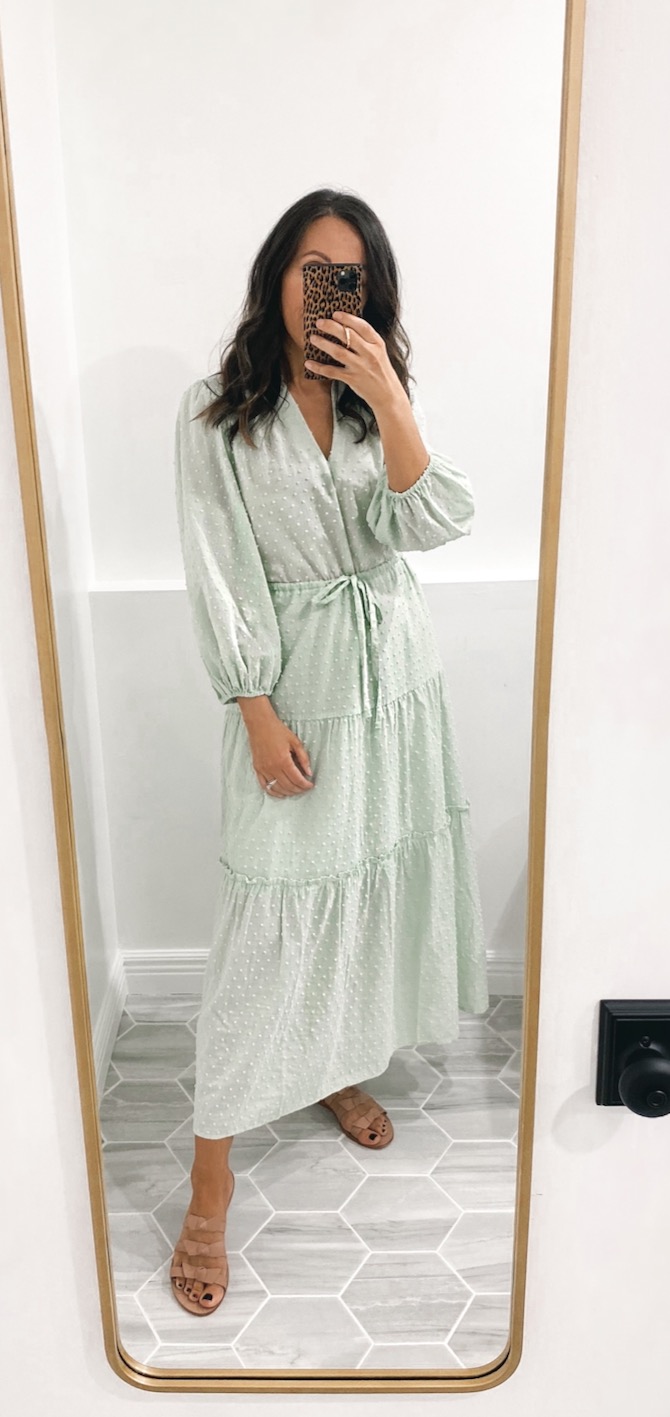 Dress | Slides (this is my third summer wearing these and still in love with them) – Gold ones on sale
I have been eyeing this dress, which comes in multiple colors, and decided for $20 I can't go wrong. I'm so happy I got it as it so much more flattering than the almost identical Nordstrom option I wanted (but the fabric showed every imperfection). And this one is only $20. I got my usual size, XS and it fits tts.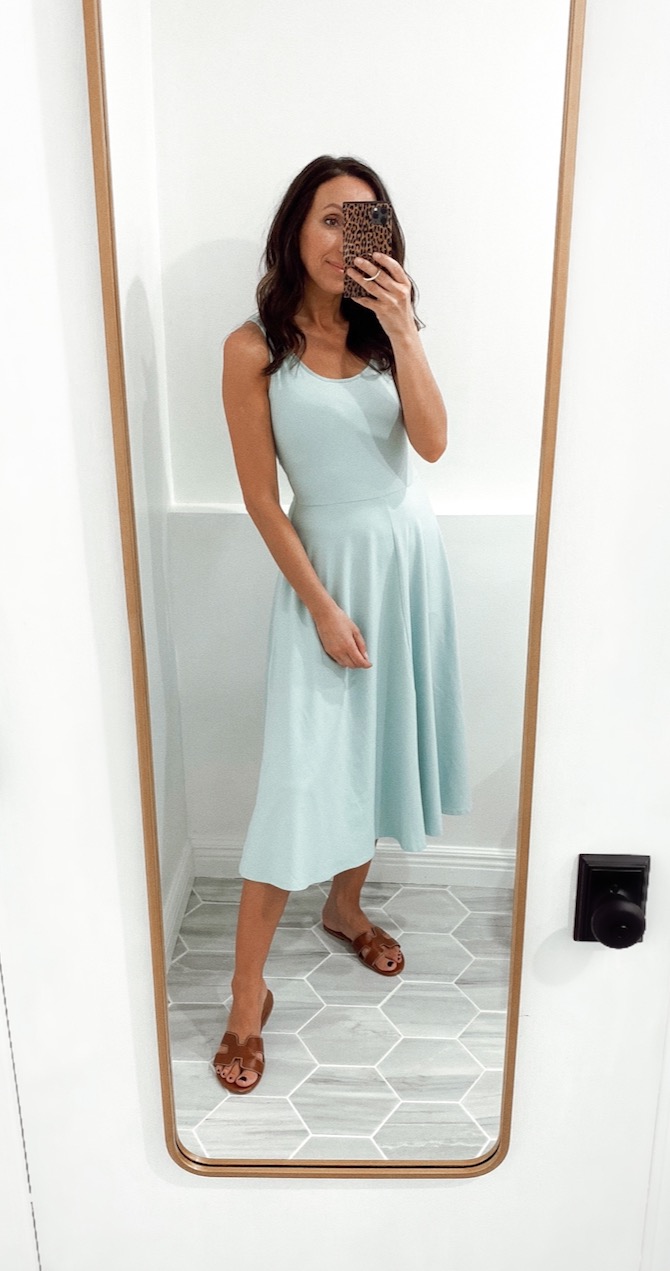 Dress in XS | Slides – go up 1/2 size (also avail. in white and navy). If you missed my mini review last year on these, in brief…they do require just a tad breaking in but after that they're very comfortable. Similar option for $20
I have all of these below and love them. Dresses are currently 20% off.
This is staring to feel like a Target haul but it's a pure coincide. I did wear non-Target clothes in between all these outfits. The joggers below are from Target and are SO soft (they come in three more colors). They're very thin, which I personally prefer for lounging especially this time of the year when it cools down in the evening but no need for thick pants. But with that said… they're not something I'd wear in public. If you just want to be comfortable without anything clingy or thick, you'll really like these.
Sweater is a few years old from H&M but they have brought it back in other colors. I'm wearing XS below and it's plenty roomy. I also have this one, which is really similar, and it's also roomy.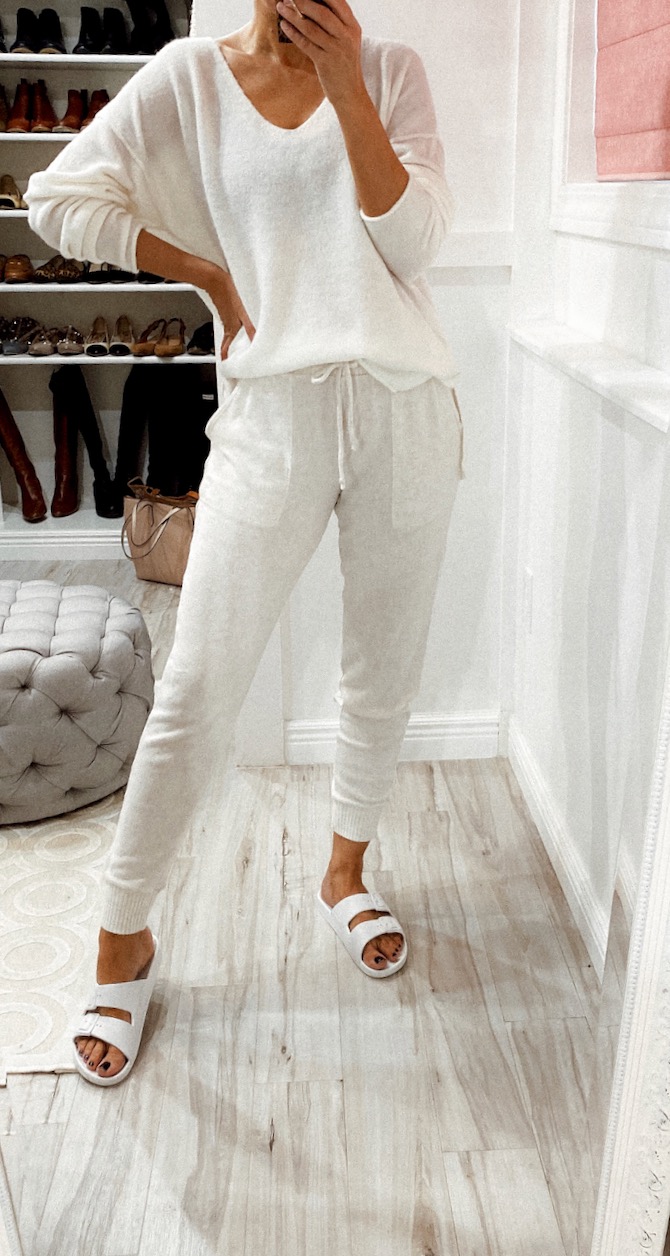 Bottoms | Sweater simiar, also here | Slides
These slides have become my everyday slides. Love them that I ended up getting them in white too. They come in more colors and prints too.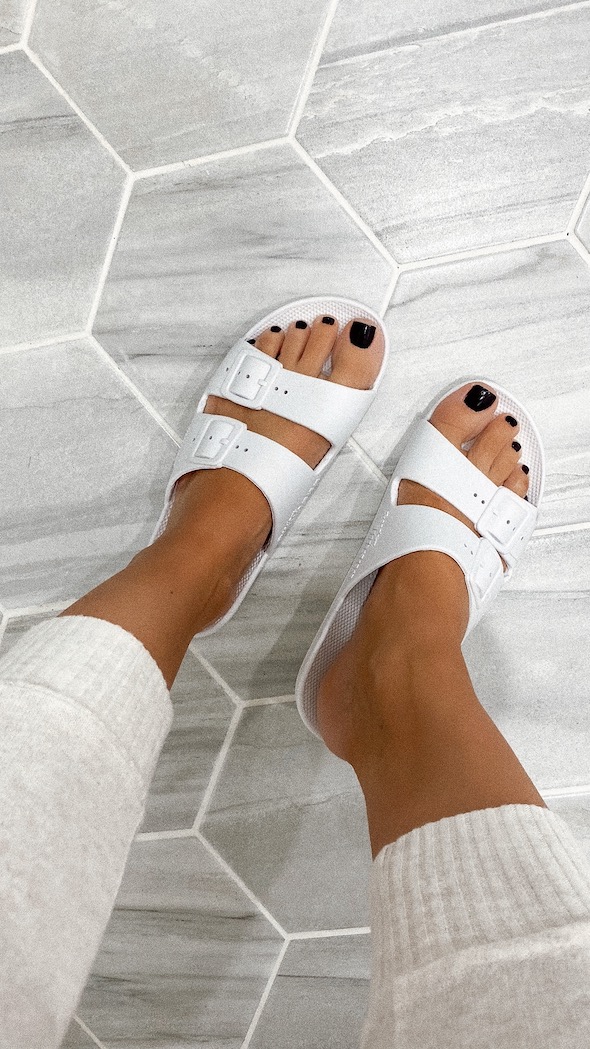 A few more pretty dresses:
Hope each one of you are doing good!