I shared this skirt on my stories last week and it was only left in a few sizes. Good news – it has been fully restocked and it is 50% off this weekend, both outfits are (discount applied at checkout).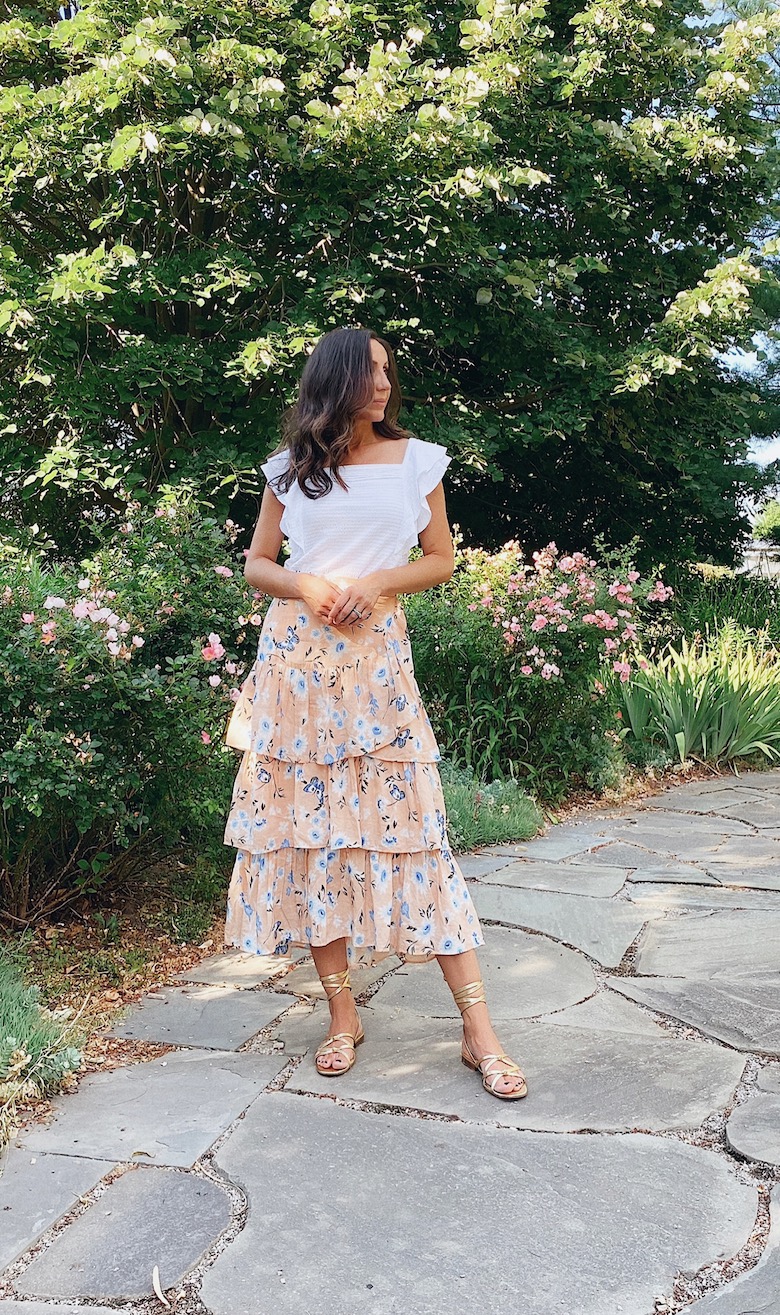 In A-line style of skirts I usually size down because I like to wear them high-waisted. I took size 0 in this skirt. The ruffles are so pretty yet not over the top. Beautiful summer skirt!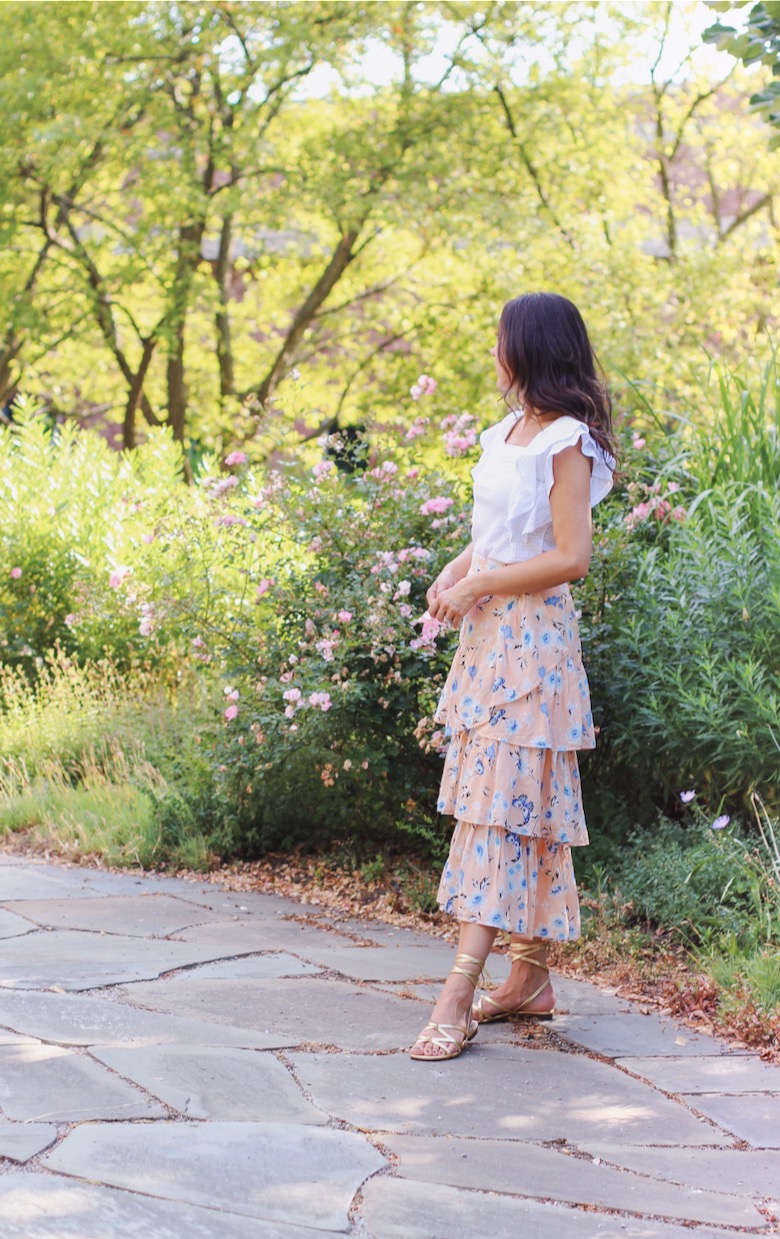 I absolutely love this seersucker top! It's beautifully made, square neck line is so flattering and ruffle details are such a nice touch without looking obnoxious. The top comes in two more colors. I took size XS and fits tts. It's not tight or loose. Great fit!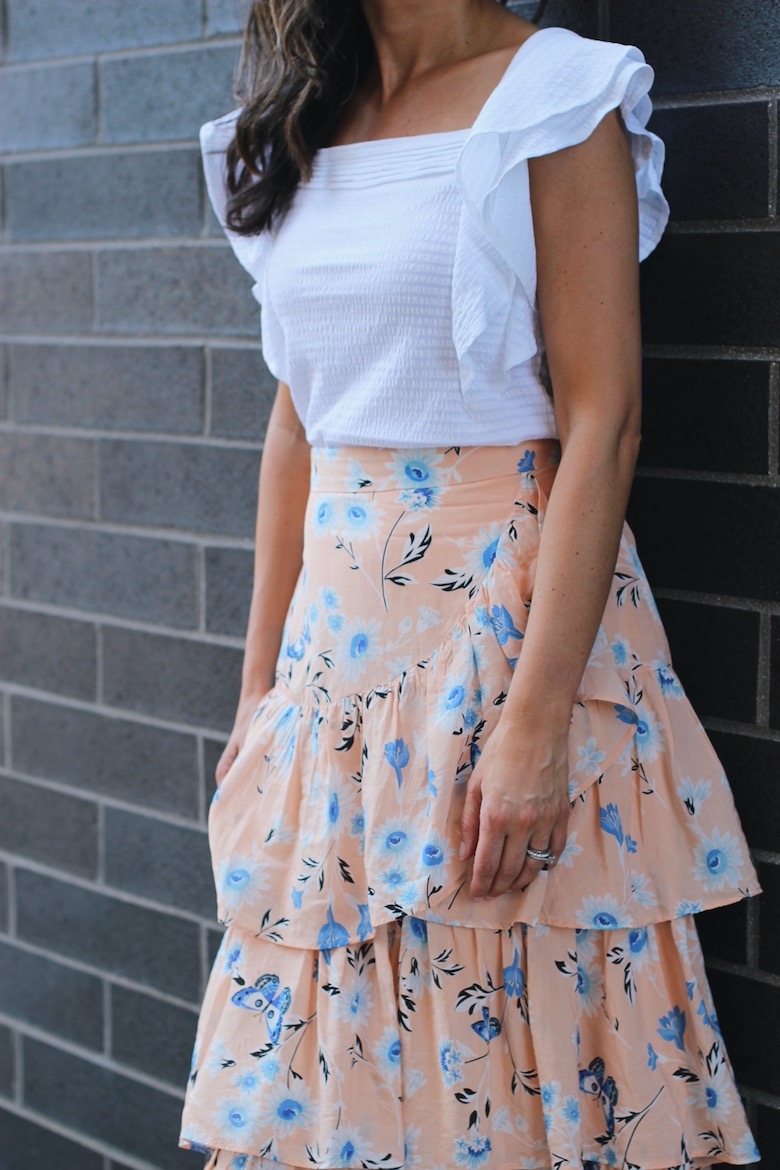 Sandals are from May arrivals and are only left in a couple of sizes. They also come in pretty brown leather. The footbed is padded making them very comfortable (tts).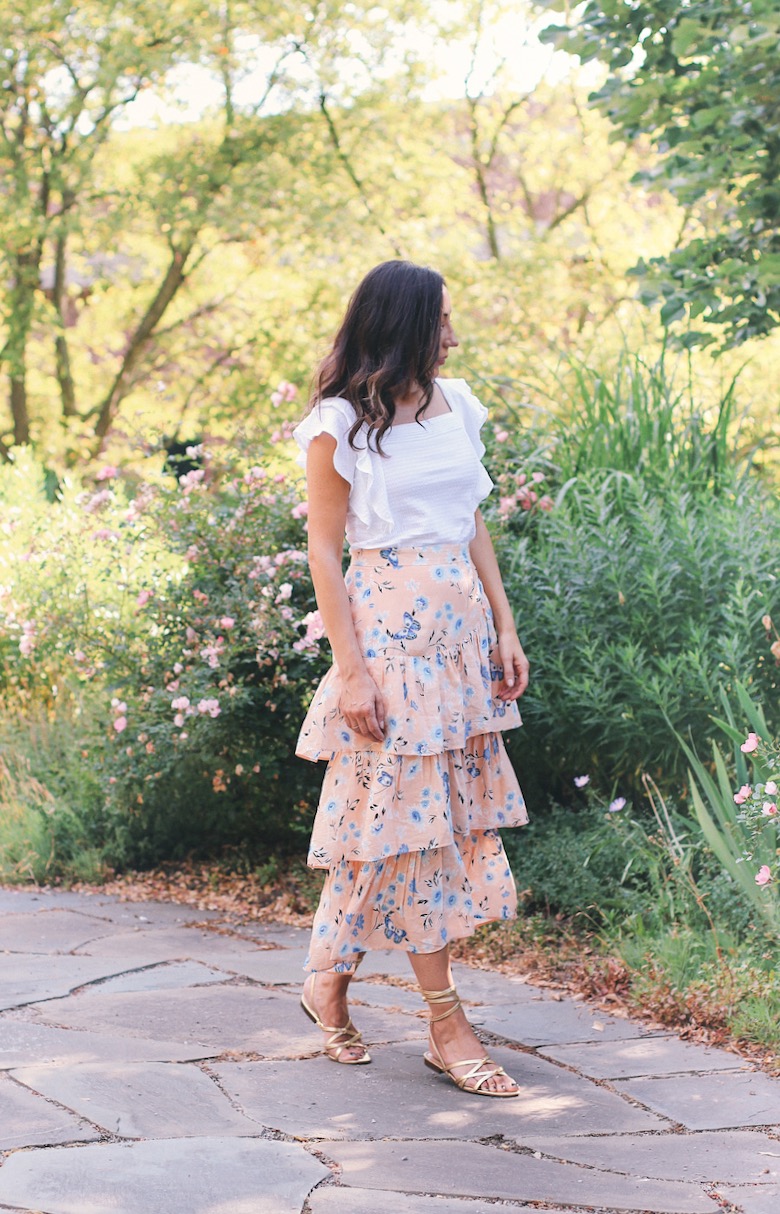 The back of the top is also square but it's to too low. Tempted to get this top in another color.
Floral Tiered Flounce Skirt in size 0 c/0 Ann Taylor | Seersucker Square Neck Flutter top in XS c/o Ann Taylor | Gold Leather Wrap Sandals tts
Sometimes the impromptu pictures are the best, especially when someone photobombs your photos. Like when this little nugget jumped on the coffee table and made herself comfortable!
I've been living in dresses lately. It has been SO hot lately and dresses and skirts have always been my favorite for such days. And I love the classic style of this pretty dress. It has beautiful detailing. I'm wearing size 0 in this dress and it fits me tts.
Zoey still not interested in what I had to say…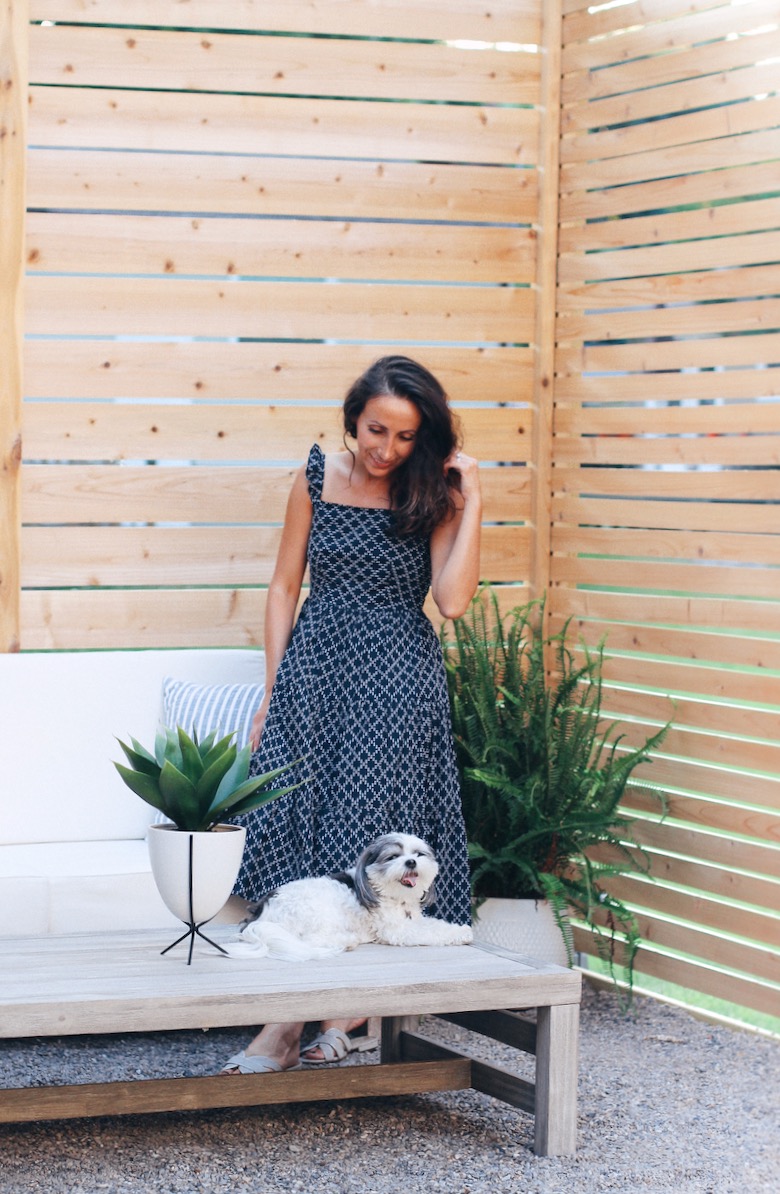 …so I joined her.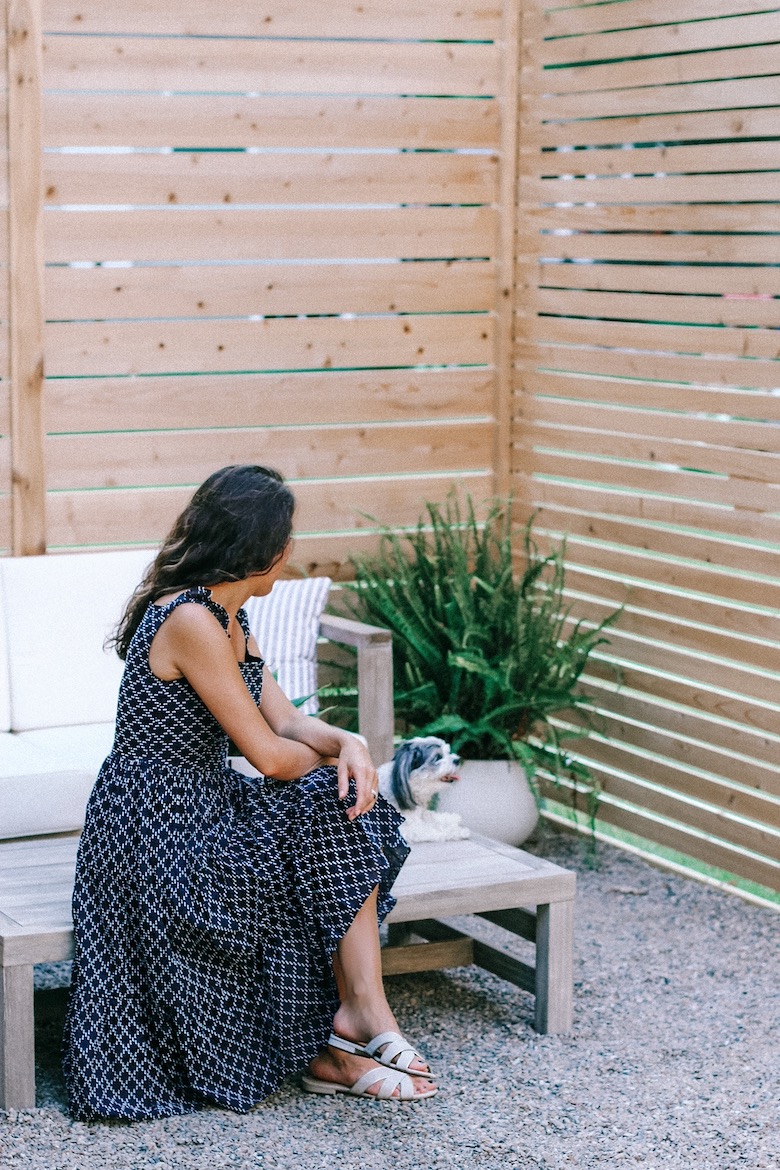 Ann Taylor Midi Dress in size 0 c/o | Ann Taylor slides last season – these sandals would look great with this dress and these wrap sandals (very comfortable)
Below are some of my favorite pieces from the new arrivals. Loving quite a few. I've ordered a couple of pieces and they should be here any day…
Which outfit is your favorite?
A big thank you to Ann Taylor for partnering on this post!