Rounding up some outfits I recently wore. I've been loving this warm weather and one of the reasons is that it's so easy to dress and actually look like I've tried (I've said this before about certain pieces for other seasons). And I actually look forward to it each day (except Friday when it was rainy…I was cold and spent the day in these light and soft lounge joggers).
When I ordered this gorgeous tropical print dress size 2 was the only size left and it was on pretty great sale. The next day it showed sold out, and a few days later it was restocked in most sizes. I'm usually size 0 in many J.Crew dresses and while this one in size 2 is a tad big on t0p, it is not noticeable or a deal breaker. I absolutely love it and I know I'll have this one in my closet for many years.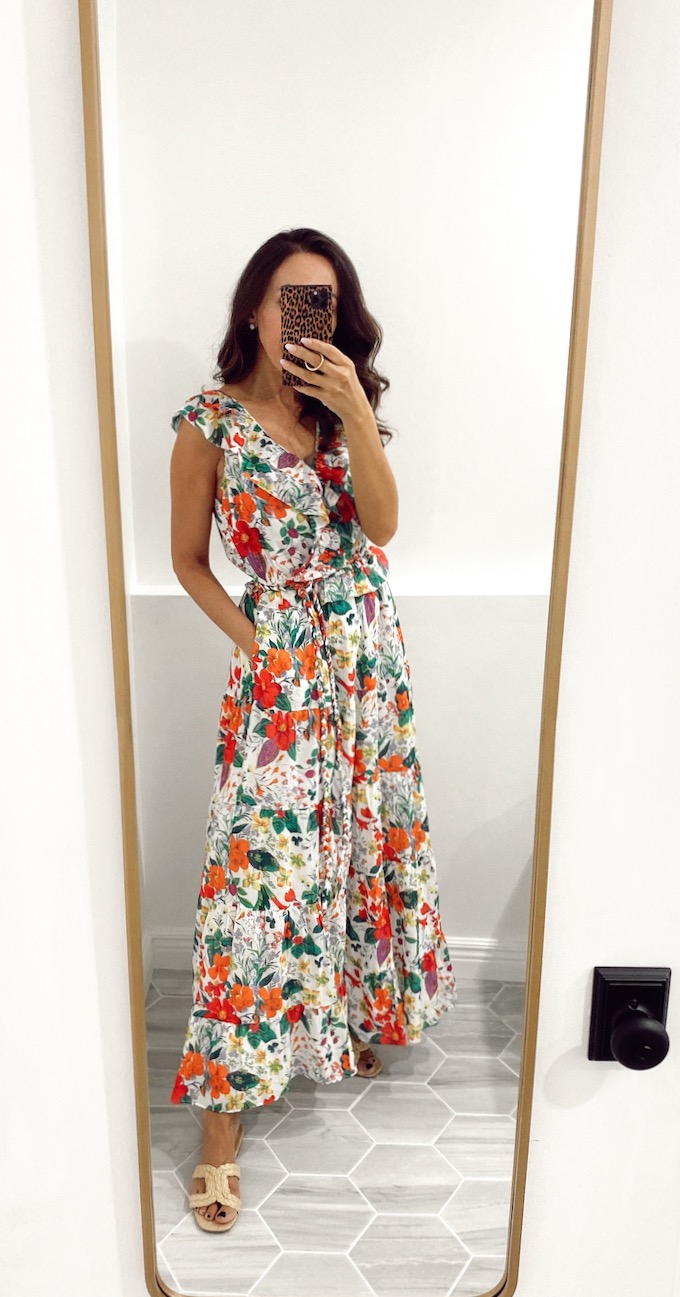 Tropical print Dress | Raffia Slide TTS
Did you hear the sad news that Ann Taylor will be closing some stores? (their parent company filed bankruptcy). My links for them will no longer be affiliate links, but I will still link what I'm wearing so it's easier for you ladies to find the item. Like the cute gingham jumpsuit. Wearing size 2, fits tts.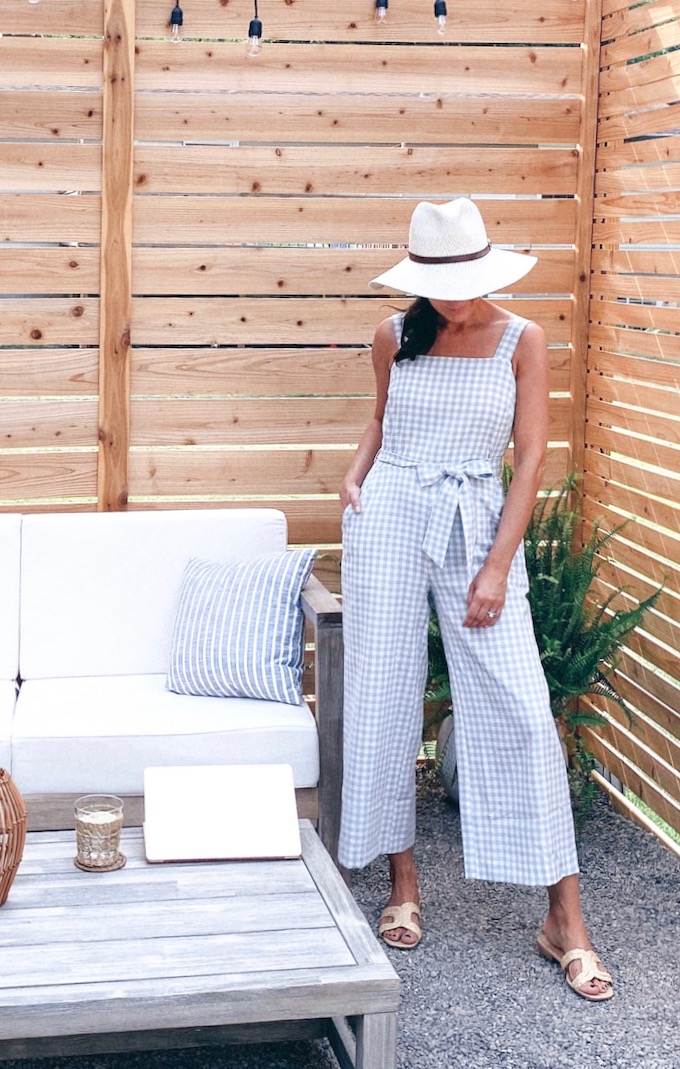 Jumpsuit in size 2 – loving this one on major sale and this one | Raffia Slide tts | Hat (super old) loving this one
I shared this $14, 100% cotton dress on my stories recently and so many of you loved it and got it. It's the perfect lounge dress. I ended up ordering two more (wearing the striped one right now). I love that it is not tight or annyoingly clingy in any way (at least not on me). I got XS. I will "warn" you that the hem is raw and so is the V-neck part (I didn't even notice this with the black dress). It is a casual t-shirt dress so…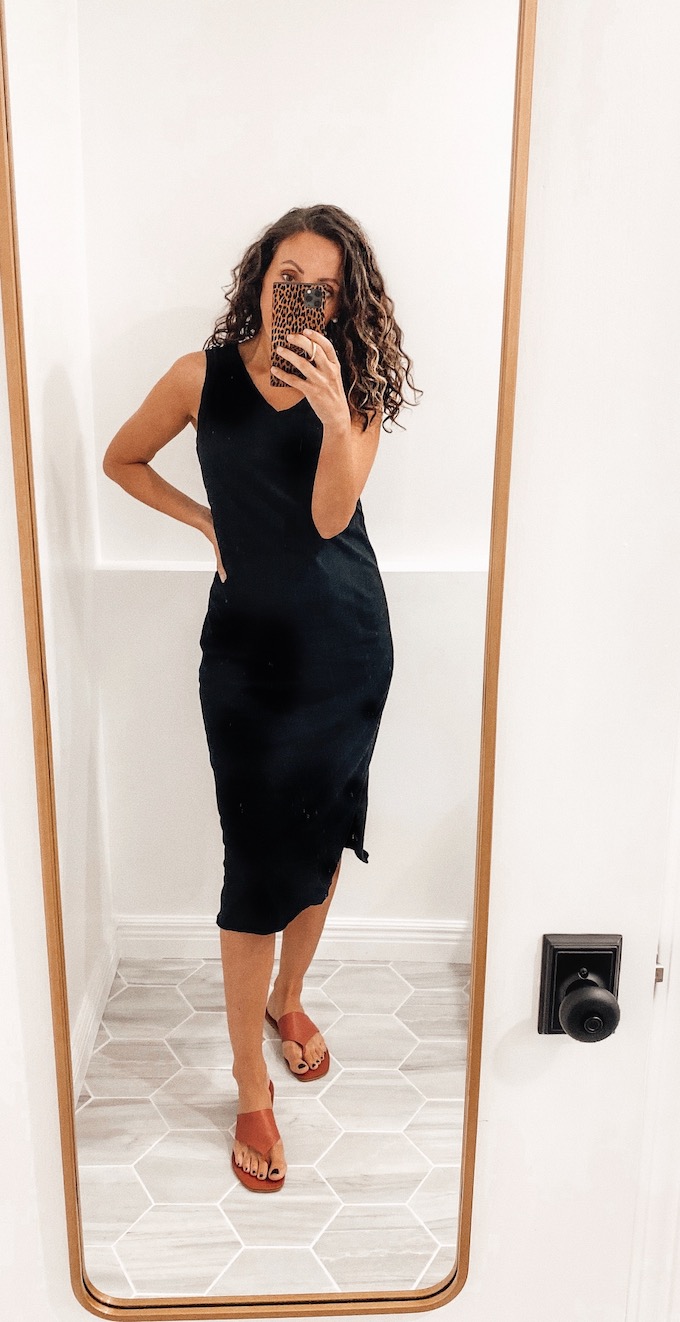 Cotton shirt dress in XS. | Soft leather thong sandal c/o Everlane (I sized up but didn't need to..they're TTS)
This cotton dress is from last year but it is back in skinny stripe and navy. I'm wearing size 0 and it fits me tts. This is also one of those dresses I'll have in my closet for years. Or as long as it fits me.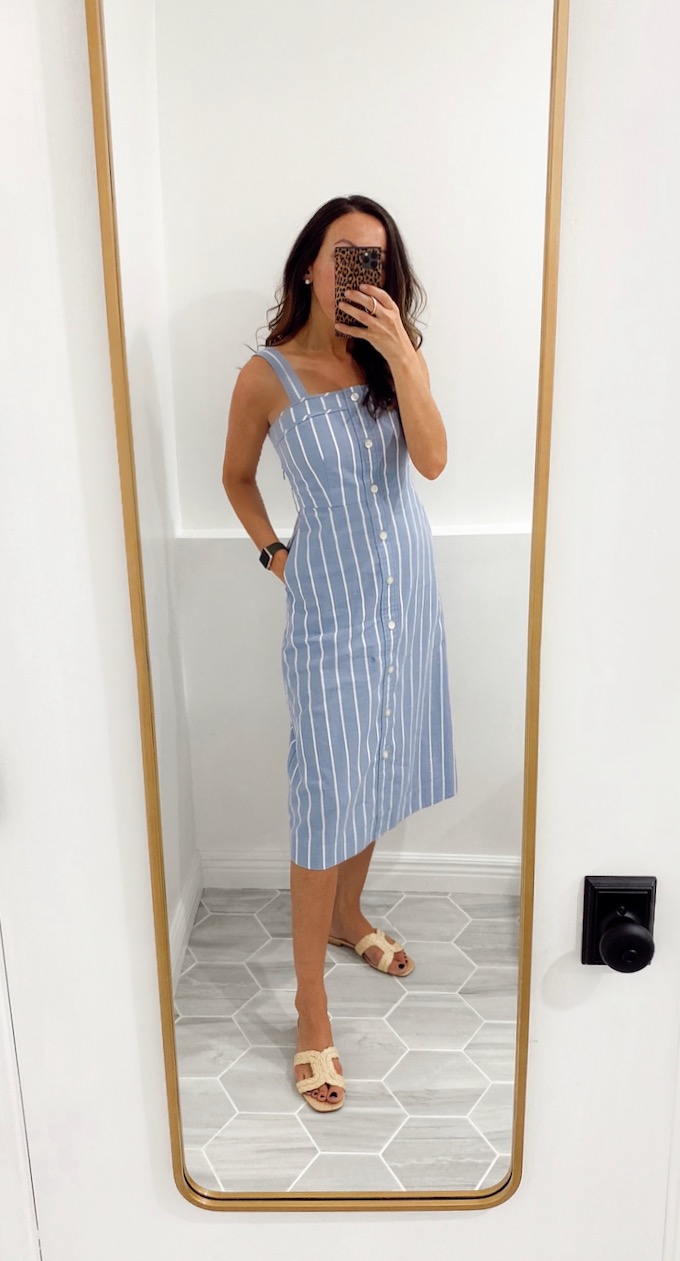 Same style dress | Slides tts
The good 'ol stripe tee. This one is from J.Crew and it's a few years old but I'll link two current options below this picture. I've talked about the shorts in previous posts, like this one. I sized up.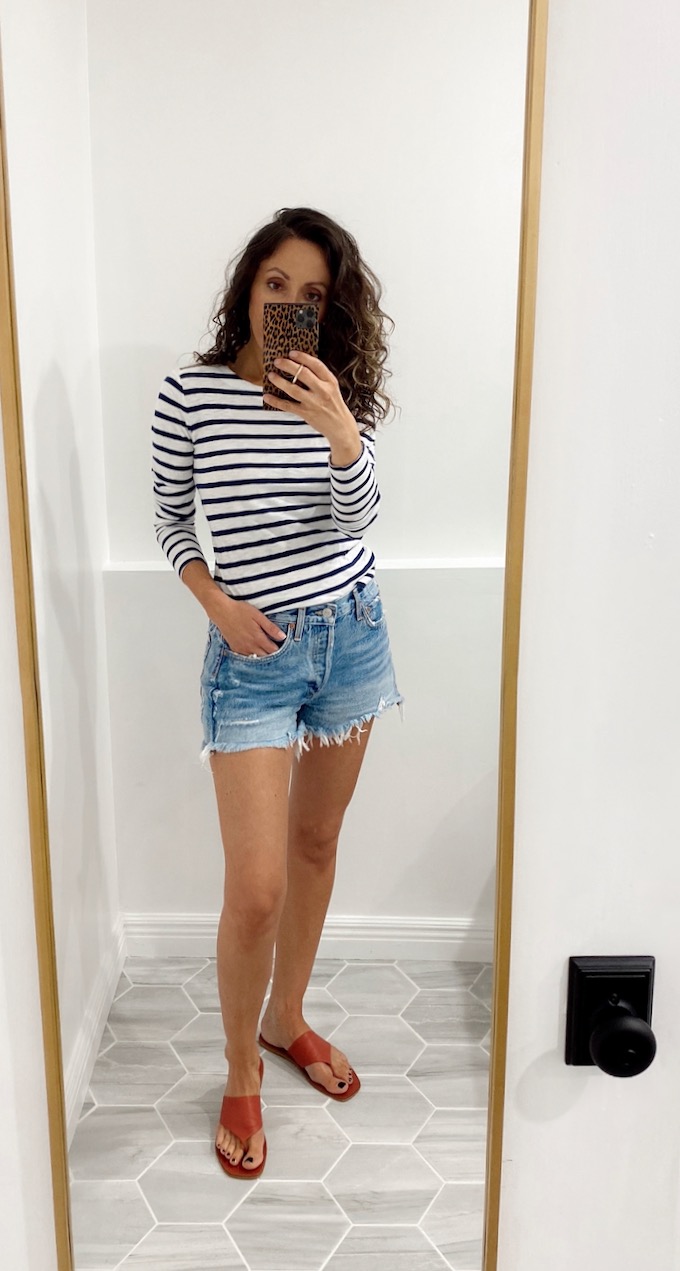 AGolde shorts, also here from Shopbop – similar for less here and here | Leather Thong Sandals avail in two more colors c/o Everlane | Stripe shirt old – current versions here and here, Short sleeve option only $8
This pretty dress again. It's so light…and cute too… I've been wearing it quite a bit. It is not lined fyi. I also shared it in this post where you can see the full length (I'm 5'6″ for reference).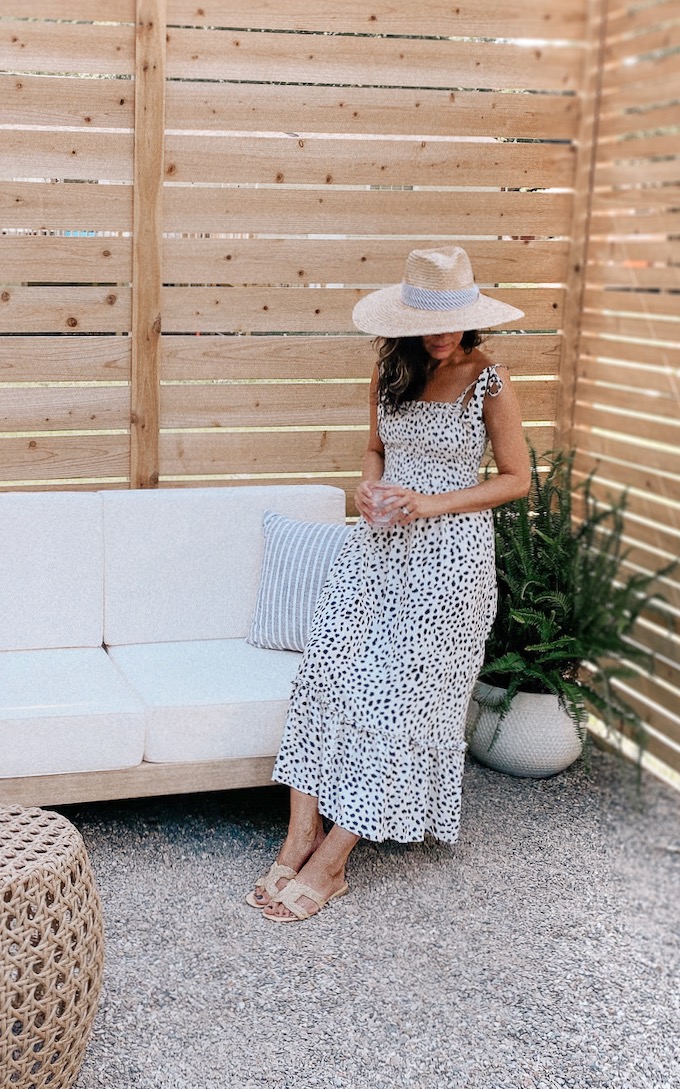 Dress in size small | Raffia Slides tts
This week I'll be sharing a mini try-on…just cute summer dresses I purchased under $25.
As always, thank you for reading!