I've enjoyed getting dressed almost every day…which is also really good for my mental well being, especially in 2020 haha. Some days I just want to be extra comfortable though but still look somewhat put together. That's when I reach for "stretchy pants", as I call them, except they're not quite that. They're just extremely comfortable wide leg pants. They come in black as well. I remembered (which I'm glad I did) that I have a very similar pair from a few years ago which I need to add to the rotation.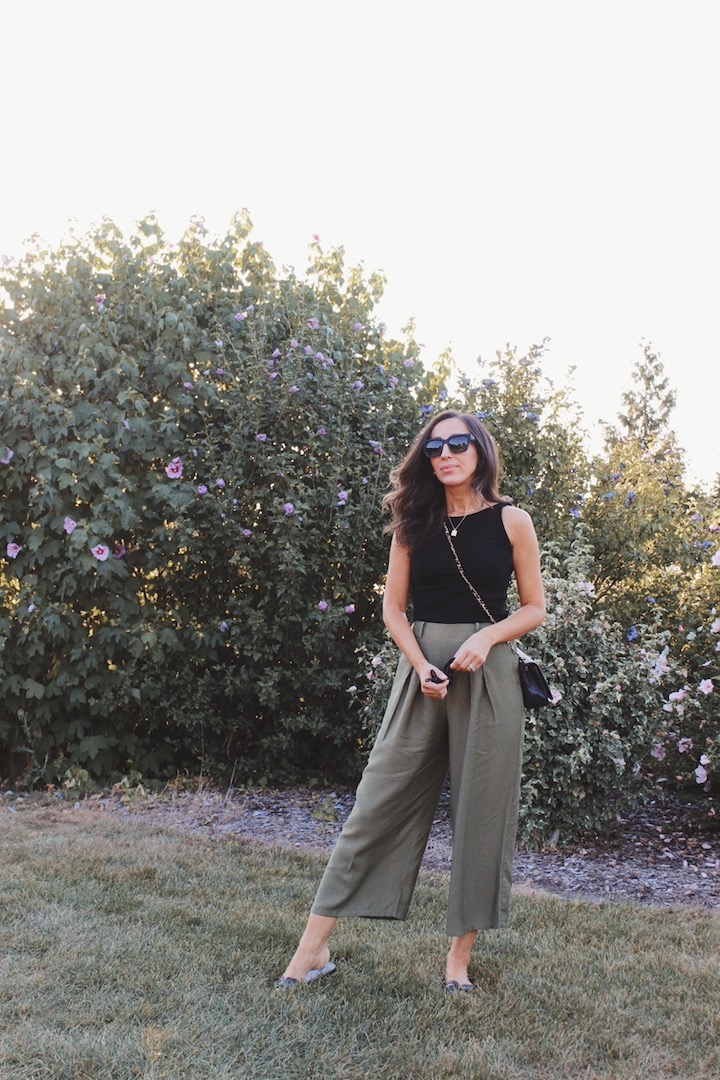 The pants are nice and light weight and will transition nicely into Fall as well. I'd add a denim jacket and a cute pair of flats or mules for a late summer/early Fall look.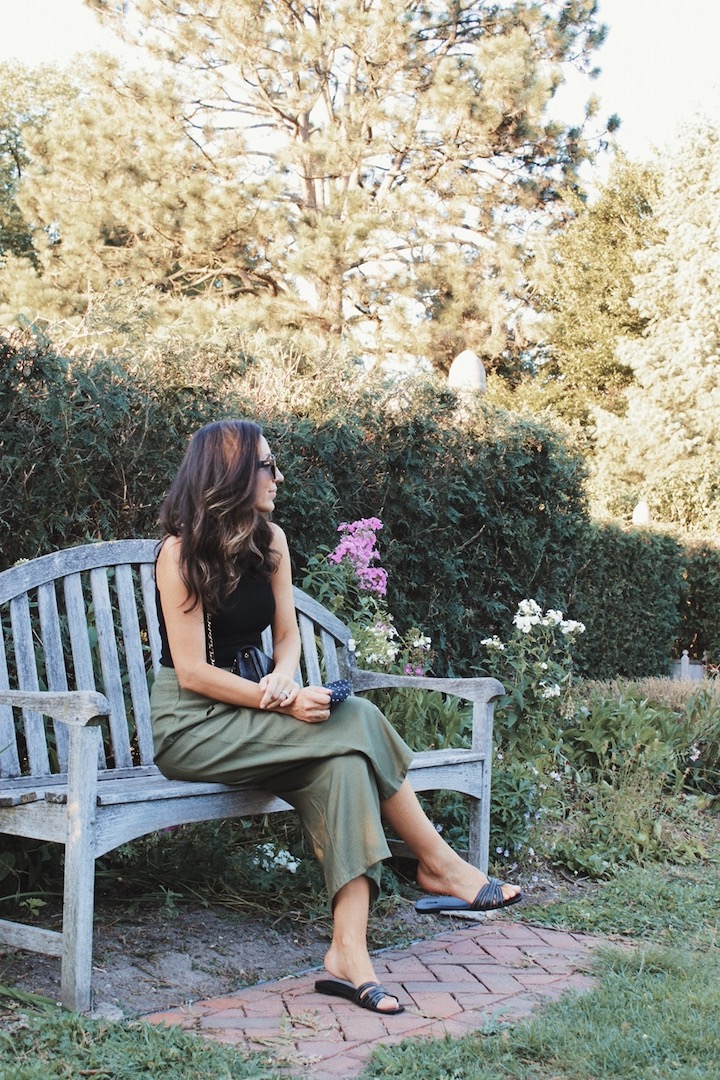 This botanical garden is one of my favorite places to visit, especially in the evening. It's a large garden and 90% off the time there is no one there.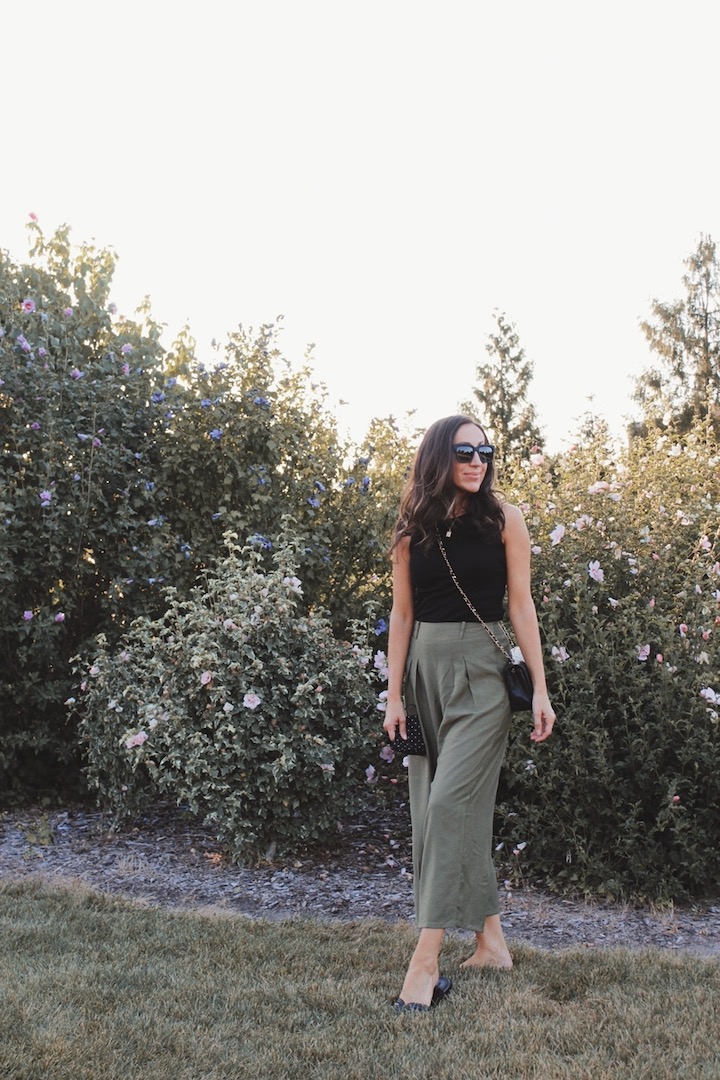 Pants come with a belt, as seen in the pic below, and I have a love/hate relationship with it. I feel like it should have a few more loops so it stays better put (it droops down). But other than that, the pants are amazingly comfortable. Effortless and comfy is always a good combo!
Pants in XS – available also in black | Top (old) similar style here (I have it and love it) | Slides (old from Mango) – great option under $20 | Sunglasses | Bar Necklace (my daily go-to), pendant necklace (comes as set of 2)