If you have been waiting for NSale public access…it's finally here!
I shared all my favorites last week in this post. Below are a few more pieces that caught my eye…which look a lot like what I already have in my wardrobe. Nothing too trendy, just some great wardrobe basics.
My first order included just a pair of joggers (these in xs, which are nice but not must-haves) and my favorite/holy grail eyelash serum (I ran out a while back and have been waiting for this sale as the deal is pretty great). Browsed again and notice this henley back in stock so ordered that and this bra. And that's it for me! I already have a Kiehl's body lotion backup so didn't need another bottle right now (it is the best body lotion for dry skin).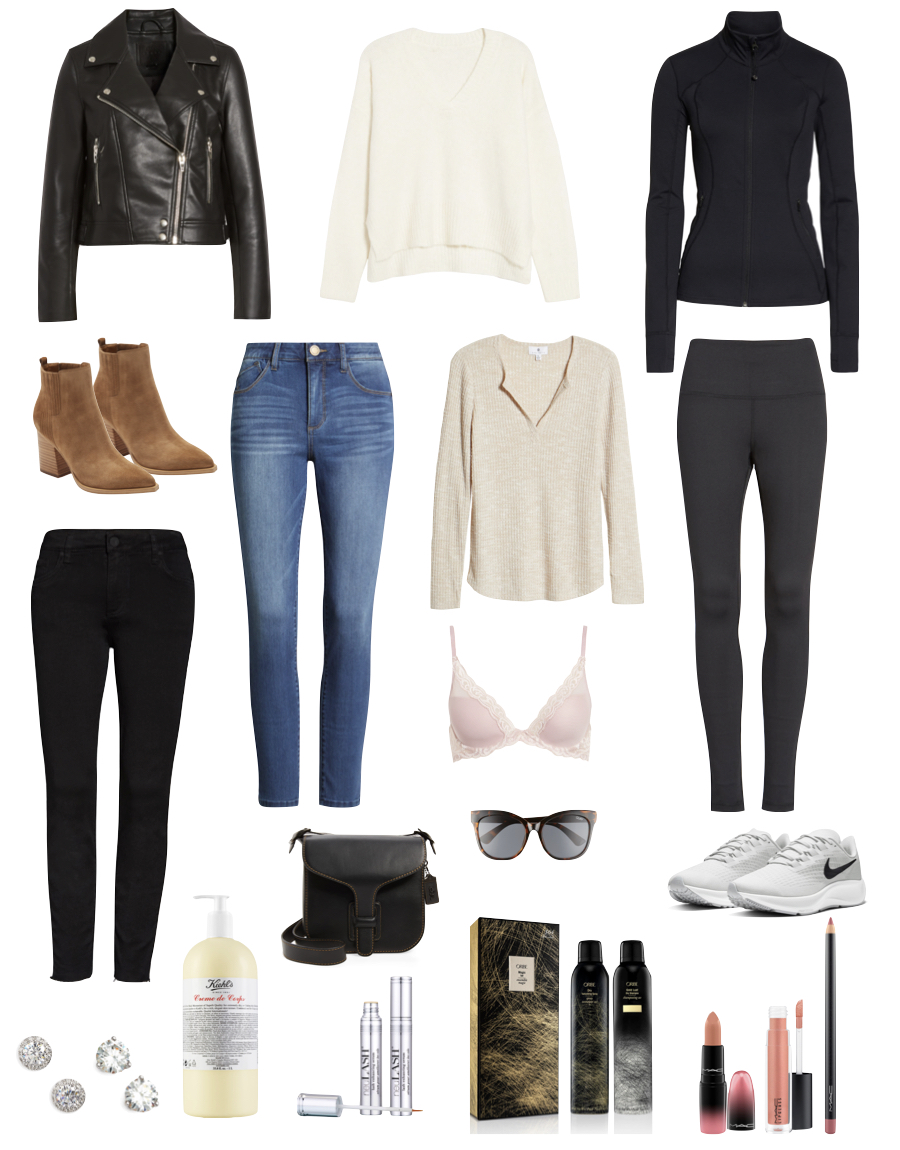 Moto Jacket | V-Neck Sweater | Zip-up Jacket | Booties | Blue Jeans | Henley | Bra | Leggings | Black Jeans | Courier leather bag | Sunglasses | Nike Sneakers | Stud Earrings | 2ct Cubic Zirconia Earrings | Kiehl's Body Lotion | Eyelash Serum | Oribe Set | MAC lip set
Have you purchased anything from the NSale?