Another wear now, wear later collage and this one is also all neutrals (this is the previous one). I'm loving neutrals (who doesn't, right?!) as well as all the pretty pieces below. I've included some items I already own and would recommend (and a couple I recently ordered).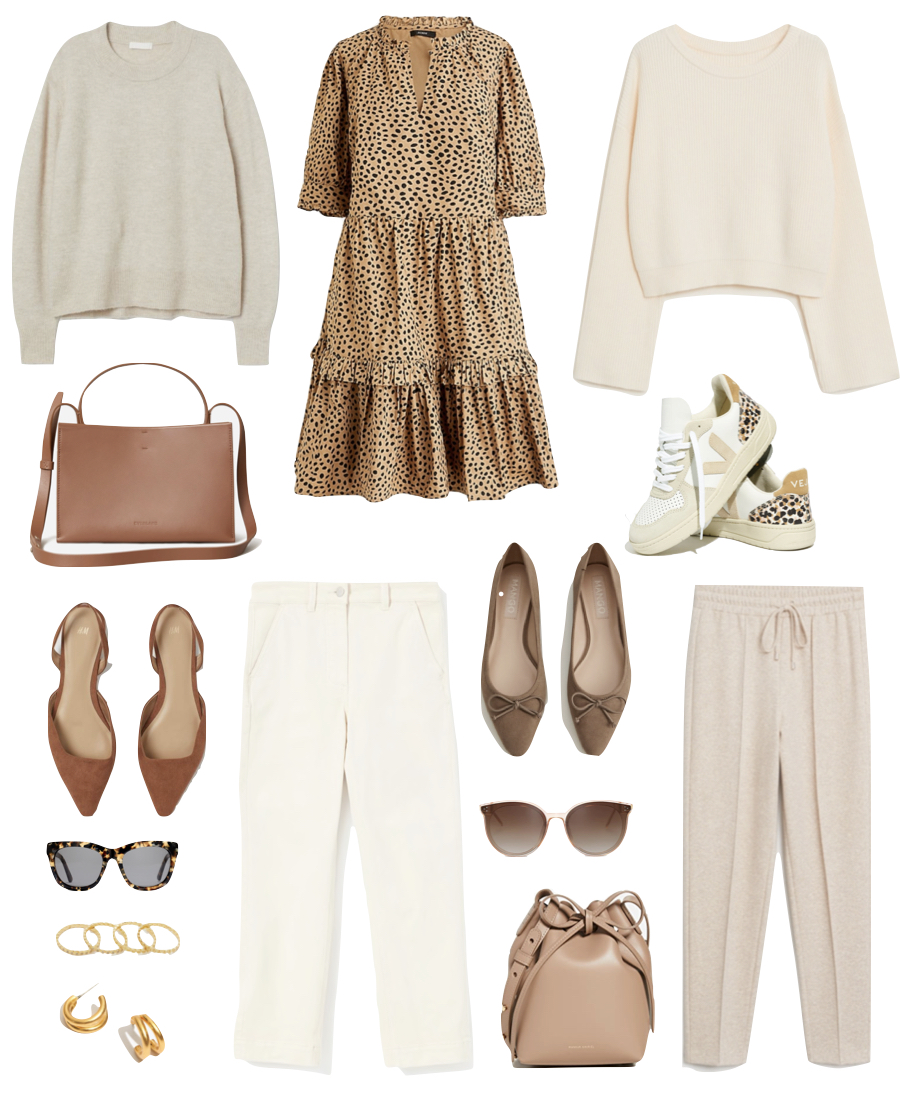 Fine Knit Sweater (only $20) | Cognac Bag | Leopard Dot Print Dress | Ribbed Knit Sweater | Veja Sneakers (in love with this color combo. Madewell exclusive) | Slingback Flats – only $18 | Sunglasses (have and love) | Ring Set (also have and love) | Earruings Straight Leg Pants (have and love) | Ballerina Flats | Sunglasses (only $13) | Bucket bag (obsessed with this color and size. I have the next size up, which I've had for 6+ years – as seen in this post from 2014 Had to find an older post : ) | Flecked Cotton Pants (fancy joggers?)
I ordered a few things from Mango the other night (it's always dangerous to shop at night lol). I ordered this ribbed knit sweater (as seen above), these cotton pants (which look like fancy joggers to me, so we'll see), this dress in the darker color (perfect to transition into Autumn. They didn't have my size, which is size 4 in Mango dresses, so I sized down…hoping it fits). I had this dress in my cart but changed my mind last minute (UPDATE: apparently I did order it as it arrived lol. It's super cute on but haven't decided if I'm keeping it or not). I'll share the items once I receive them, along with my thoughts on each piece (shipping and returns are free).
I love jewelry from Gorjana and have accumulated quite a few pieces over the years. The rings above might have been my last purchase…I think! (You can get $20 off your first order of $60+ with this referral link).
Wishing you a great Friday!