Rounding up a few outfits I recently wore.
I've said this so many times before, but my favorite outfits end up being ones that did not involve a lot of thought. Grab and go outfits is what I call them, which was the case with the outfit below. Will be repeating it again soon because I loved it.
My button down is from two years ago but there are some great options I'm linking below. Classic button downs never go out of style. You might already have similar pieces in your closet.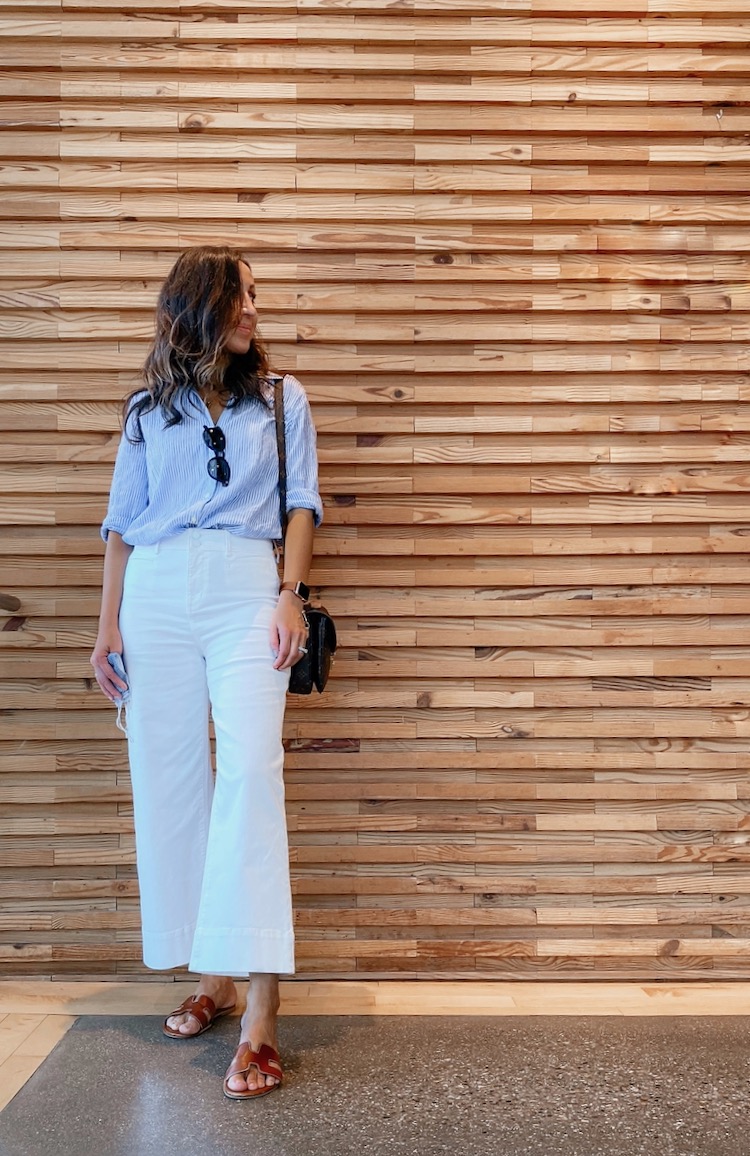 Masks are required pretty much everywhere these days so I have accumulated a few. Will link my favorites below this picture.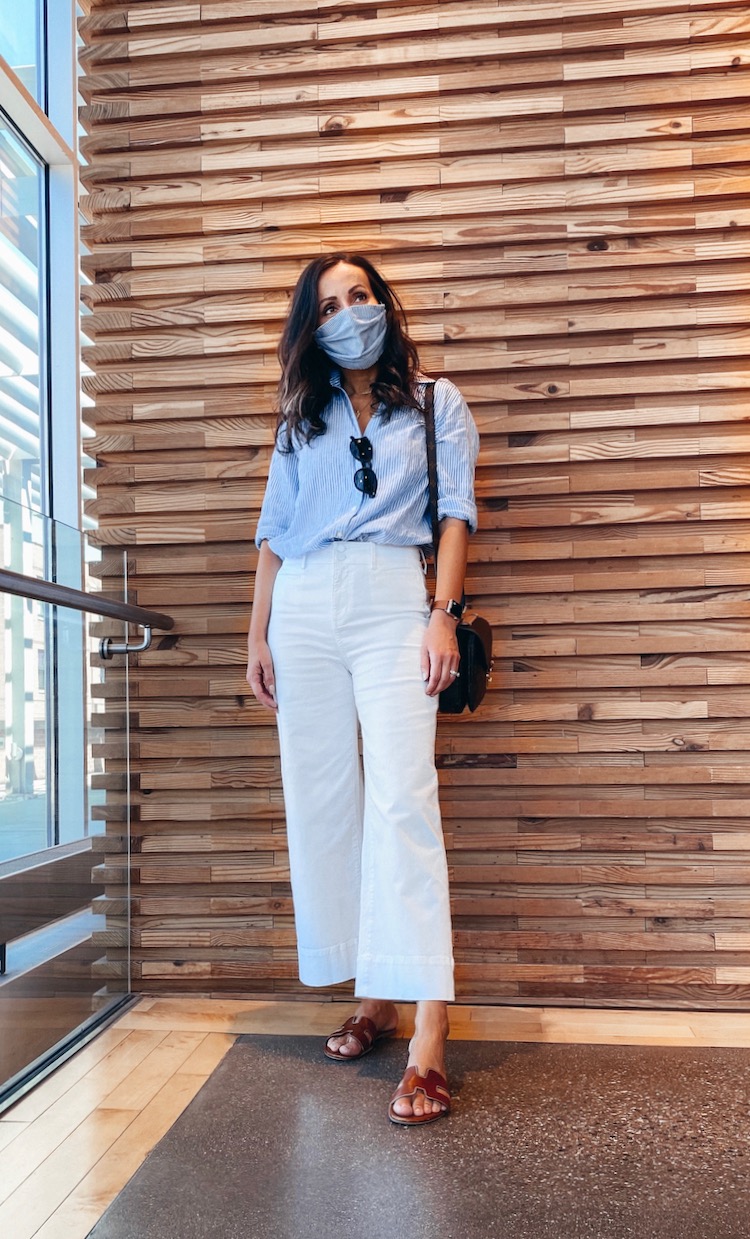 Button down options: here, here – I have this one in 2 colors. Nice, thin cotton) and here | Wide Leg jeans – similar styles starting at $19 – here, here, here and here | Slides – similar styles here and here | Sunglasses
Another combo I love! This tank has been in heavy rotation. Impressed with the quality.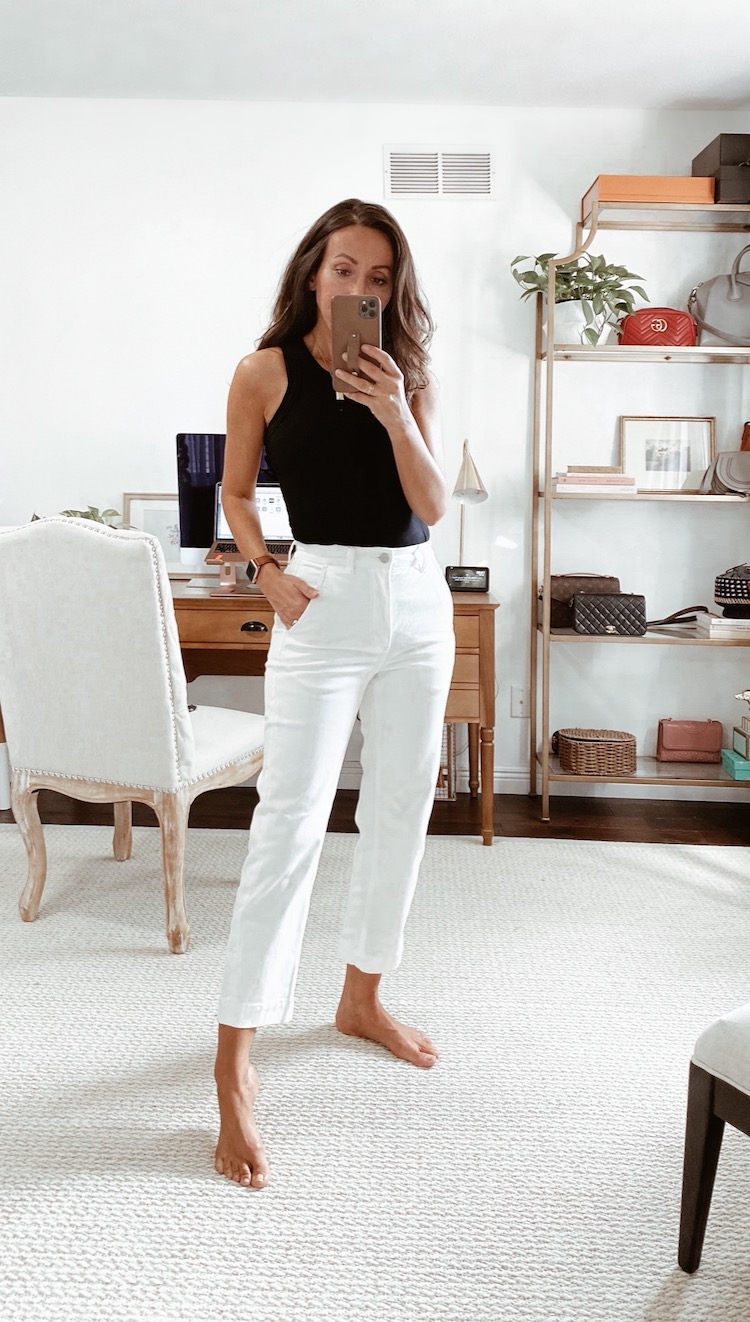 Everlane straight leg pants tts | Ribbed Tank in size Small |
One of Zoey's favorite chairs. Another one she loves is in the living room, this one (we have it in feather gray and love it). Not sure what it is with her and chairs. She spent a good portion today (Tuesday) napping on it. Otherwise she wants to sit on my lap when I'm at my desk, which is not comfortable for either one of us…so I'm happy when she voluntarily goes to it.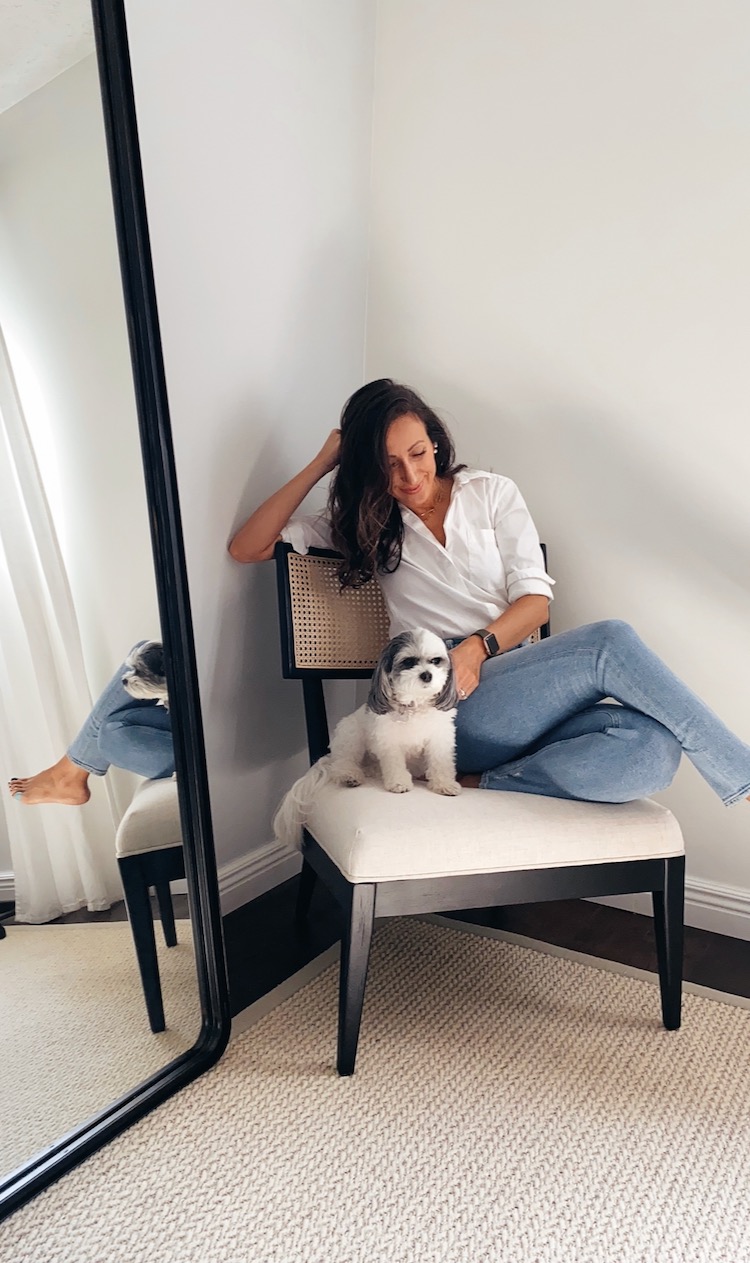 AGolde Jeans tts | Shirt (super old) – almost identical styles here and here
As soon as we hit the month of August my husband kept saying Fall is here. And oddly enough we have had quite a few cool days in August. It was in the mid 50's when I wore the outfit below…it warmed up to mid 60's that day. Temps have been up and down this month…and while Fall is my favorite season, I'm not ready for it just yet. This sweater is an oldie but goodie that is still available. It's nicer in person than on the pic below, trust me!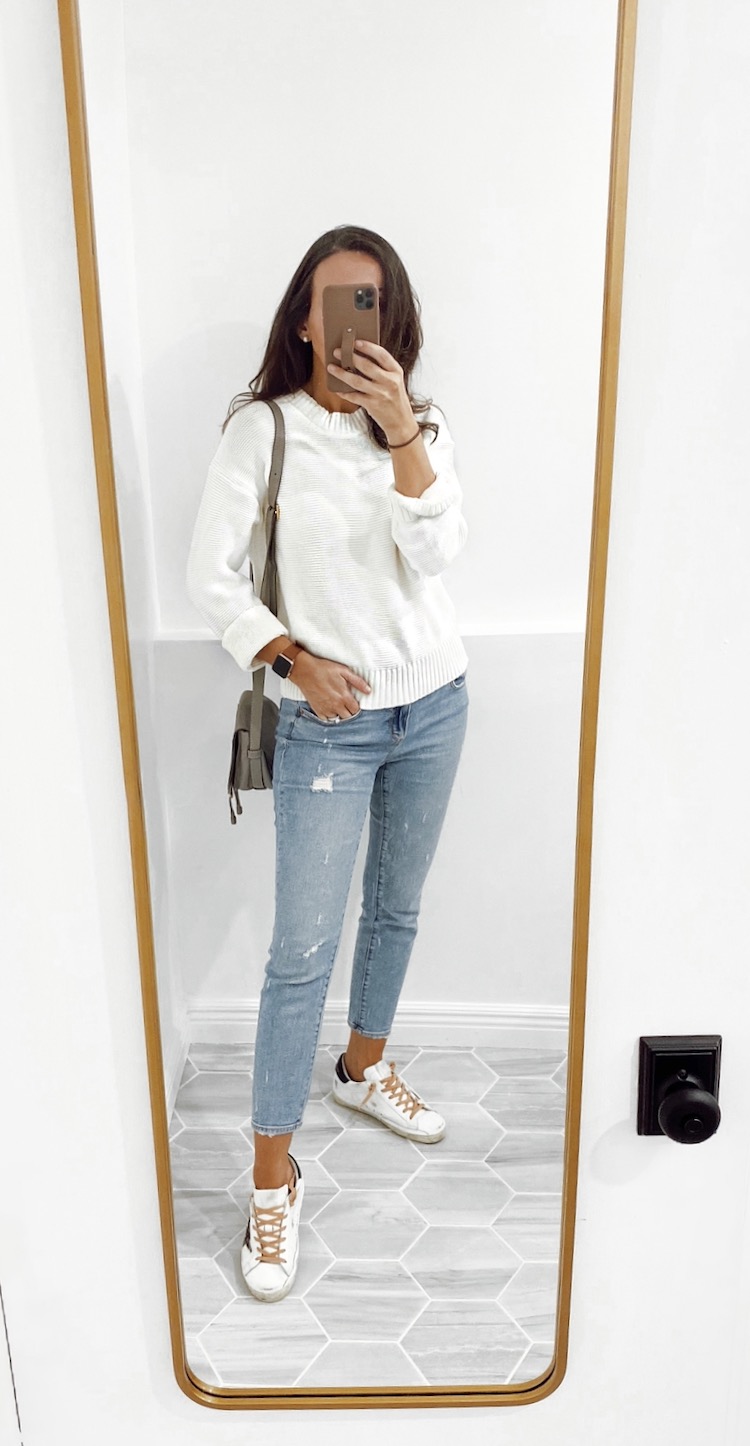 Sweater in XS | Jeans (old) – great alternatives here on major sale, | Golden Goose (exact sold out) – fab options here and here
And on a different note…if you don't follow me on Instagram then you might have not seen that my favorite coatigan has been restocked. It's the one below which you might remember me wearing a lot last year. It's 25% off right now and already sold out in a couple of sizes. It's an oversized fit but I sized down and like it better on me that way.
Thank you for stopping by!