Hope everyone had a lovely weekend!
While everyone else might be excited that summer is over…I'm not! Even though fall is my favorite season. I'm just not ready to give up warm, sunny days. But, I'll have to prepare myself mentally and starting being on board with it (like I have a choice hah). I am, however, looking forward to visiting the apple orchard for some Honey Crisp apples (my all time favorite), some cider and donuts!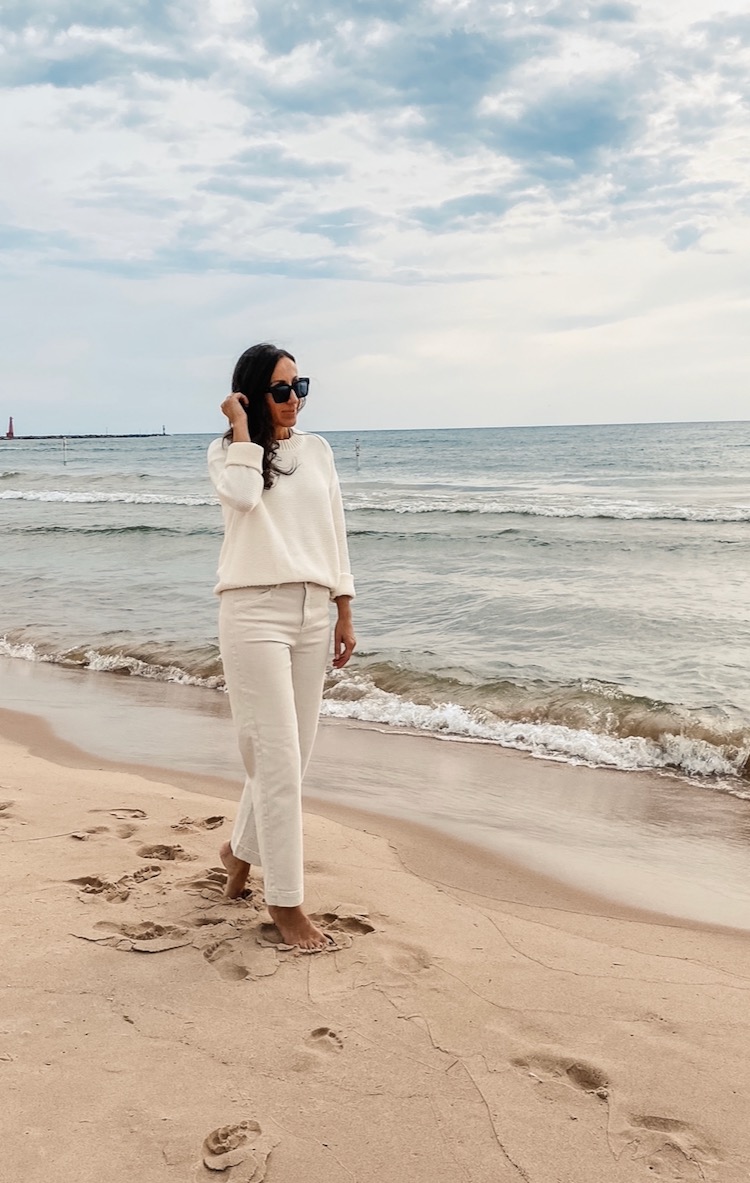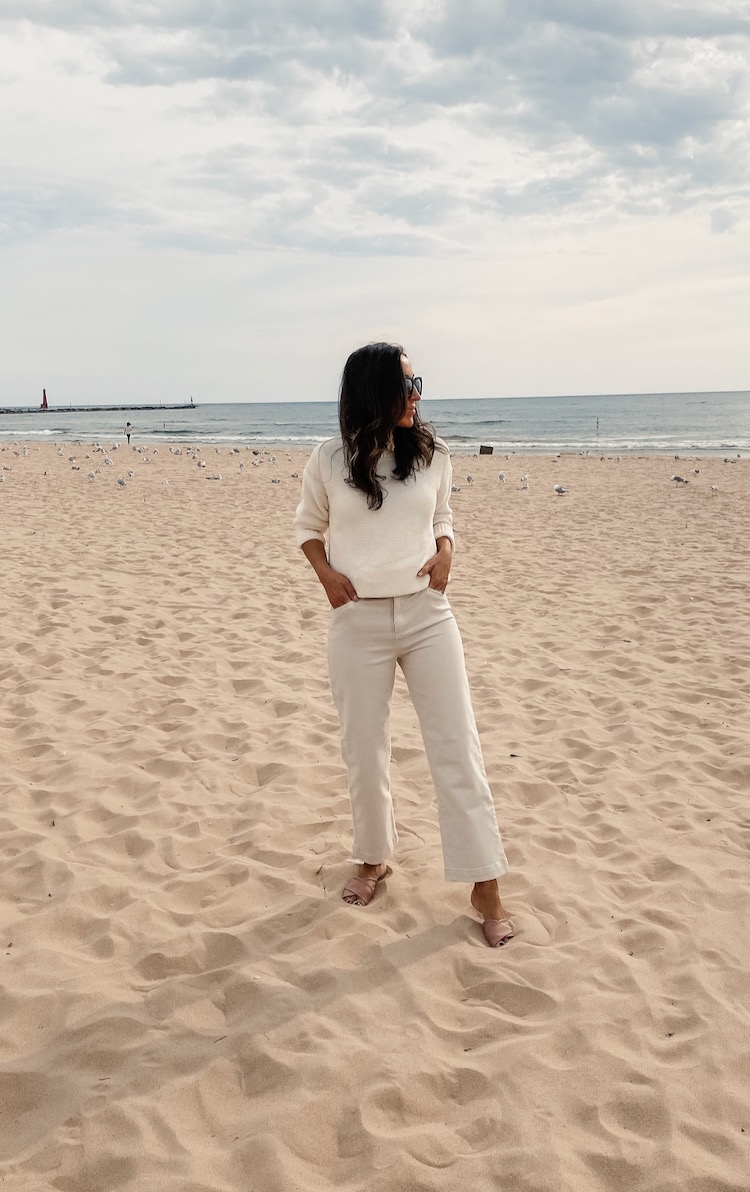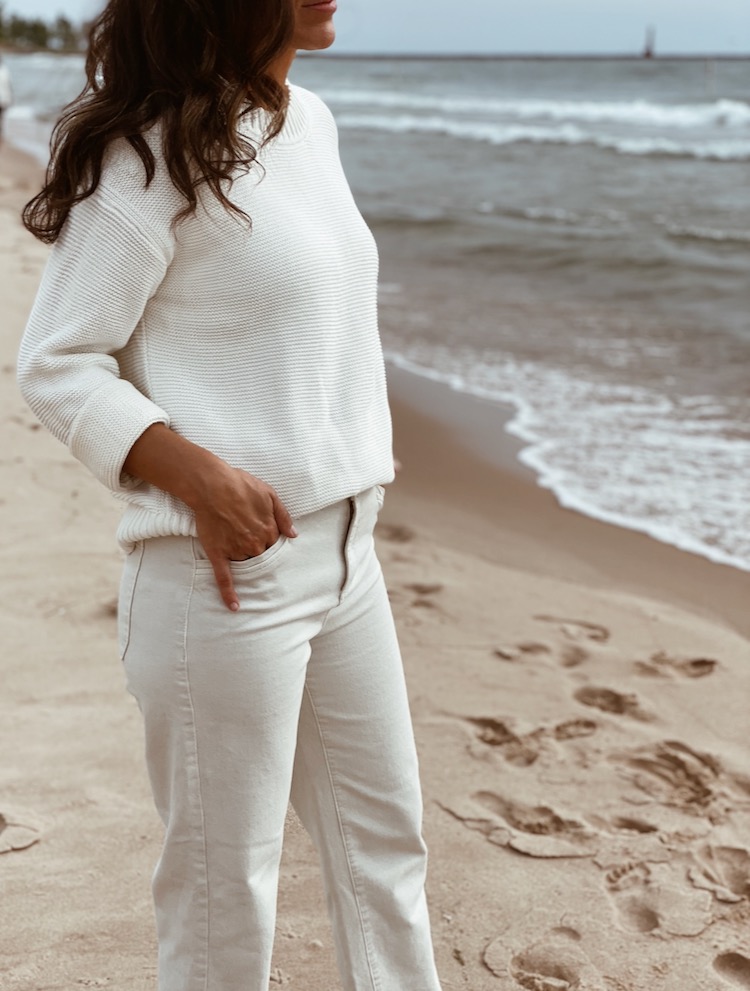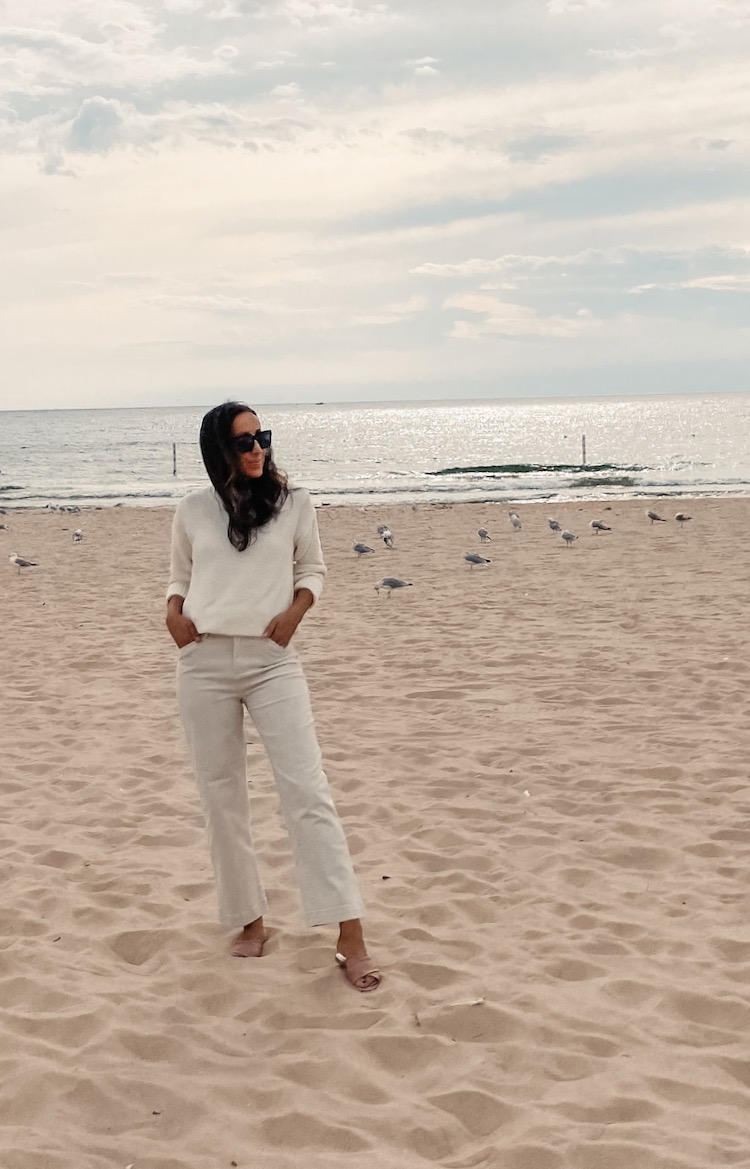 Everlane Sweater (no longer avail) – similar style (gets amazing reviews) | Off white Bottoms (Ann Taylor no longer avail) – great options here, here, here | Everlane leather slides | Sunglasses
This Everlane dress sold out fairly quickly but this one is pretty similar. But one of my favorite affordable dresses in a great alternative I'd recommend – this one! I have it in white with black polka dots (as seen in this post) but it comes in more colors.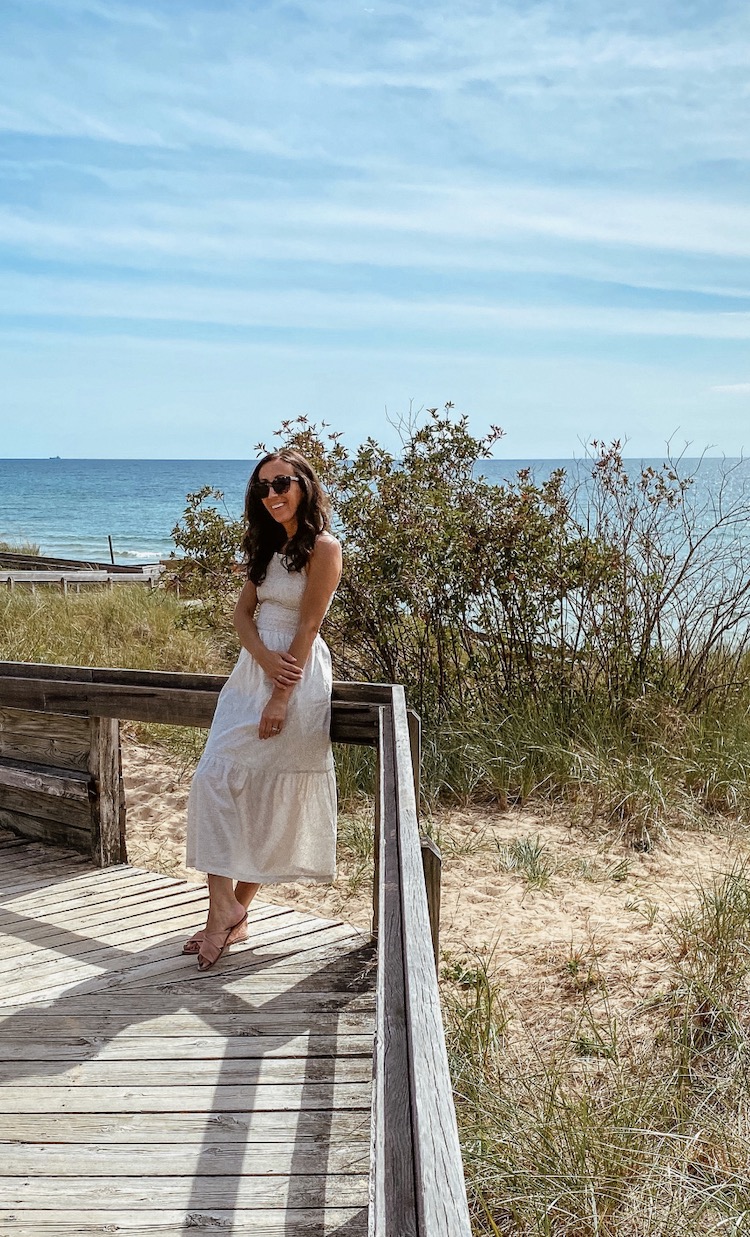 Need to make one more trip to Lake Michigan before it gets cold…just to walk down the beach and soak up some sun…while fully dressed lol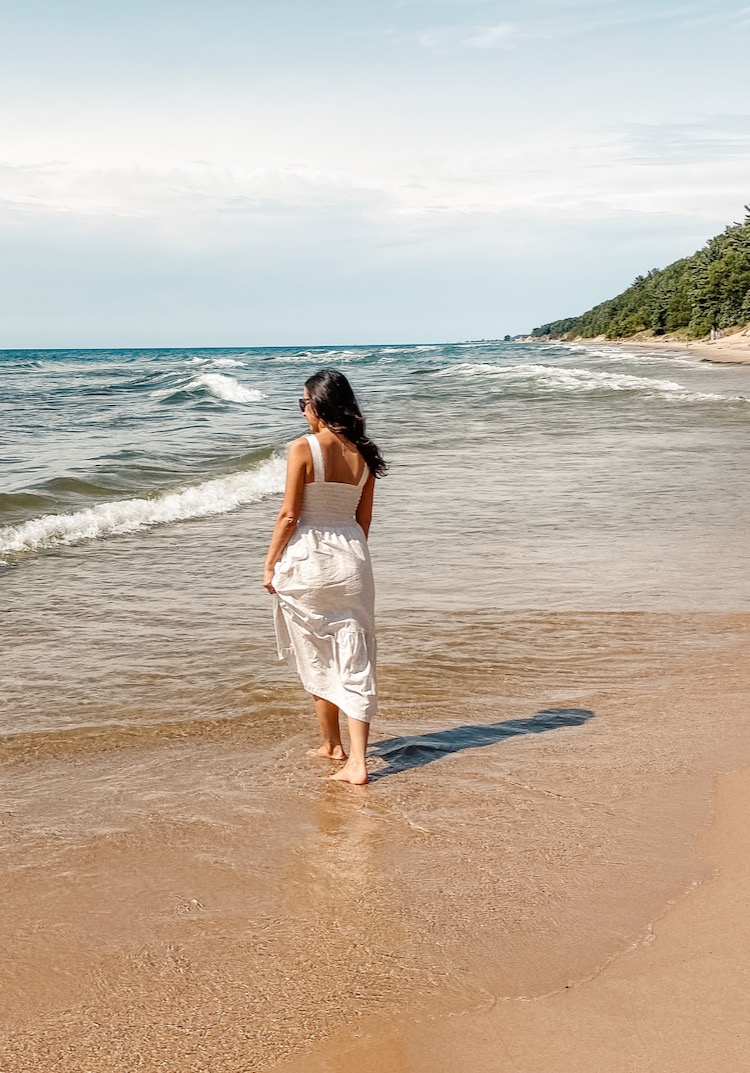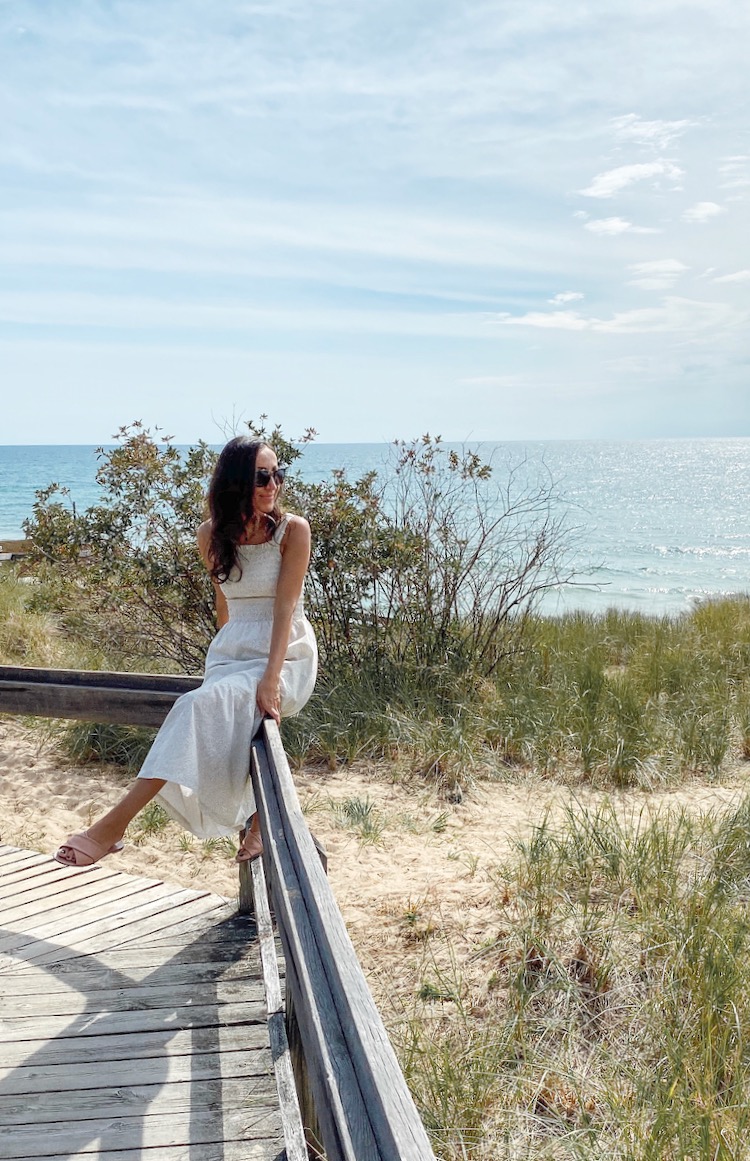 Some great dress that caught my eye..
Have a great day!