J.Crew is running a great promo – 40% off your purchase (exclusions apply). Everything below is part of the sale (extra perk for cardmembers….take additional 20% off with code CARDLOVE).
LOVE the classic cable knit sweater. I decided to order it in size small for a relaxed fit. I love roomier sweaters during cold months.
The other day I ordered the wool coat below after 'wanting' it for a couple of years (I ordered black). It is NOT lined FYI and since it is wool, it's not going to be soft..it's a tad stretchy. When I've tried it on in the past it didn't bother me at all. I love the style and it's a great Autumn coat (Spring too). If you live in the South it can probably double as Winter coat (UPDATE: I received it and absolutely love it!!!).
I was excited to see the black dress available in Tall (I'm not that tall, 5'6, but I prefer length on my skirts/dresses). I ordered XS tall. Those lace up booties below would look so amazing with the dress! And all the tops (except striped top) – sweater, cardigan and coat, would look amazing over the dress! (the dress runs big. You can size down. I didn't as I didn't want to lose on the length. It looks really cute belted too).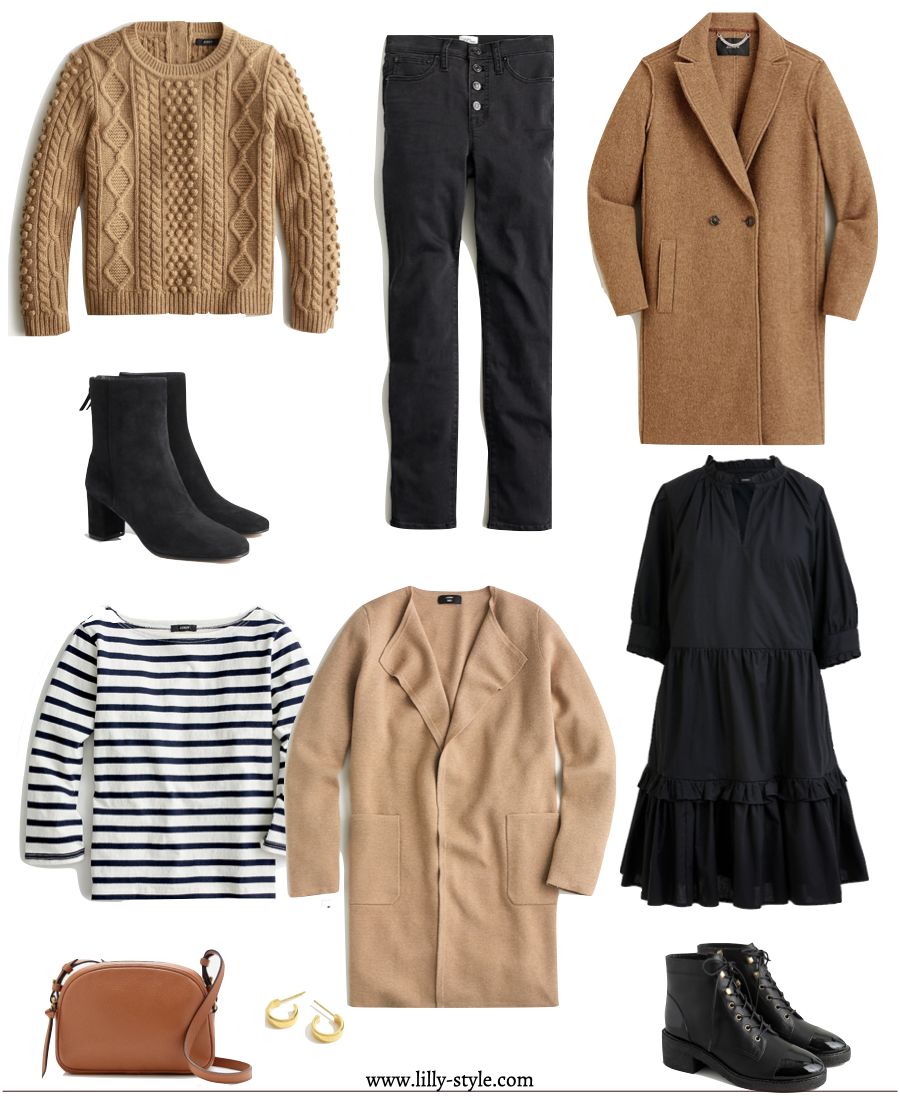 Cable knit sweater | Black booties (love the mid heel) | Black Jeans | Light wool coat | Classic stripe top | Leather Crossbody bag | Earrings | Cardigan (comes in more colors) | Black Dress | Lace-up Boots
Which piece is your favorite?