Rounding up come recent outfits. As always, everything is linked below each picture.
Before I move on, Shopbop is having '5 days of Shopbop' which means every day for five days they're having different sales. Today's deals in on 'Party-at-home pieces' which are 25% off. You can sort by category and price. A lot of beautiful accessories. I'm loving these earrings (which are in my cart. Nice little details to classic pearl earrings, which is pretty much what I wear most of the time). Also loving this necklace and this layered necklace set, this leopard print skirt, which would look amazing with these boots. These velvet scrunchies are adorable.
Outfits below is from a few days ago. I talked about this light wool coat (which comes in more colors) in previous posts. It's unlined and not a winter coat. Maybe for Florida 😉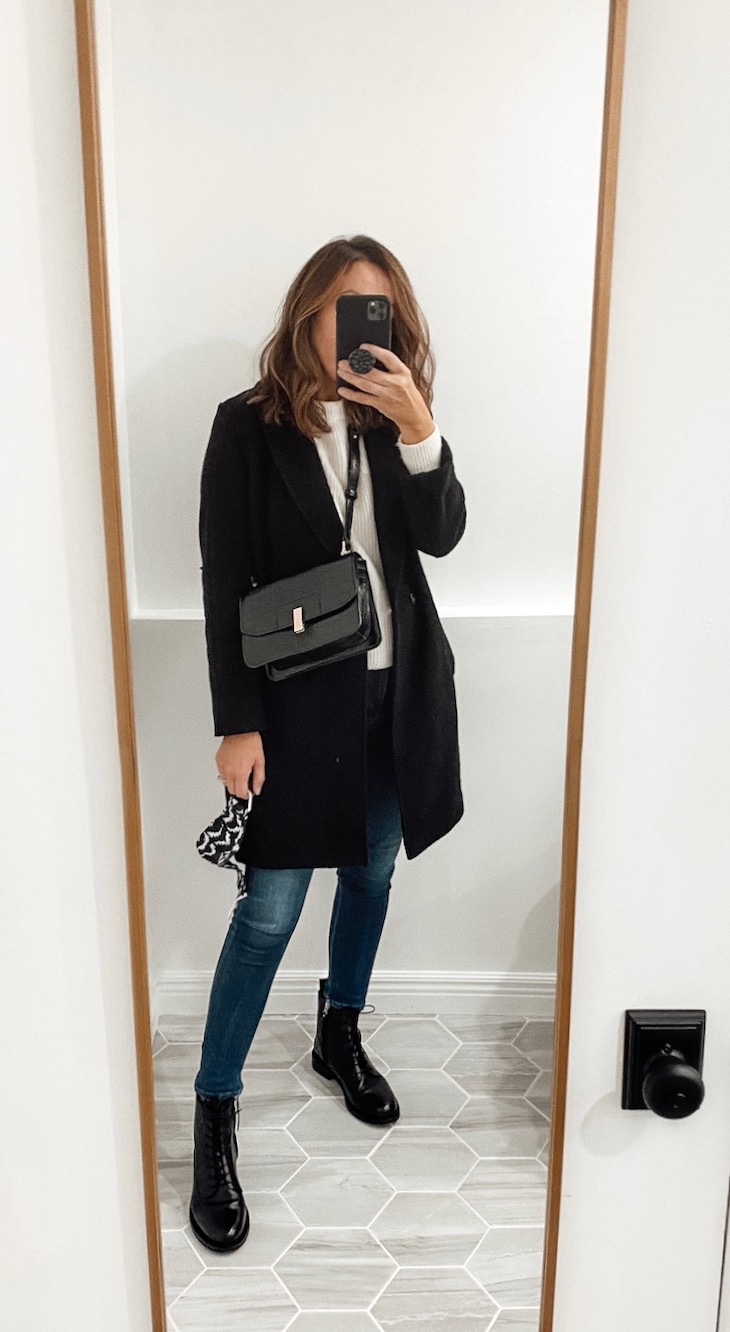 Coat in size 0 | Skinny Jeans tts – similar for less | Sweater (old) – very similar style, another great option for $20 | Boots (I sized up) | Croc Bag
I shared the next two outfits below on my IG reels.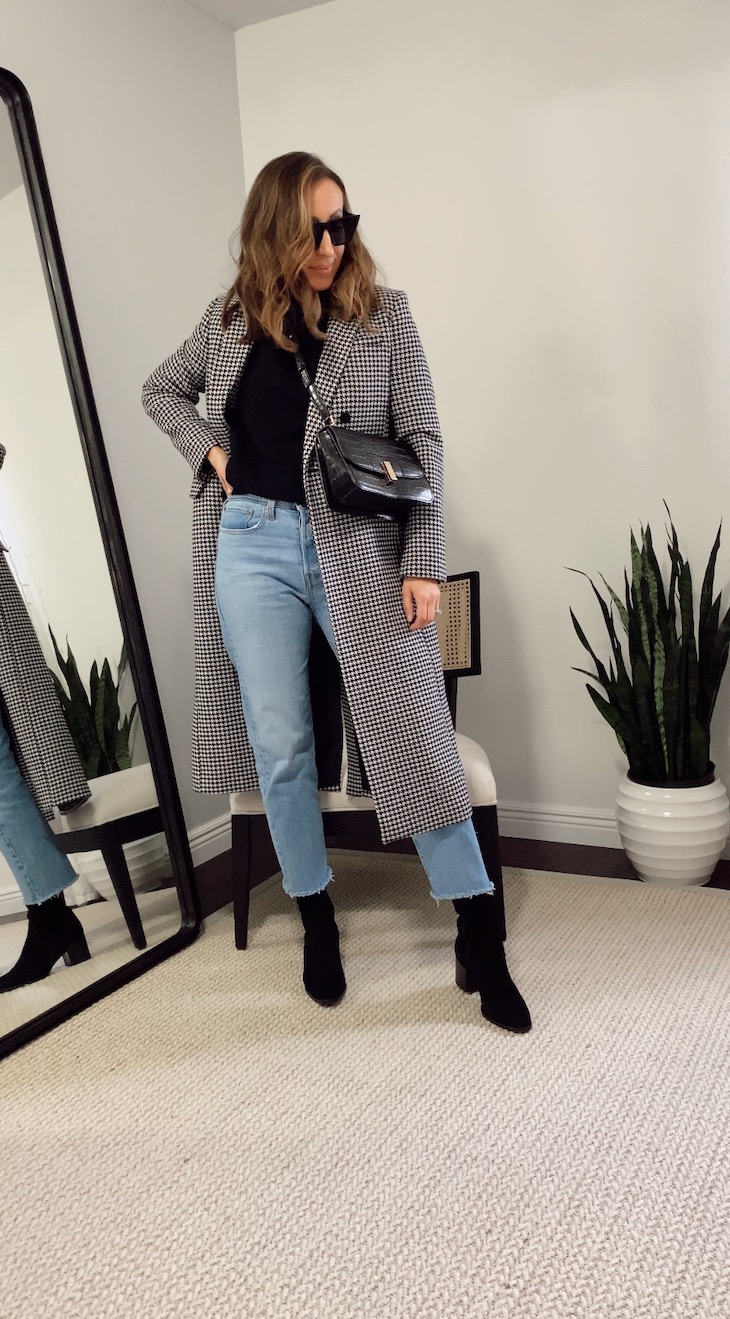 Coat (Banana Republic '19) – similar here, another great option | Levi's Straight leg Jeans | Slightly oversized turtleneck sweater in XS (wish I got small) | Aquatalia booties (last year) – similar styles here and here | Croc Bag – budget friendly but looks $$ | Sunglasses (only $14)
Flat boots are more me this year…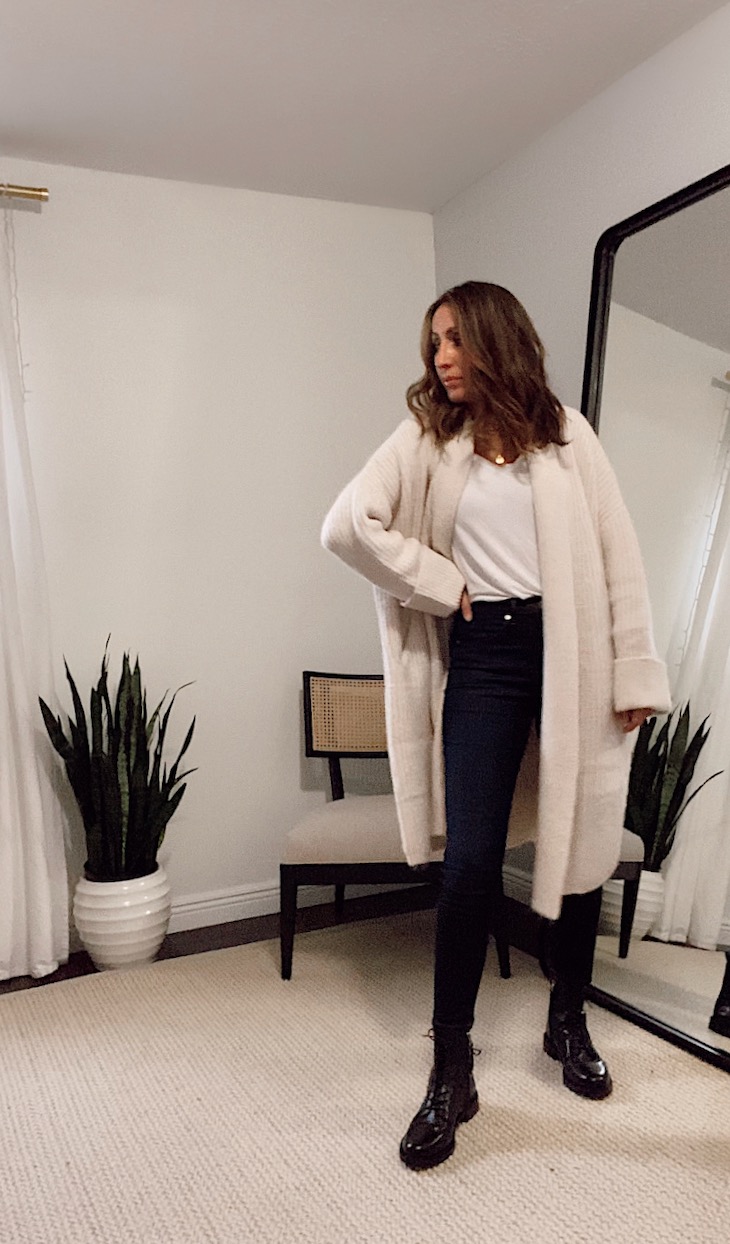 Oversized cardigan in Small (very heavy and warm) | Dark wash jeans tts | V-neck tee (thin but great for layering) | Lace up Boots (I sized up) |
I love cardigans…hence my weakness to resist a nice one, especially when it is affordable but looks more expensive than it is. Which is the case with this H&M one below. The buttons are perfect for this style. Like with most of H&M sweaters, this cardigan is a relaxed fit. I wouldn't necessarily say oversized but it is roomy (I'm wearing XS). You definitely can size down. I personally love slightly oversized sweaters (which 80% of mine are), especially during Autumn and Winter…they're just more cozy that way. As I mentioned earlier, most of H&M sweaters are oversized and in most cases you can size down. If it look like a relaxed/slighthly oversized fit on the model, that is a good indication that it's roomy. Just ad FYI in case you don't shop frequently at H&M….but you should..because they hands down have THE best selection of affordable sweaters.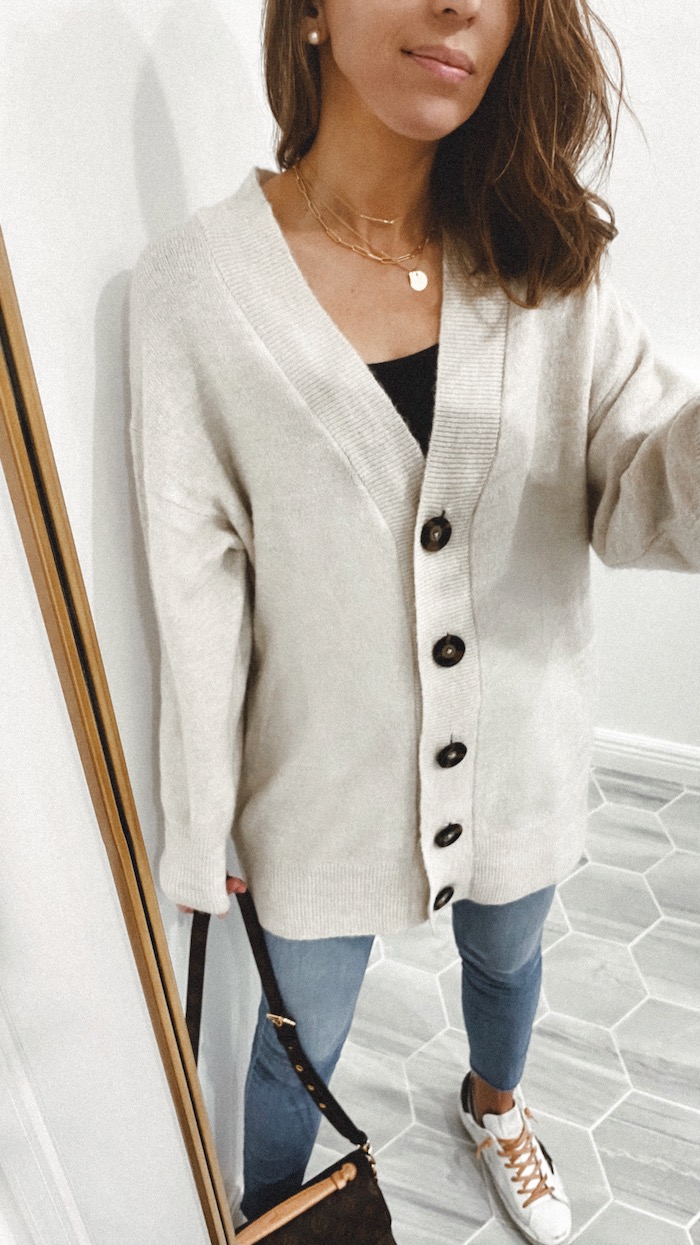 Cardigan in XS | Skinny Jeans tts – only $23 | Similar long sleeve tee – only $13 | Golden Goose (exact style no longer avail.) | Necklaces: bar necklace, paperclip link necklace, pendant (comes as set of 2)
I'm glad I took advantage of the spring-like weather that day as it is snowing today. It's not the pretty kind of snow though (my favorite is large snowflakes that fall very very slow. So beautiful). But I'm excited to start wearing my winter coats and boots.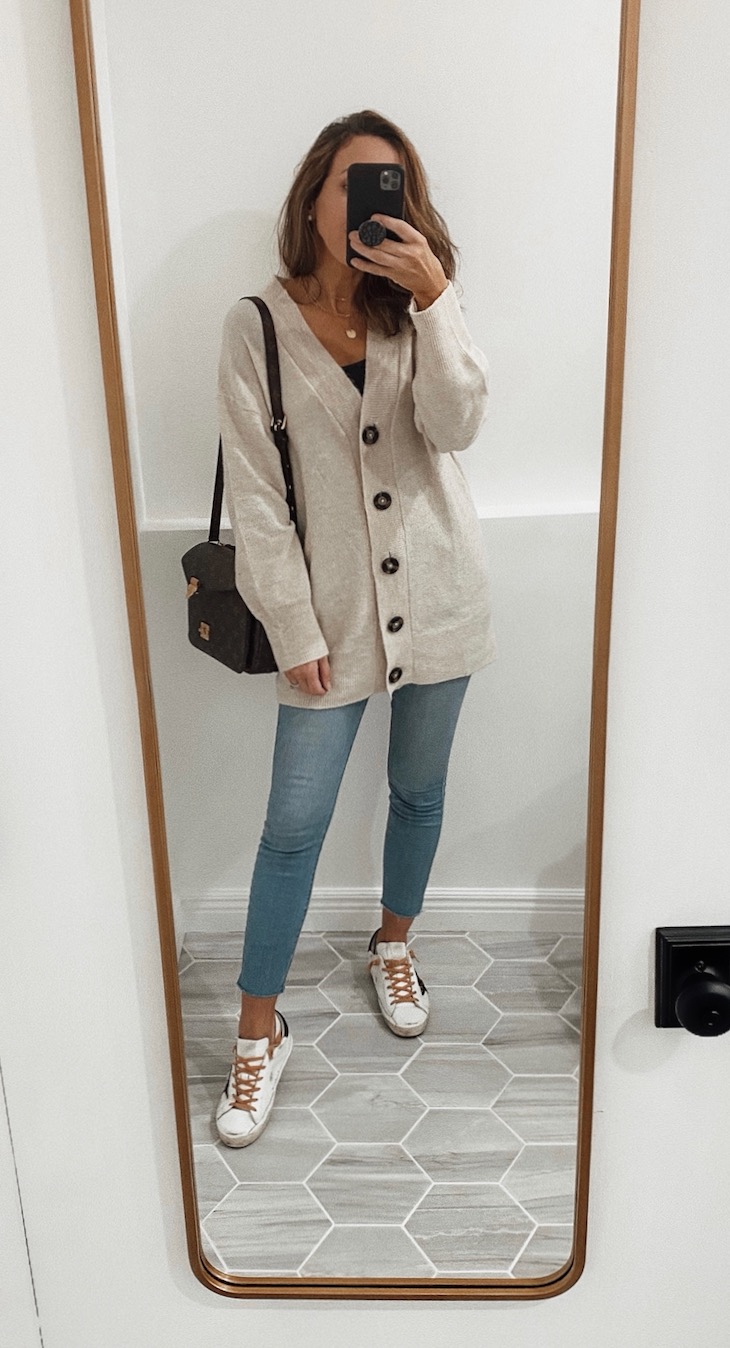 Thanks for stopping by!