While I've always loved looking at anything home related, the search for pretty yet affordable home pieces has increased over the past few months. Rounding up some of my latest finds, all under $40.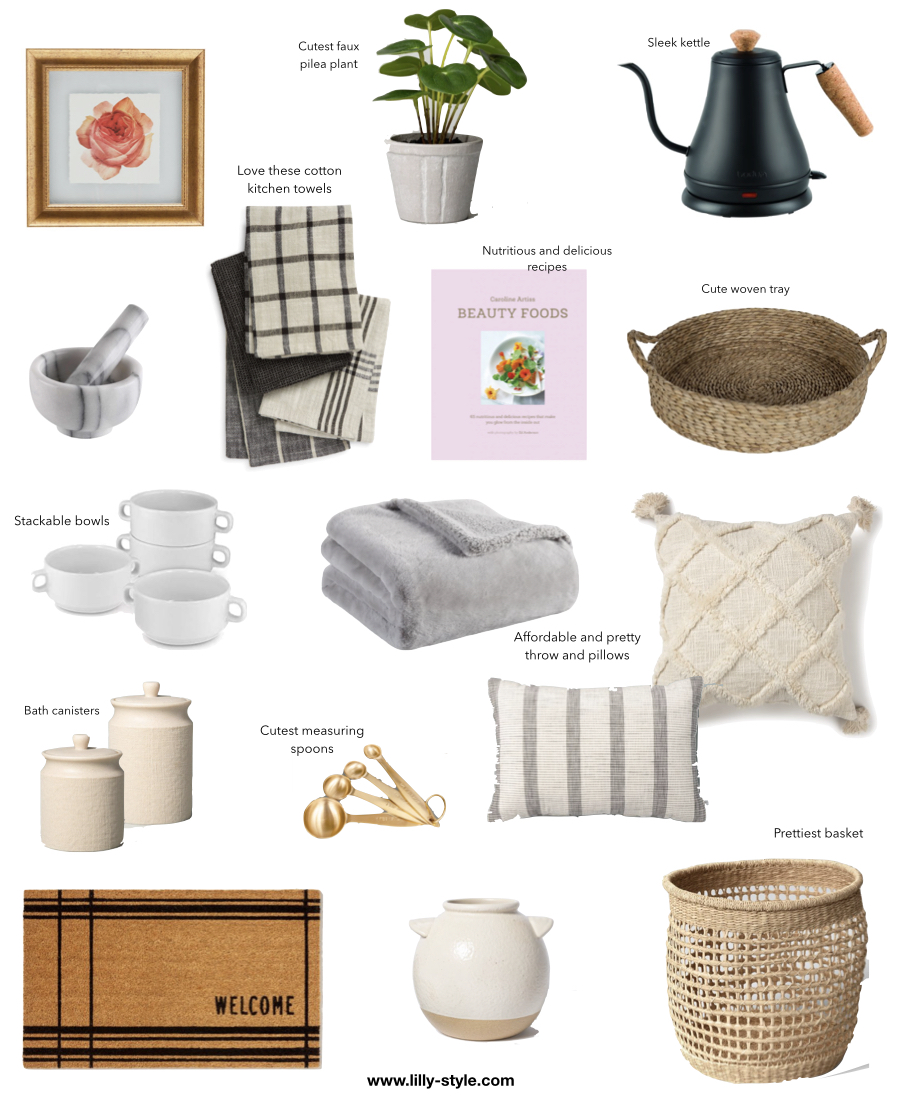 FRAMED ROSE PICTURE | FAUX PILEA PLANT | BLACK KETTLE (27oz) | MARBLE MORTOR & PESTLE | COTTON DISH TOWELS (love these) | BEAUTY FOODS COOKBOOK
WOVEN TRAY | STACKABLE BOWLS (Oven safe) | THROW (available in two more colors) | STRIPE PILLOW | SQUARE PILLOW | BATH CANISTERS | MEASURING SPOONS | WELCOME DORMAT | VASE | SEAGRASS WOVEN BASKET
Thanks for stopping by!