Hope your week is going great so far!
In today's post I'm sharing just a bit more about the affordable cashmere sweaters.
I've talked before about my love for cashmere. Over the years I've accumulated all my favorite colors (mostly just naturals), from different brands. I recently discovered two brands that carry affordable cashmere options. I talked about the other brand in this post. Both the cashmere sweater and the cashmere hat are from the same brand, One Quince, and I love how affordable they are, yet they do not lack in quality. I'm actually quite impressed. And I appreciate their transparency! I ordered one for Mr. too and his almost felt a bit softer. Don't get me wrong, mine were too but I think I'm noticing that certain colors feel slightly different when it comes to softness (this applies to other brands too).
I'm wearing size Small in the sweater. It's a relaxed fit (I did not want it fitted even slightly). Last month I ordered the V-Neck style in Oatmeal color, also in size Small. It was a toss up between Oatmeal and Loden Green. It's also a relaxed fit but not oversized. I think next time I would like to order a medium for a slightly oversized fit, which would be in White or Loden Green. I will say that the V-neck felt a tad itchy (I've noticed this with other brands too). I emailed customer service to see what they would recommend and they said to hand wash it in COLD water. It will do the trick!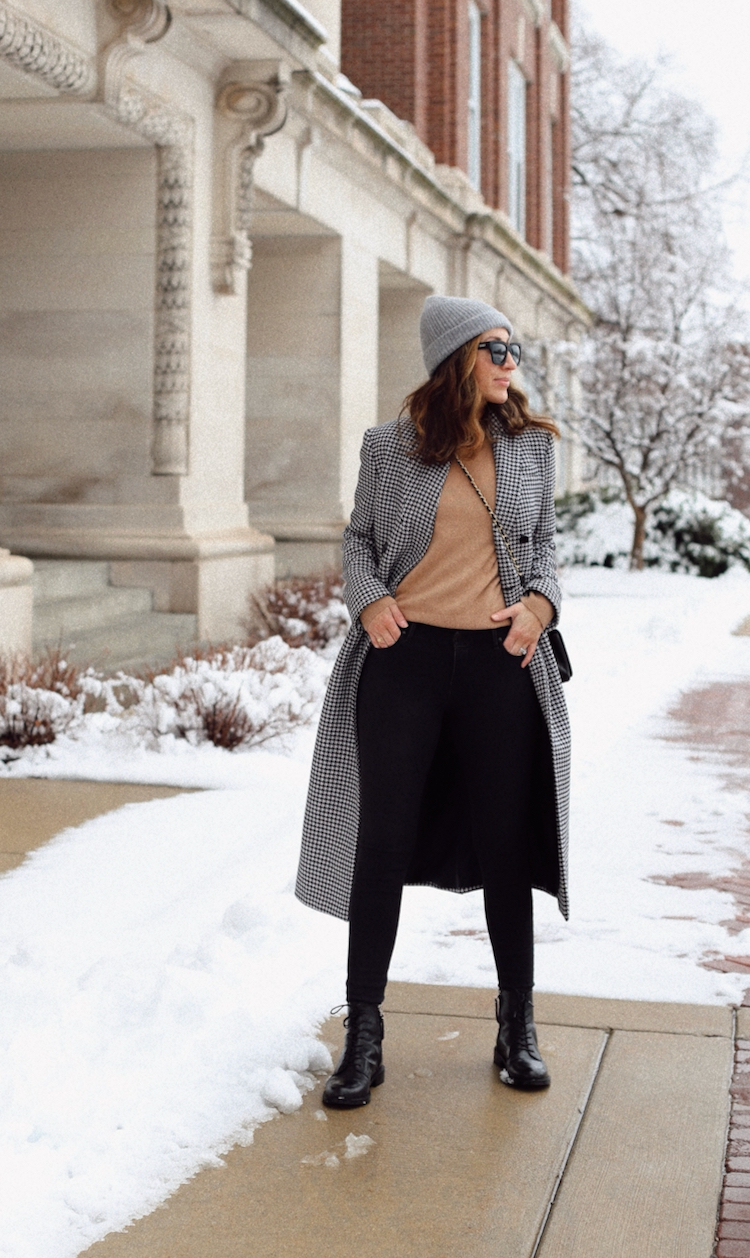 I talked about these boots more in this post, sizing and all.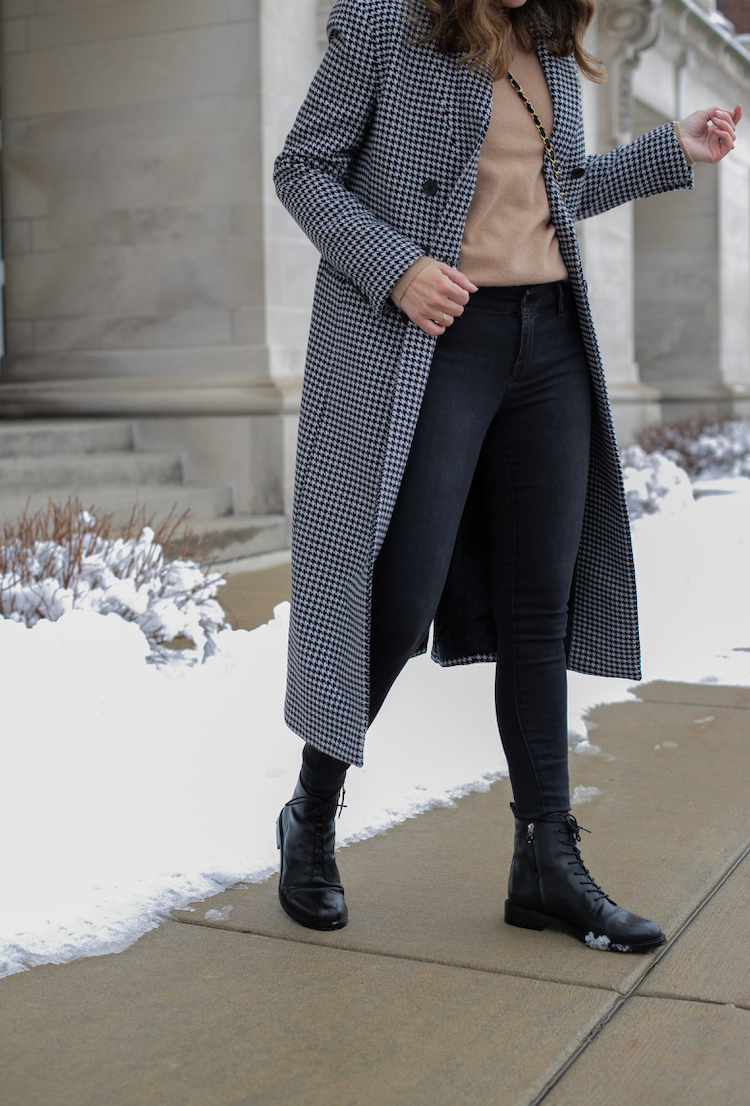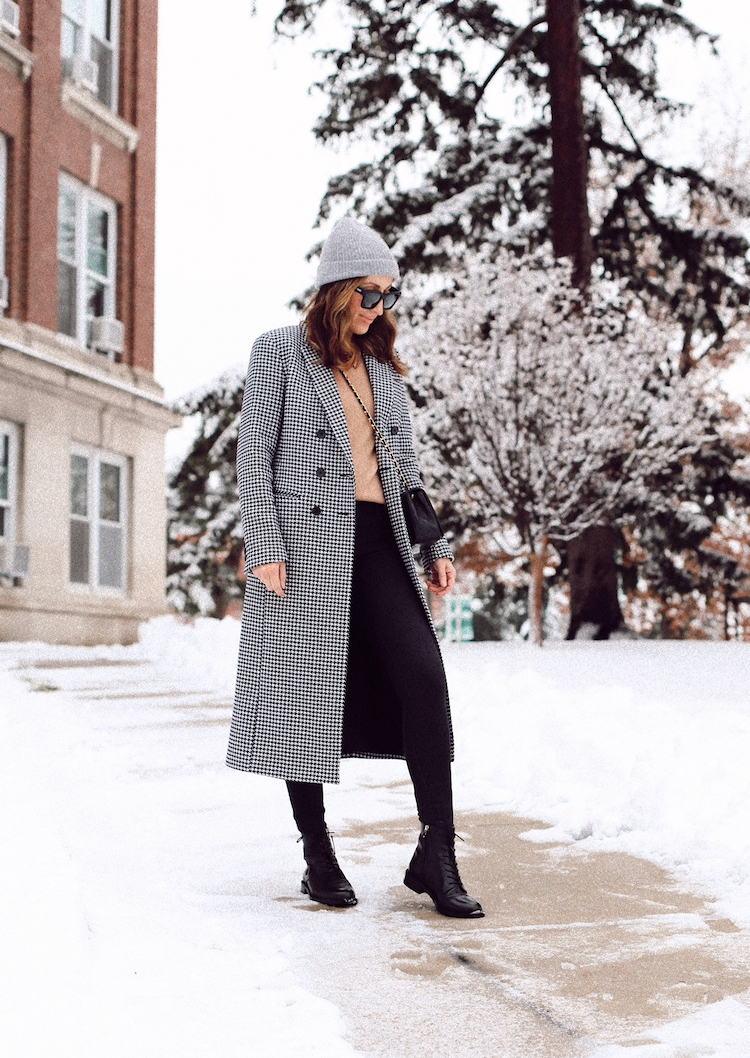 Cashmere sweater in Small (slightly relaxed fit) – comes in 9 colors | Skinny Jeans tts | Lace up boots – size up!, also here from Shopbop (their shipping is fast.) | Cashmere hat – comes in ton of colors | Houndstooth coat (Banana Republic 2019) – similar | Sunglasses
Thanks for reading!