I'm a big fan of the Instant Pot. It's one of the easiest ways to make delicious meals fast.
I got our Instant Pot back in 2018 (we have the 6 QT but if you have a bigger family I recommend a bigger size). I love this new Duo – Instant Pot and Air Fryer.
I use the Instant Pot a lot more once the weather cools down – fall though spring basically. I don't use it much during summer time as we tend to grill a lot more during summer months/early Fall.
There are a lot of Instant Pot recipes out there, and I noticed a lot of them are the same. But with each recipe I adjust some ingredients to our liking. I add or omit certain things (I always omit mushrooms since I don't like them) or certain spices I don't like or add ones I do like. Chili is probably the most made dish during cold months. Beef stew too.
With a lot of these recipes I just scroll straight down to the recipe as some of the posts are extremely long (some have 'take me to the recipe' button on top of the post).
There are a lot more recipes I love but I'll just share a few for now…
Chicken Tortilla Soup – I have made this recipe quite a few times. It's easy and delicious. It slightly reminds me of Chicken chili due to the beans, but it's delicious nonetheless. The first time I made it I did use three chicken breast but found it too be just too much meat. So the next few times I cut down on the meat…but it also depends how big the chicken breast are since not all are the same size. I have also used chicken thighs since we prefer those over chicken breast…better flavor IMO. I think once you make it, the next time you can easily adjust the amount of chicken or broth you want.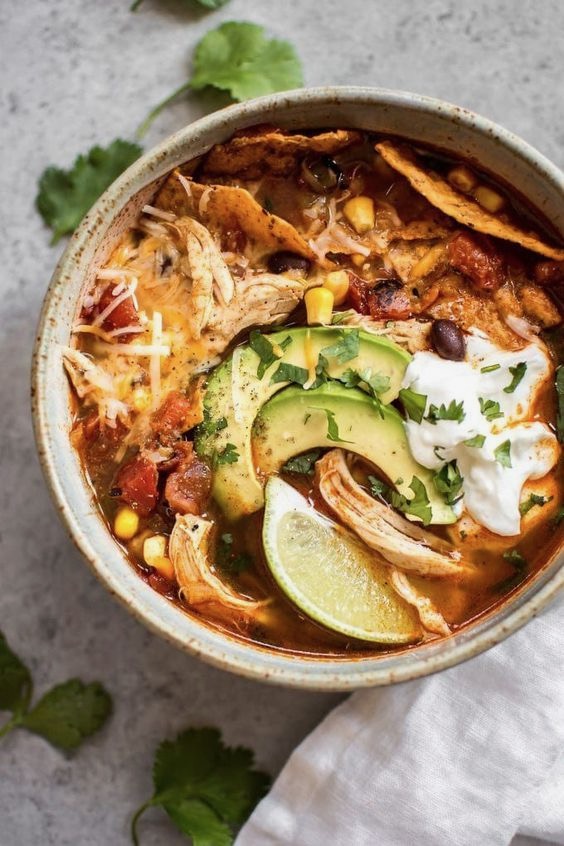 Chicken Tortilla Soup
Honey Sesame Chicken – it has actually been a while since I made this but it is saved under my favorite recipes. It has a very nice flavor so I would definitely recommend trying this recipe.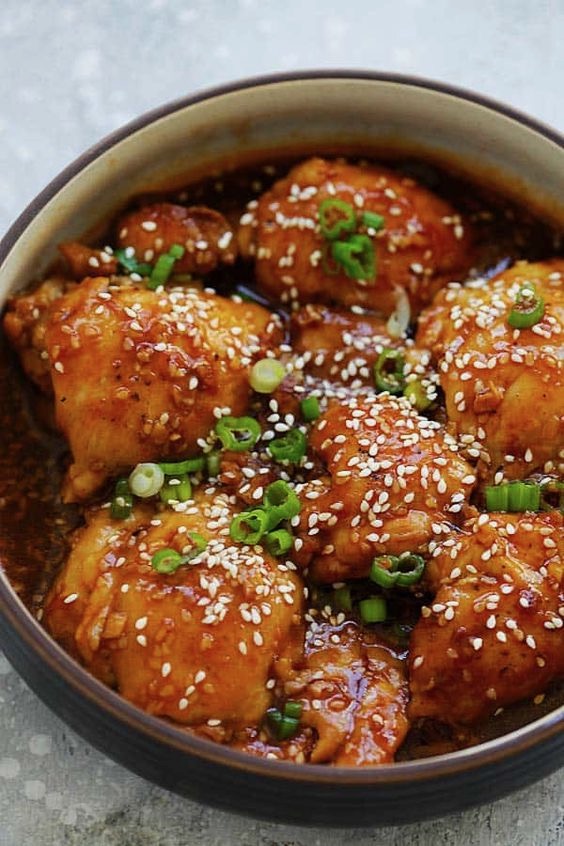 Honey Sessame chicken
Instant Pot Korean Beef – I think I've only made this recipe once long time ago but it was quite tasty and it go saved under my favorites. I kinda forgot about this one so I'll be making this again soon as we loved the flavor.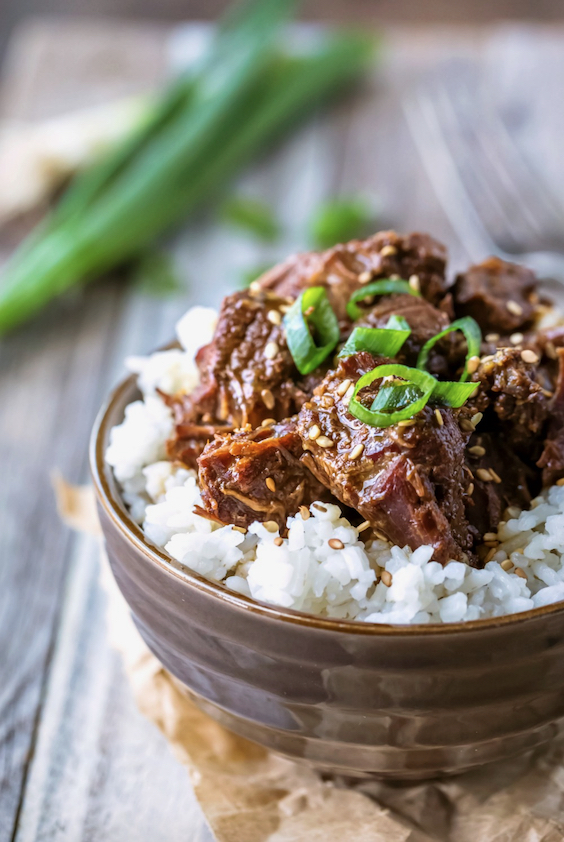 Instant Pot Baby Back Pork Ribs– I've only made this recipe once but it was very tasty. Actually, Mr. is making ribs tonight in the Instant pot so will see how he'll do. Unlike me, he's very good with coming up with recipes in his head based on what we have in the fridge.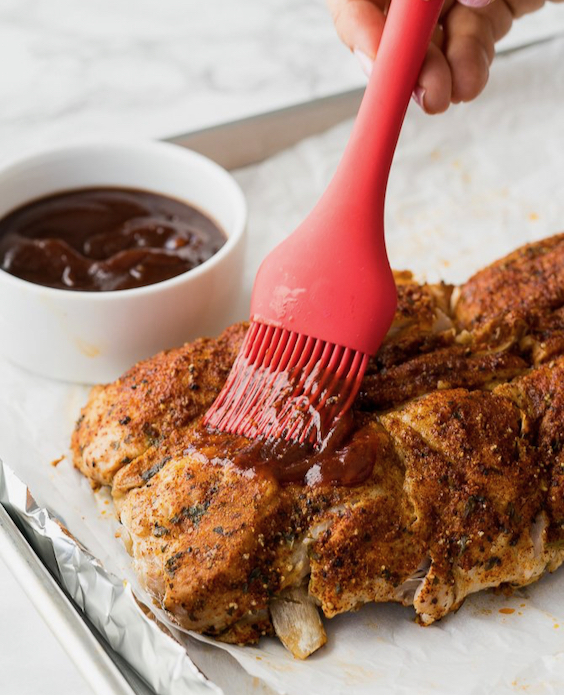 INSTANT POT RECIPES I WANT TO TRY NEXT….
This delicious looking Chocolate Cake… I think it's the fruit part that got me haha. All deserts are better with berries, IMO. I've made molten lava cake with almond flour quite a few times but need to find the recipe. For a while I was making it frequently but then stopped for some reason. I'm pretty sure I just swapped the regular flour for almond flour (1:1 ratio). It was very easy to make and it tastes SO good! Might be making it tonight.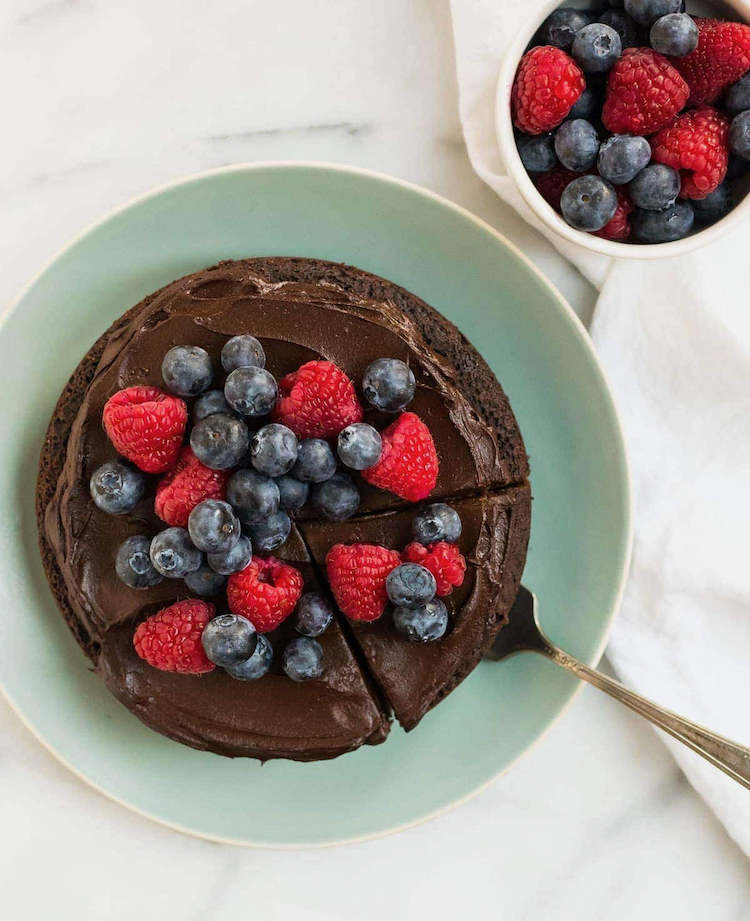 I recommend getting an extra Pot Sealing Ring as some recipes have a strong smell that absorbs into the sealing ring (make sure you get the correct size). I remember making something that had a delicious but strong smell and wanted to make the chocolate lava cake after that and wished I had an extra sealing ring to swap. I'm also loving different accessories sets. Different ones include different things and some come with too many accessories. I'm trying to see which ones I'd really use. I definitely want a spring form pan and I'd like the egg bits mold. One had 73 pieces which I thought was crazy but 60 of those pieces are just cake baking papers. So there are a lot of options.
What are some of your favorite Instant Pot recipes?