Sharing some gorgeous spring and summer dresses. Seriously loving them all!
Which one is your favorite?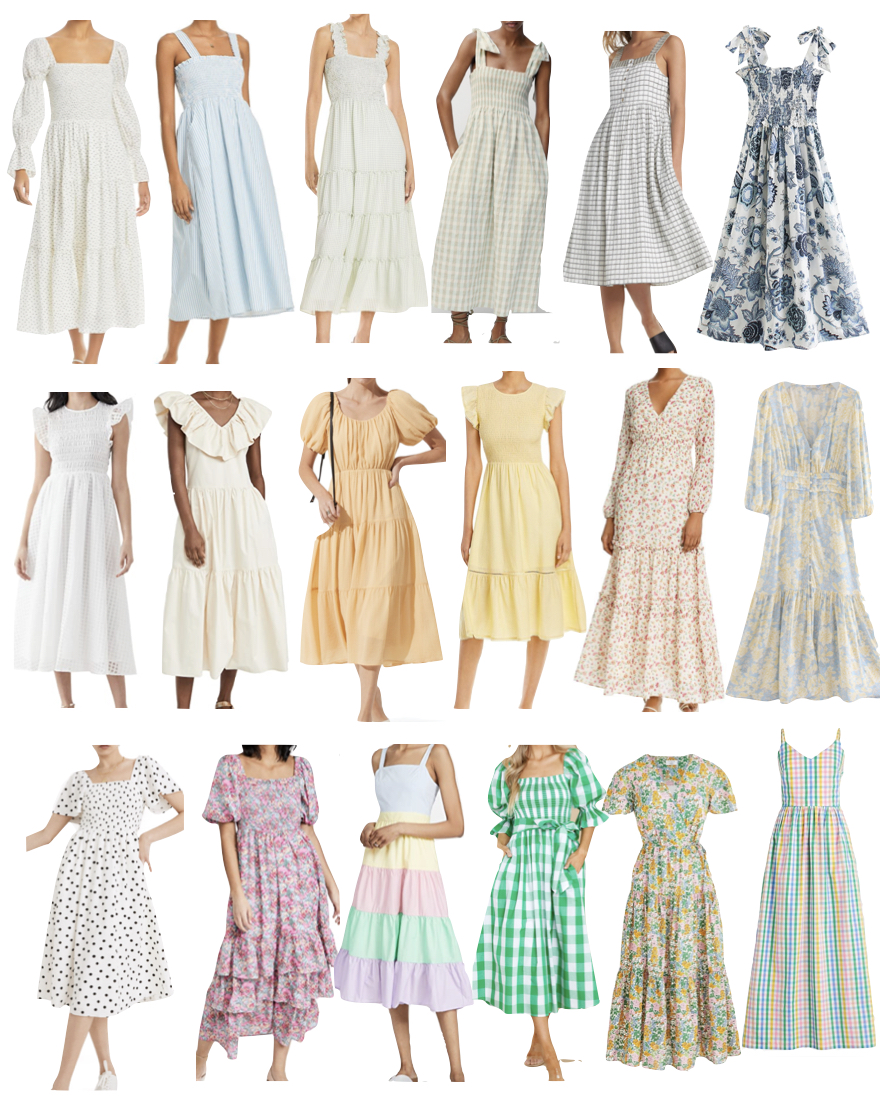 Top Row:
Middle Row:
Bottom Row:
Loving the Cate (also in a pretty pink) and Cayling dress (I think the only difference between the two is that the last one has the collar). It's a bit pricier but timeless and easy dressed up or down. Had I purchased it when I originally wanted it, I'd be on my 3rd summer with it…(cost per wear would be very low at this point).
I need to go through my dresses and part with ones I don't love on me.
Thanks for stopping by!