I rounded my top picks under $50 from the #NSale. As always, I don't' include anything I wouldn't consider buying myself. Some items I already own (purchased last year).
I initially started with three pieces of clothing of my wishlist but I'm now up to five only because of a couple of essential pieces – long sleeve tops!
Almost everything below is available in more colors!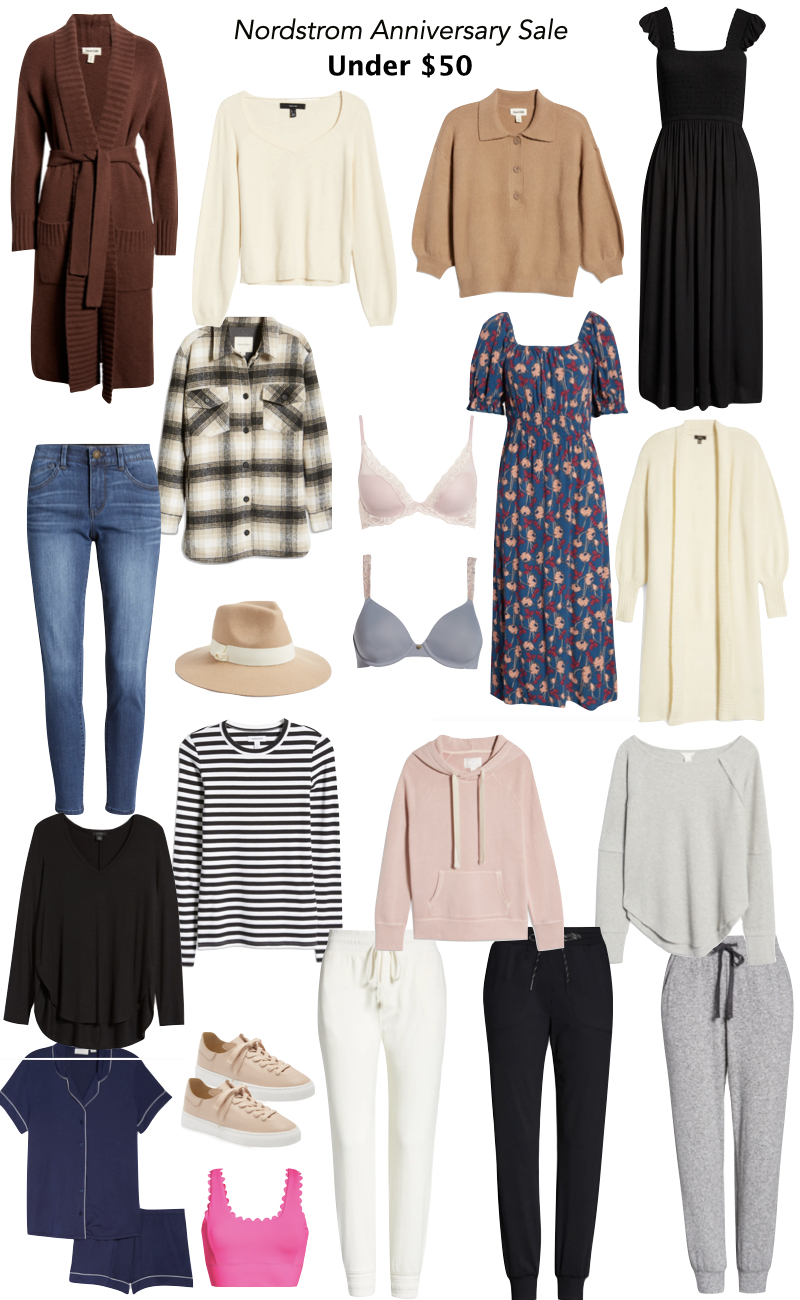 BELTED LONG CARDIGAN | V-NECK SWEATER | POLO SWEATER | BLACK NAP DRESS | SKINNY JEANS | SHIRT JACKET | WOOL PANAMA HAT | FEATHER BRA | T-SHIRT BRA | FLORAL DRESS | LONG CARDIGAN | V-NECK TEE | STRIPE TEE | HOODIE | THERMAL LONG SLEEVE TEE | PJ SET | SNEAKERS | SCALLOP SPORTS BRA | WHITE JOGGERS | BLACK JOGGERS – MY FAVORITE | GRAY JOGGERS
I have a few fitting room snapshots I'll share tomorrow along with what I purchased. If you can't shop just yet, you can click "add to my wishlist" by logging into your Nordy's account.