It doesn't seem very long since my last blog post, but I now realize it has been a while. I've been trying to take regular breaks from Instagram my intent wasn't to necessarily take a break from blogging to….but life happens.
Finally took some outfit that didn't involve a mirror… .
I love pairing nicer tops with jeans. They're so versatile and can easily be dressed up or down. Wear to the office with skirts or slacks, pair with jeans or shorts for a more causal yet put together outfit. From office to drinks to weekend brunch. This outfit is something I would have worn the the office on Casual Fridays.
I found one specific retailer to have the best selection. I will link some great options below.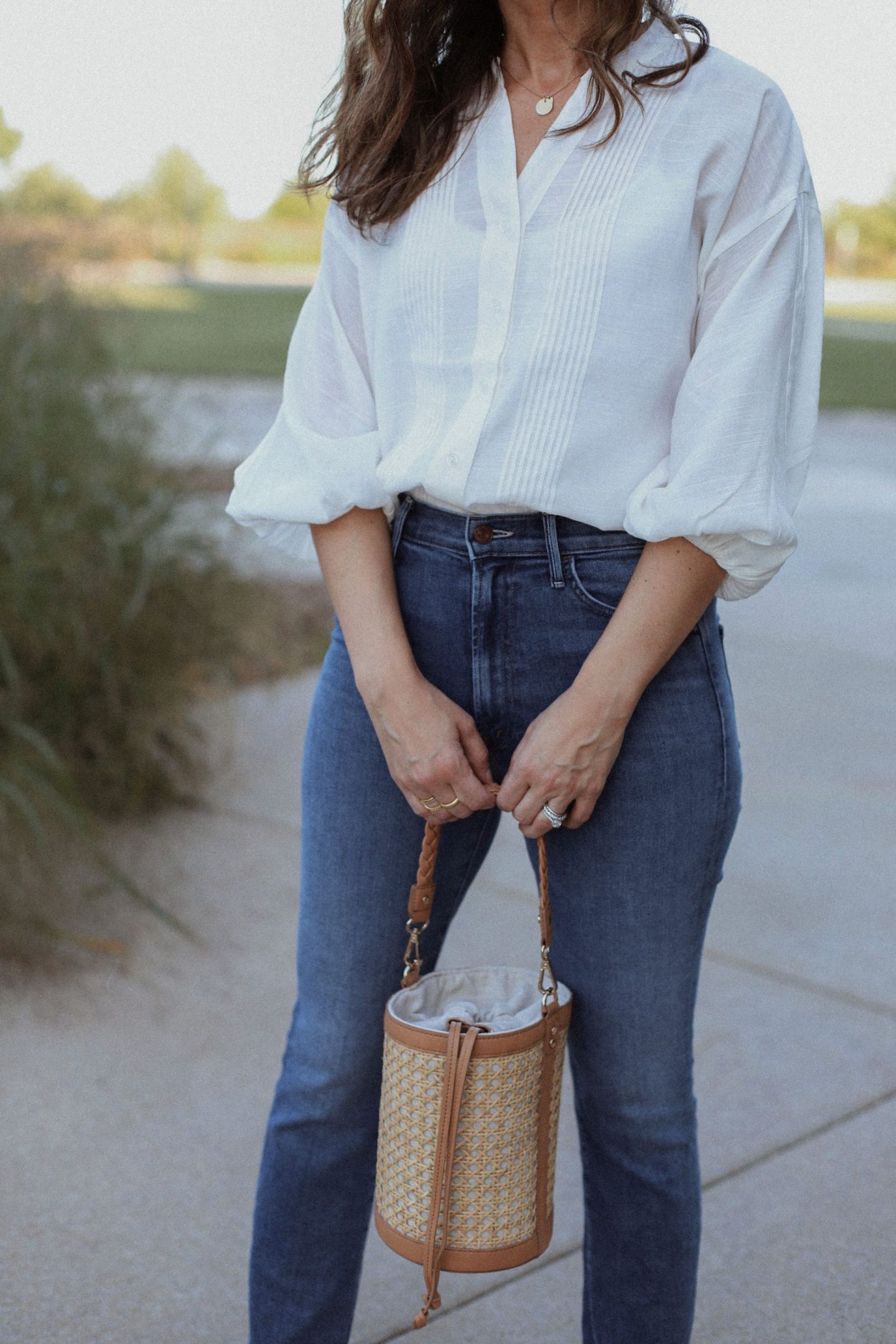 When I saw this top online I immediately fell in love…but it was actually the entire outfit on the model that was completely amazing (and of course she's stunning). One thing that is not noticeable online is how very sheer this top is…it definitely requites a cami underneath. It also comes in black. I'm wearing XS and the fit is on the boxier side (which I personally rarely ever mind).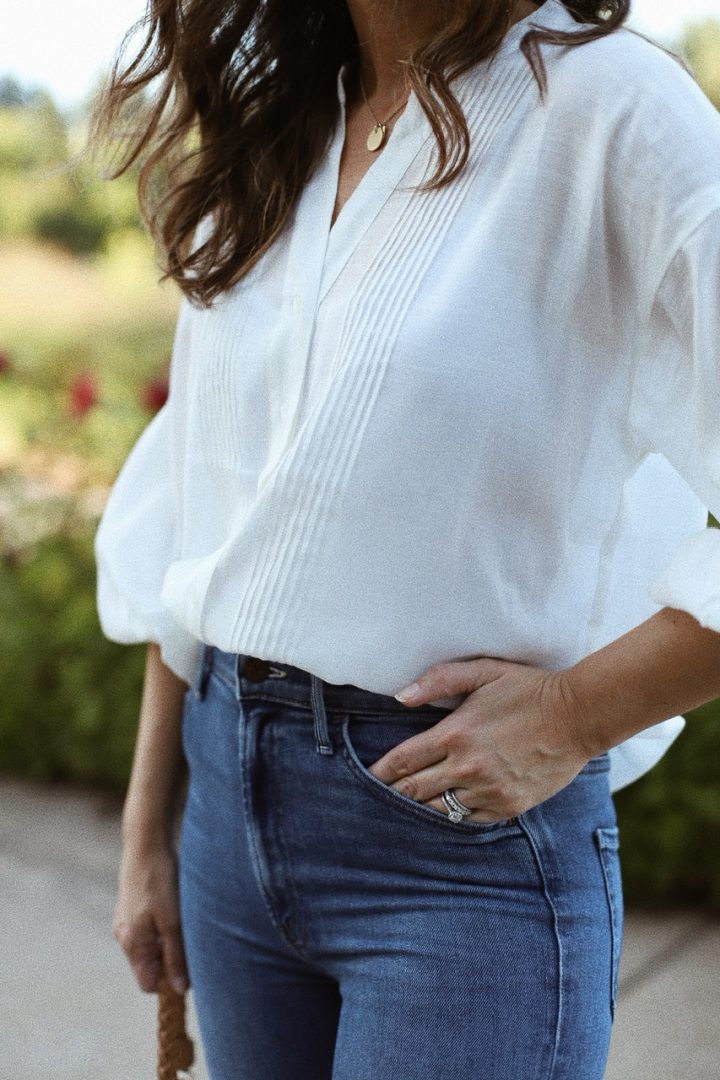 I'm sad to report that my bucket bag is old but this one is pretty similar. I've aways reached for this bag when I wore dresses but I love how great it looks with jeans. It kind of softest the look even more. If you're on the hunt for a pretty summer bag, Caterina Bertini has the loveliest collection. Love this straw bucket bag, this straw crossbody which also comes in theshoulder bag option – bags that you can pair with everything!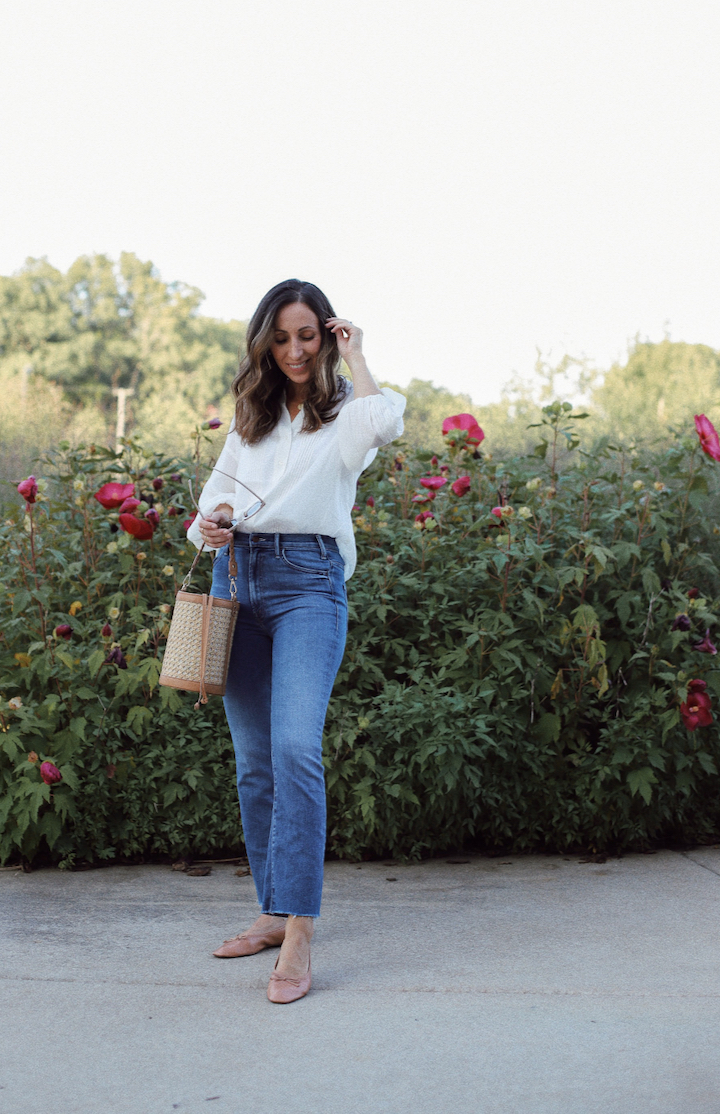 These jeans were one of the best sellers last month. Most of you might know by now that Mother Jeans are one of my favorite brands of jeans. They are definitely an investment but I find them to be very flattering. I think I only had one pair that fit too small in the rear end area but other than that each pair I purchased fit amazingly (I think I bought my first pair back in 2012 or '13).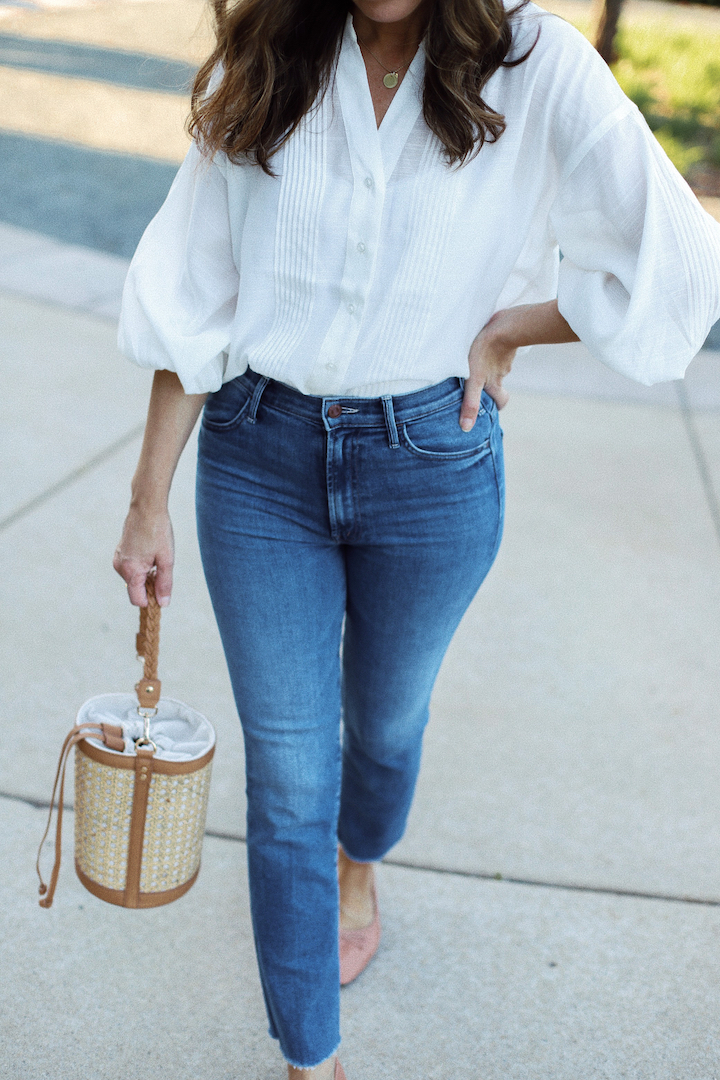 Blouse in XS | Mother Jeans (tts for me) – also here | Nude Flats (tts for me) – also love the in leopard | Bucket Bag (old) – similar | Necklace (one from the set)