I purchased this machine washable 100% silk slip dress almost two months ago and kinda forgot about it. Until recently. I love how versatile silk dresses are…very easily dressed up or down! I got size small as I didn't want it to be tight whatsoever and I'm glad I did because XS might have been too small. This one drapes beautifully. It has adjustable straps too.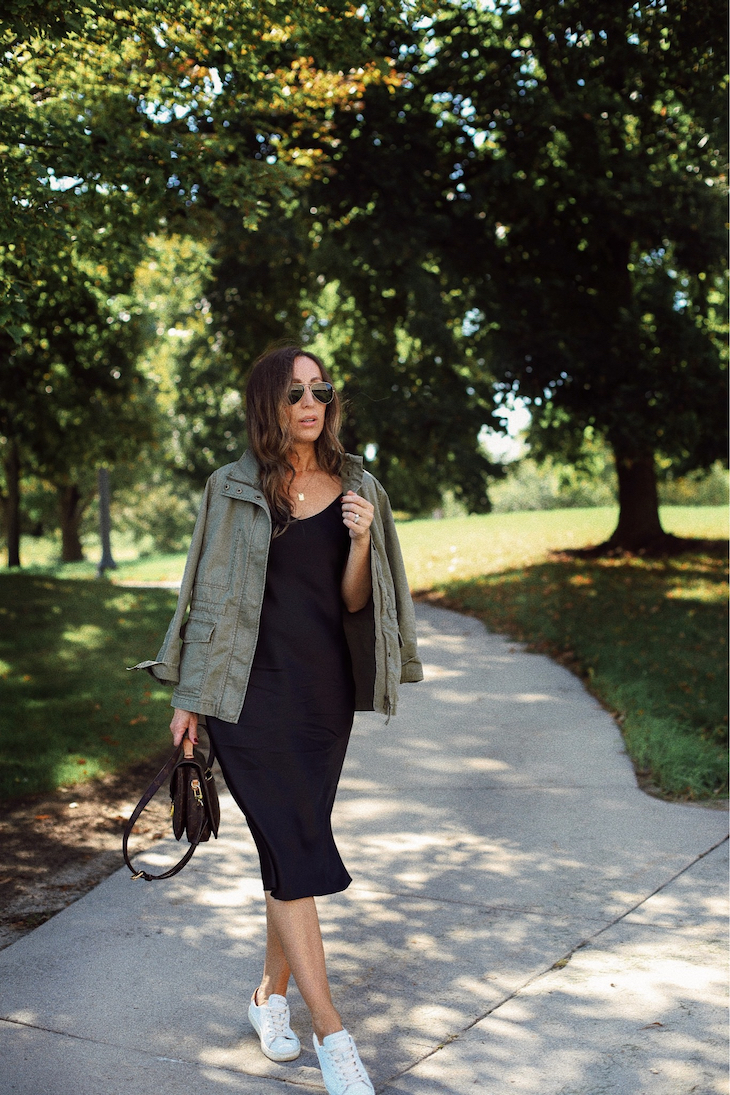 I created a collage a while back with quite a few ways to style this dress but will share it in a separate post soon. This dress is the easiest way to throw on something and look instantly polished whether you're wearing it dressed up or dressed down. The styling possibilities are endless.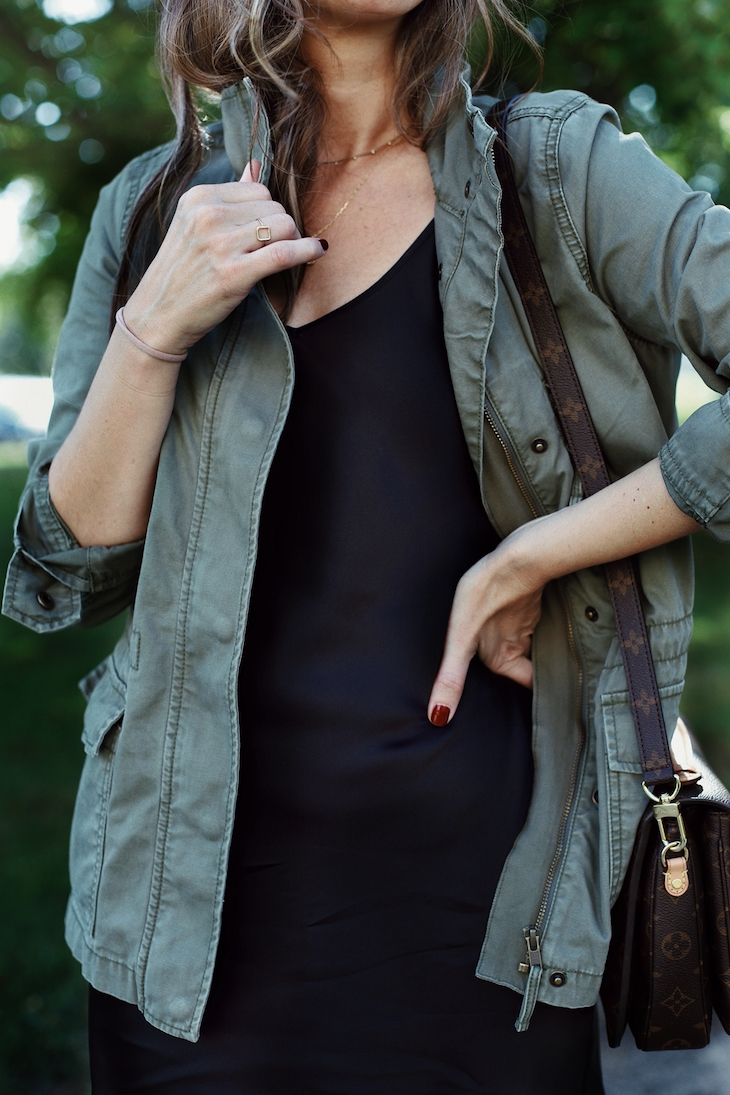 Utility jackets are a fall staple. I think it's one of those items everyone should have in their wardrobe. Mine is from a few years back but Madewell has a new updated version, which is still quite similar. Sizing might have change but there are a lot of helpful reviews on their site. Here are some more great options…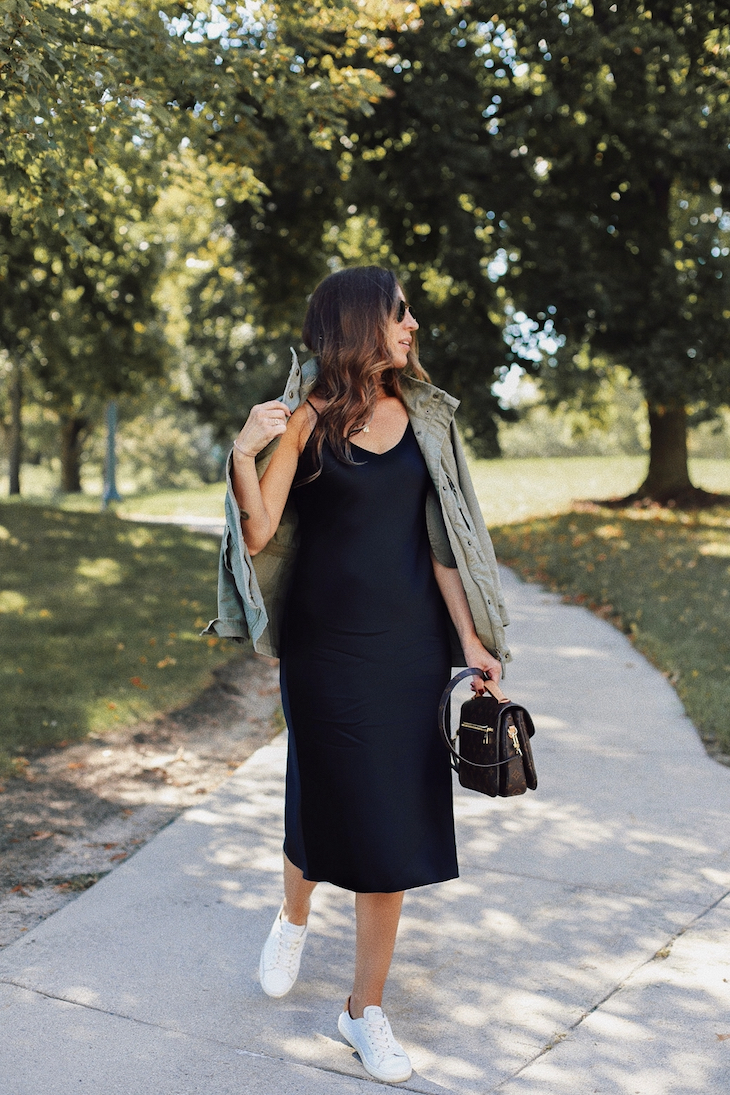 Once in a while I get questions about my favorite necklaces. I've accumulated quite a few dainty ones over the years but in the last couple of years I've been mix and matching the same ones. My bar necklace, that I've been wearing for years almost on a daily basis, and you can see in almost every post (except I misplaced it a couple of weeks ago and can't find it anywhere) is my favorite dainty little number (looks a lot nicer in person).
I purchased two sets from Madewell. I think I got one a few years ago and it's still holding up amazingly. I don't shower in them so perhaps that's one of the reasons they're lasting so long since they're not real gold. Below I'm wearing the short necklace from this set and the long pendant necklace fromthis set (this last set is a bit daintier). I think the value is great for what you get especially since they can be worn alone or mixed with other ones.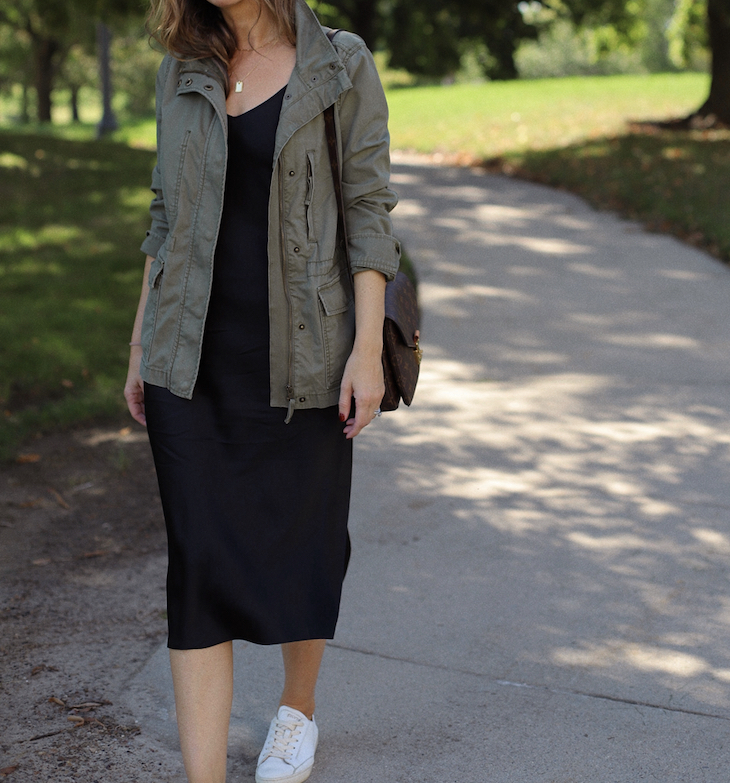 These Soludos sneakers are an old favorite. I think they look so great with skirts/dresses. I've been eyeing this pair in Ecru but will wait to get them until I wear these out. I've seen them on others with skirts/dresses and they look so nice and feminine. Hand crafted in Portugal.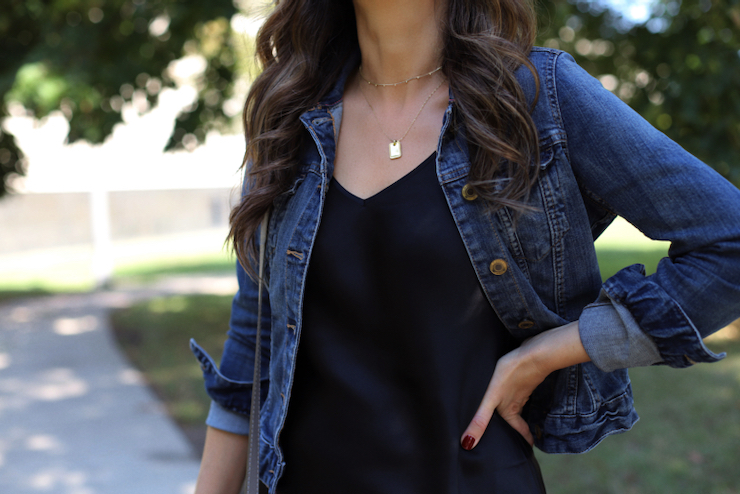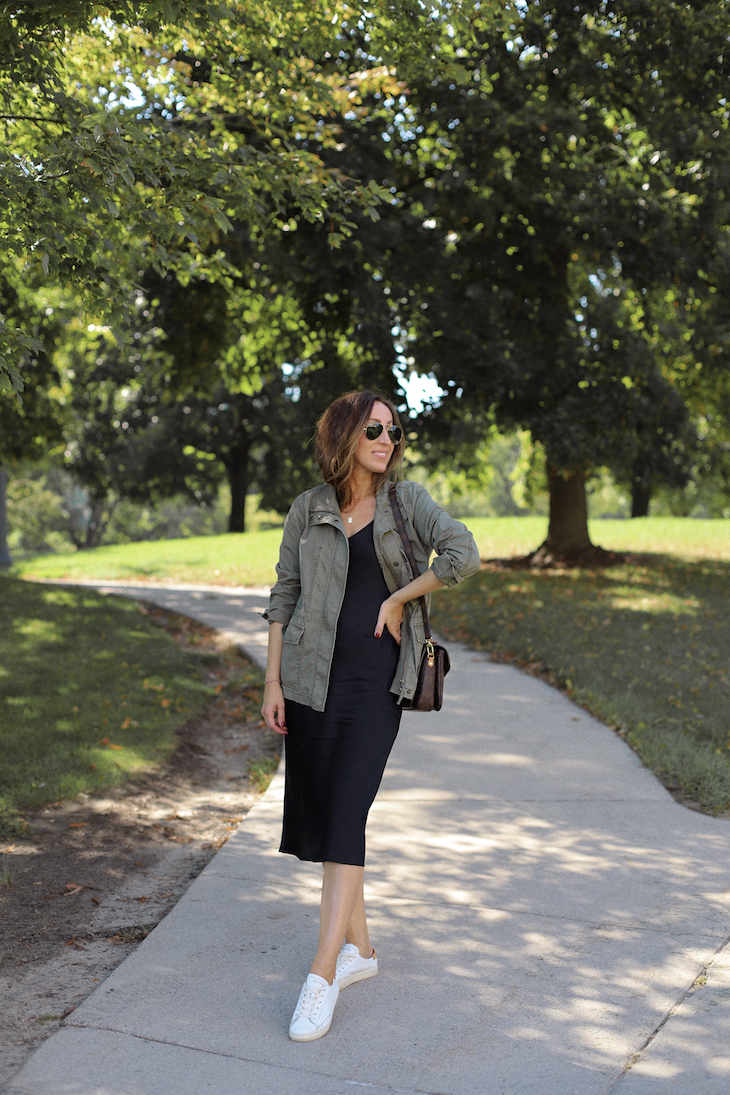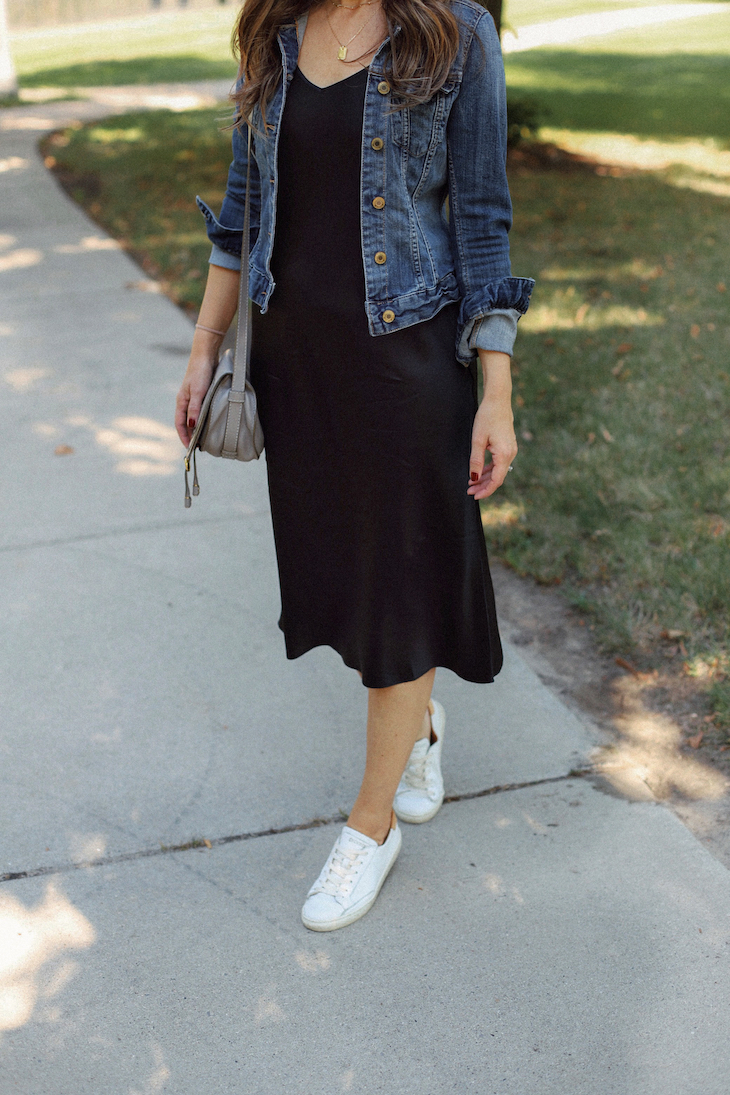 SHOP THIS LOOK: Silk Dress in size Small | Utility Jacket in Small (linked is the updated version) | Denim Jacket (super old) – great options here, here and here $$ | White Sneakers (tts for me) | Ray-Ban's | Necklaces – one from this set, and one from this set (I mix and match these)
Thanks for reading!