This outfit is one of my favorites this month. Classic button down is a wardrobe staple and this one is great.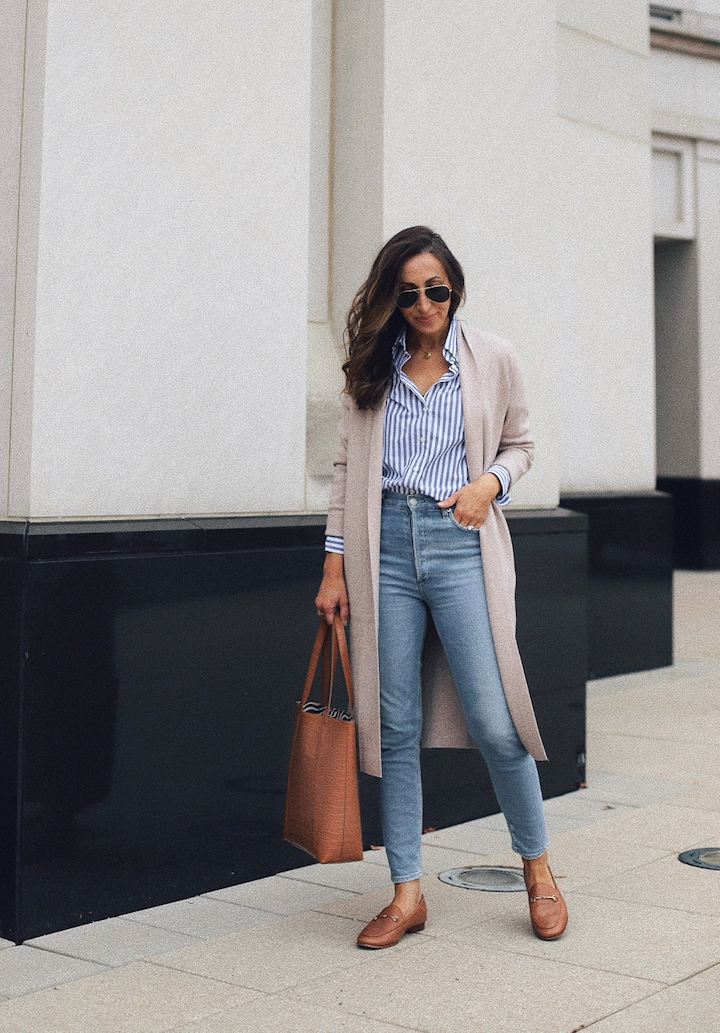 I saw this duster cardigan online a while back and loved the color and length. I tend to compare most duster cardigans now to the J.Crew one (which sells out every year). The J.Crew one has a bit more weight to it and I still love it the most, but this BR one is nice in its own way. It was backordered and it finally arrived last week. I will say that if you're maybe 5'3 and under this J.Crew cardigan is a great option if you want it to be knee length (I have it in two colors and love it). I stumbled upon this duster cardigan earlier which is another fab option. I just ordered this one in Mossy Grey while still on sale. It looks nice and cozy.
My loafers are these exact ones….mine look just a tad darker in some of these pictures. But they're definitely my favorite pair I own. The leather is buttery soft and they were comfortable right out of the box….which is something that doesn't always happen. I' sure you've seen these a lot on my blog and IG since 2019 but I still love them like they're new and would 100% recommend them.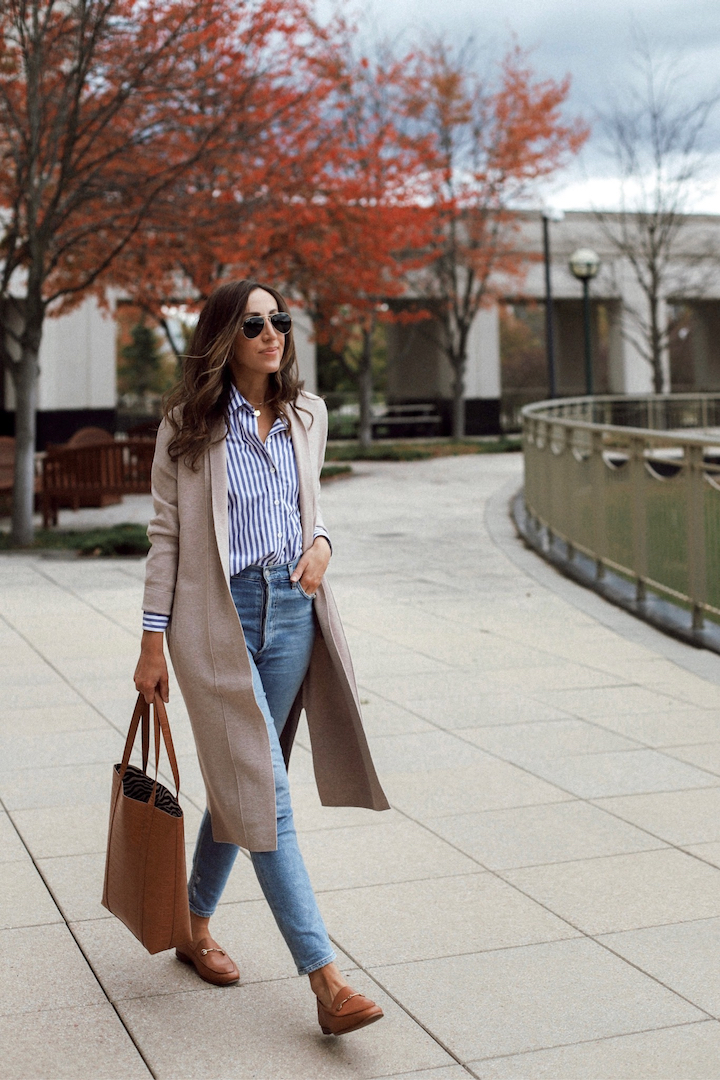 This striped button shirt is new-ish purchase. Between the oversized style and linen style I have, I wanted a good quality cotton one that was just a nice, classic fit but not form fitting. If you prefer a more tailored style, this one might not be for you OR you can try sizing down. I got XS and love the fit. This one definitely checked all the boxes for me. A good button down elevates the outfit whether you're going for a dressed up or dressed down look.
Loving all these:
SHOP THIS OUTFIT: Duster Cardigan in XS – all love this cashmere option under $100 | Stripe Button Down in XS | AGOLDE jeans (tts for me) – similar style for less | Sam Edelman Loafers tts for me | Croc Tote (gifted) | Ray-Ban Aviators
As always, thank you for reading!