Hope you all had a great weekend!
Update: I'm keeping all the Nordstrom sale posts on this page.
The much anticipated Nordstrom Anniversary Sale 2022 is almost here (sharing shopping dates below). While I personally think the sale has been just alright the last few years, this year it has improved IMO. There are a lot of great wardrobe staples! I will also be sharing my favorites from the Home Section, Active Wear etc., along with outfit styling ideas. Make sure you follow me on the LTK app as I will be sharing most of the styling ideas there. And as I say it each years during this sale – don't buy it just because it's on sale. Or because anyone you follow is saying "it's a must-have item or it will sell out. don't miss out on it". Just NO! Nothing is a must have and most items will end up going on sale by Fall (as it happens every single year. Just with bigger discounts). If you don't love it or don't feel absolutely amazing in something – return it!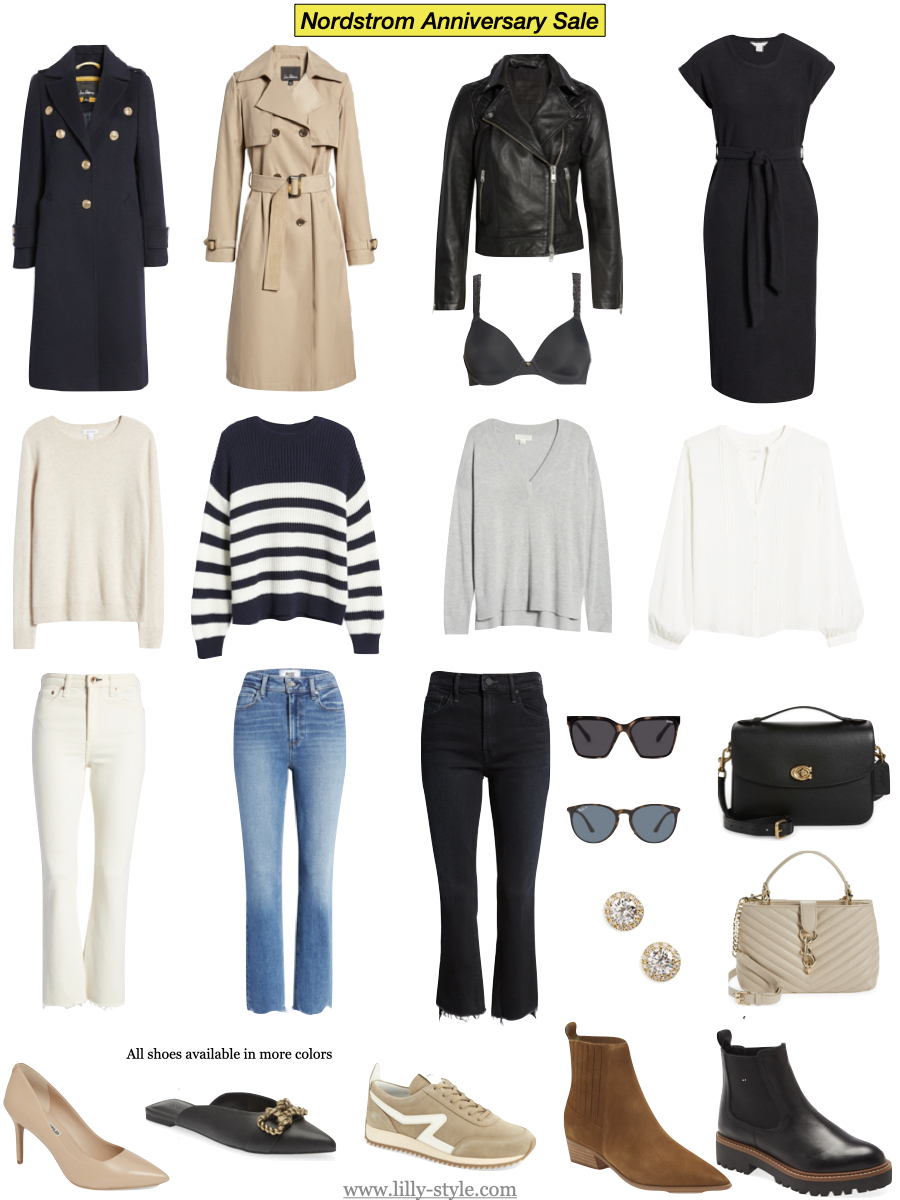 NAVY COAT | TRENCH COAT | LEATHER JACKET | FAVORITE BRA | BLACK DRESS | CASHMERE SWEATER | STRIPE SWEATER | V-NECK SWEATER | WHITE BLOUSE | ECRU JEANS | PAIGE JEANS (a fave) | BLACK JEANS | SQUARE SUNGLASSES | SUNGLASSES | STUD EARRINGS | COACH BAG (I have it in white and it's an amazing bag) | QUILTED BAG | NUDE PUMPS | MULES | SNEAKERS | SUEDE BOOTIES | LUGSOLE BOOTS
Below are the shopping dates for different levels:
Wednesday, July 6th – early access for cardmembers with ICON status
Thursday, July 7h – early access for cardmembers with Ambassador Status
Saturday, July 9th – early access for cardmembers with Influencer Status
Friday, July 15th – Anniversary Sale open to the general public