Hope all of you had a great weekend!
Our weekend was mostly spent working on the bathroom remodel. And when I say "we" I mean my husband. I'm just supervising ;)~ He's made a ton of progress and I can't wait until it's finished.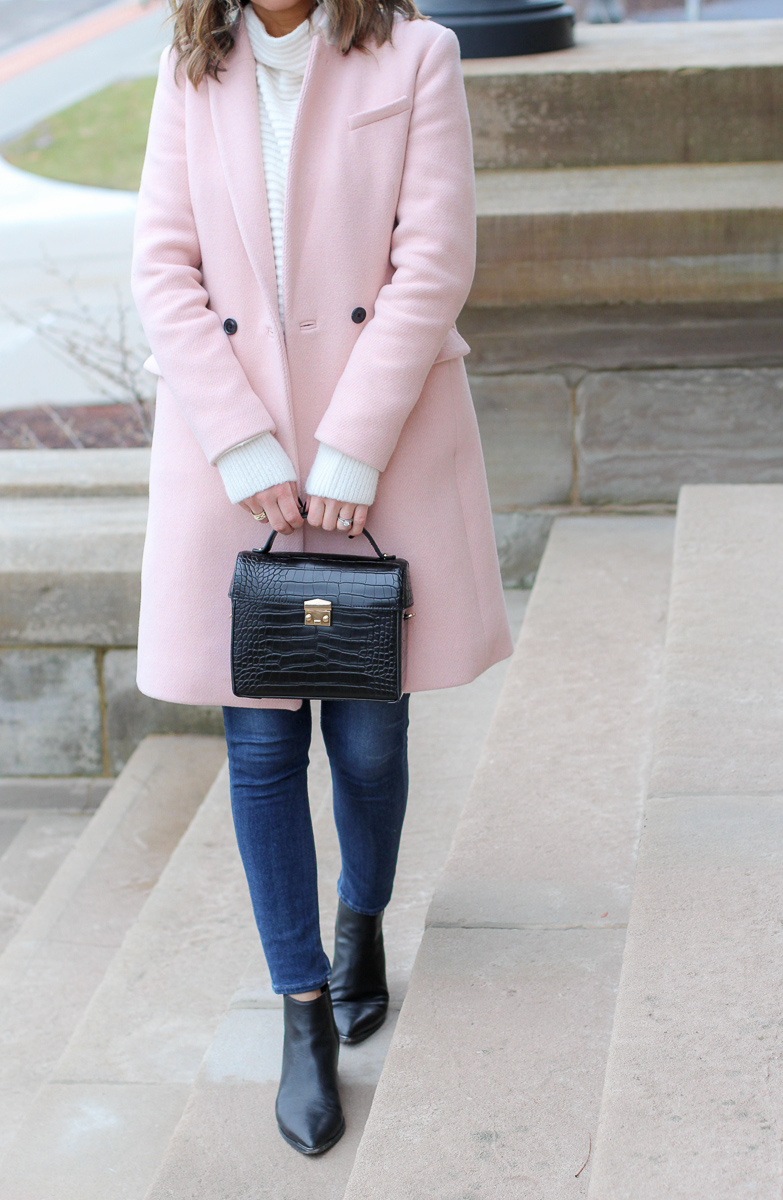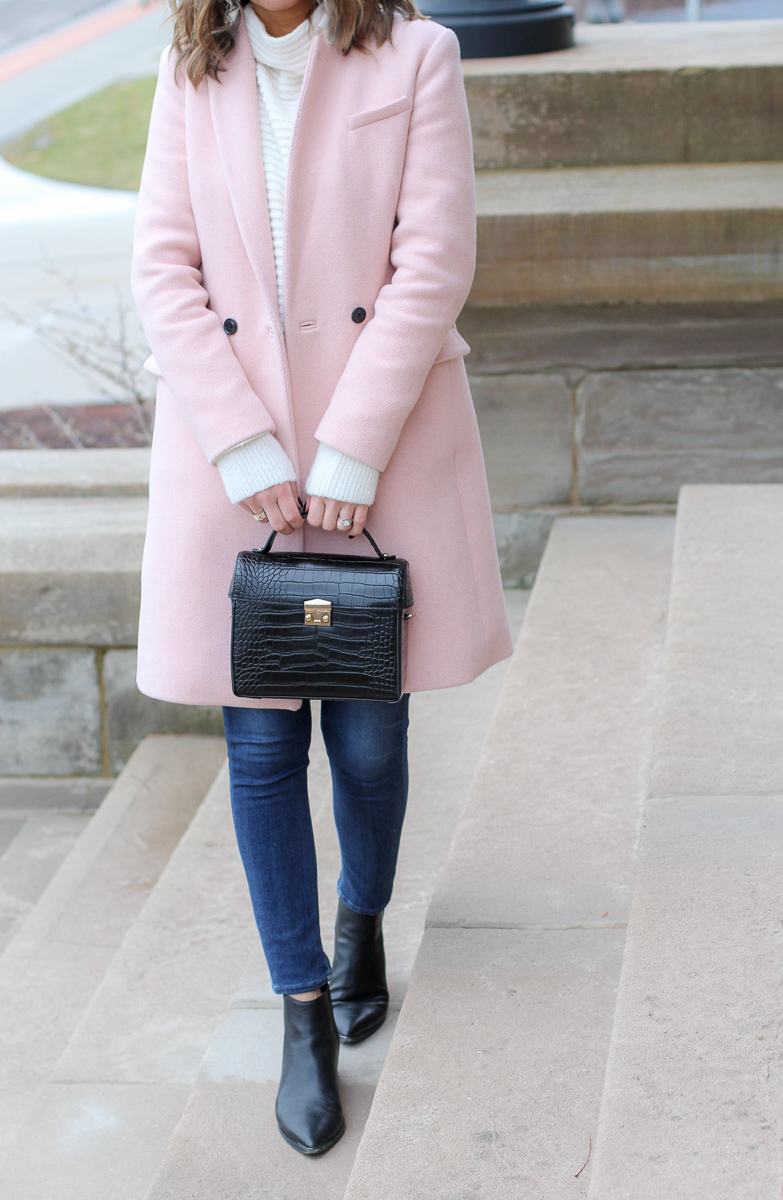 These booties continue to be one of my fave pairs. I first purchased the suede pair years ago which have not fallen apart, yet (these, I believe, I got about three years ago). I think they could use a good cleaning.
Finally got this bag (on sale). But part of me wishes I'd purchased this one (which is now on major sale). It such a classic bag! There is also this bucket version which is so pretty!
I've had my eye on this bag for months and it's even on sale now. But the last thing I need is another bag. Yikes! I need to 'get rid' of a few I have.
I'm still patiently waiting for some snow. It's been quite an interesting Winter so far. Warmer than usual. A lot of rain for this time of the year. No complaints though. I'll enjoy whatever temps Mother Nature gives us.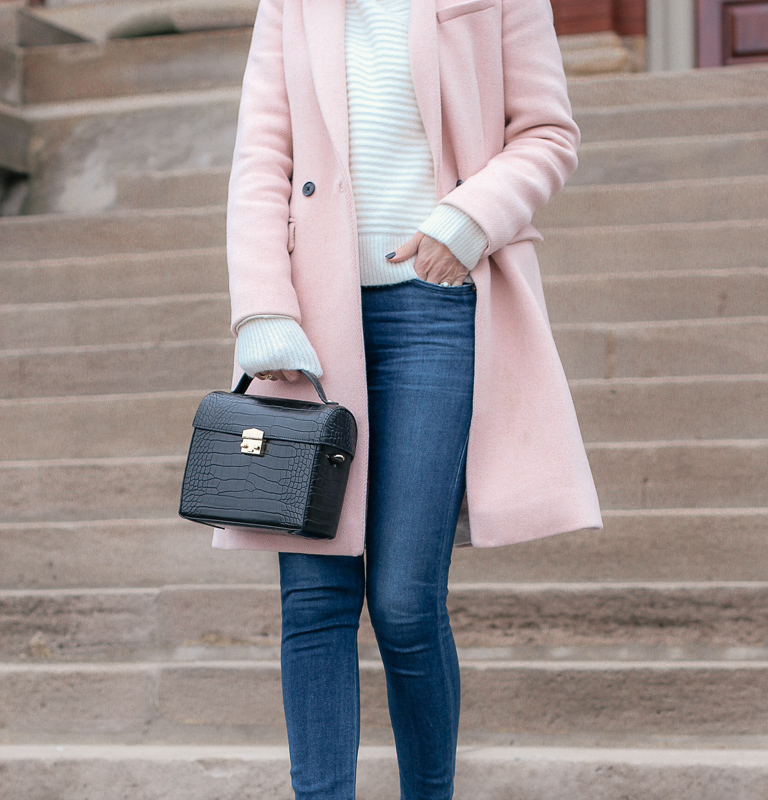 I always get asked about this coat. I got it a few years ago…it was probably closer to Spring time when I got it as I scored it on sale. It was longer, past my knees and it got wider with length. It looked a bit weird so I had it shortened (thanks Mom :). Small alterations made such a huge difference.
Keeping my eye on this one, SO pretty!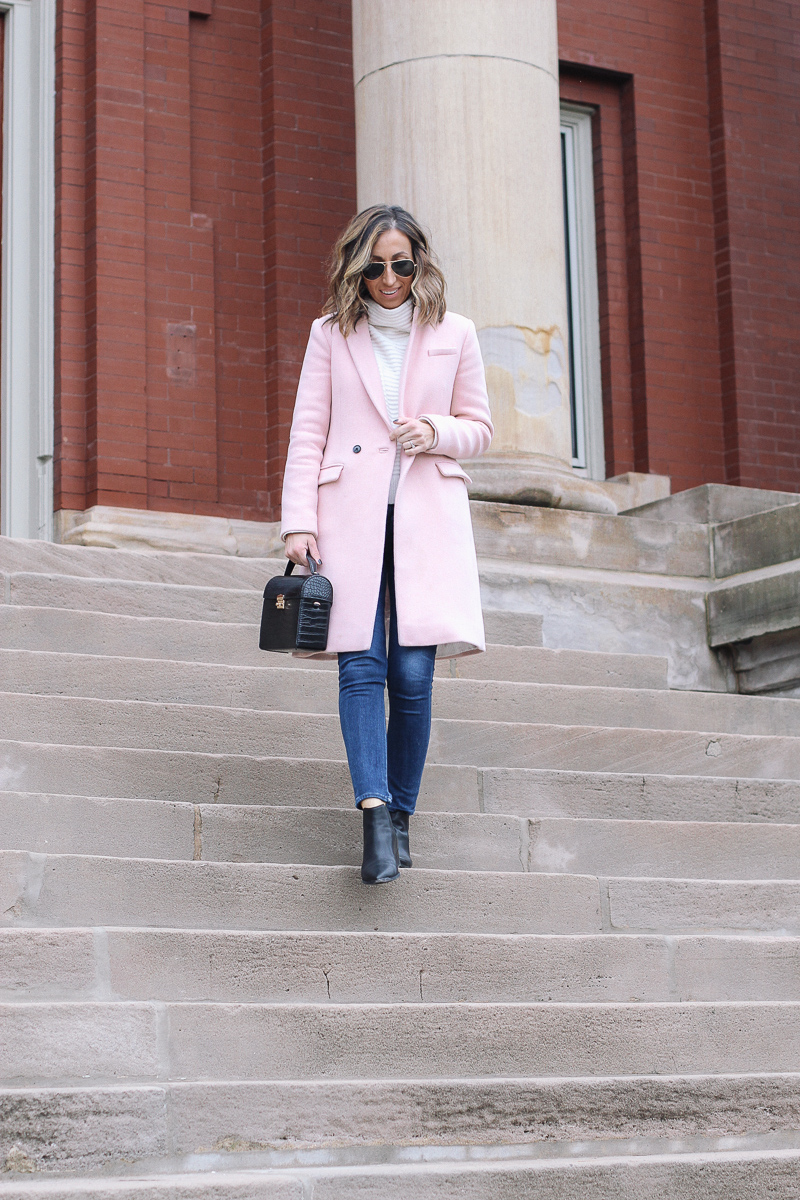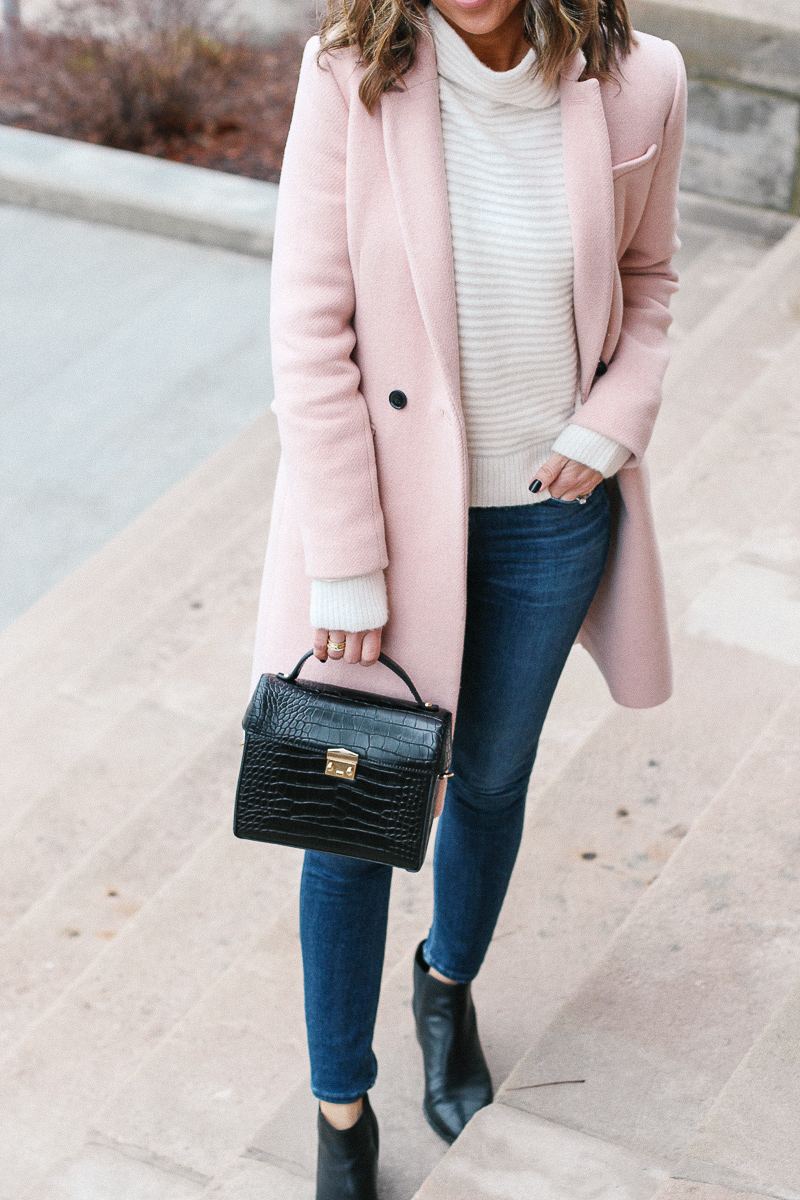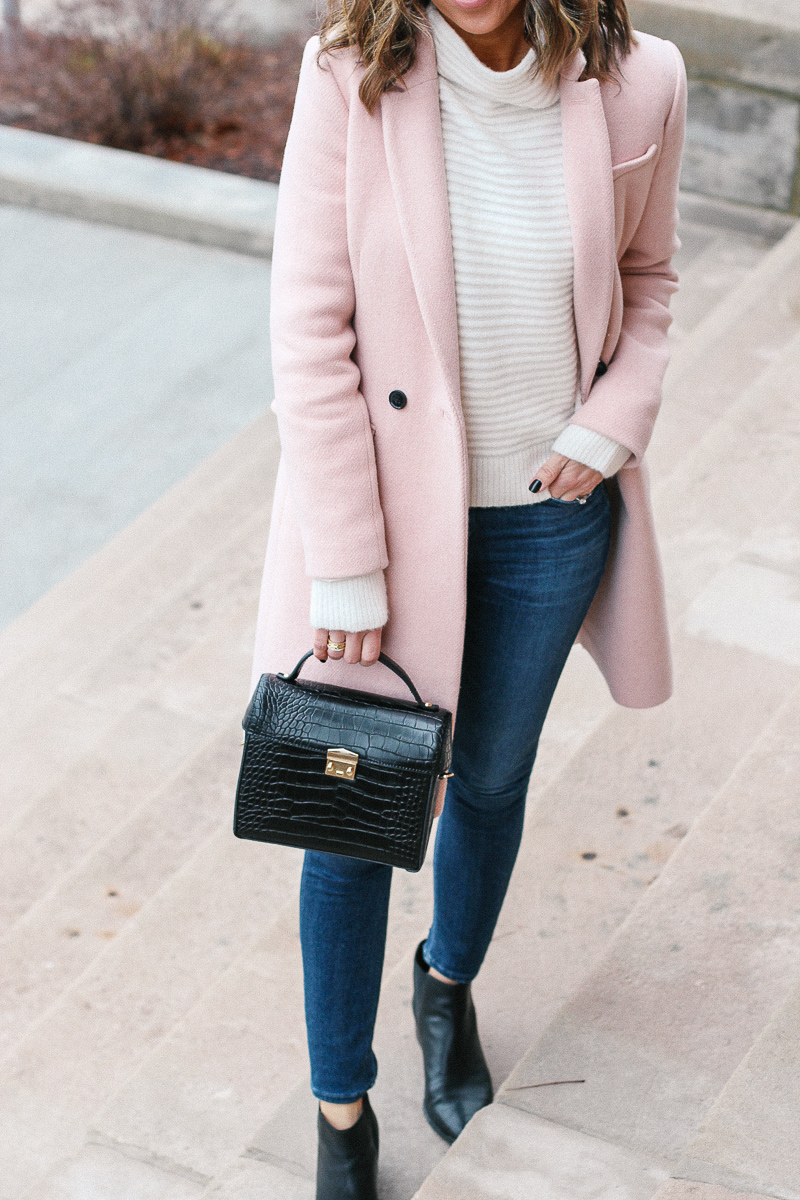 Coat (few years old from BR) – great alternatives here, here, here, love this style | Madewell sweater – also here and here (in xs. avail. in more colors) | Citizens of Humanity jeans (tts) – pretty much same style for a bit less | Marc Fisher Booties – also here, similar style for $70 (super nice) | Mango Bag (sold out) – similar on major sale (love! almost bought it instead)
Have a great Monday!