Not sure why I didn't add these LOFT fitting room try-ons to yesterday's post…  so here they are.
Check out my previous fitting room try-ons here (they're all now under this tab)
Before I start, my black booties in the pics below are one of my faves (had them for a few years, also have them in suede… so yes, that good. They're pretty pointy fyi in case you're not a fan of pointy toe shoes. But I do highly recommend them, they're very comfy and chic, of course 😉
Love this combination – classic white button down with a cardigan.  I tried on my usual size, xs, in both pieces and they fit tts.  Button down is long enough in front and back to be worn over leggings. Great closet staple.
Cardigan |  Button Down Shirt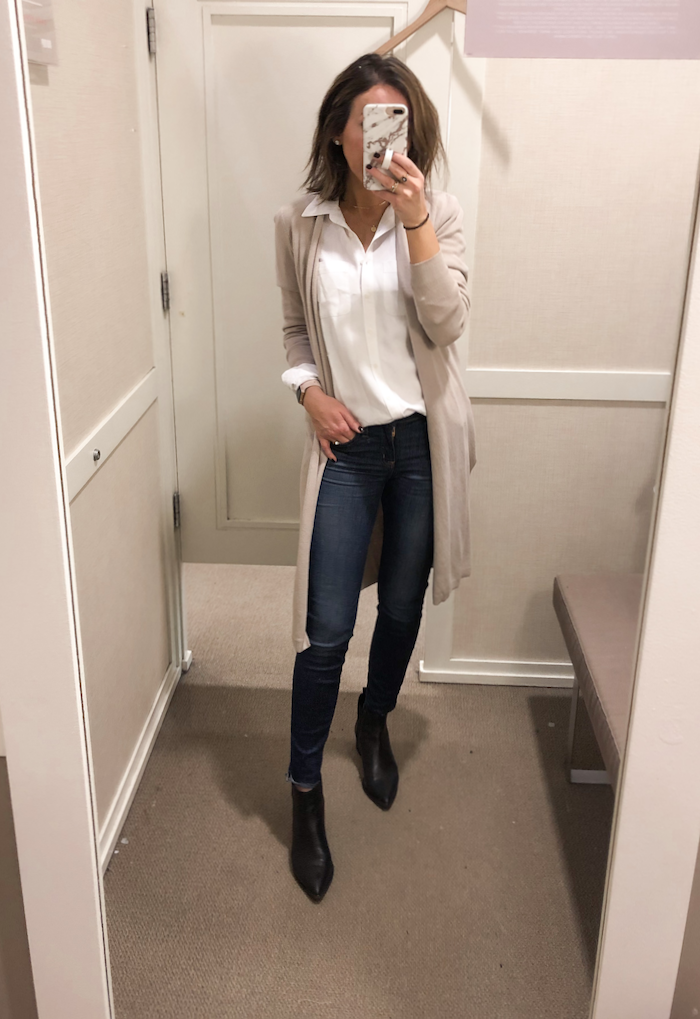 This striped blouse is the same style as the white one above. Loved both and would have gotten them but already have pretty much identical ones in my closet.   Striped utility blouse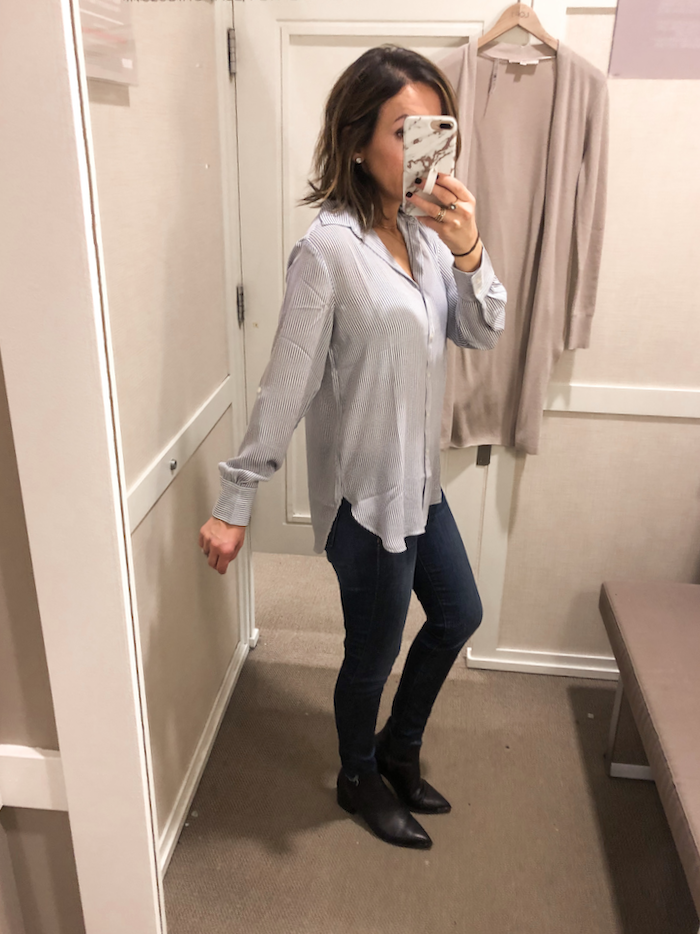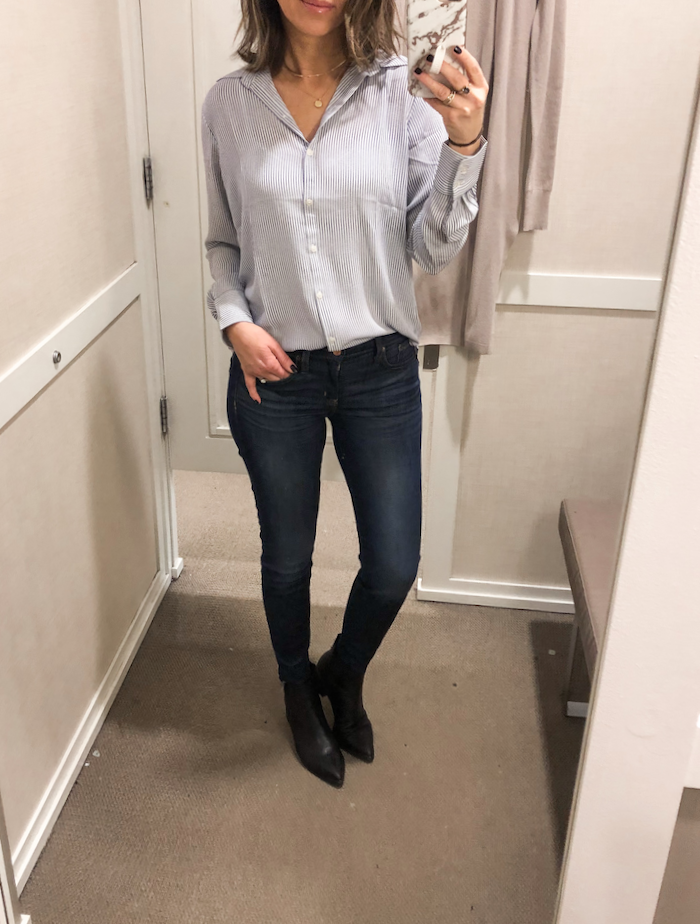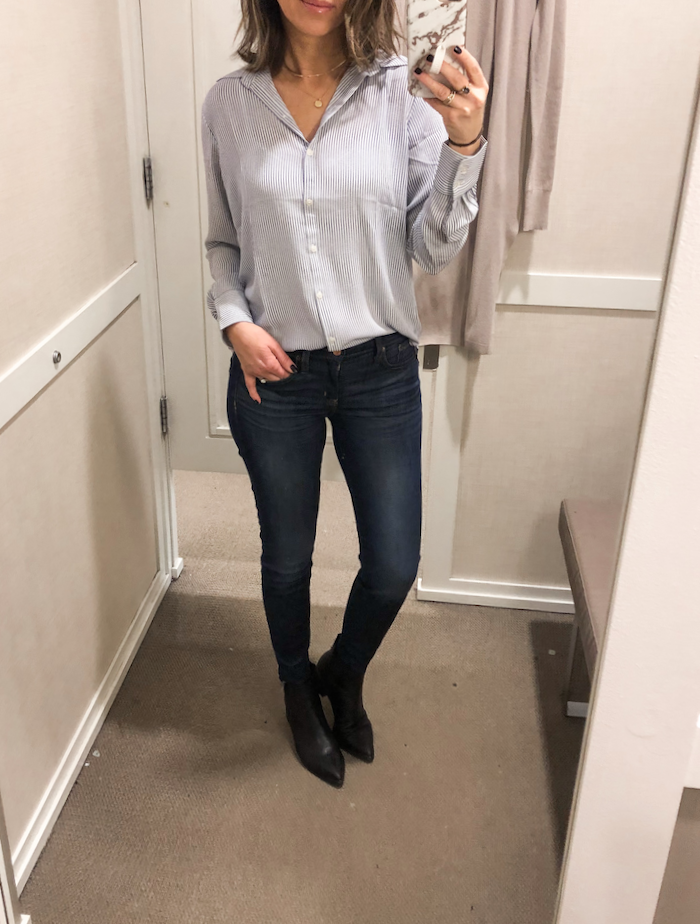 Really liked the texture on this sweater as well as the shoulder buttons (not seeing it online yet).  Wearing xs.   There is also this sweater tunic with button details in multiple colors and it gets amazing reviews.  I didn't see this one in store but it's so cute…and that neckline – love!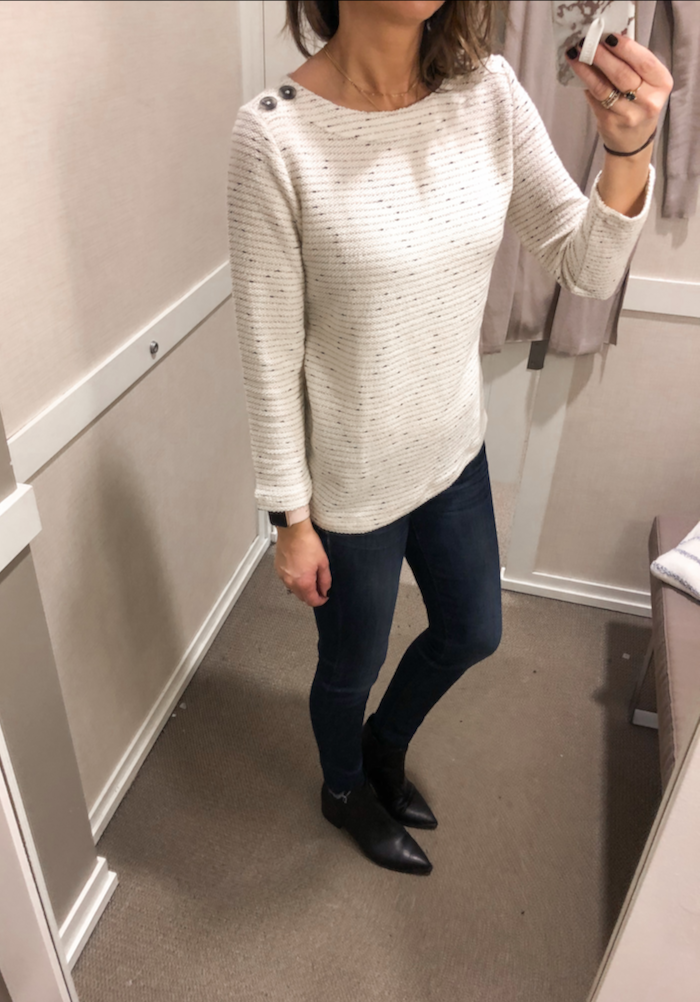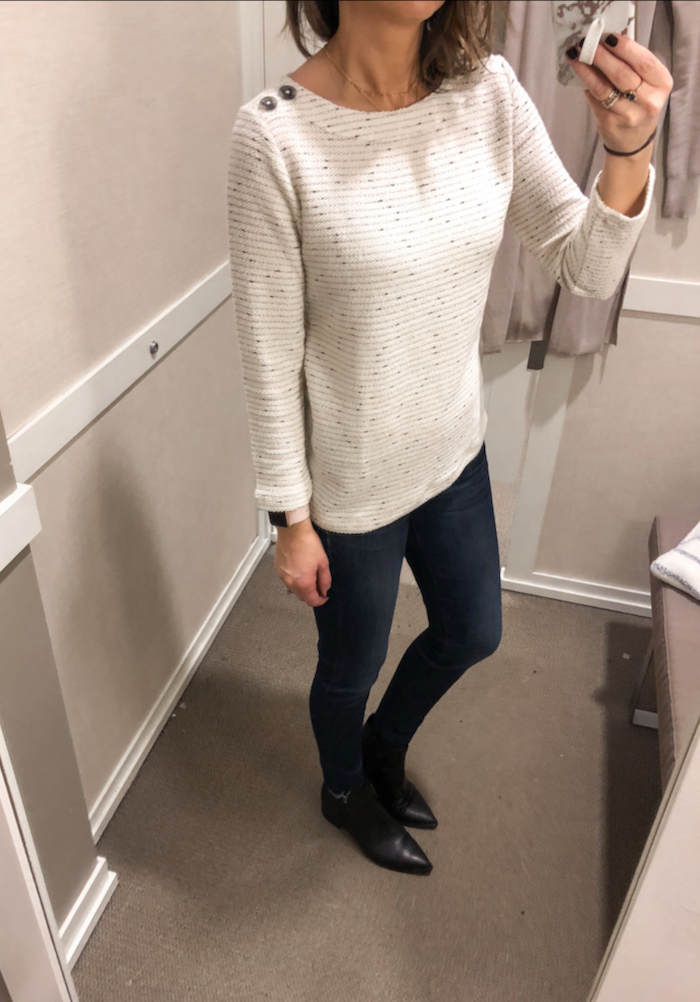 This textured striped sweater is so nice! Great texture and I love the boatneck neckline. Wearing xs below and it fits tts.  Textured Striped Sweater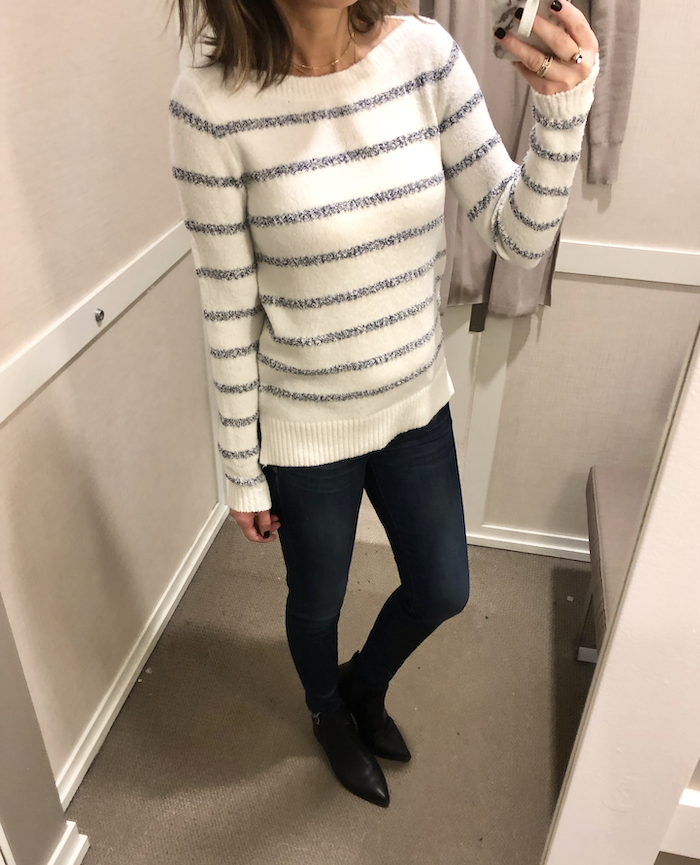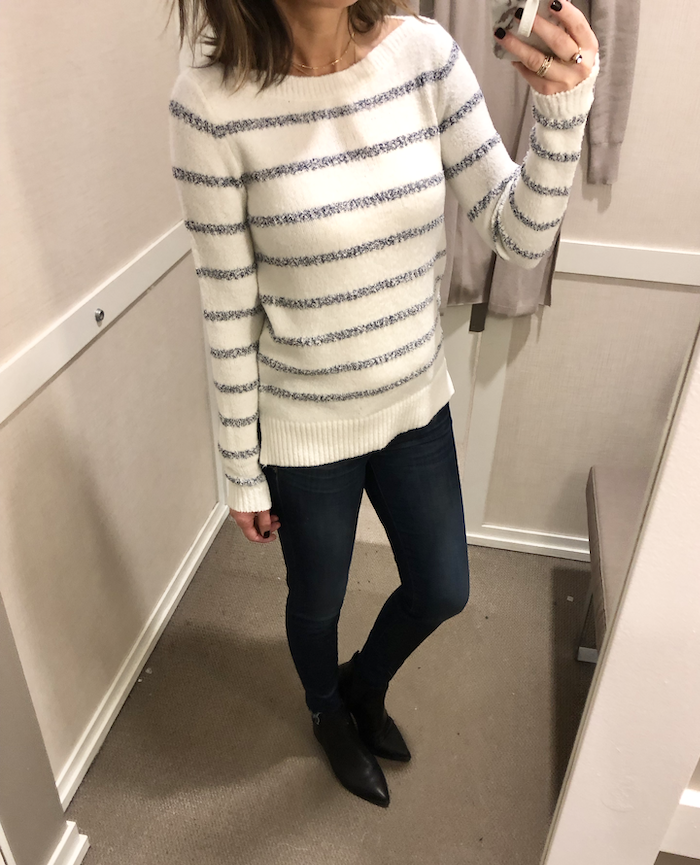 Cute blouse but for some reason it looked so funny on me. Wearing xs below   Striped Tie Neck Blouse 
Striped Hoodie (not online yet) but this textured stirped hoodie is.
Loved this dress but too short for me. It does come in Tall which usually doesn't tend of give me the length I'd like, mid-knee length. Ran tts for me. Tweed Dress
This cute lilac hoodie is now on sale + extra 40% off.  
And some other cute pieces worth checking out that I didn't see in store…

For select items that don't require the promo code aka 'No Code Needed'  get $25 off $100 w/code INSIDER249  (Lou and Grey excluded and clearance items)