Hope all of you enjoyed your weekend!
Yesterday's weather was beautiful, in the mid 50's, which meant I could wear these flats. And no heavy layers (I've decided not to freeze in the name of fashion anymore. Those days are long gone. At least not when I have to be outside for a while. Getting old haha)
If you follow me on Instagram than you have already seen these adorable flats.
Sometimes Jeffrey Campbell has some real gems when it comes to shoes haha. These were love at first sight! I mentioned in a previous post that these flats gave me Sezane vibes (because of this top and these pants). Oh, and this Reformation top!
Totally drawn to 'rich neutrals' lately and here are some fab "Rich Neutral Shoes" (I sort by price low-high). Loving these slides and this bag (still drooling over it a year later).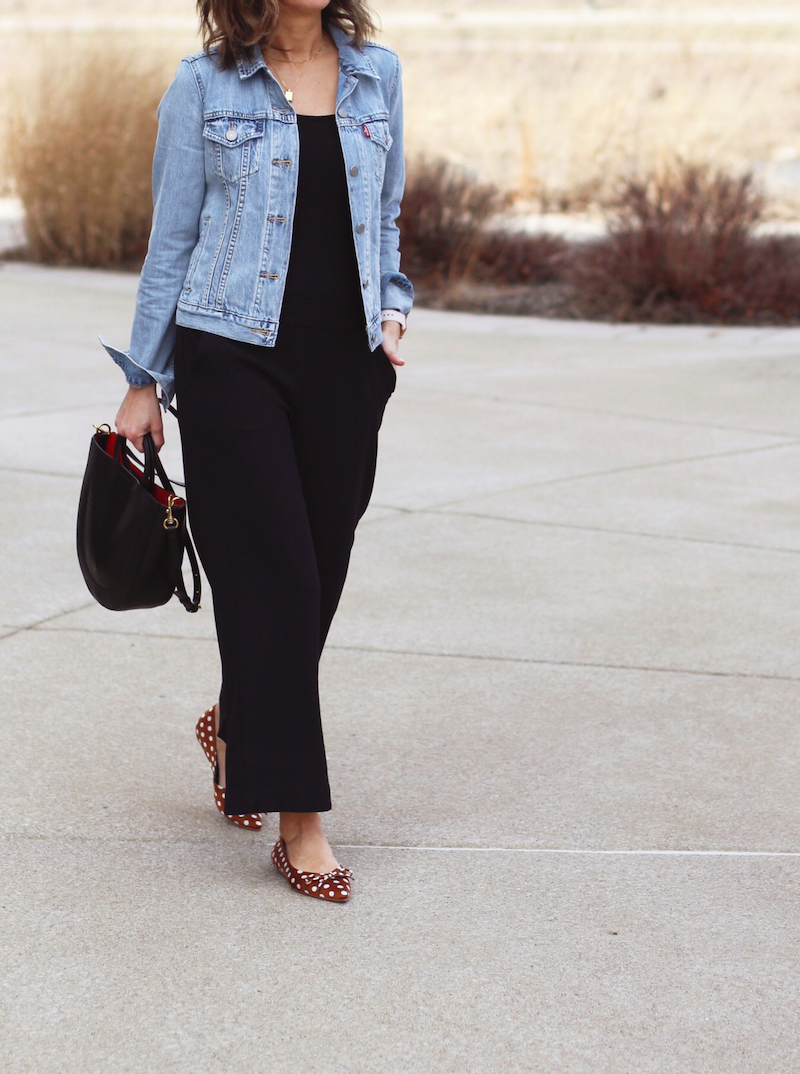 If you saw these fitting room snapshots then you've seen these wide leg pants with big polka dots. Same style, these are just all black. They're so comfortable and I find them to be so chic. My husband might disagree lol
They're a bit thick (I think the quality is amazing) so they might not be ideal for super hot summer months (but I wouldn't say they're any worse than jeans in summer). Office or any other place indoors where they blast the A/C in the summer…these should be fine.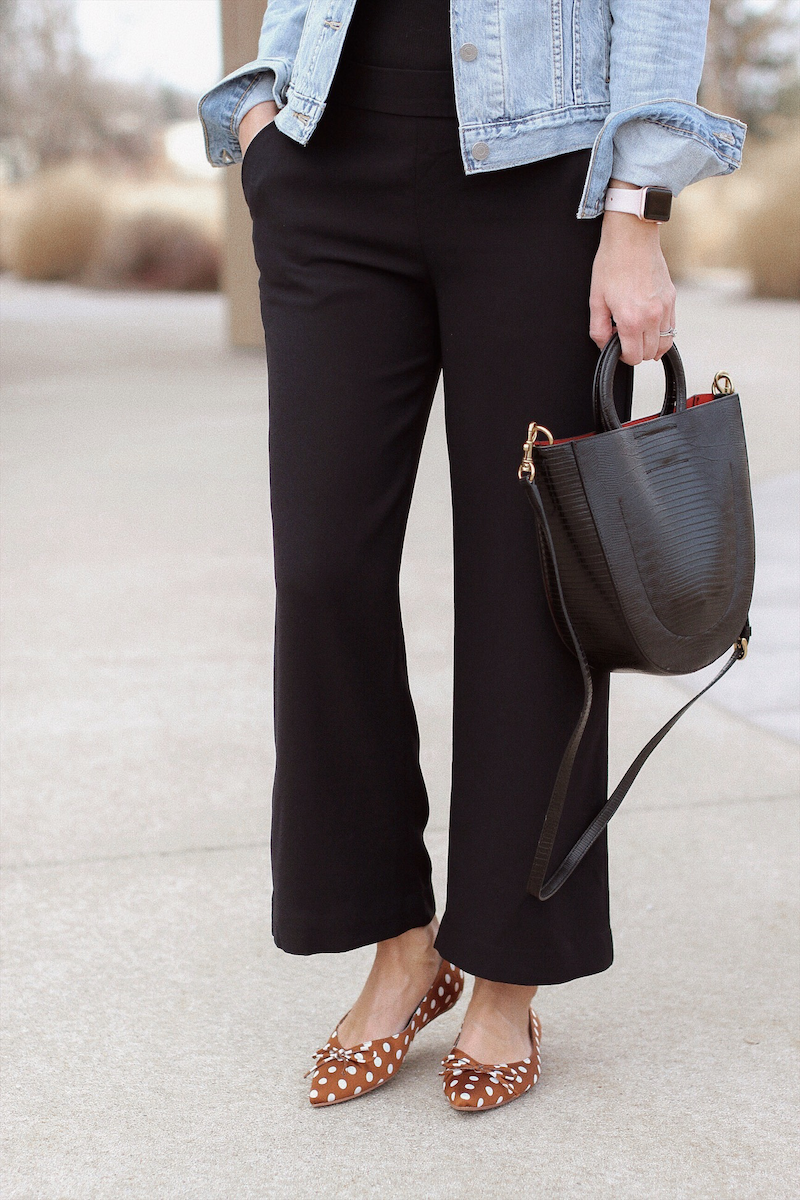 The bodysuit I'm wearing is in size US6. It's almost borderline short in the torso as it keep pulling down and I keep pulling it up (this might be a problem if you have a bigger chest). But I love the neckline so I kept it to wear under cardigans and jackets.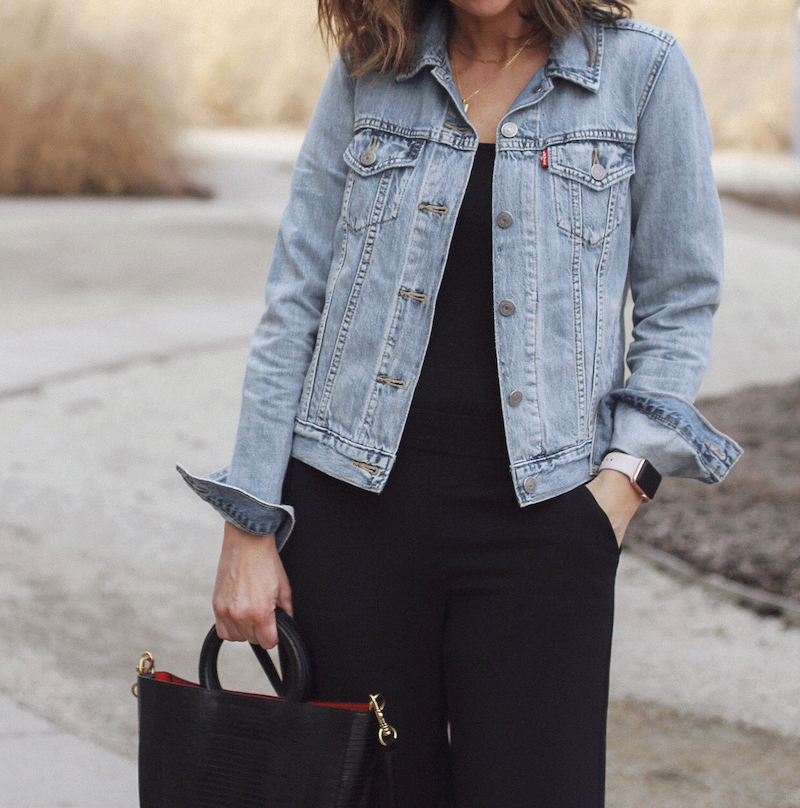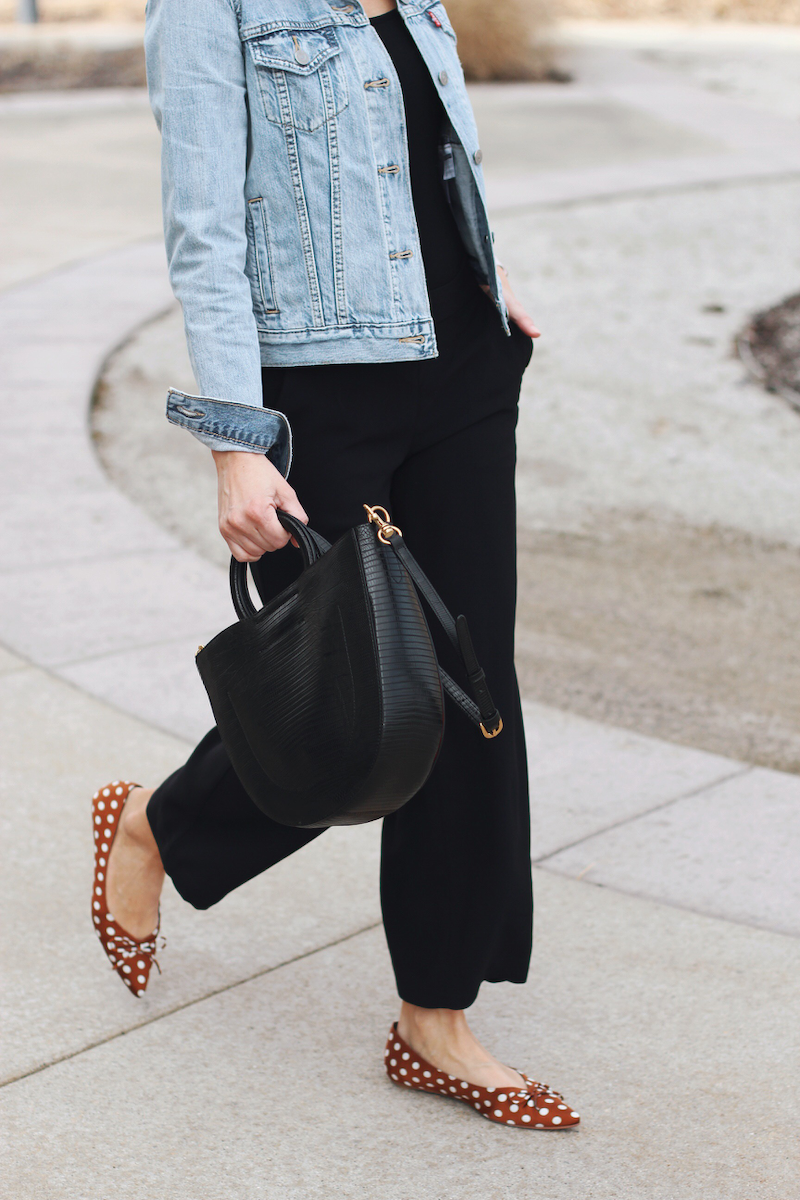 In case you're wondering about the comfort of these flats… I haven't worn them for very long to be able to give you honest option on the comfort. They seem comfortable so far.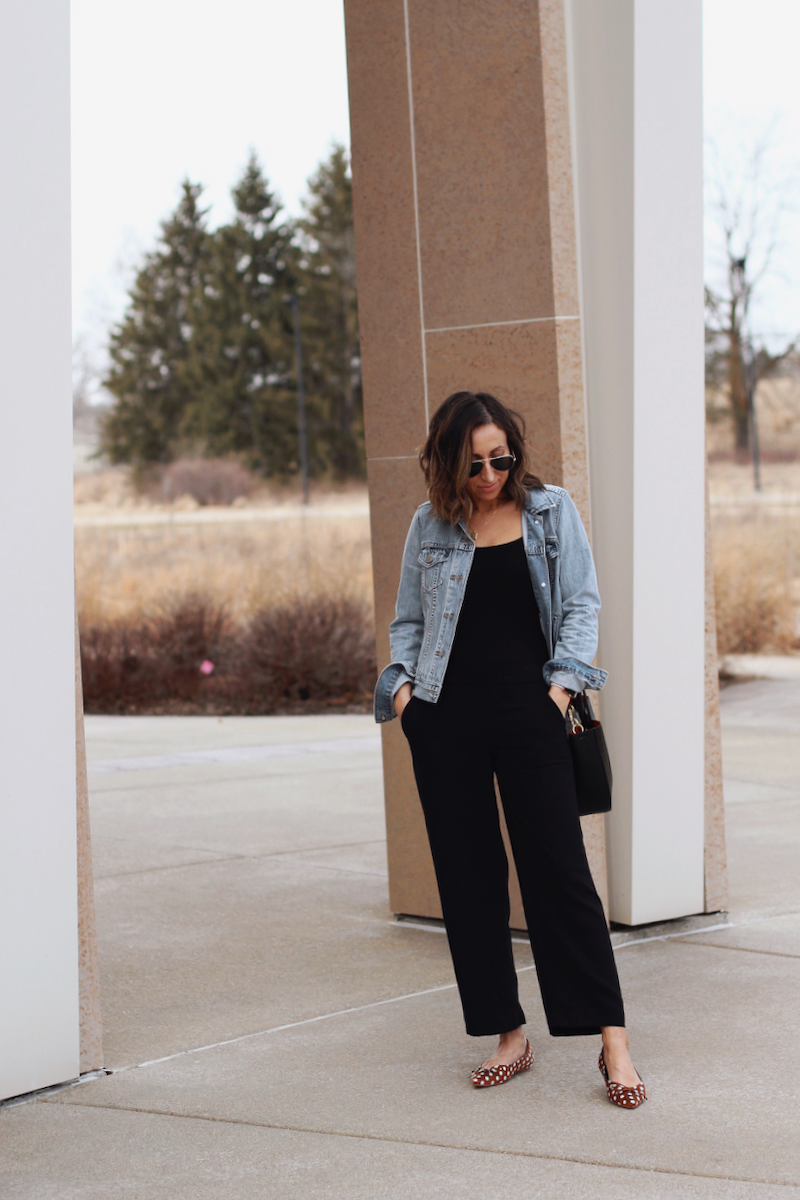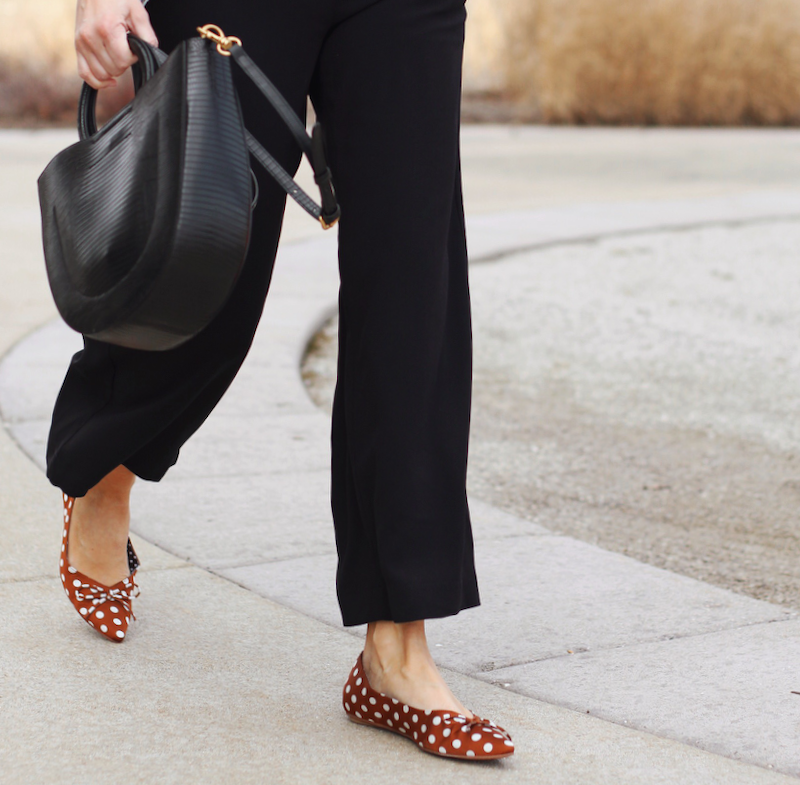 Jacket: Levi's – great option for $13 | Pants: LOFT tts | Bodysuit: Asos | Flats: Jeffrey Campbell | Bag: Banana Republic | Necklaces: One from this set, and one from this set

Also, don't forget Ann Taylor's 50% off + free shipping sale…it ends tonight 3/25. I shared some try-ons here and here
Have a great Monday!