Hope all of you had a great weekend!
Warmer weather is here, which means I can start dressing according to the temps outside hah. I'm taking it slow though lol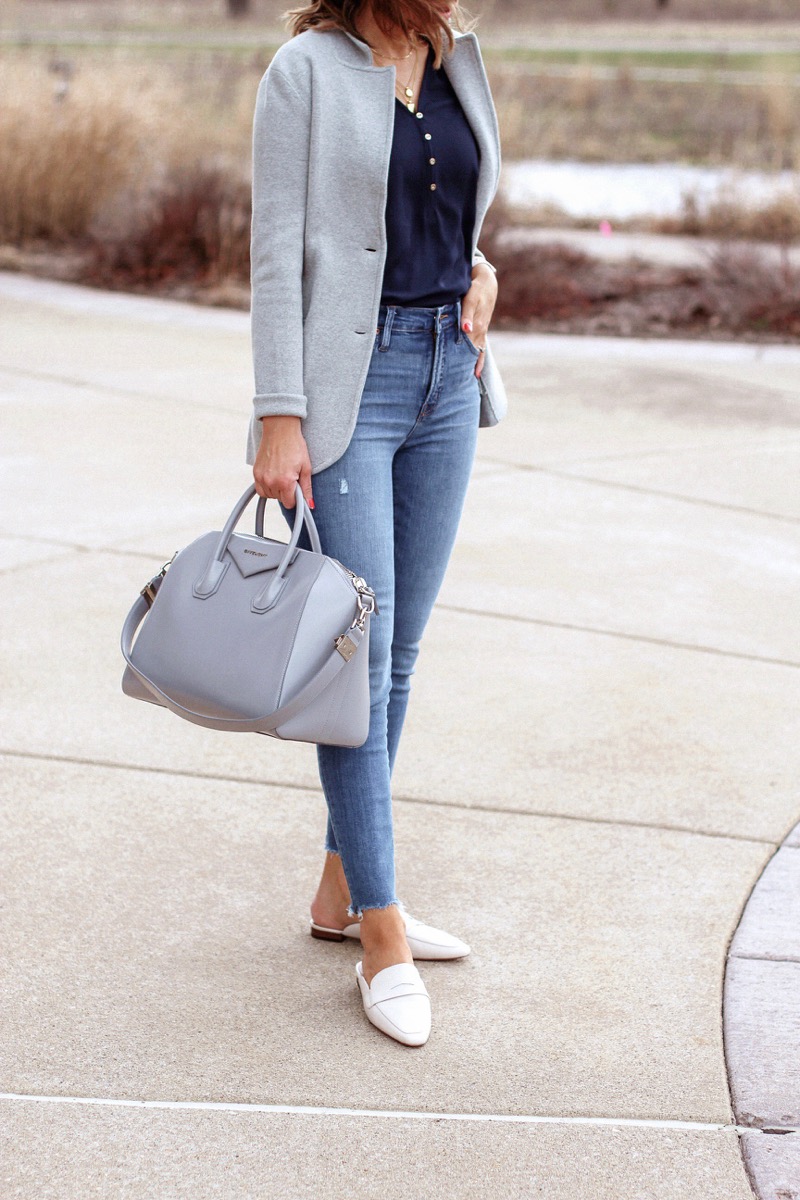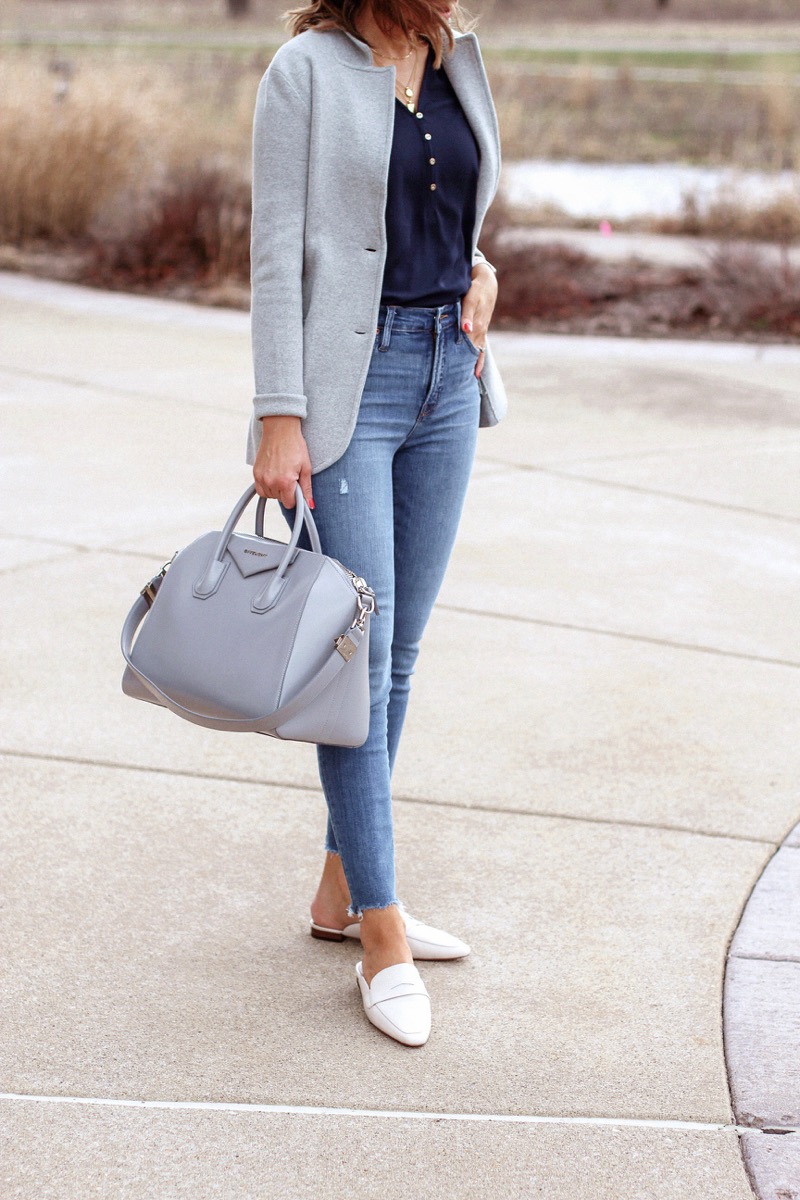 I recently ordered this button v-neck blouse and it's even a better deal right now – 60% off until tonight. It's a great versatile top that it's easily dressed up or down. And it's nice and airy, perfect for the upcoming hotter months. I got xs and it fits tts. Actually quite a few pieces are 60% off until tonight (some try-ons here)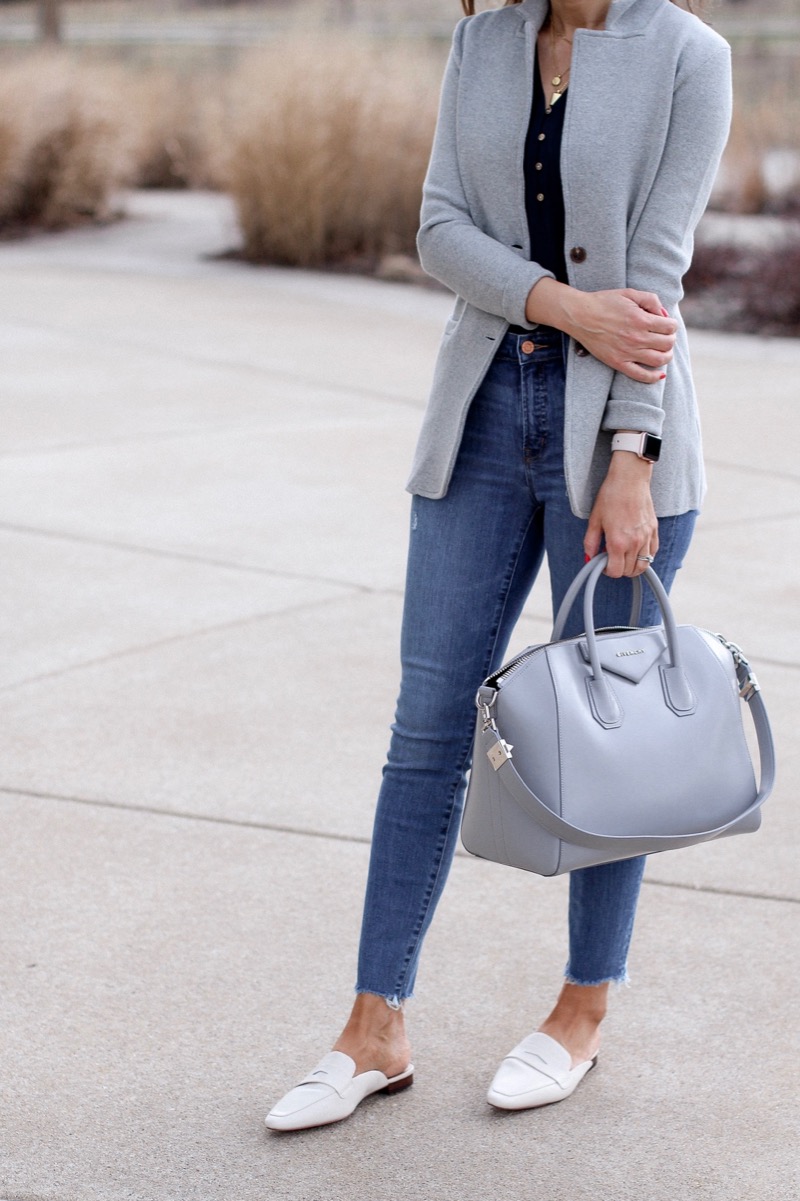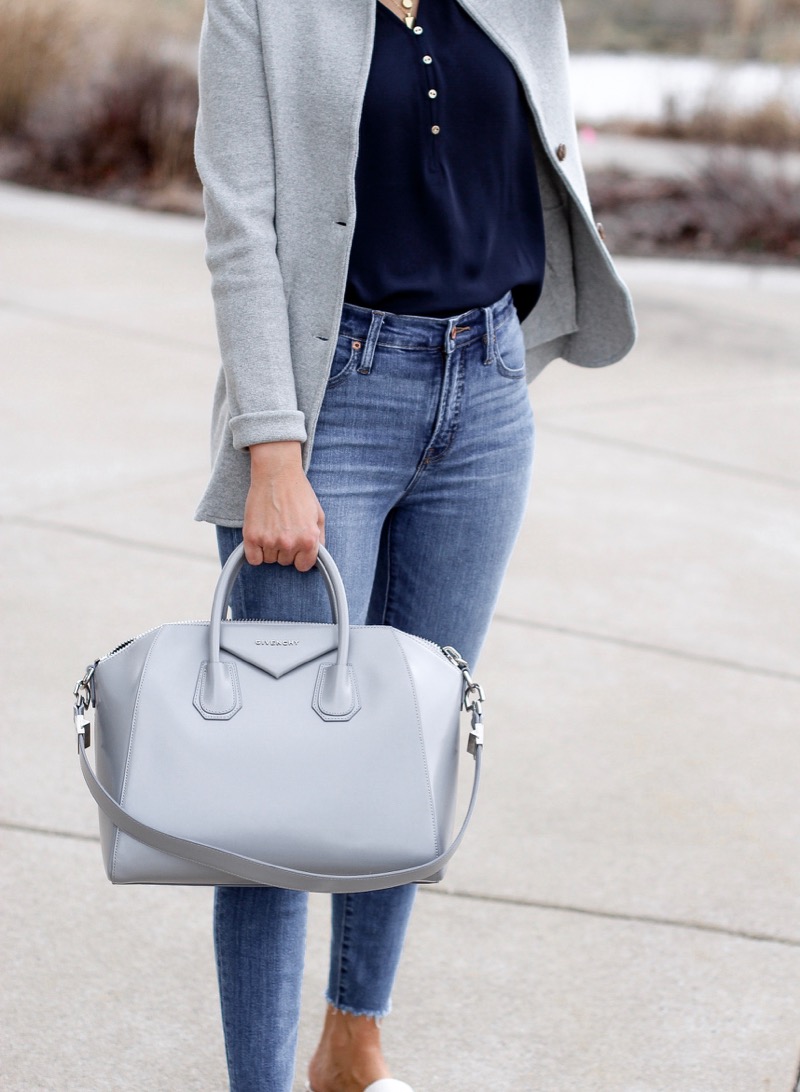 It was warm but SO windy that my hair was all over the place. Hence the headless pictures haha.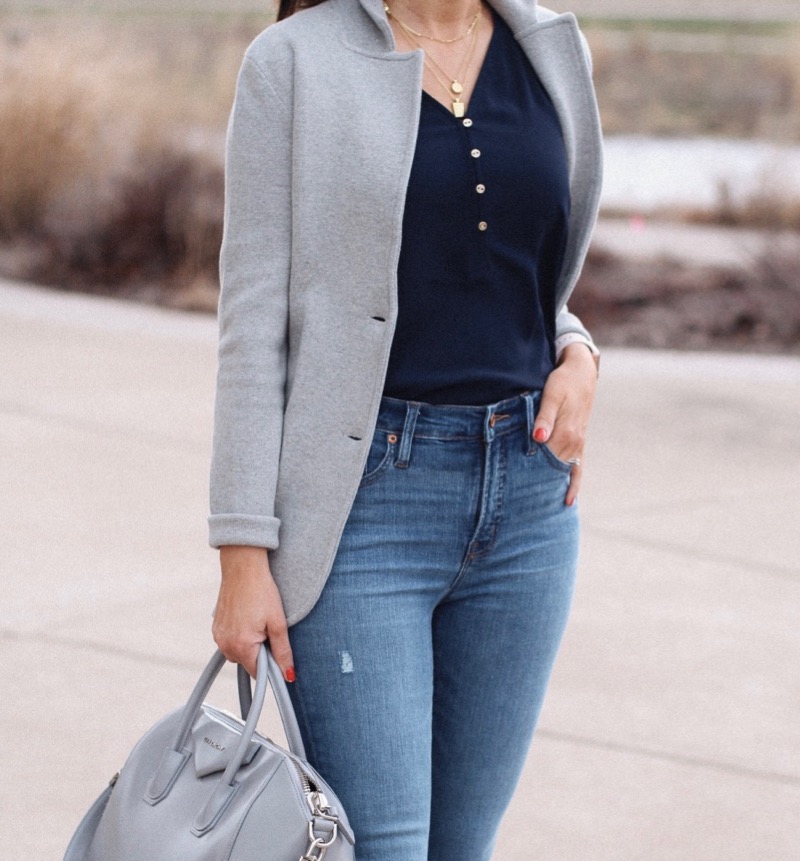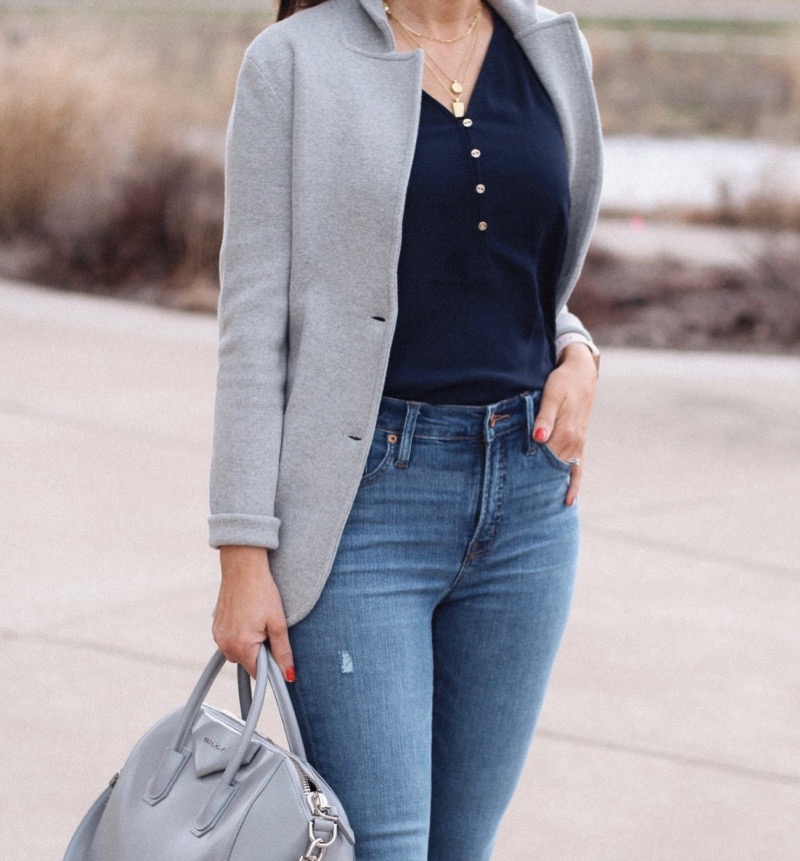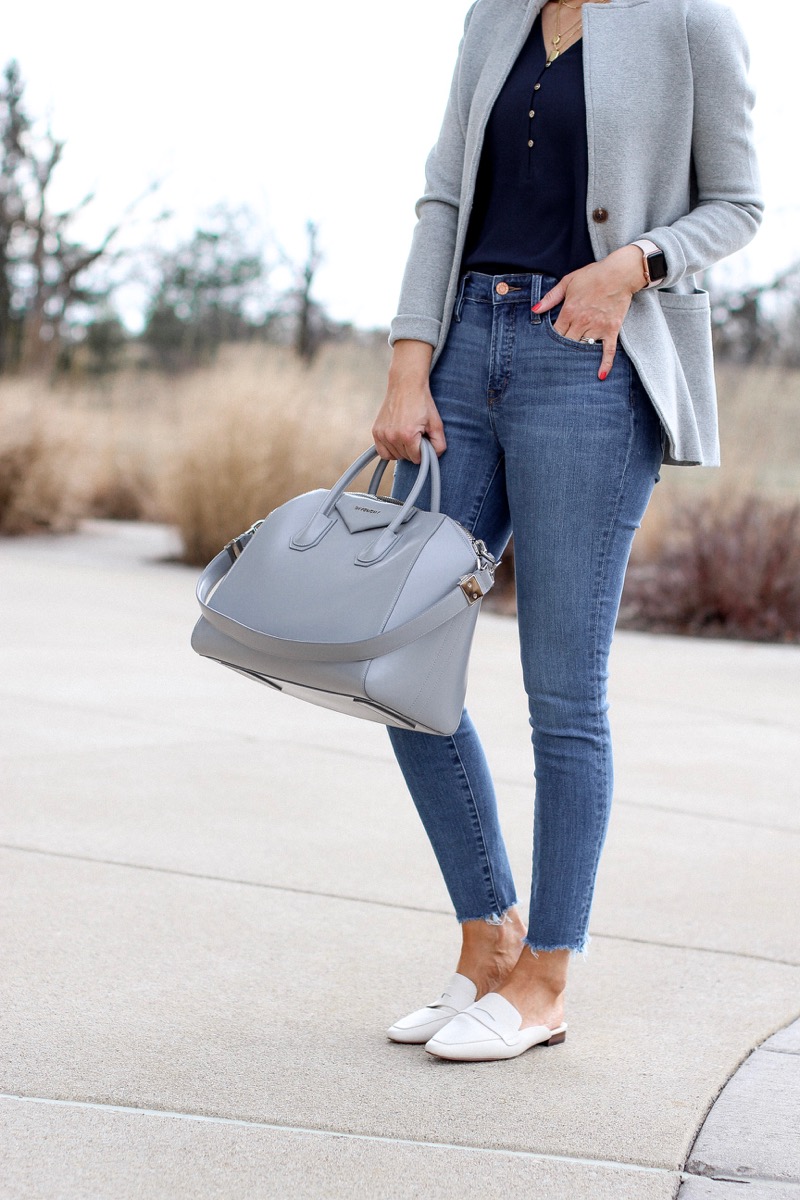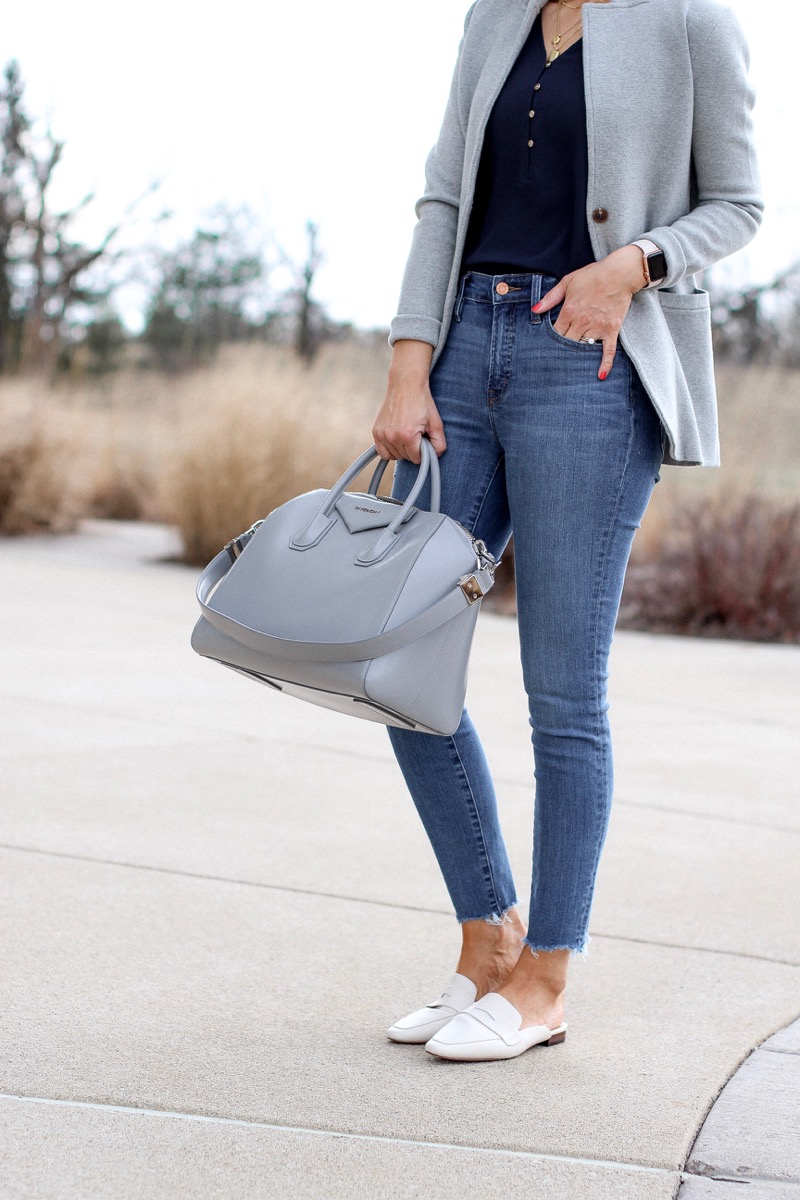 Sweater Blazer – on sale! – also have and love this version – both get amazing reviews | Button V-neck top (no longer available) – love this and this option | Skinny jeans – similar for under $18 | Loafer Slides – on sale until tonight (4/7), pretty option for $40, similar option for $28 | Necklaces and one from this set | Bag – nice option for $23

Have a lovely Monday!