Hope all of you had an amazing weekend!
Today is going to be an amazing day as it's supposed to be in mid 70's and sunny!  So happy!
This outfit has been one of my favorites this month. Pretty much any outfit where I got to wear this sweater jacket…I've really liked. Really love it in white too (comes in 10 colors)!
I definitely should have picked a different location for this outfit as I'm sort of blending in with the background haha. But it is one of my favorite locations to shot because there are no people around on the weekends (at least not very many). After all these years of blogging I still find it super awkward to take pictures when there are people around (only once in a blue moon I don't care).
I was so happy to finally have finally found a pair of white jeans and exactly what I was looking for… a)  not too thin  b) straight leg and  c) ankle length.  I've been on the hunt for such a pair for over a year. And with the current promo they're SUCH a great deal (see details at the end of this post)!  Sale ends tonight (4/22).
I have a couple of pair of white skinny jeans but really wanted a nice ankle length (ton of options here at different price points).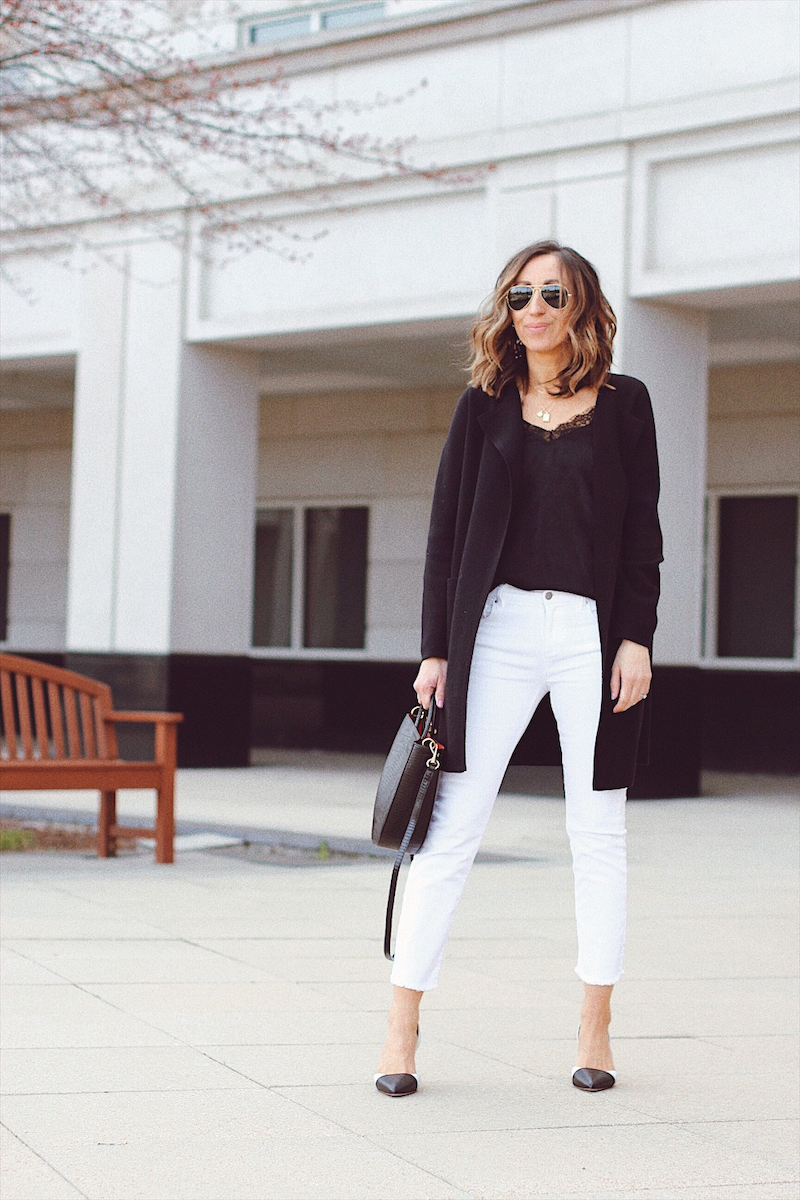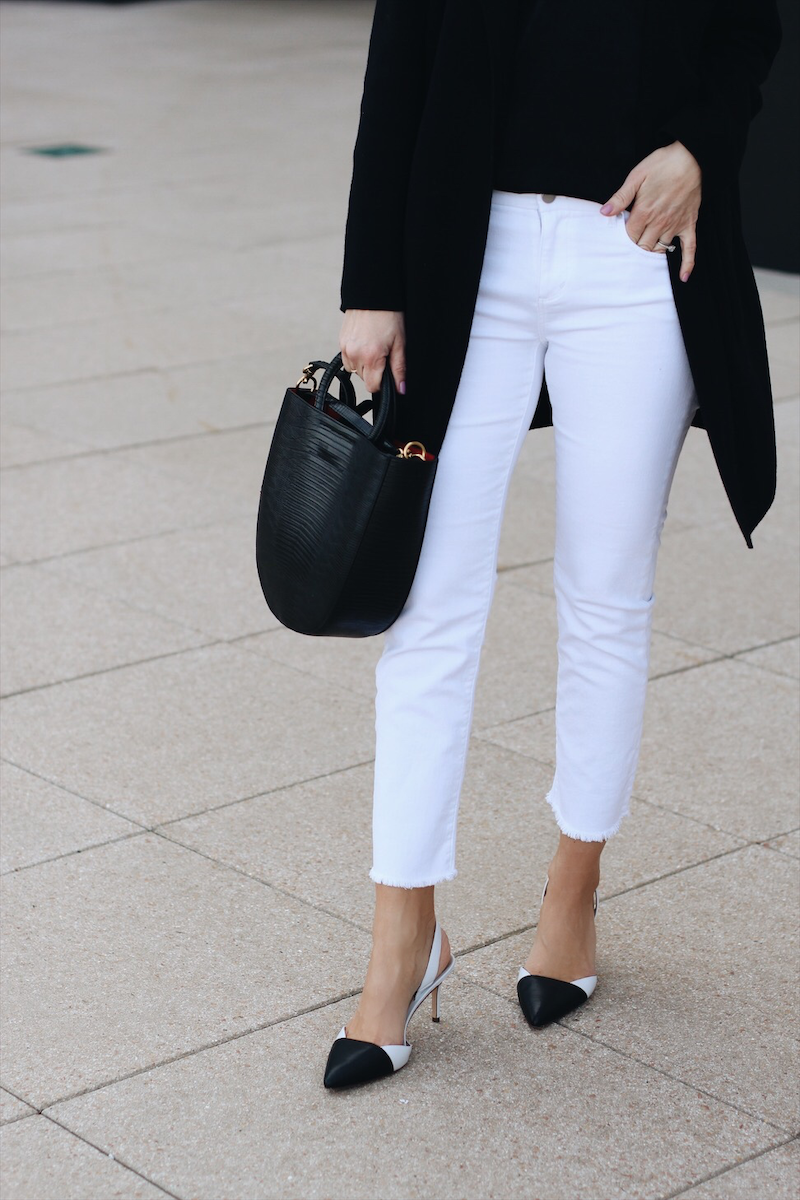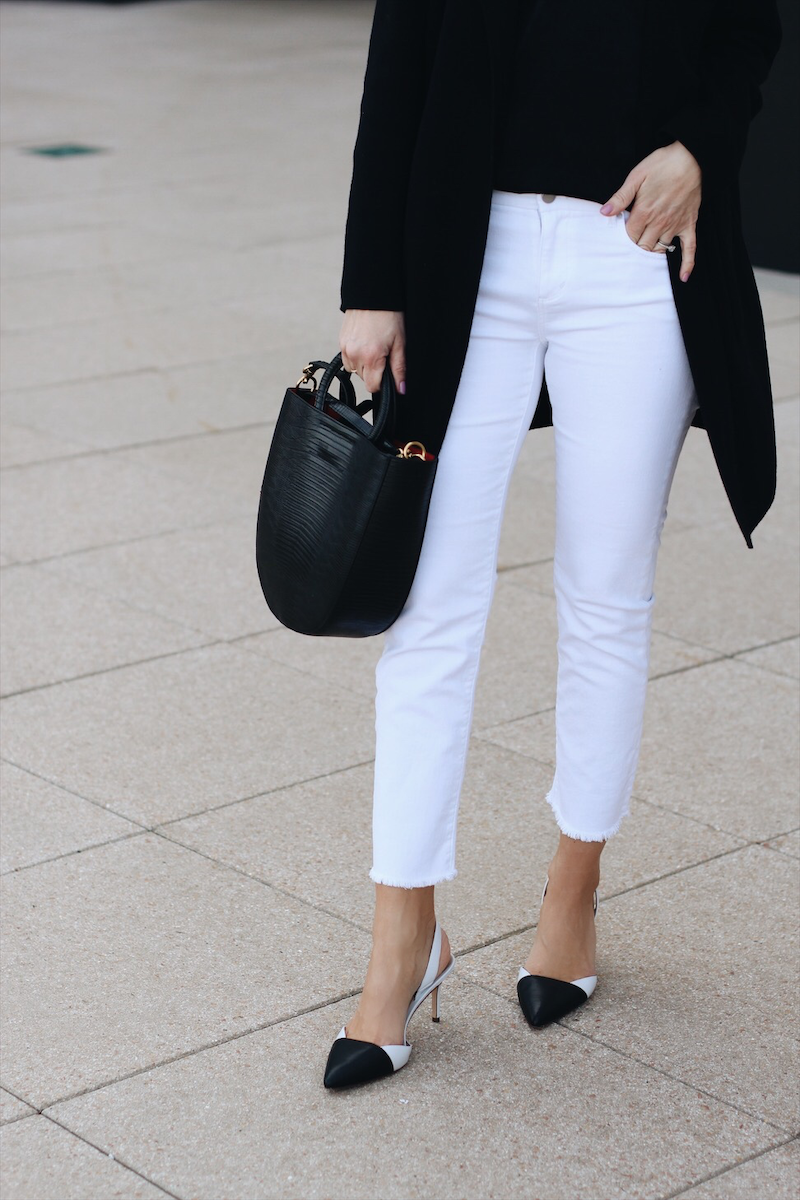 Outfit details:
Sweater Jacket J.Crew in xs    |   Lace Cami (old) – similar here and here   |  Straight Leg Ankle Jeans AT  |   Black and White pumps Ann Taylor     |  Black Bag Banana Republic –   |  Necklaces one from this set and two from this set (love to mix and match them)
Thanks for reading!