Happy Hump Day!
Today Shopbop kicks off their event of the season (you can sign up here for early access for future sales). Get 20% off orders under $500 and 25% off for orders over $500.   This includes sale items too (a ton of amazing items on sale, like this pretty Cult Gaia Bag, a ton of pretty shoes, including my favorite loaferes ).
  I rounded up just some of my favorites below, with some stunning Spring and Summer staples.
 Almost all pieces I shared this post are available, which are some of my favorite I've accumulated over the years!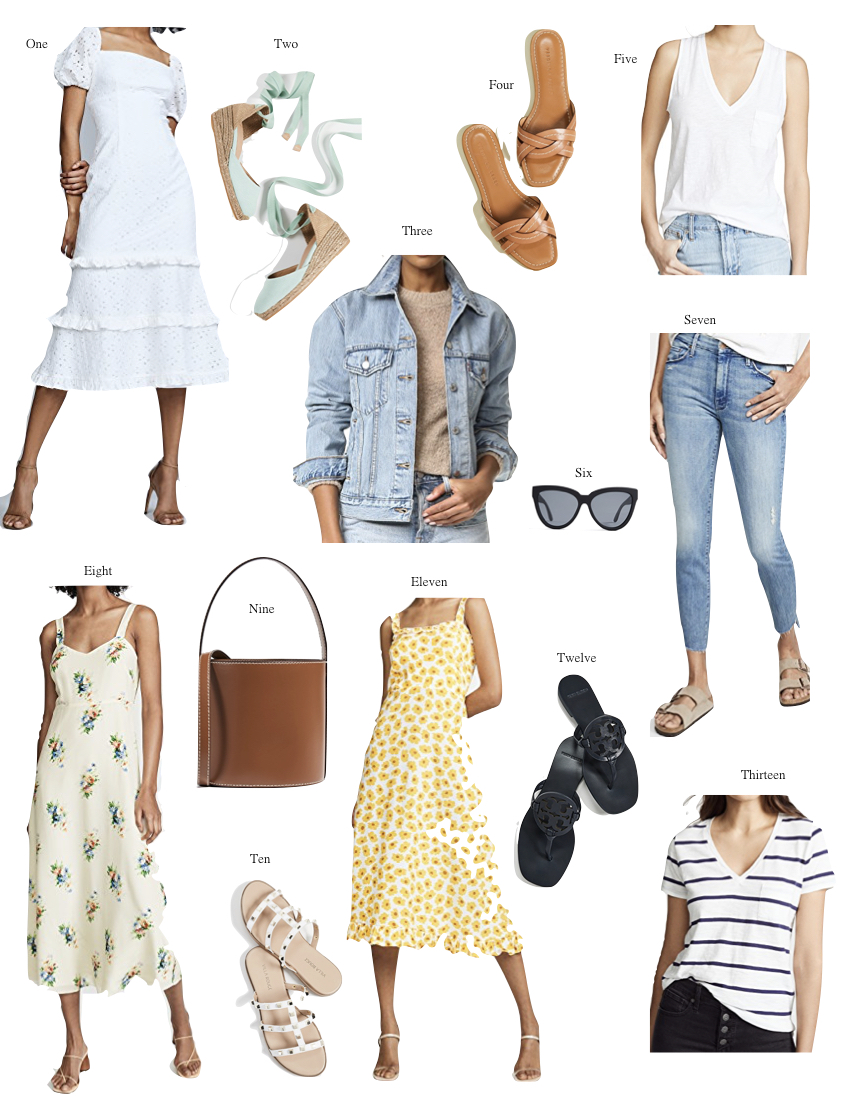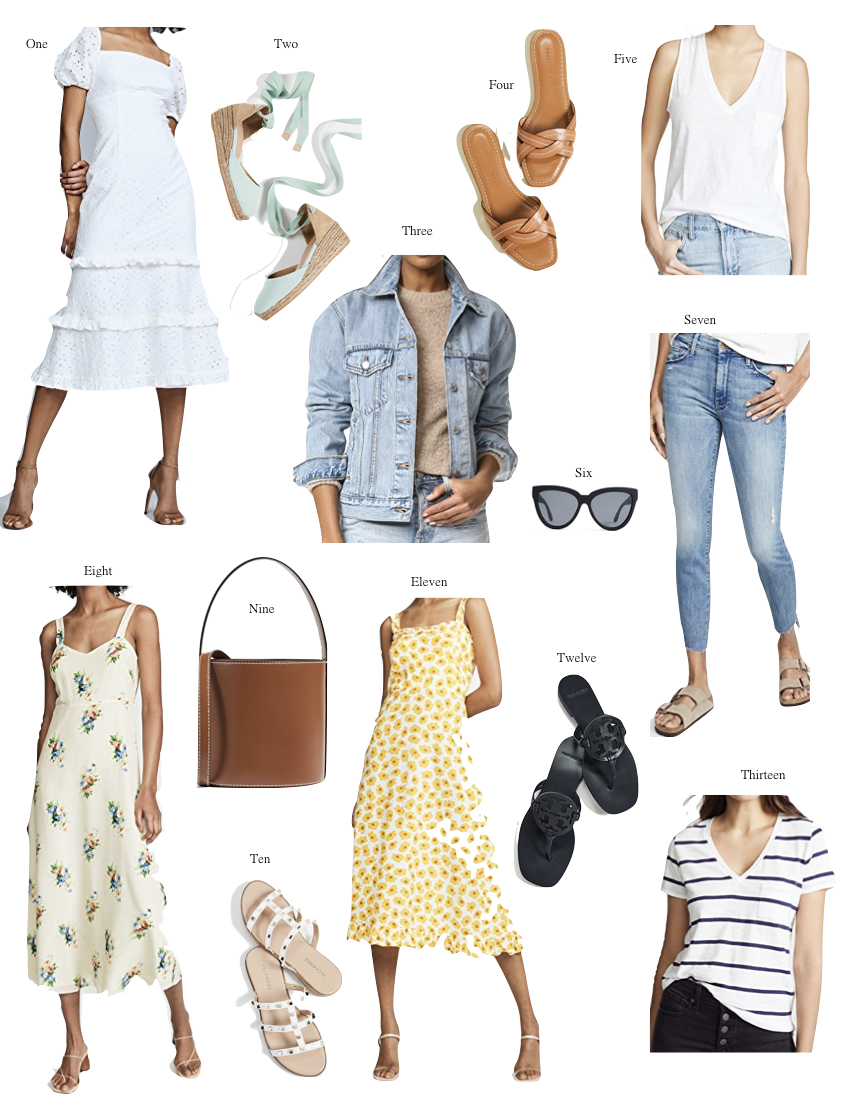 One – this pretty dress comes in color "rouge". It can be worn off the shoulder too.
Two – love this color! So perfect for Spring and Summer. I have these and love them.
Three – My favorite denim jacket.
Four – so obsessed with these! Been drooling over them but they're a tad pricey. But so gorgeous!
Five – I have a few of these in short sleeve version and love them. This one will be perfect for Summer or under cardigans/jackets.
Six – classic and chic sunnies.  And a lot cheaper than they look
Seven – Mother Jeans are my favorite. Love the hem and wash on these
Eight – such a pretty print. Would look so cute with a denim jacket or cardi over it
Nine – Been eyeing this bag for ages – classic shape!
Ten – these are great Valentino dupes.  This is another brand that has some great Valentino dupes.
Eleven – another perfect print for upcoming hot months
Twelve –  love these with the new 'square toe'. These are selling out fast.
Thirteen – wore this one just the other day. Clearly love Madewell tees.

And some of my favorites…
The Chanel dupes below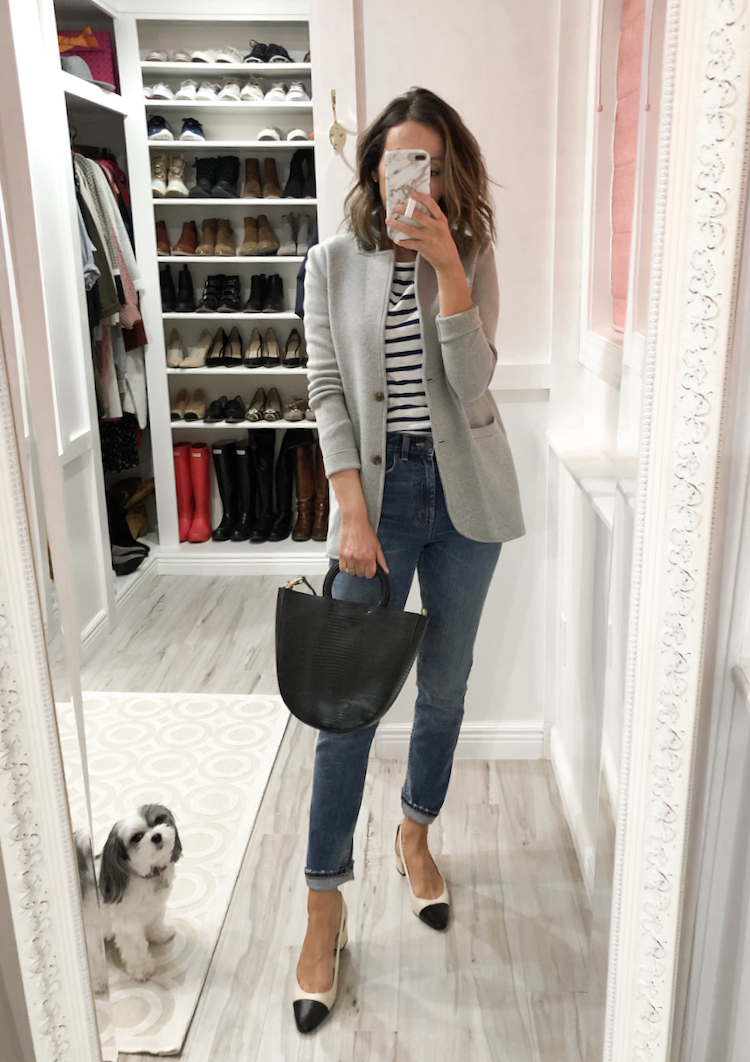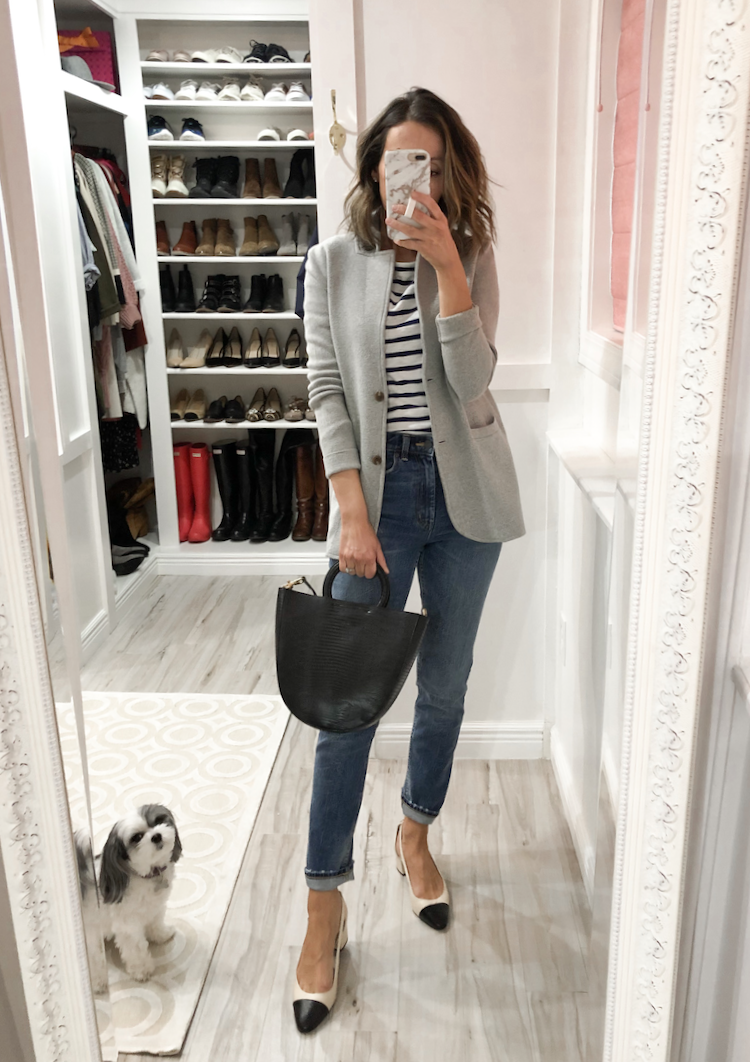 …polka dot flats with my favorite jeans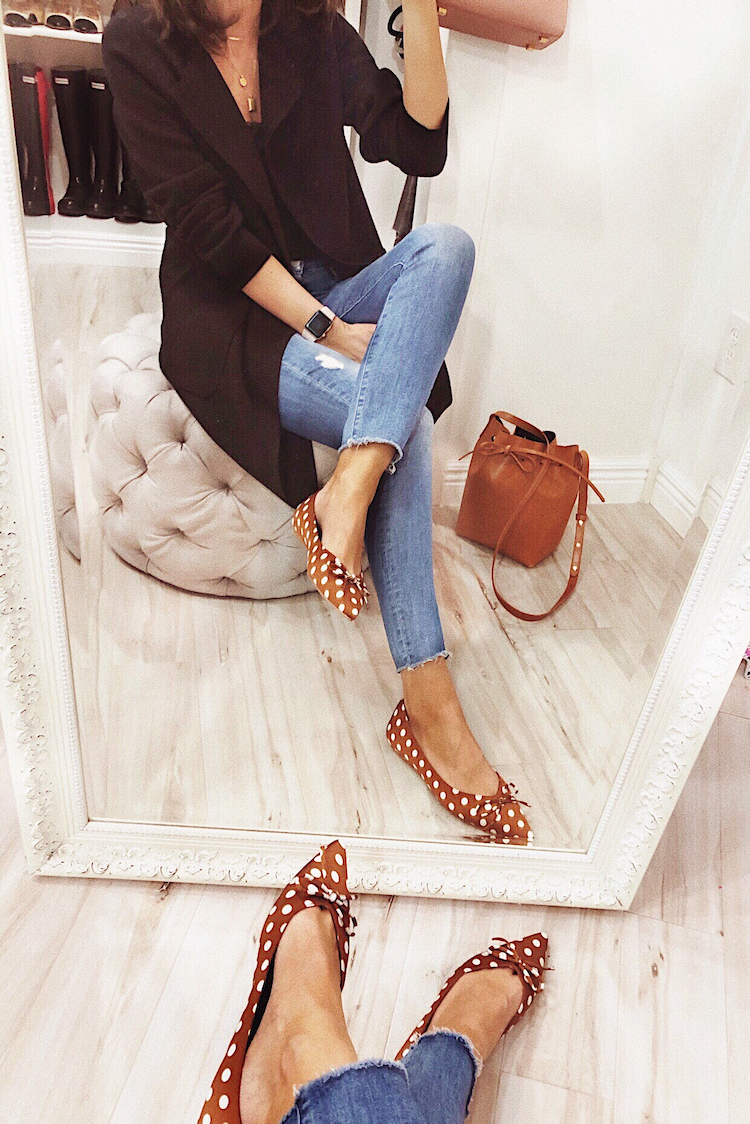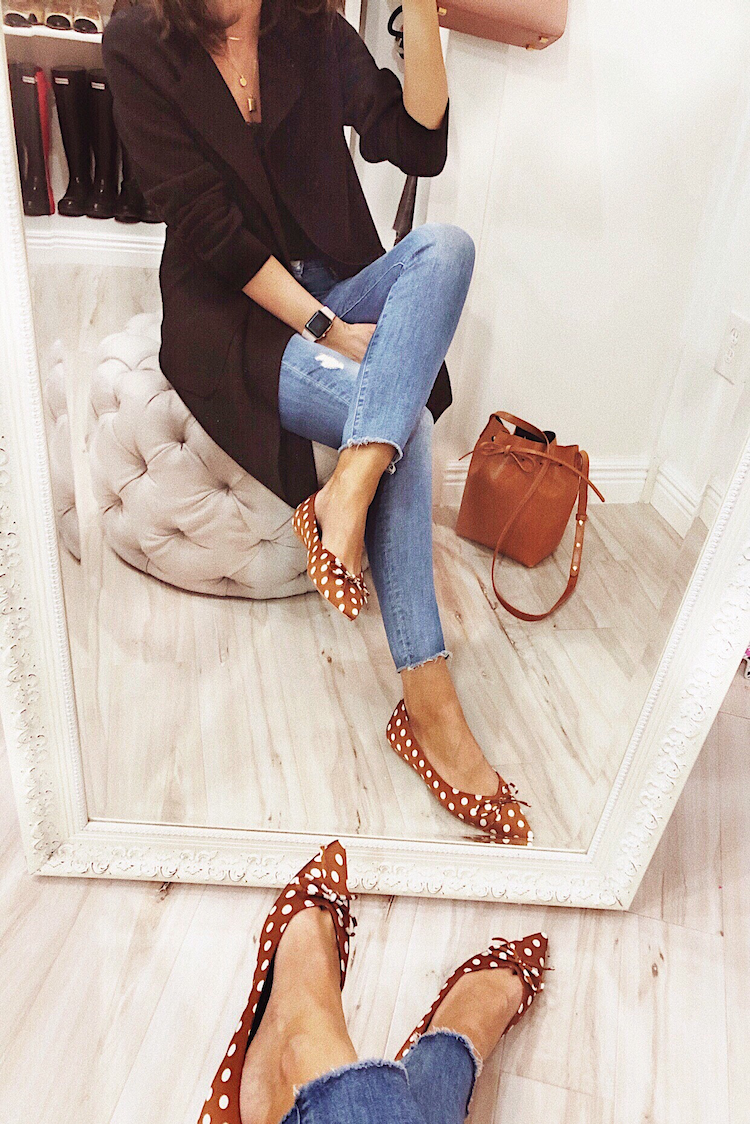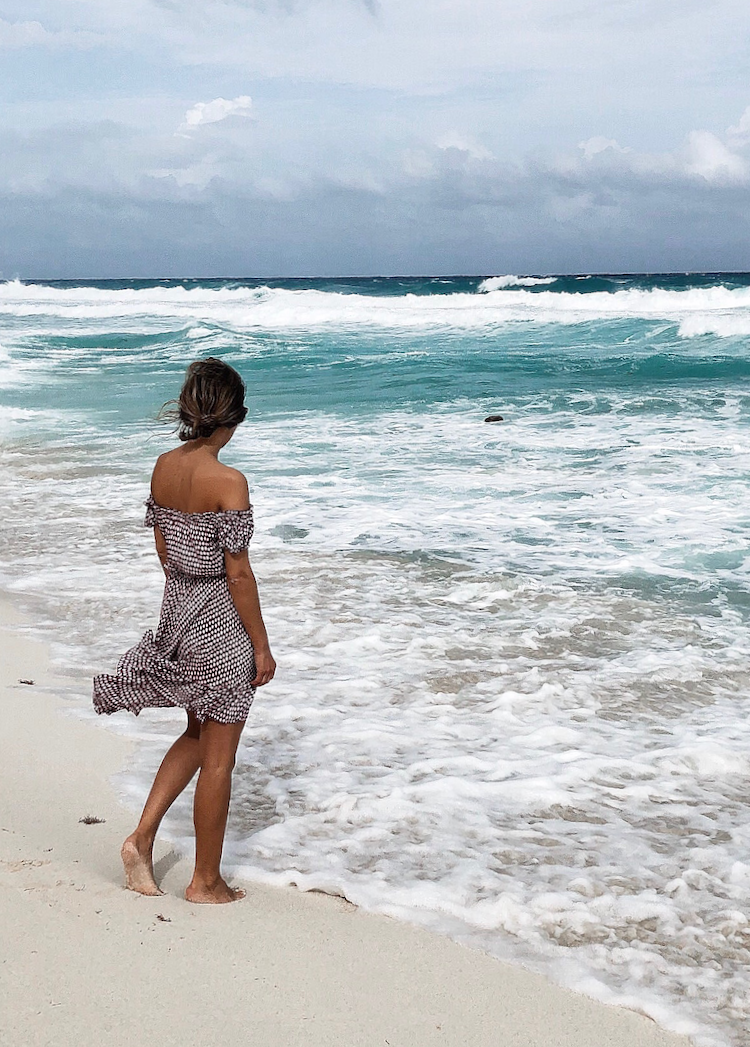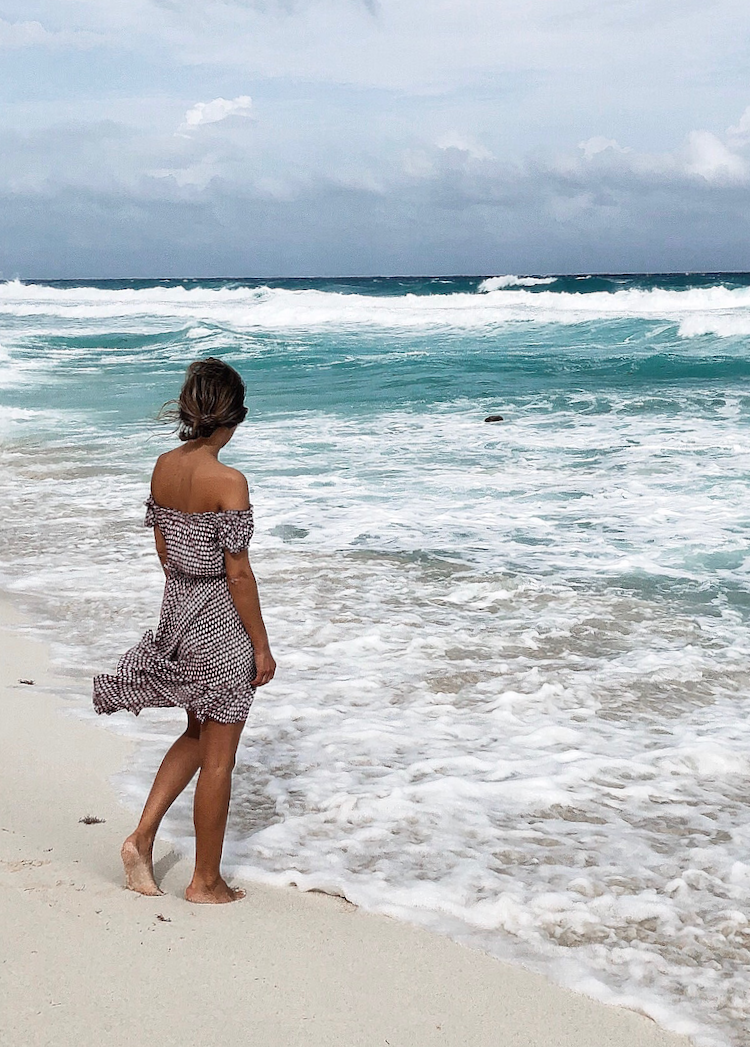 Have a great day!