One day closer to the weekend 🙂
In yesterday's post I mentioned how much I love these tees and you can get them 20-25% off until the 12th. Mine are xs and they're a nice relaxed fit.  My necklaces (mixed and matched…wearing one from this set too) are part of the sale too.  Madewell jewelry has become my favorite for affordable but well made jewelry.
I've been loving these sneakers so much and have worn them a ton already. Kinda surprised they're not dirty yet…granted I don't wear them when it rains or in the mud…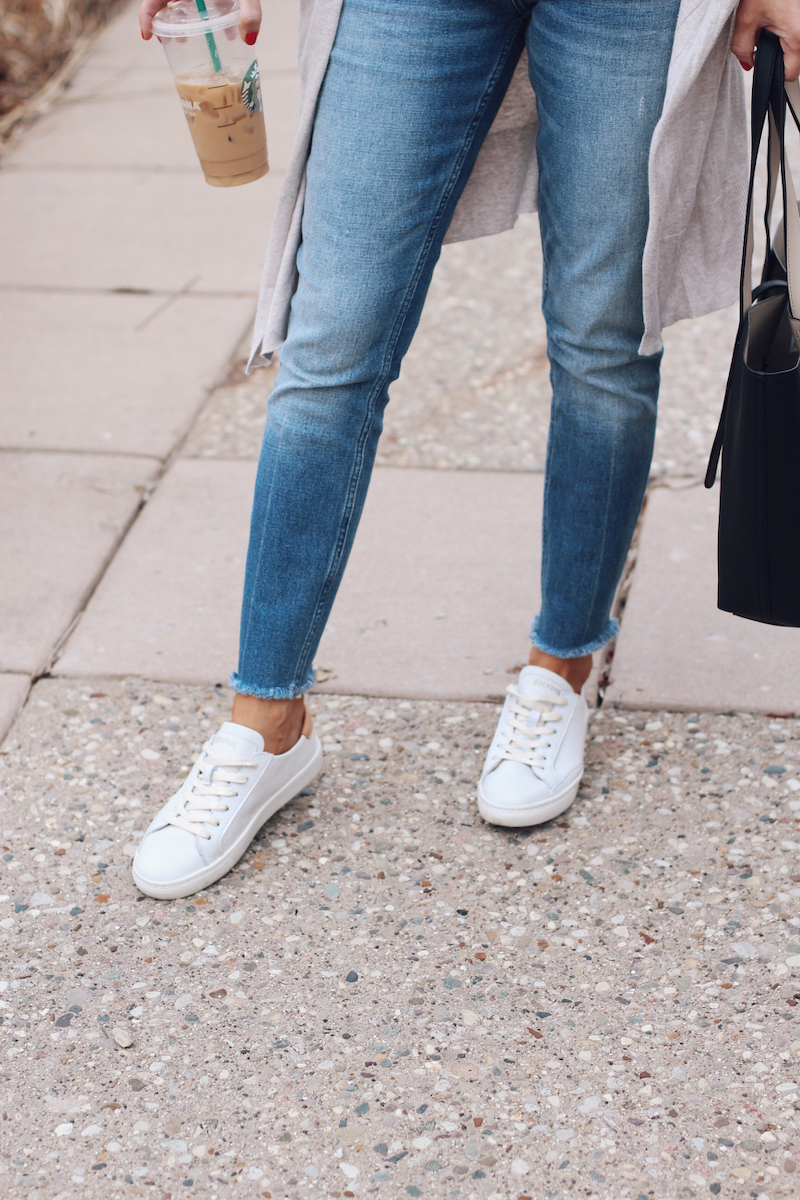 If you're a fan of this style sneakers check out some that are part of the sale right now.  The style is perfect to wear with certain skirts and dresses (like the good 'ol Converse…they pair with so much.  I don't think it's possible to ever not like those).
I've shared this tote in this post and it's so amazing for the price.
Shop my outfit:

You've seen these necklaces a million times by now but I wear them pretty much every day. I got two sets (total of 5 necklaces) and mix and match them.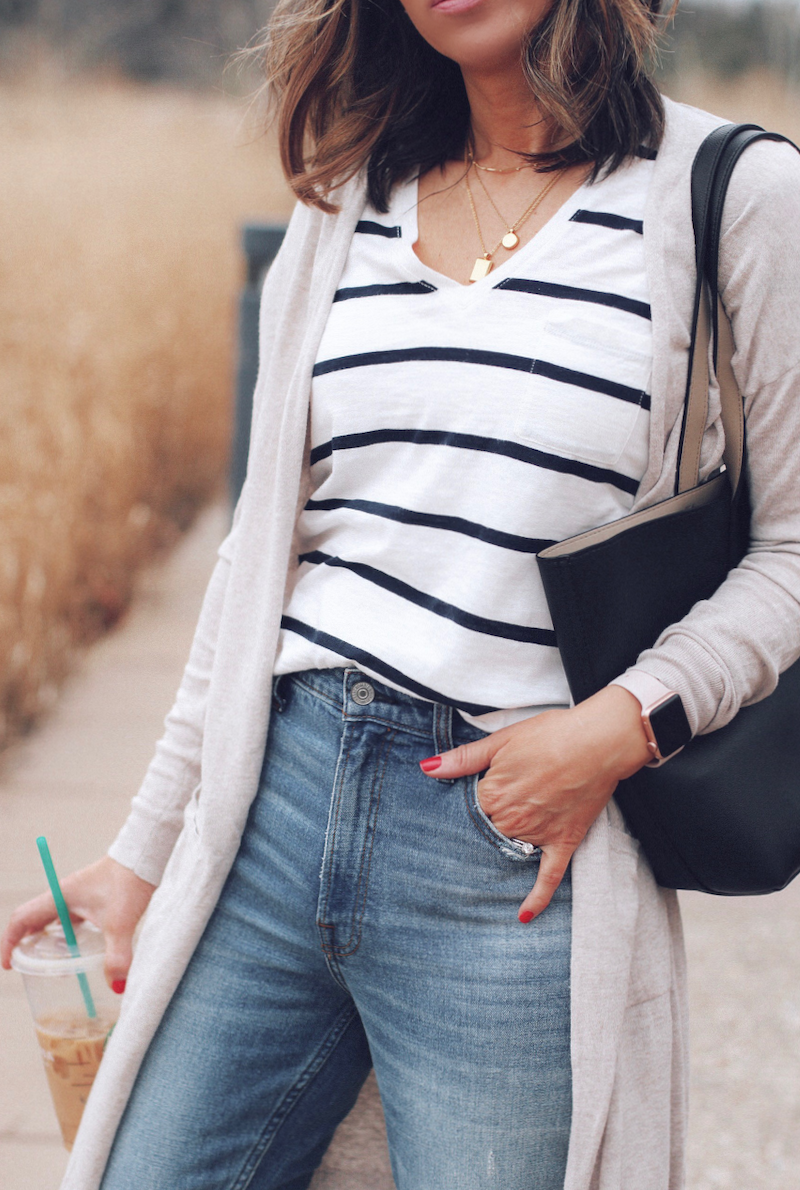 Old Navy Cardigan |   Madewell Tee in xs  – here too    |  Abercrombie Jeans – another similar style, another great option (skinnier version) |   Soludos Sneakers  tts   |   Black Tote  – only $10 comes in more colors   |
Did you buy anything from the Shopbop sale?
My order is coming today (I placed it on Tuesday, can't believe how fast they shipped it) and I'm so excited.  A lot of pieces I've gotten over the last few years have been very loved, in heavy rotation and not neglected like so many items in my closet ("always" thinking about Cost-Per-Wear).  This year I've been SO much better about purchasing things that I LOVE vs LIKE (or think they're so cute because there are way too many cute things out there).  Hope it stays that way lol    I've been better about returning things that I don't feel are 100% me  (still super cute though lol).   Working on quality over quantity (baby steps haha).
As always, thank you for reading!  xo