Happy Hump Day!
Lately, I can't seem to get enough of wide leg ankle pants. I've been loving my J.Crew wide leg pants (on major sale!) and I did end up ordering these Madewell ones. Yesterday I saw a lady about, my age, with wide leg pants (about the same color as the Madewell ones I tried on), a light colored top and slides. So simple but she looked amazing. There is just something about wide leg cropped pants that looks so chic and polished.
Great thing about these pants is that you can wear them to the office with nice heels or flats. Wear them with slides or sneakers for a relaxed weekend look. Wedge espadrille pair great with them as well. Options are endless. They're so versatile and work for so many different occasions.
The tank sweater and wide leg pants (as seen in this post too) are 40% off w/code NEWNOW. Also, check out my latest LOFT fitting room snapshots as everything is on sale (some exclusions apply).
A lot of sleeveless/tank sweaters tend to be thick but I love that this one is very light. It comes in a pretty light pink as well. Another one that caught my eye….so pretty!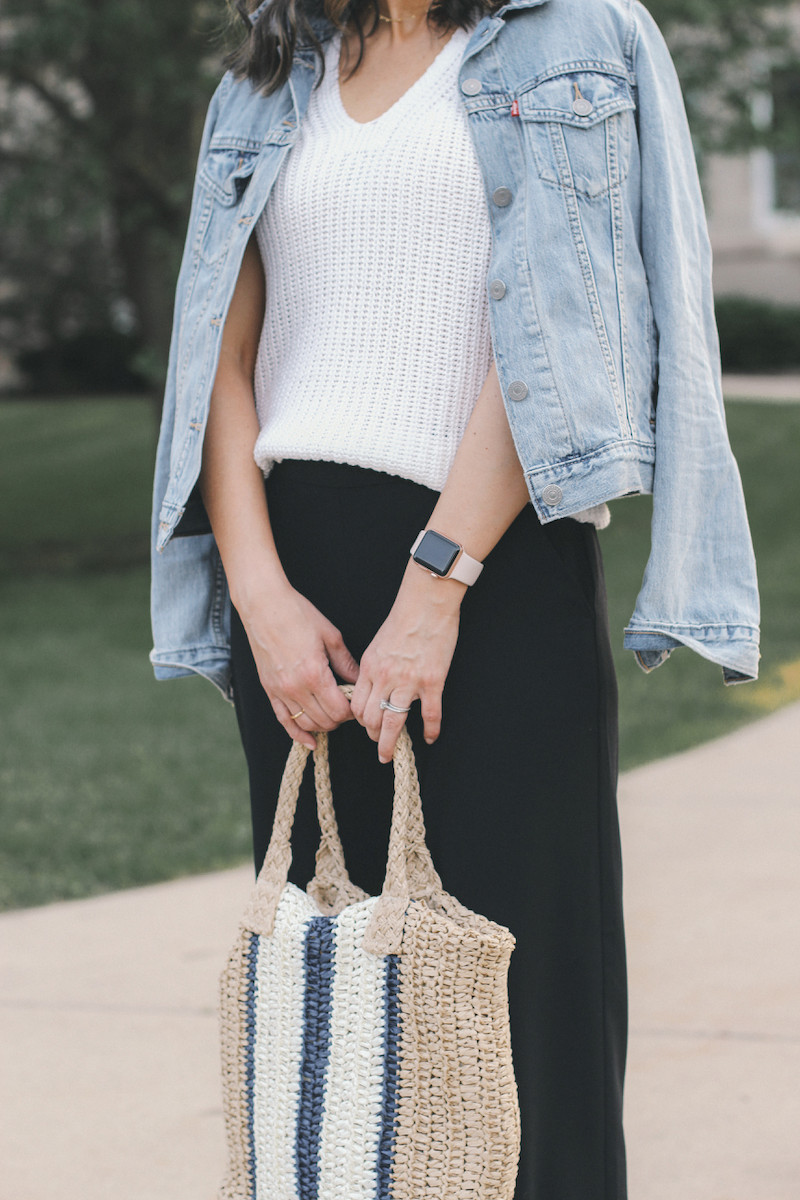 This tote was such a great price! It's light and so prefect for Summer. Take it to beach or use as a everyday bag.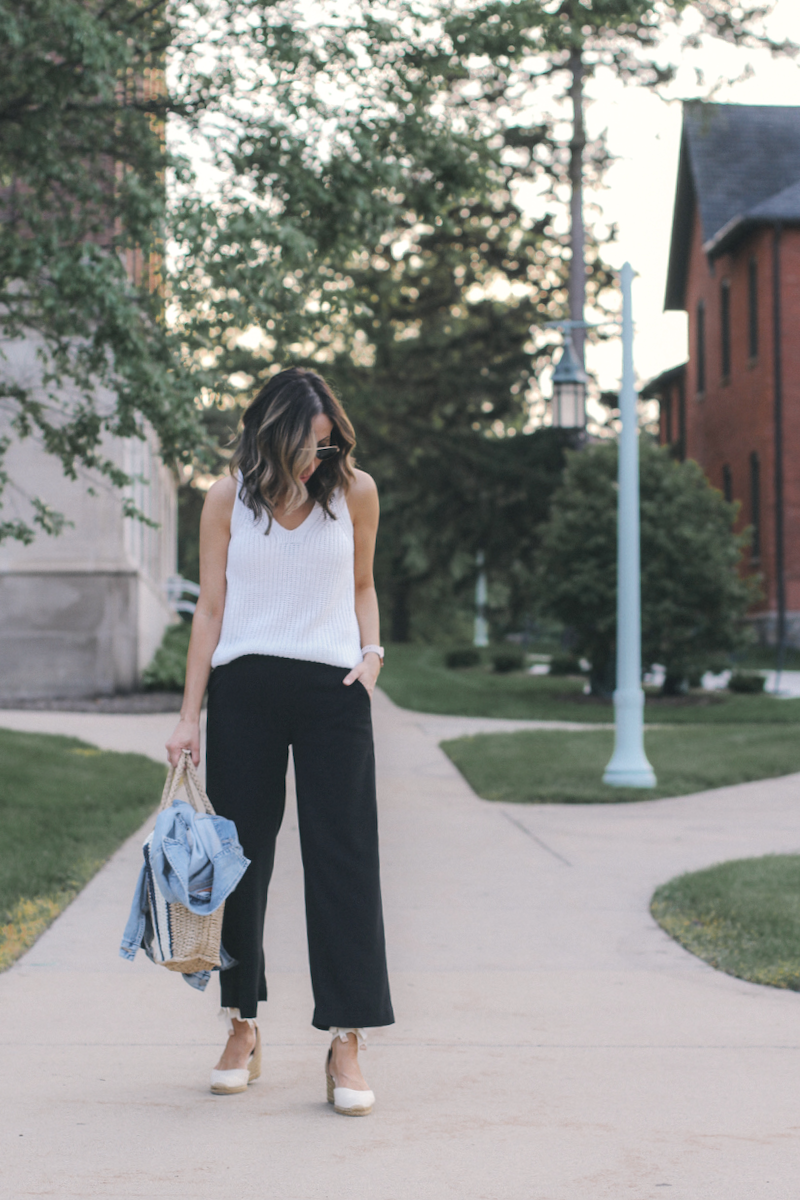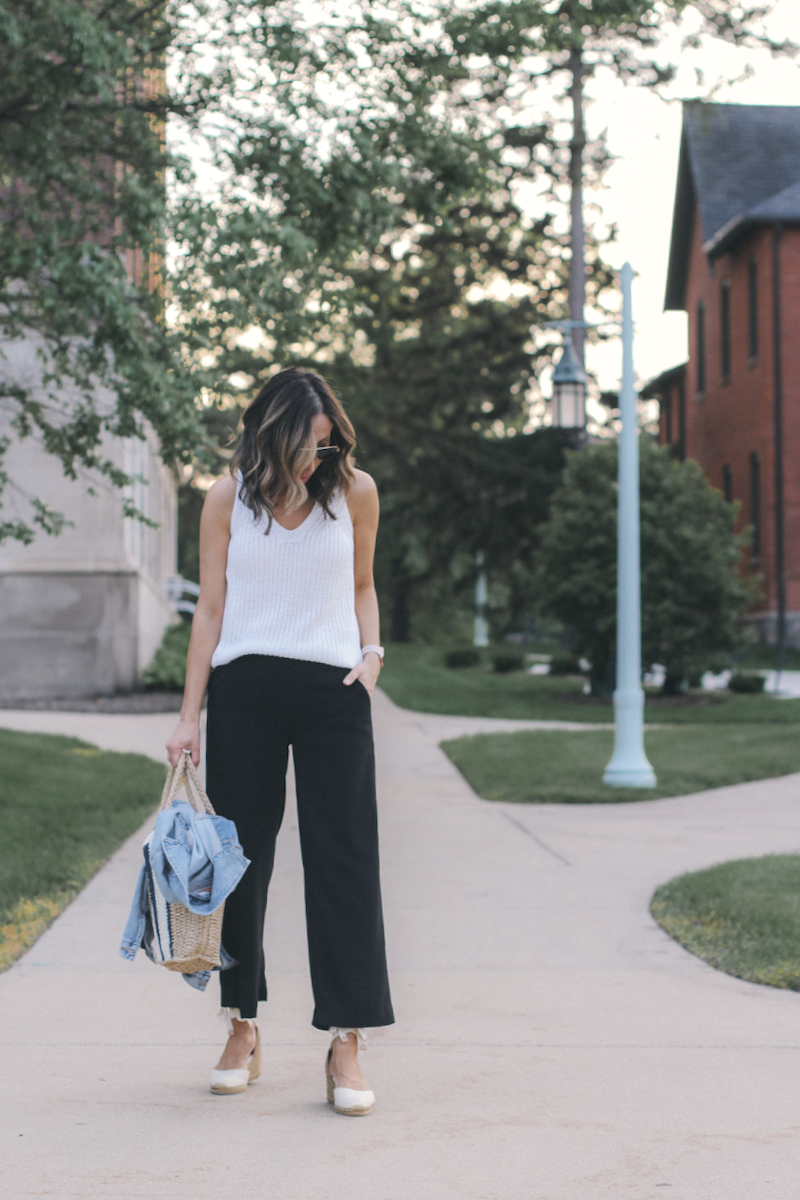 Some great wide leg ankle pant options: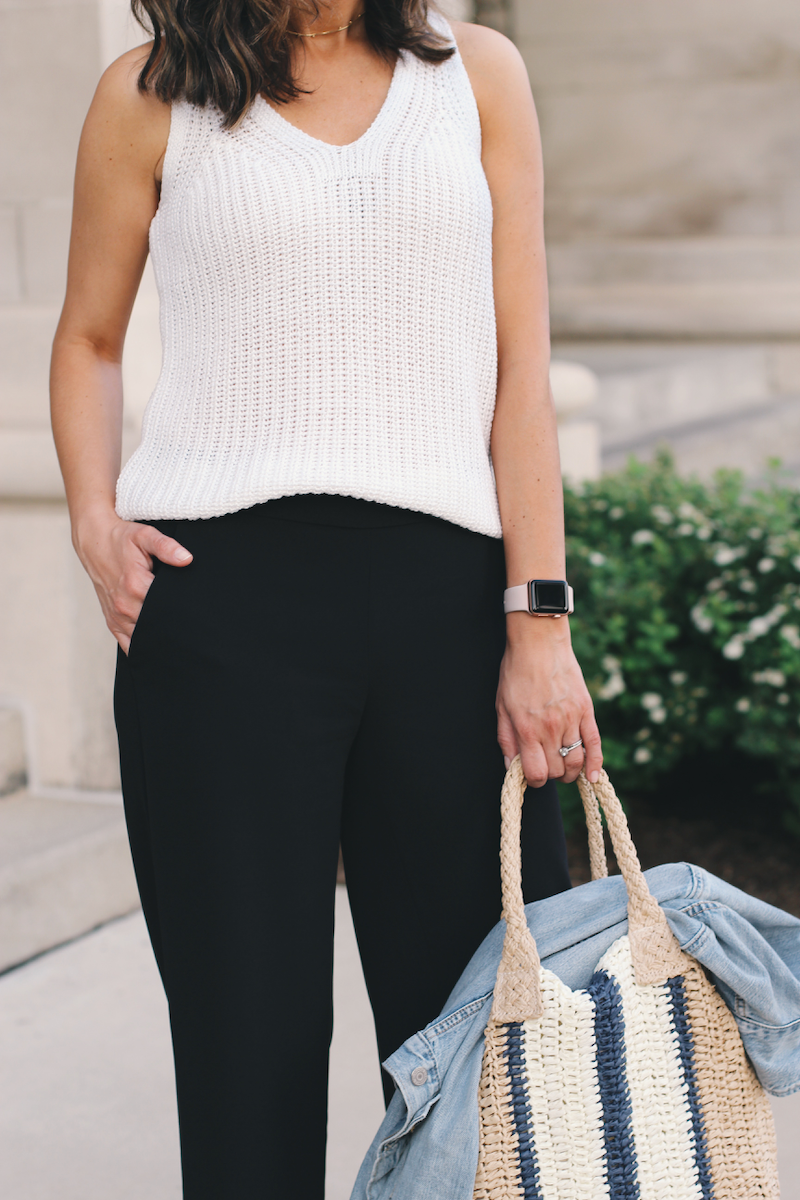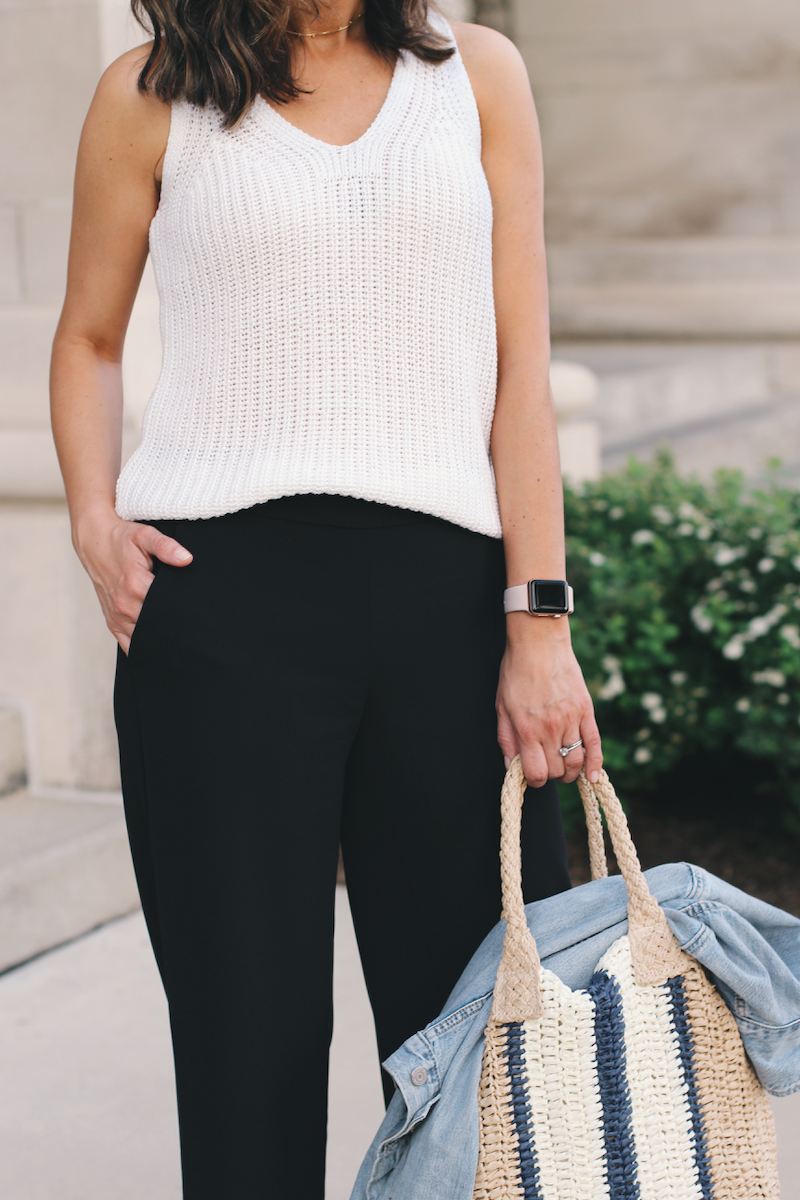 V-Neck Sweater Tank in xs | Wide Leg Pants in xs | Wedge Espadrilles – similar for less | Tote – also love this one, great price! | Denim Jacket
Hope your week is going great so far!