Happy Friday!
It's here! The most talked about day hah! If you're a Nordstrom card-holder you get to shop the sale today (12:30 PM EST). Otherwise, the sale opens to public July 19th.
Before I start, I just wanted to remind you – Don't buy something just because it's on sale! I don't want to encourage you to spend a lot of money. Buy things that make you feel good! And just the things you need (the only thing I really need is the body lotion I'm mention below). Everything else is truly just a want!
Some things will sell out fast, so if you like something…get it. Shipping and Returns are FREE.
I will share my favorites, as I do each year. I'll be mainly sharing my top picks – chic and classic wardrobe staples. I'll have some fitting room try-ons too, tonight most likely. I will also share my top picks for men and home goodies (not today though). Everything will be shared here on my blog (I will limit my Instagram usage even more during the #Nsale so check-out my blog for updates). My aim is to buy quality over quantity.
When I was trying to make my list, I was thinking what type of pieces I reach for most of the time. I just want to buy what I will truly wear a LOT and pieces that make me feel amazing. And my roundup below will tell you what those pieces are. No, I will not be buying everything below (I better not get all weak when I see some pieces in person lol. UPDATE: I did pretty good and stuck to list. For the most part. Few things what were not on the list – 2 sweaters this one in camel and this one in oatmeal, these earrings.
Two things I always get – Kiehl's body lotion (if you have dry skin this is the most amazing lotion I've ever tried. I've been using it for years and nothing compares). Second item I swear by is Neulash – you get an extra tube of the serum during this sale. It's $$ but a lot cheaper than eyelash extensions plus it doesn't ruin your eyelash, it does the opposite (and you will get compliments on your eyelashes).
Another thing I had on my list was heeled Knee high black leather boots (I'm really liking them in tan too). But I decided not to get them since it is only July and Sam Edelman ones were available last year too (on sale too at a number of retailers).
I also what to say a big thank you for those of you that shop using my links – I truly appreciate your support!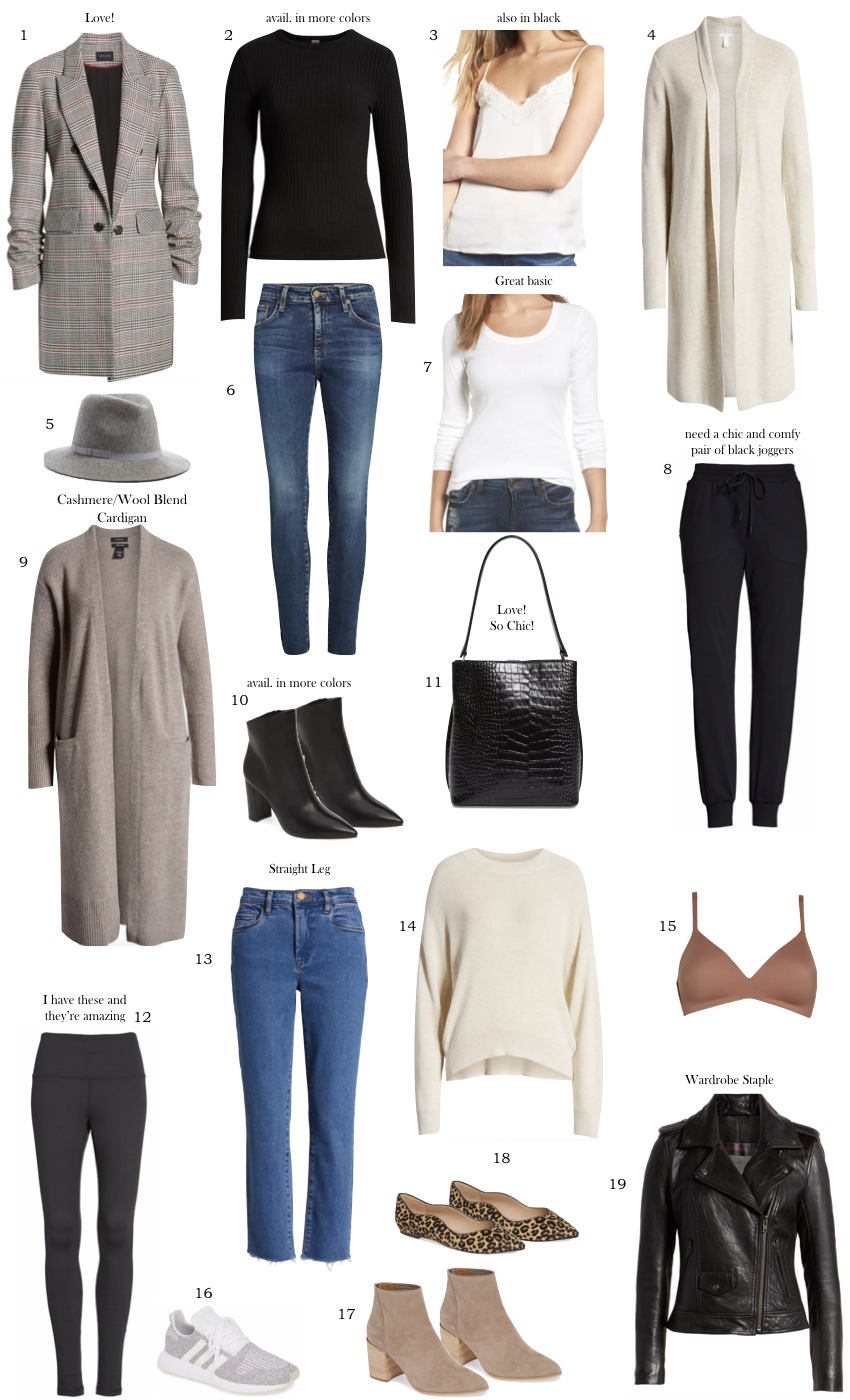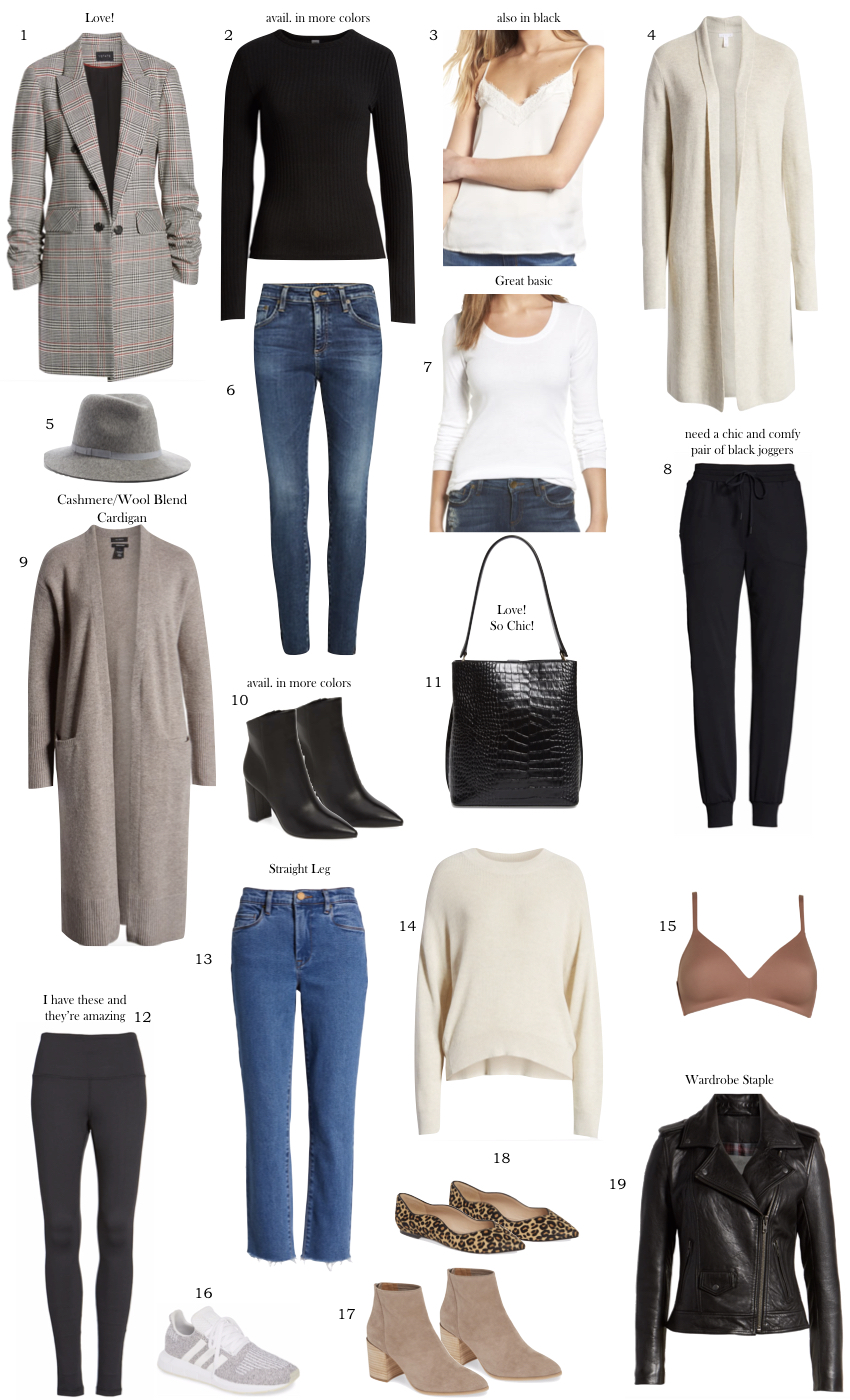 Nine | Ten | Eleven – I got this one in brown since I have 2 croc black bags already
Twelve | Thirteen | Fourteen | Fifteen |
Sixteen | Seventeen | Eighteen | Ninteen
I noticed this blazer in store and it's SO beautiful (I agree with the SA that it's looks like a Veronica Beard piece but for a fraction of the price). They only had a few left in store and glad one of them was my size. Way nicer in person than online. I got size US4.
As soon as I saw this bra I knew it would be extremely comfortable. And it is…so amazing (it gets great reviews). My husband did ask "is that a nursing bra? It covers your whole body" lol He can joke all he want but I want it in more colors. I did want #15 and I did try it on but my usual size was small and I didn't feel like grabbing it in another size. Maybe I'll order online a different size.
SWEATERS

SHOES

BOTTOMS

MISC

I'll share my fitting room try-ons later today/this evening!
I'd love to know what you're planning on buying or just eyeing?
Happy Shopping!