Hope everyone had a great weekend!
In the last week I was pretty good about taking pictures of my daily outfits, even though all but one are mirror outfits (missed some). But they're what I actually wore, so I thought I'd round them up as I really enjoyed each outfit.
I'm a sucker for a good button down and love this affordable option. I did size up two sizes for a looser fit. Since it is almost sold out, I'll link a few other fab options (which I own too).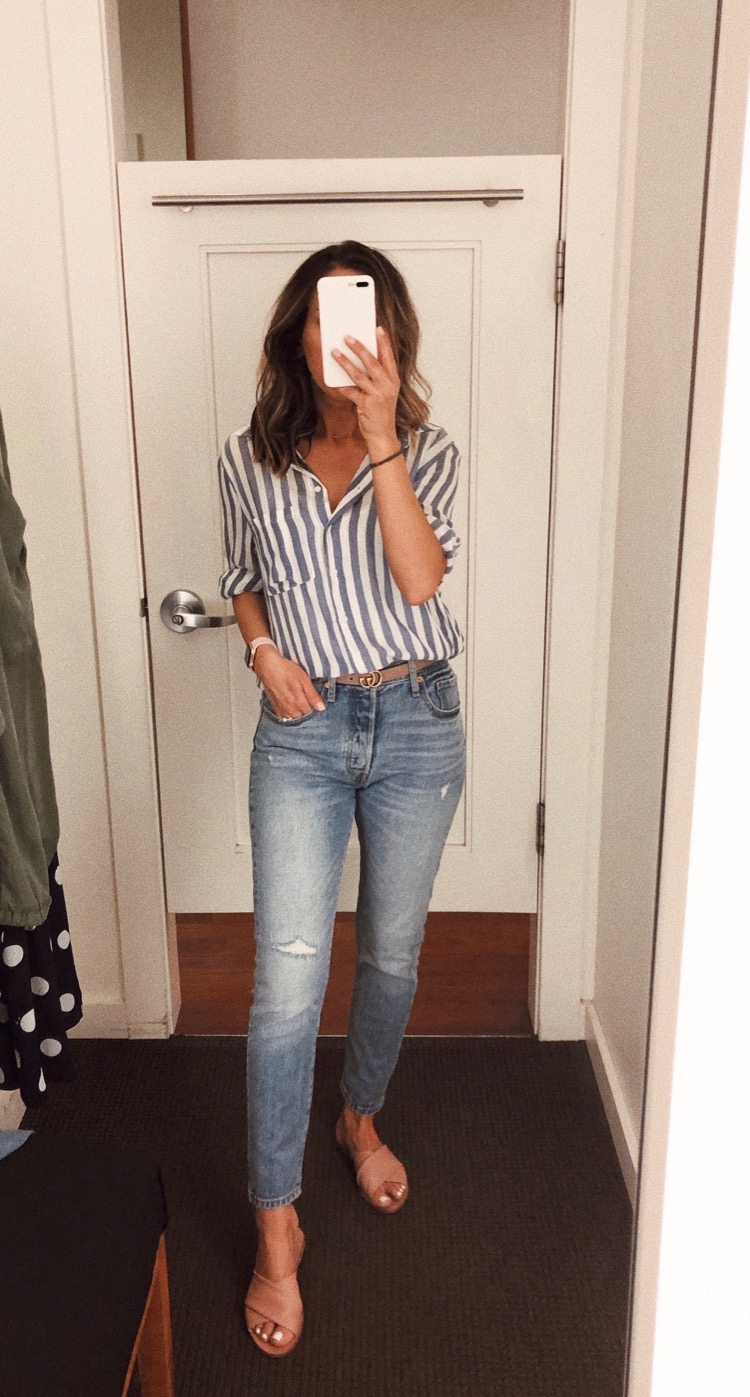 Button down – another here and here | Levi's Jeans (old) – similar style, I have these too and love them – more Levi's options | Slides (softest leather) | Belt – great option for $10 (I have it in 2 colors. Love it).
I've worn this sweater tank 3 times in one week, no shame in that (only on Tuesday for a full day, which is this outfit below).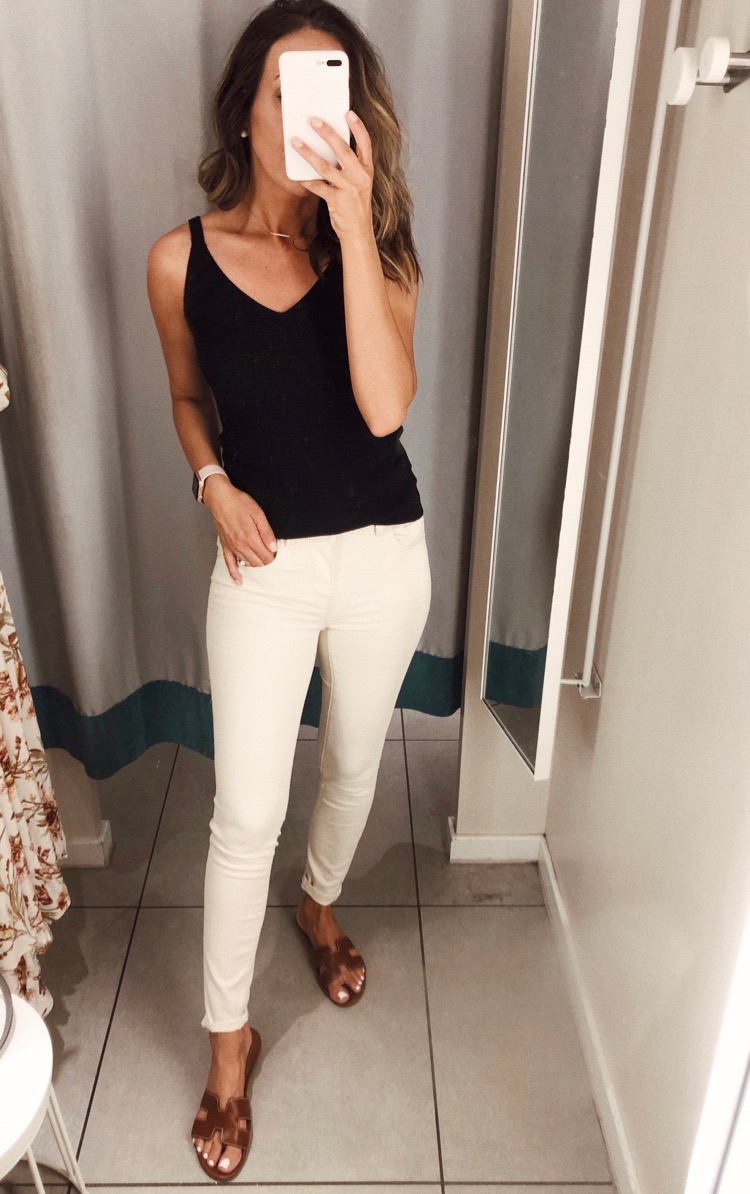 Top in xs – another very similar option in more sizes | Jeans (old) – similar (great reviews) | Slides – go up 1/2 size (real leather) | Bar necklace (super old) – similar, here for $14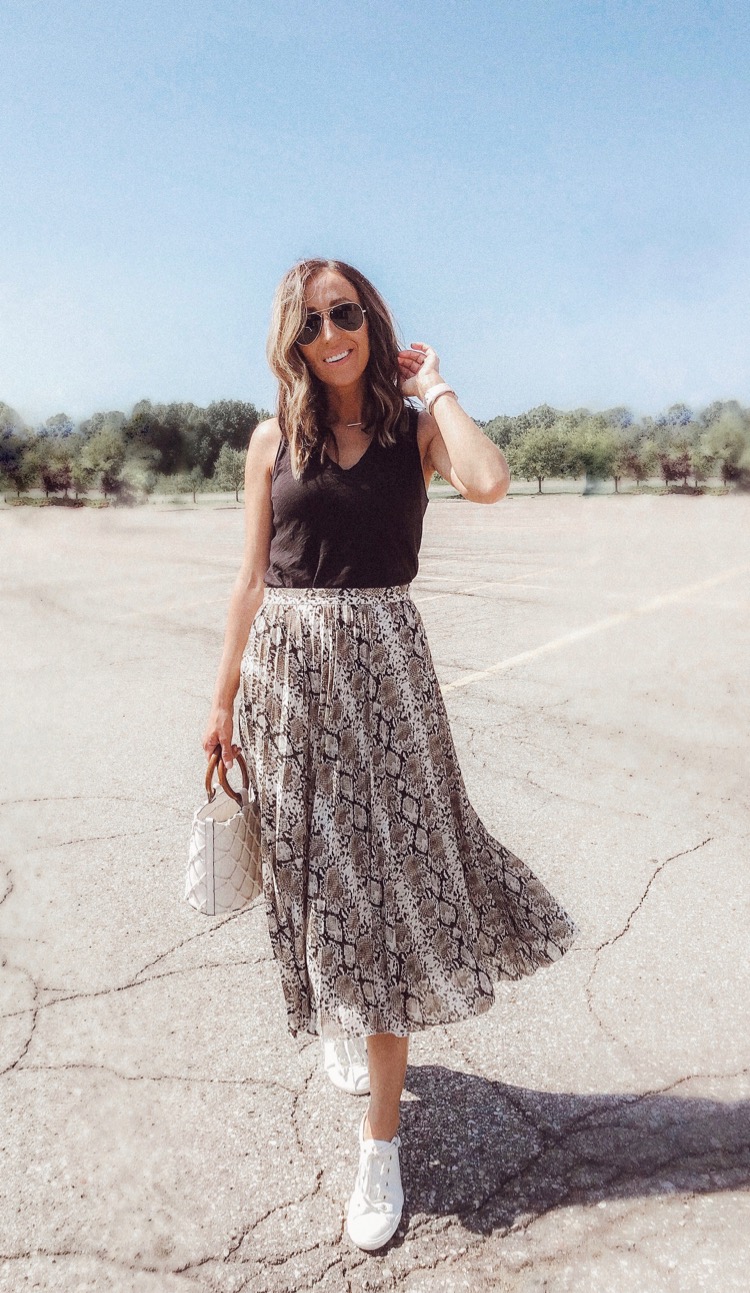 Madewell tee in xs – also here (right now on sale) | Skirt (exact sold out) – almost exact option, another option for $45 | Faux leather converse (old) – very similar/current style here | Bag old
If you saw this post and my IG post then you might already know how much I love this dress. It's lightweight, chic and only $25. Easy to throw on and it looks like I've put some effort into my outfit.
Maxi dress in xs | Slides
Wet hair, don't care hah. This color dress sold out a while back but they have now other colors too, including two solid colors. This dress is on the pricier side, but I'll also link a few more affordable options.
Dress – in solid colors, pretty options for less here and here | Bow Slides – similar for less (on sale!)
Just something I wore around the house (some mornings and nights have been cold, as low as 56 degrees). But love this sweatshirt and it comes in more colors. I got these leggings about 2 years age, and while they don't make the exact style, the new style has a pocket on the side )I have them in Olive color). I find them extremely comfortable (I have 4 pairs from Amazon that are affordable yet very well made. Great reviews too).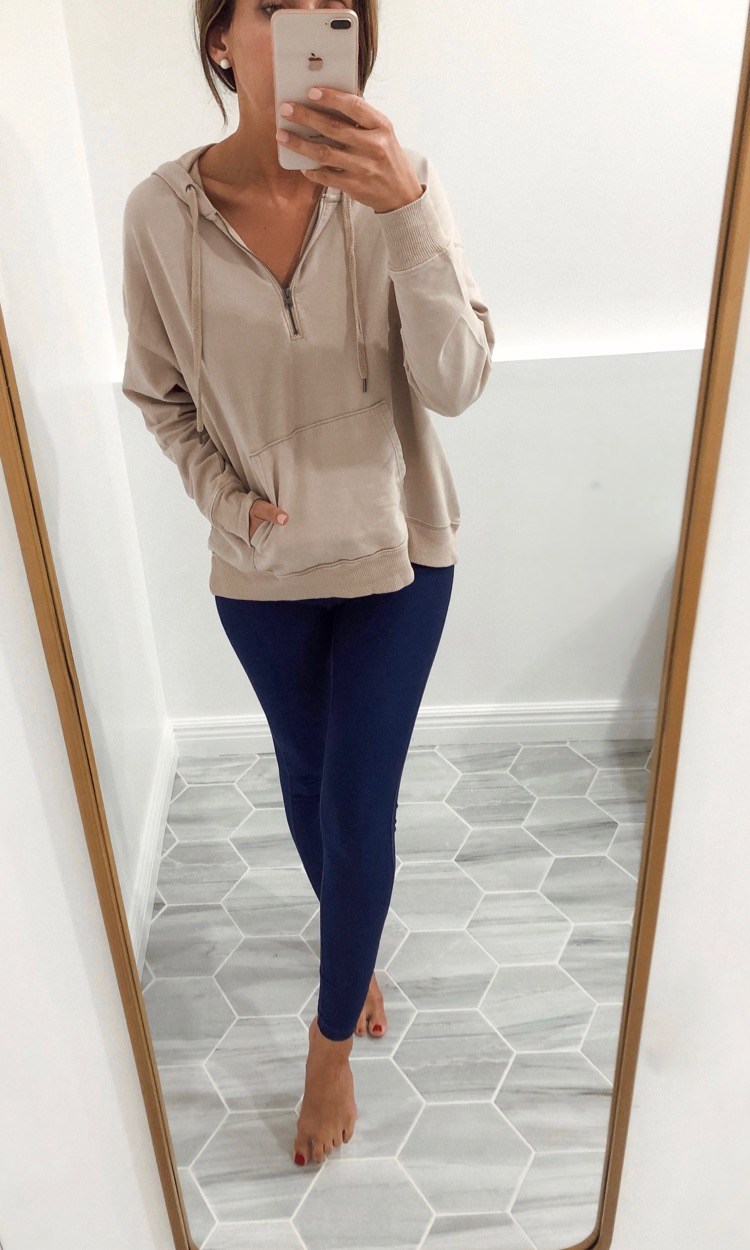 Sweatshirt in xs | Leggings – current version | I also have these – they get amazing reviews
Hope you enjoyed your weekend and are recharged and ready for a new week 😉