Hope everyone had a great weekend!
If you caught a peek of this outfit on my Instagram, then you know that I was looking to get a blazer like this one. I tried one that's quite similar to mine (I'll share a picture of what it looks like on at the end of this post). I came home just to find one hanging in my closet. I completely forgot about….but it is only a few months old, so maybe that's why.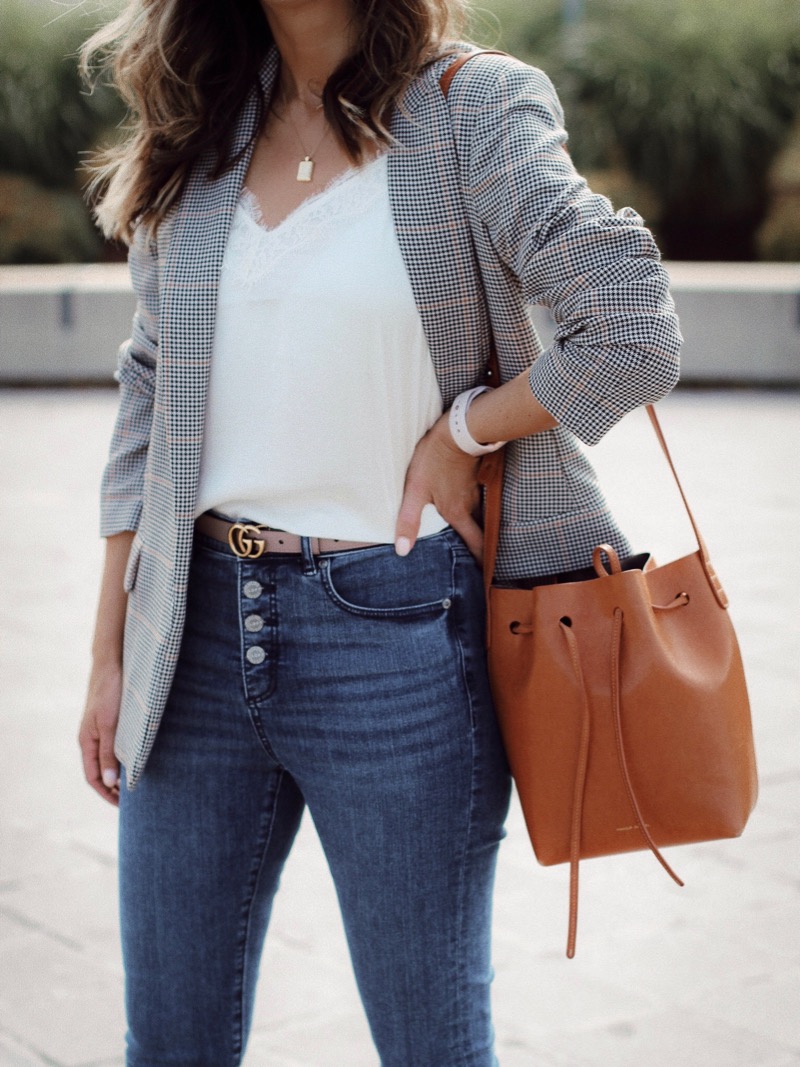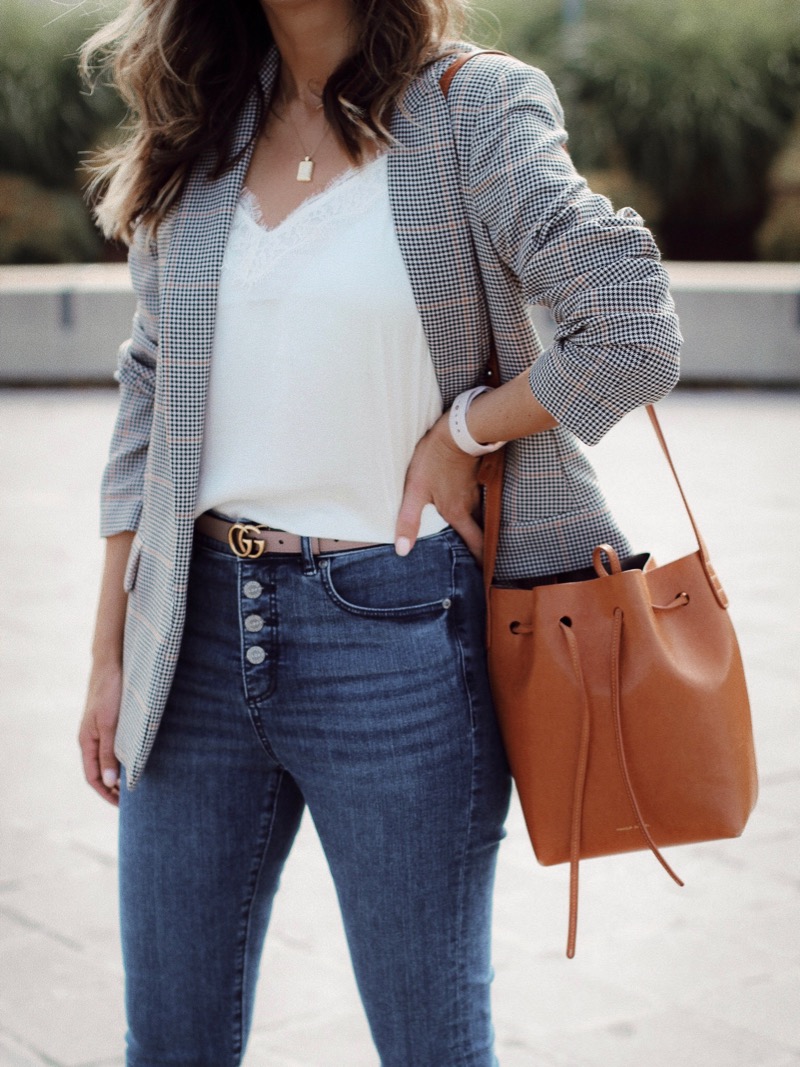 There are so many plaid blazers out there right now, so if you're on the hunt for one, I think you won't have any trouble finding one. H&M has amazing options and most of them are $35 (that's where I got mine).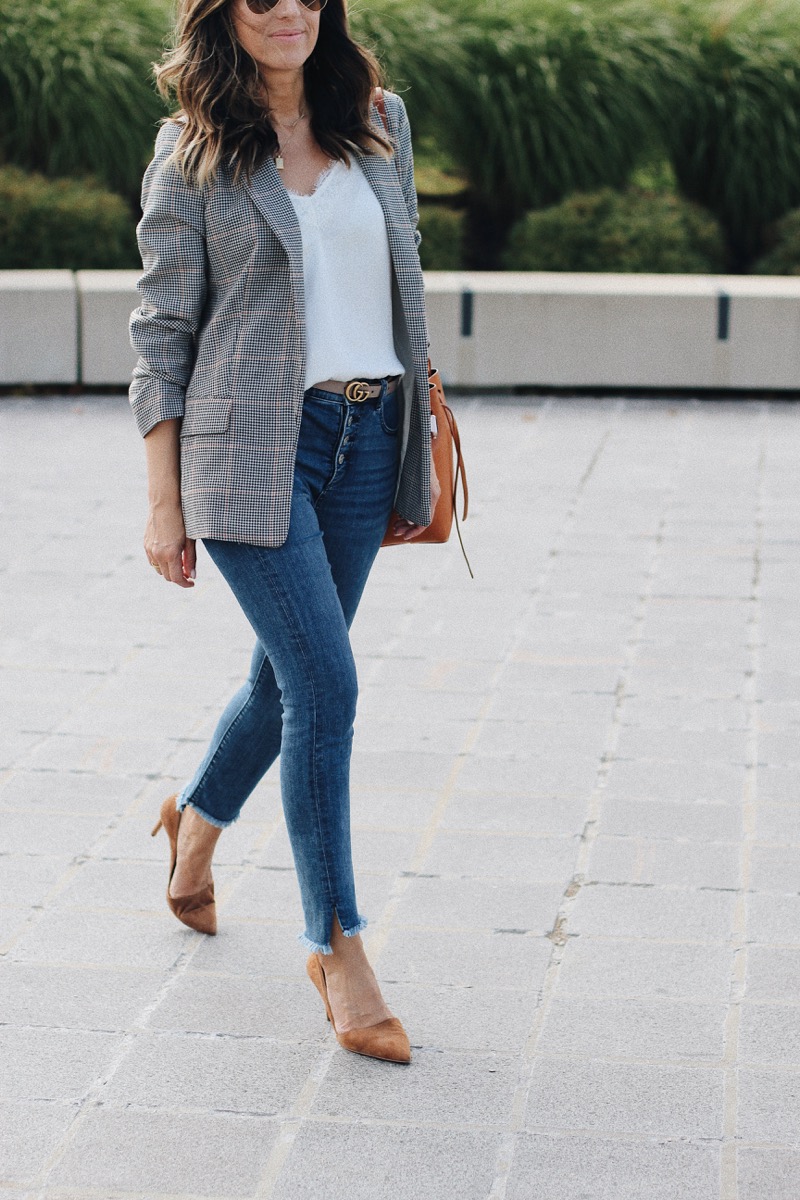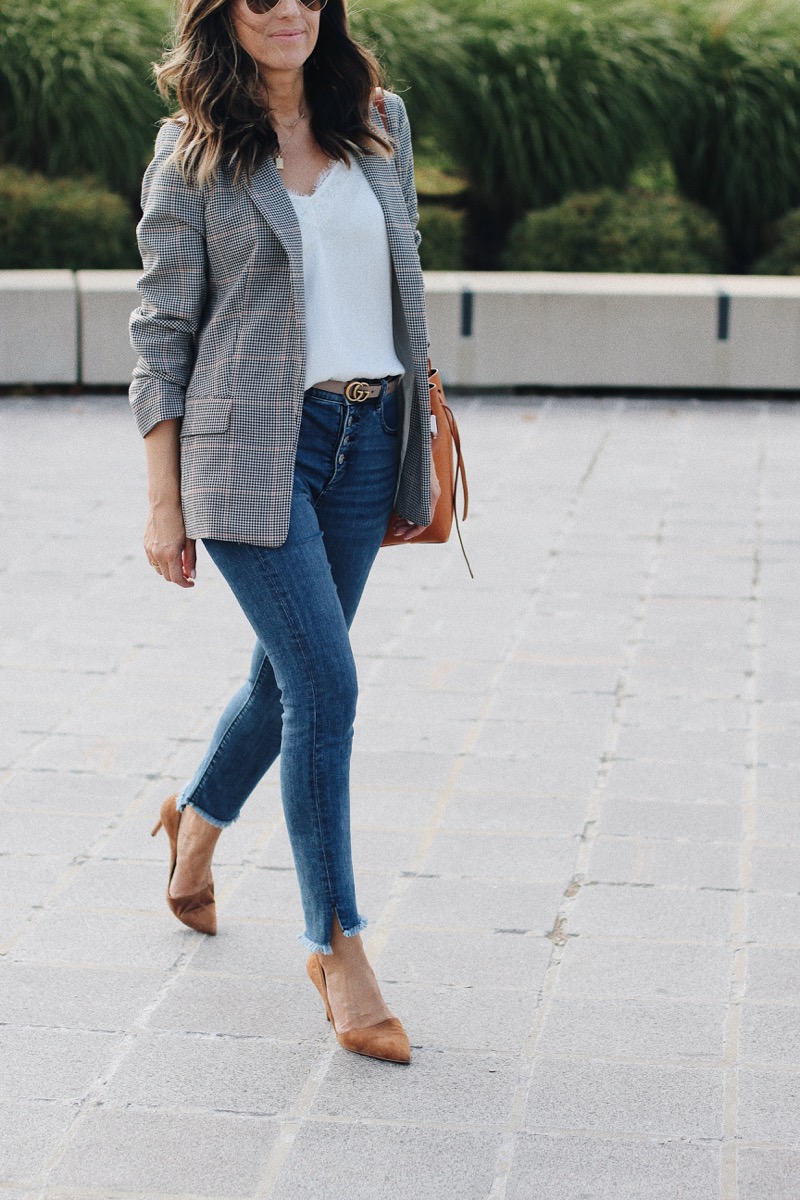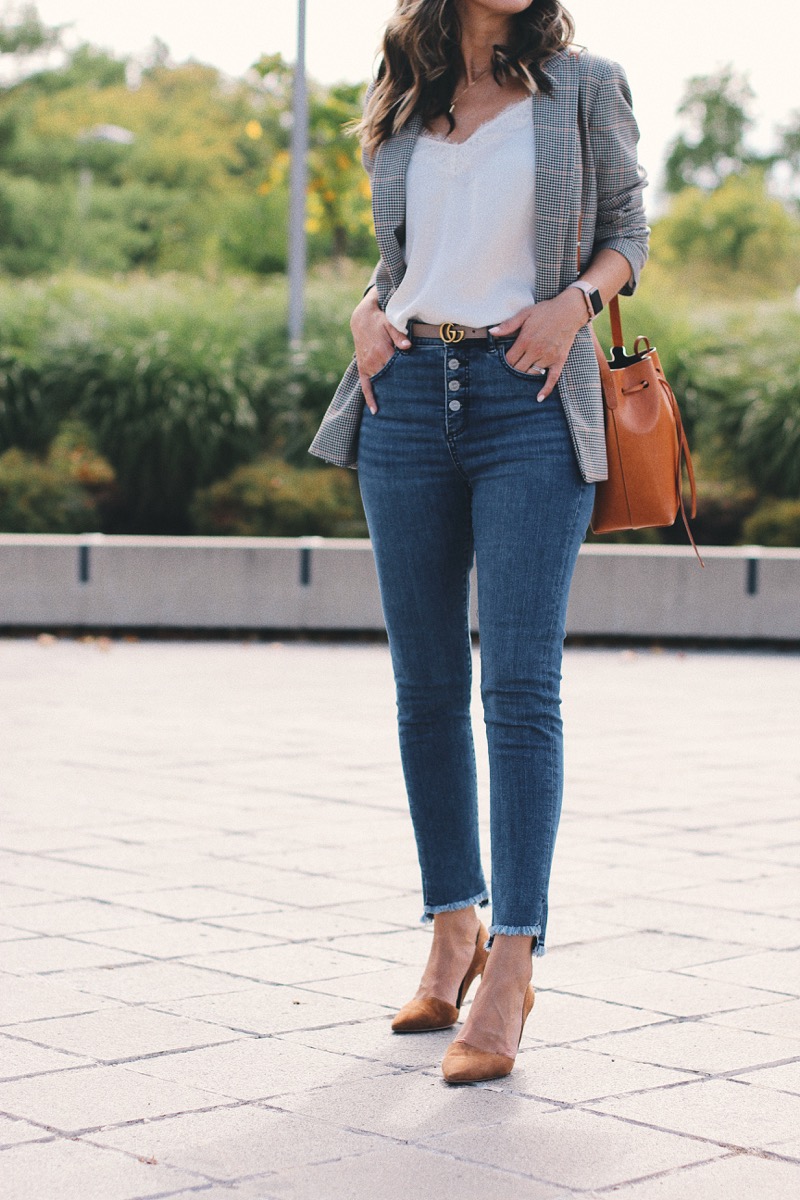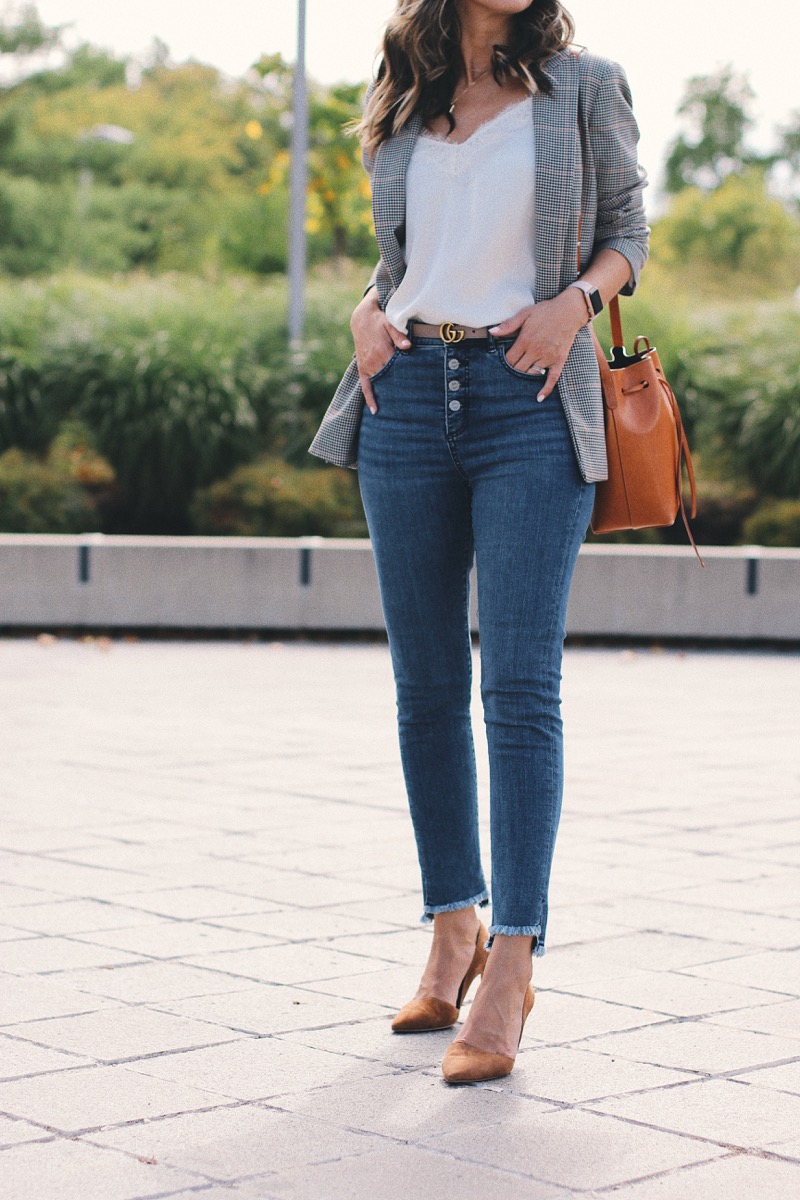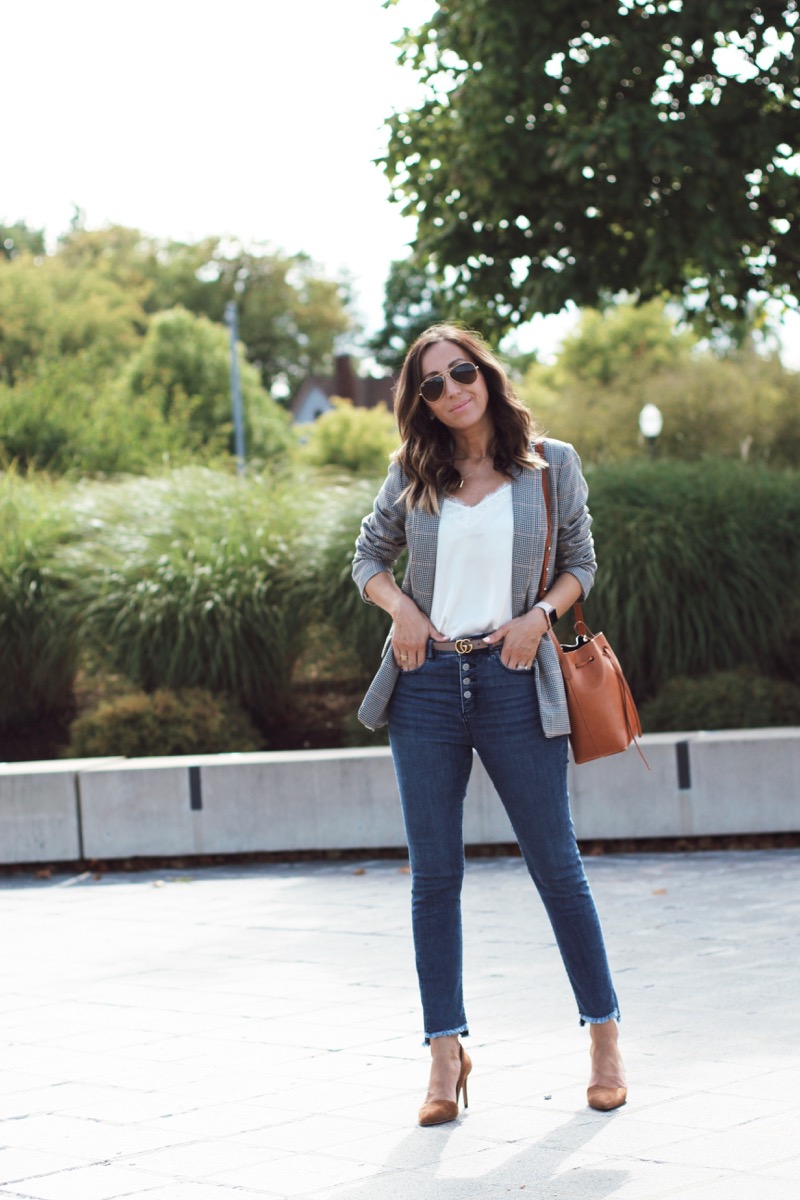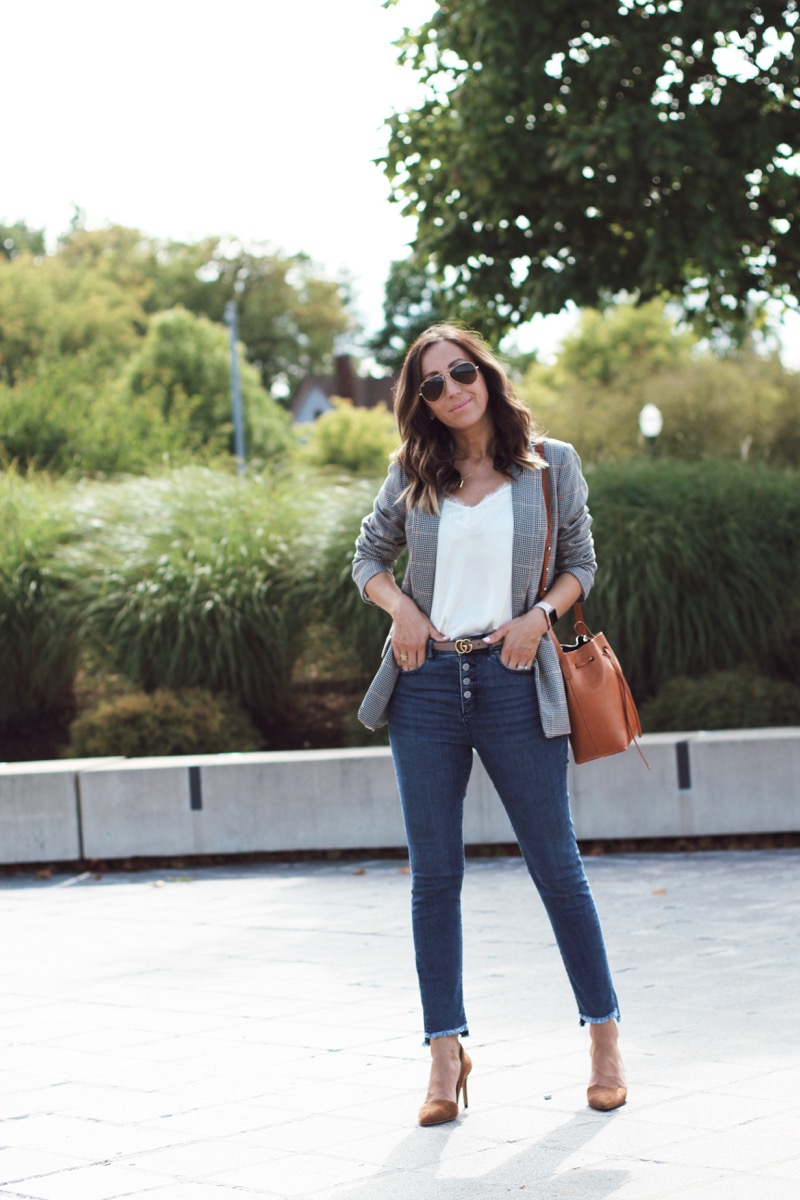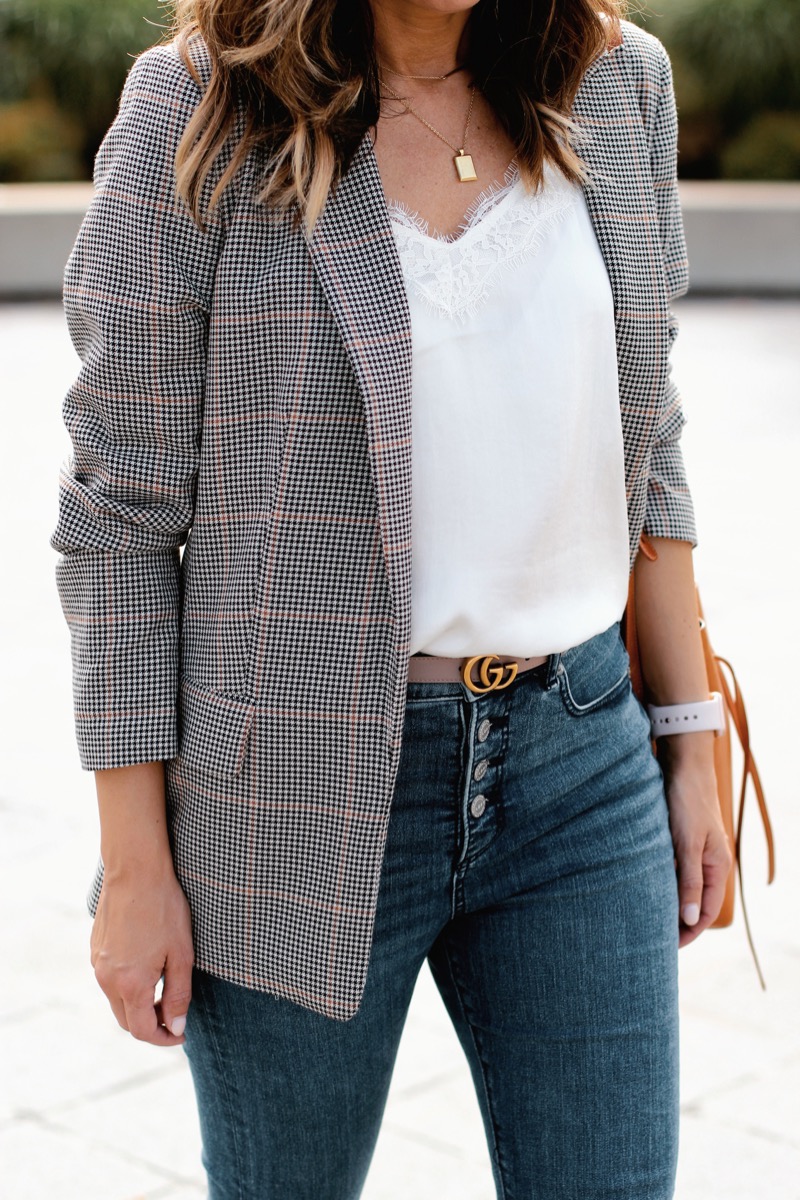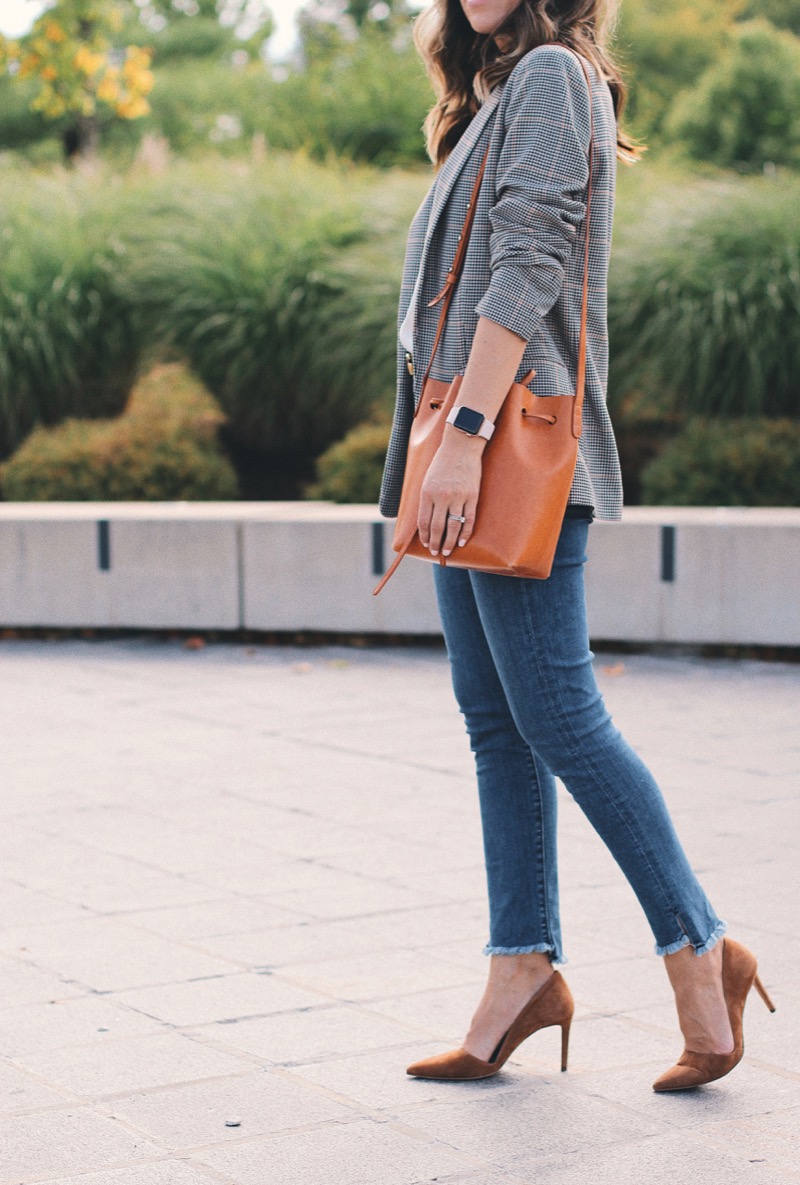 Don't these pumps look like a $$$ designer shoes? I love the color and style! On sale, almost 50% off, until tonight 9/2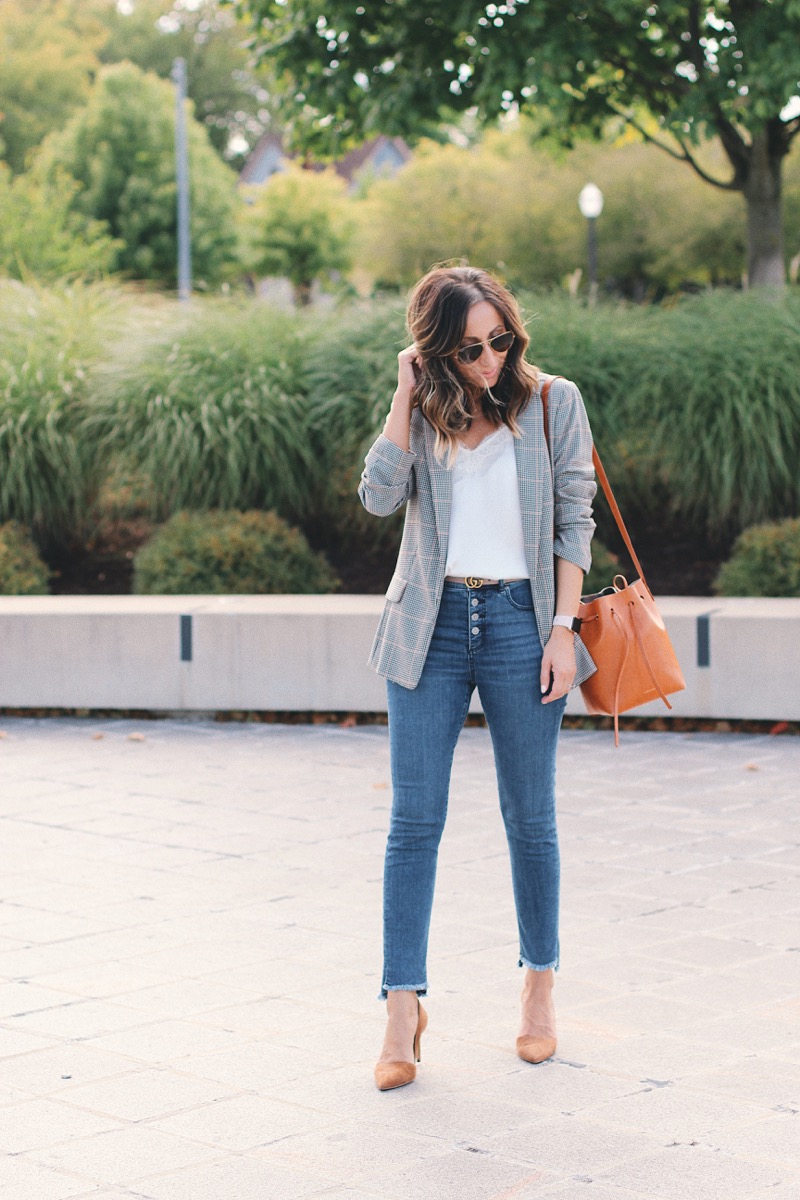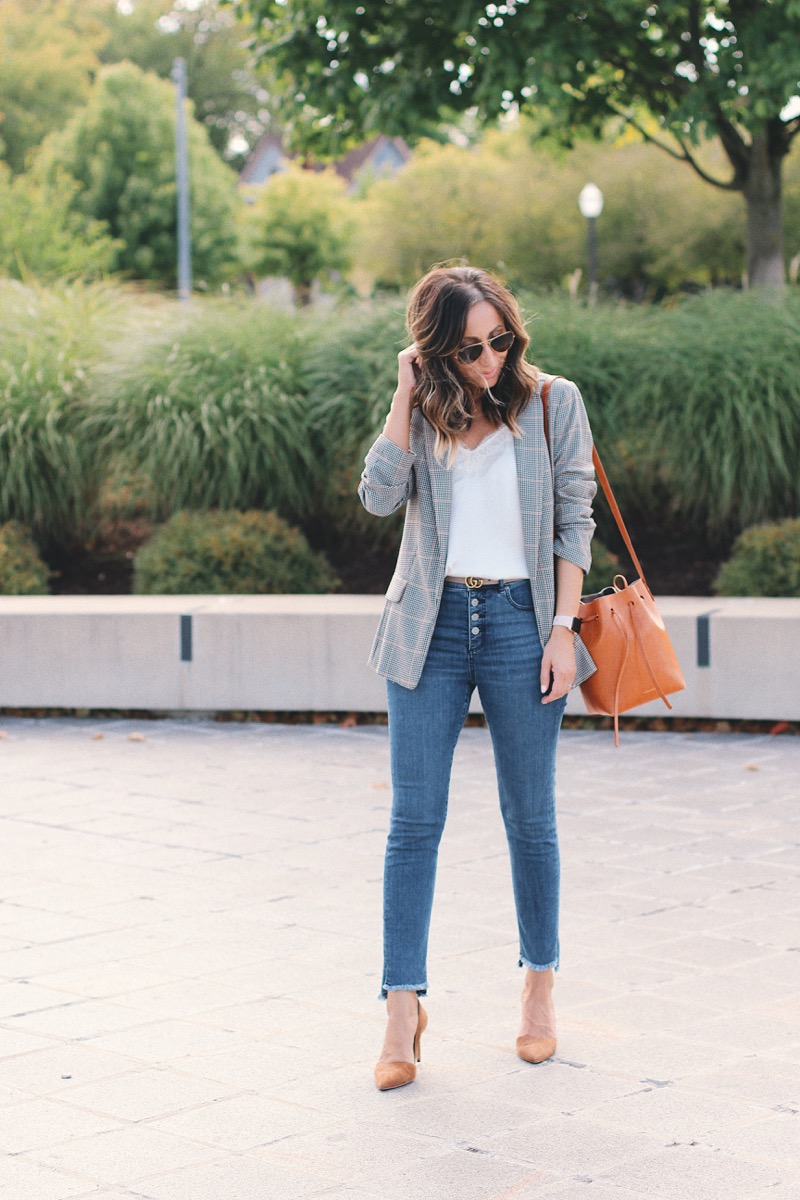 Blazer: H&M similar here, here and here | Jeans: LOFT tts on sale 40% off, without the raw them | Cami: almost exact (I'm size US4) | Bucket Bag: Mansur Gavriel and in mini, great option under $70, and for $25 | GG Belt | Pumps: Ann Taylor c/o almost 50% off until 9/2

Now that I look at it, I really like the blazer I tried on. The colors are similar to mine, even a bit better actually. The main difference is that the one below is double-breasted. I tried size US4 and it fit me well (that's my usual size at H&M). And this blazer is only $35!!!! Might be different enough to get this one too 😉 And I'm wearing this boatneck tee underneath (only $13). I got size small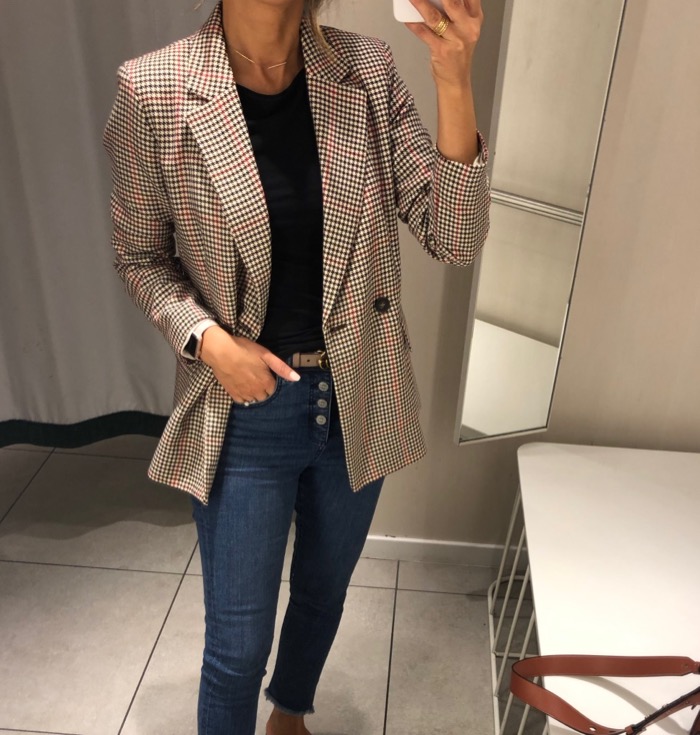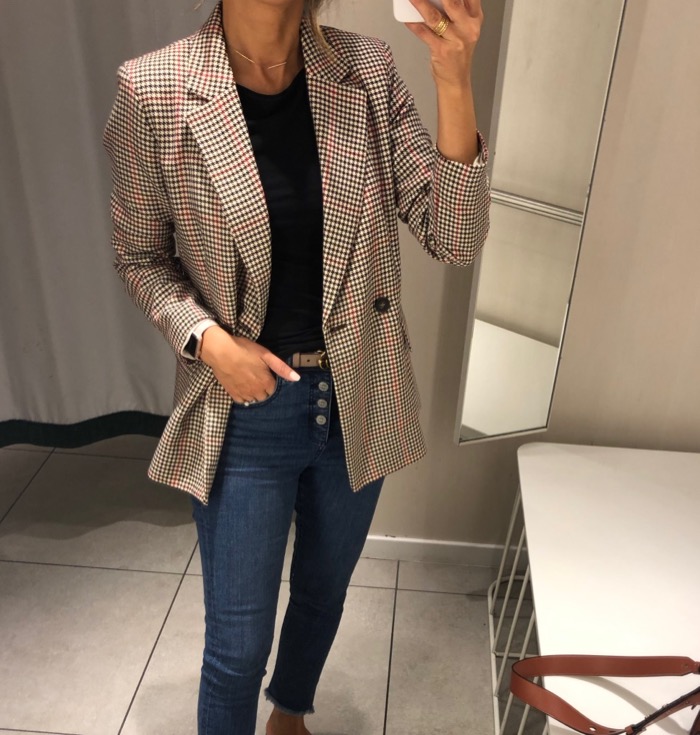 Have a great day!