Cardigans, tees and jeans are my favorite go-to type of outfits when it gets cool enough to actually wear a cardigan. And if I want to feel a bit extra, I'll wear comfortable low heel pumps. It's currently 65 degrees outside and rest of the week doesn't look much better. Sweater weather it is!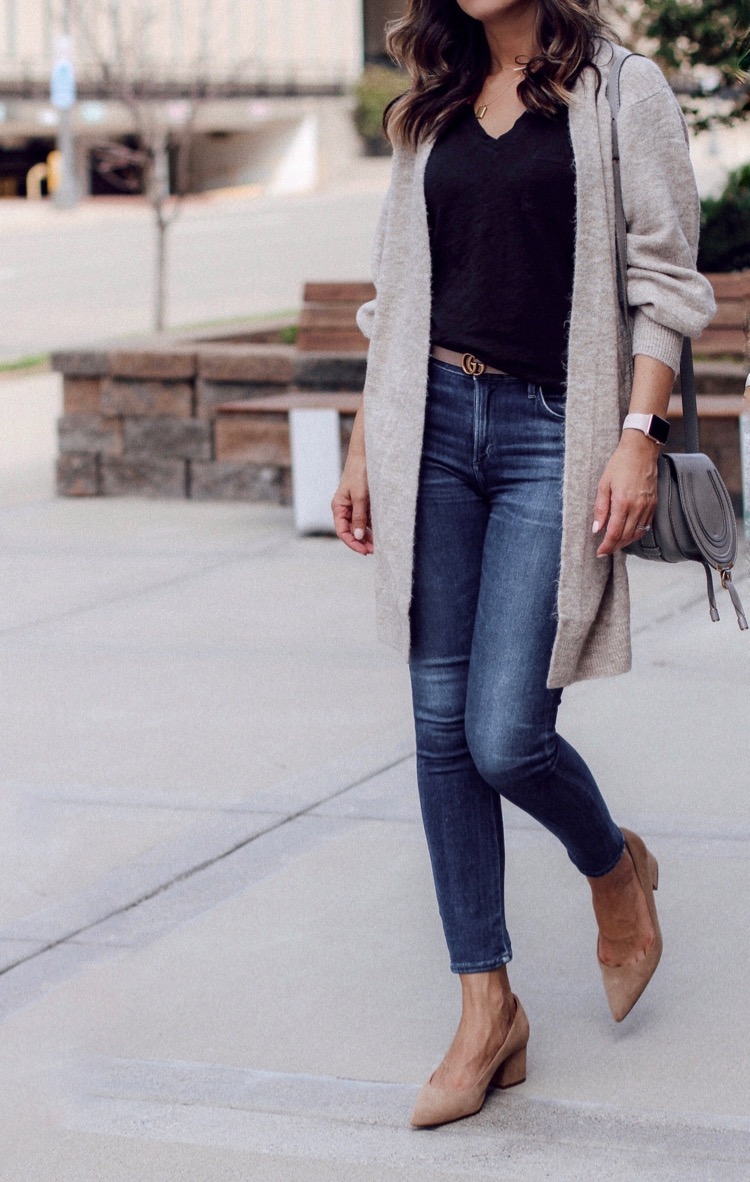 I've talked about this cardigan a number of times. I have it in another color which I purchased…either last year or year before. I don't quite remember, but I've gotten SO much wear out if it that I decided to get another color (which I realized it's just a bit lighter than my other one lol. But different enough I suppose). I definitely have not found a better option for this price.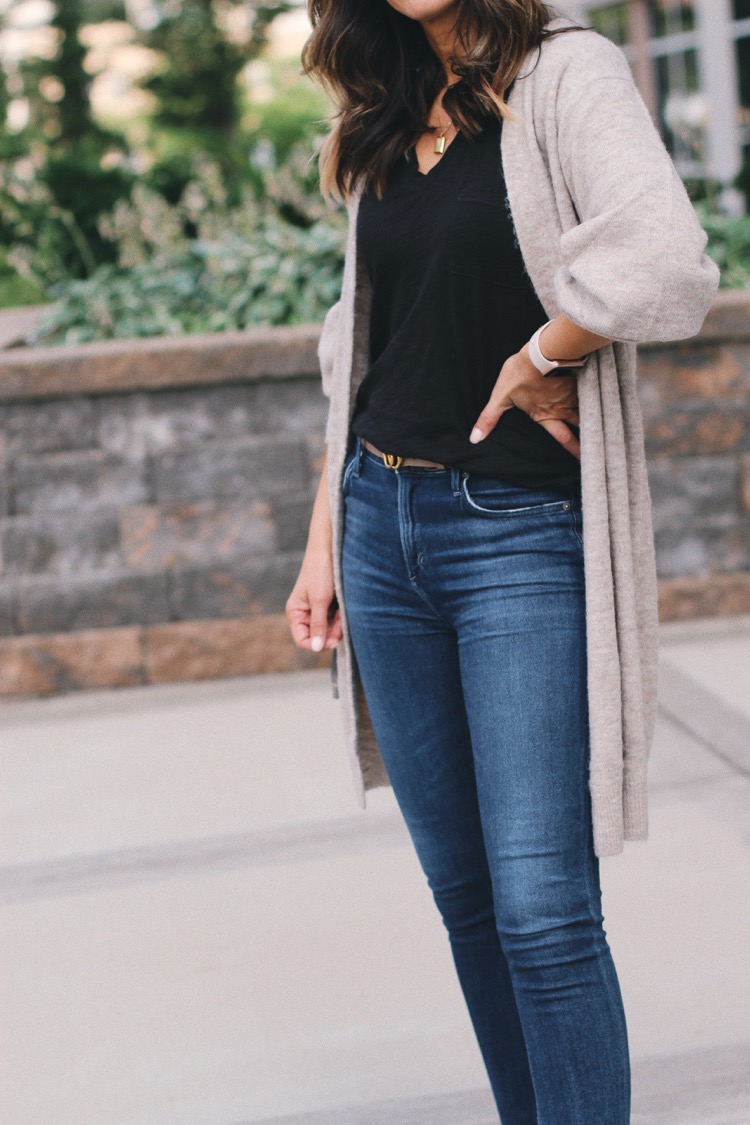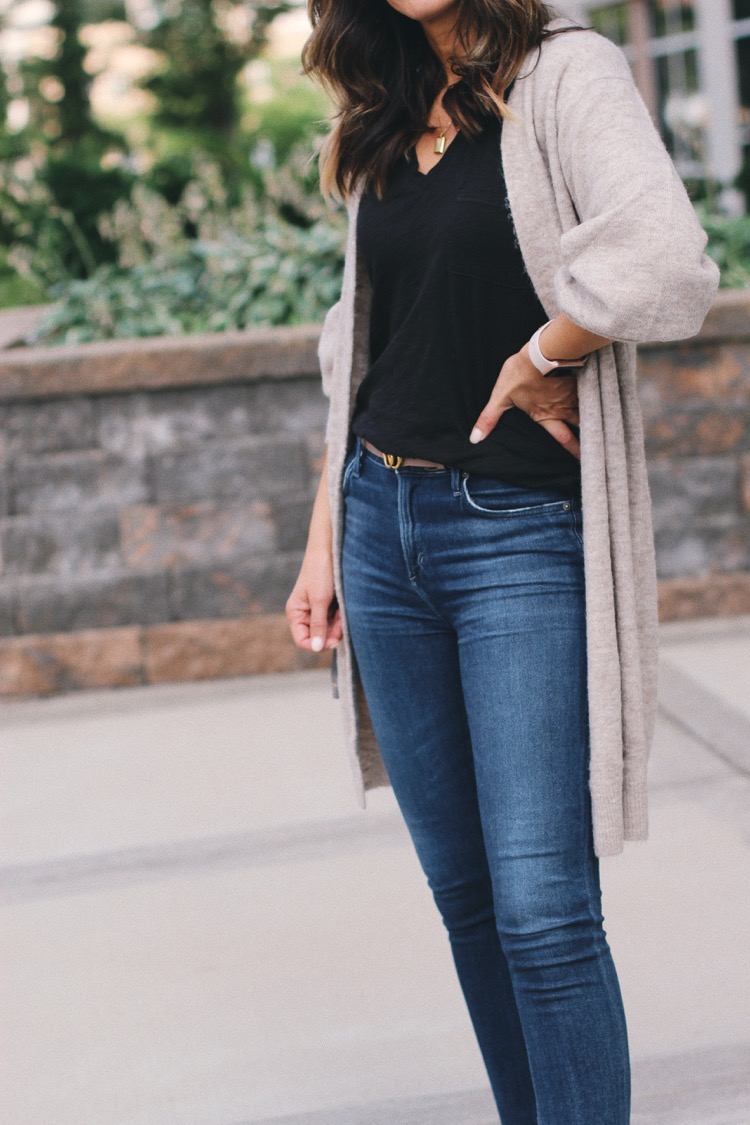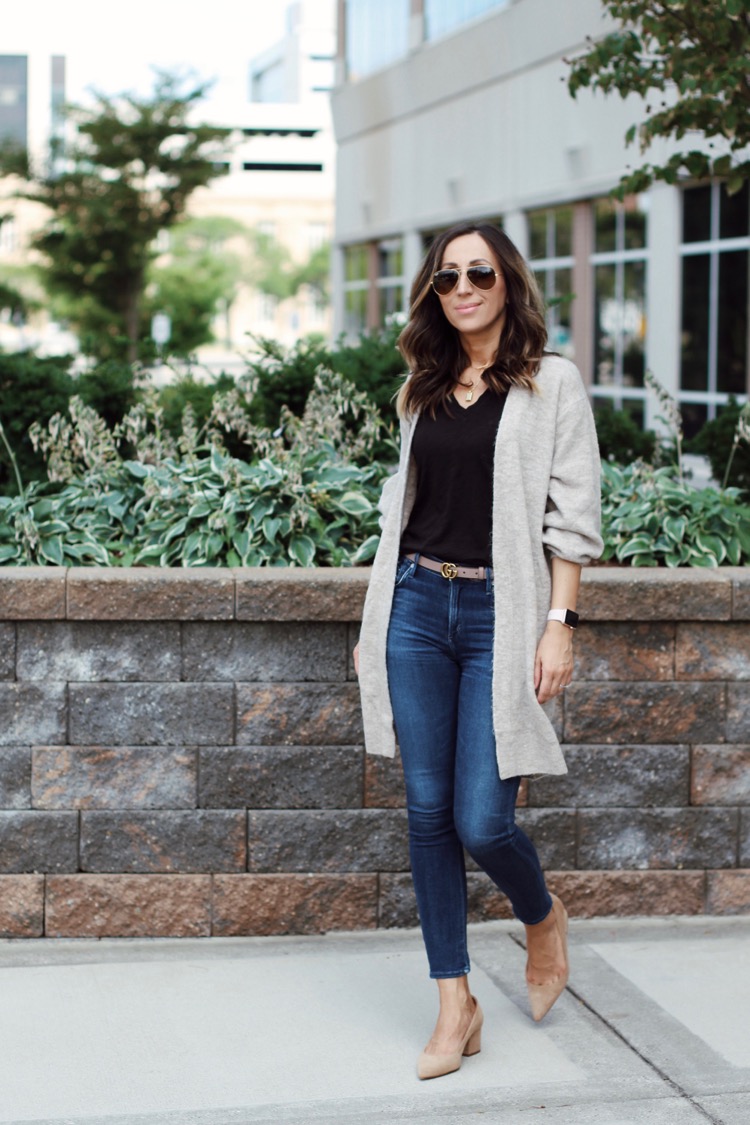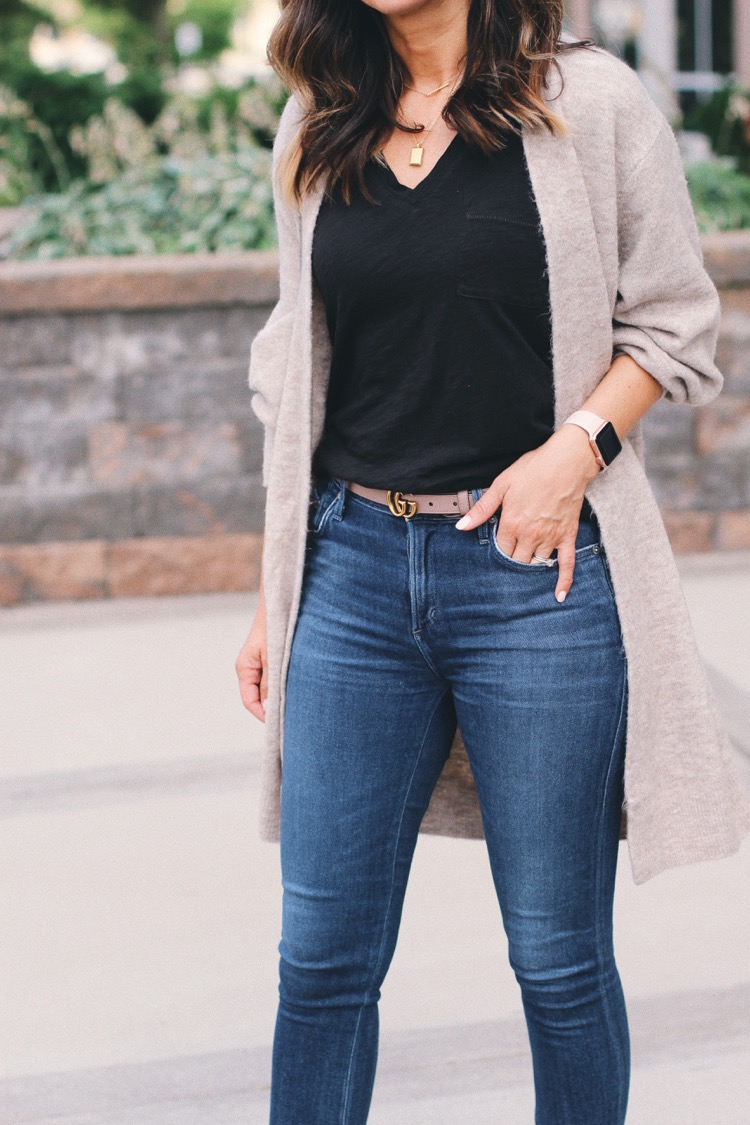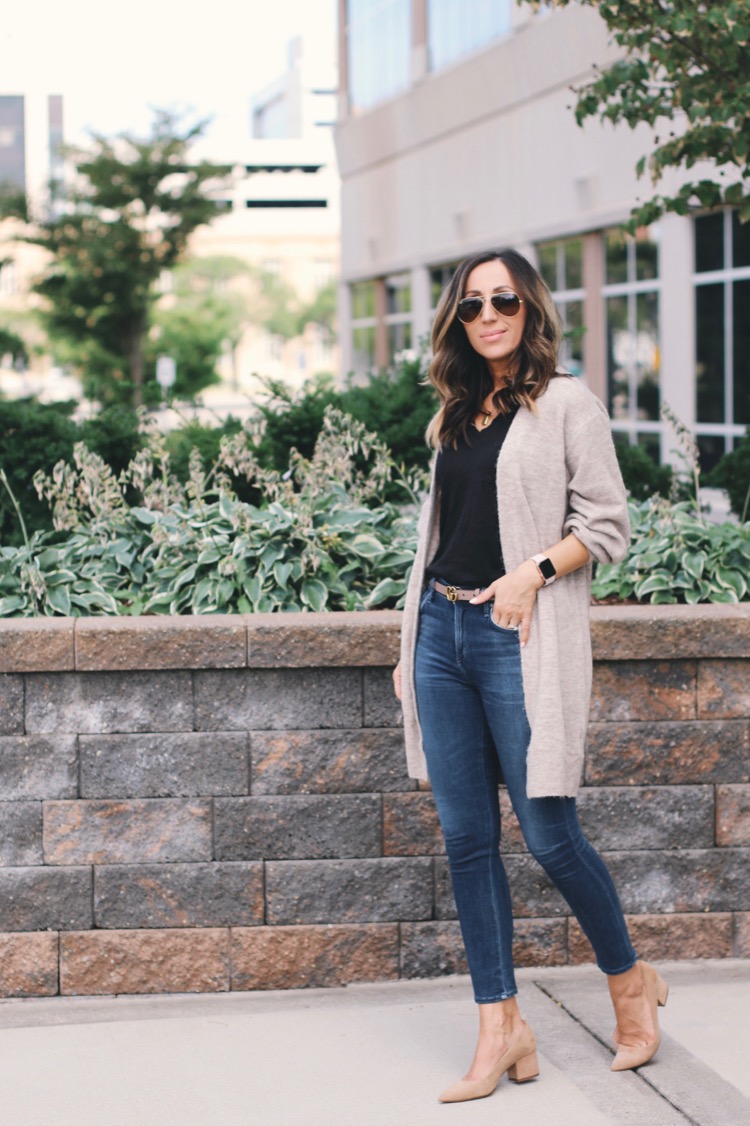 Cardigan in xs (only $20) – comes in more colors | Sleeveless tee | COH Jeans tts | J.Crew block heel pumps | Chloe Bag | Gucci Belt – great option for less here and here |
On a totally different note….do you all remember that I said during the Nordstrom Anniversary Sale that a lot of items will go on sale in early Fall? Well, a lot of items that we part of the anniversary sale are now marked down, a lot earlier than I thought they would be. The booties and the bag I purchased are cheaper now than they were during the Anniversary sale. You can find my Nsale fitting room snapshots here. Below are my top picks that are currently on sale…

Have a great day!