Is it obvious how much I love pleated skirts?
One of my absolute favorite ways to wear pleated skirts for Fall is with knee high heeled boots, as seen in this post (where I also talked more about these fab boots).
This year, this pleated skirt was officially my most worn skirt. Nicely made with right amount of pleats that drape perfectly. I want it one more color, but it's just a tad pricey. Counting CPW (cost per wear) it doesn't come to very much really…and when you buy something a tad pricier and get a lot, and I mean a lot, of wear out of it…it's very much worth it. Don't get me wrong, you don't have to spend a lot of $ to find something well made that you'll wear a lot. I have plenty of pieces like that. But sometimes certain pieces feel like they were made just for you…you know what I mean?!?!! Below are some other great options that are more budget friendly…

One of the pleated skirts you might have seen on multiple occasions over the last year is this one from H&M (it comes in more colors but it does sell out pretty fast. I'm sure they'll restock at some point. I wear size US4) I have it in two colors but actually talked myself out of getting a third color (because 3 exact same skirts styles in different colors is a tad much). It's only $40 and it's quite nice. I'm a fan and I would recommend it.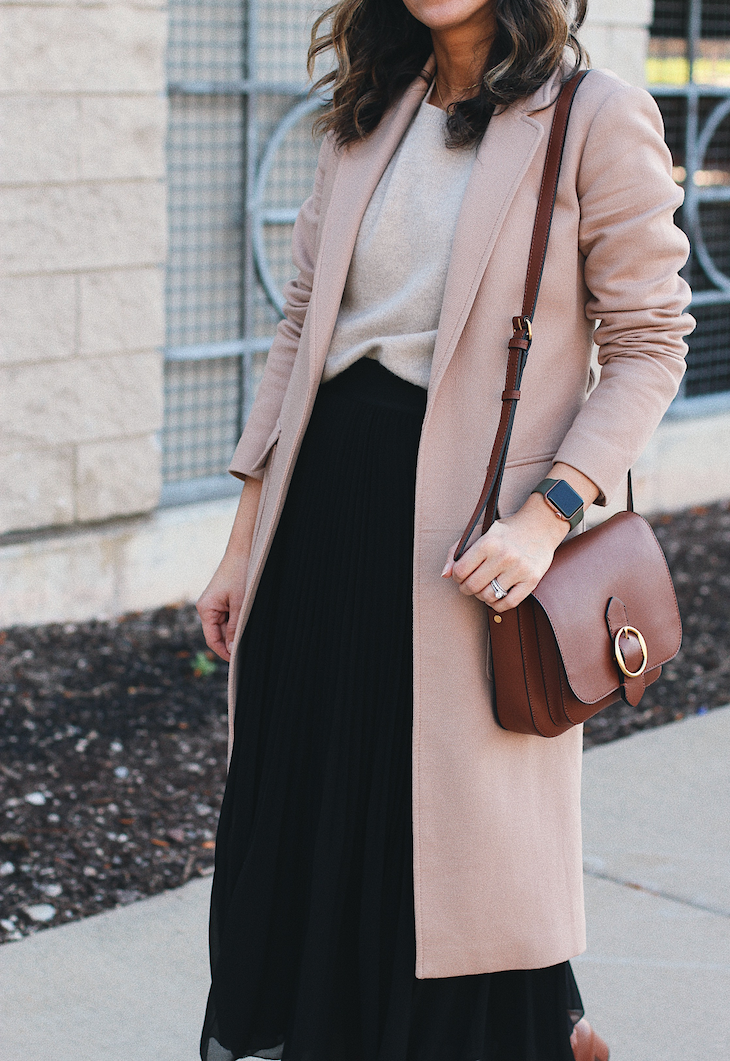 I love shorter sweaters with skirts as there is not much to tuck-in which means 0 bulk in the mid section.
One thing I've been doing for years with coats that don't have my shape to them is belting them in the back (if they come with a belt of course). It's such an easy thing to do but it changes the fit of the coat to a more flattering level. And 90% off the time is how I wear this coat as well as my trench coat.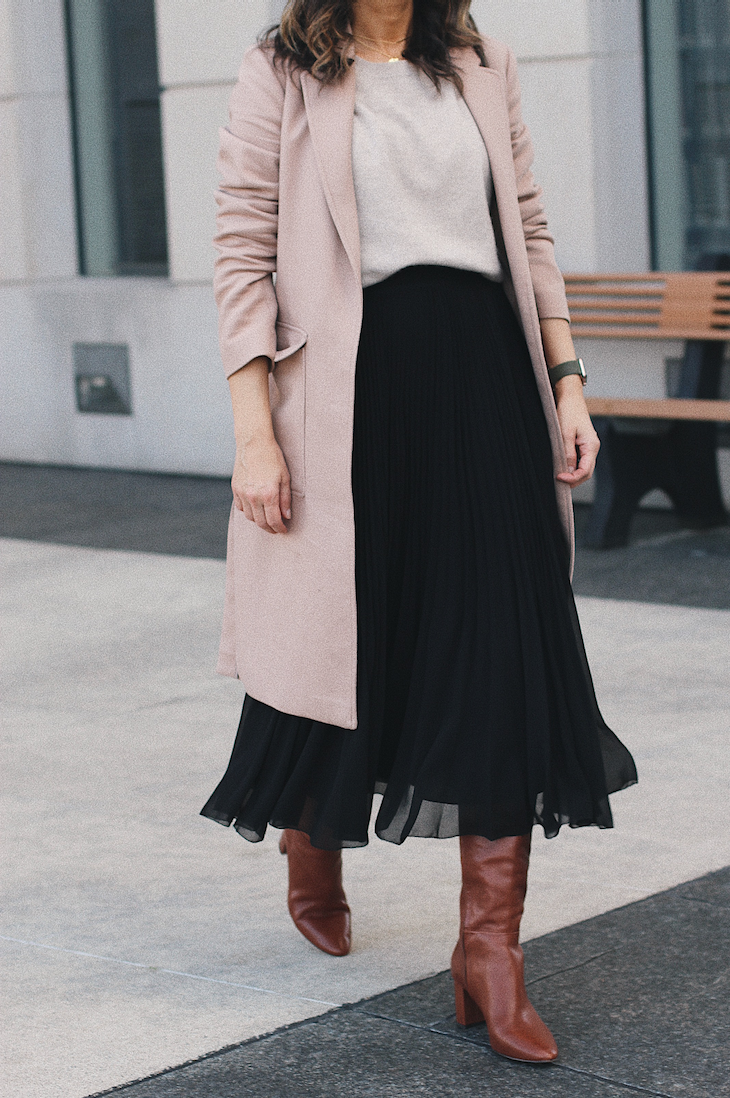 Coat old – great options here, here (love the color), here, here, here – oversized | Cashmere Sweater – great options for less here (cashmere), here, here and here | Black Pleated Skirt – similar for less | Brown Leather Boots tts | Saddle Bag – obsessed | Bar Necklace – I wear it daily
As always, thank you for reading!