Not only is sweater weather here, but coat weather is here as well. And I'm not even mad about it. There are so many amazing options to keep us not only warm, but chic looking as well.
It's not secret that I have a weak spot for sweaters and coats, but it's somewhat justified because it's cold about 8 months out of the year in Michigan. See, justified 😉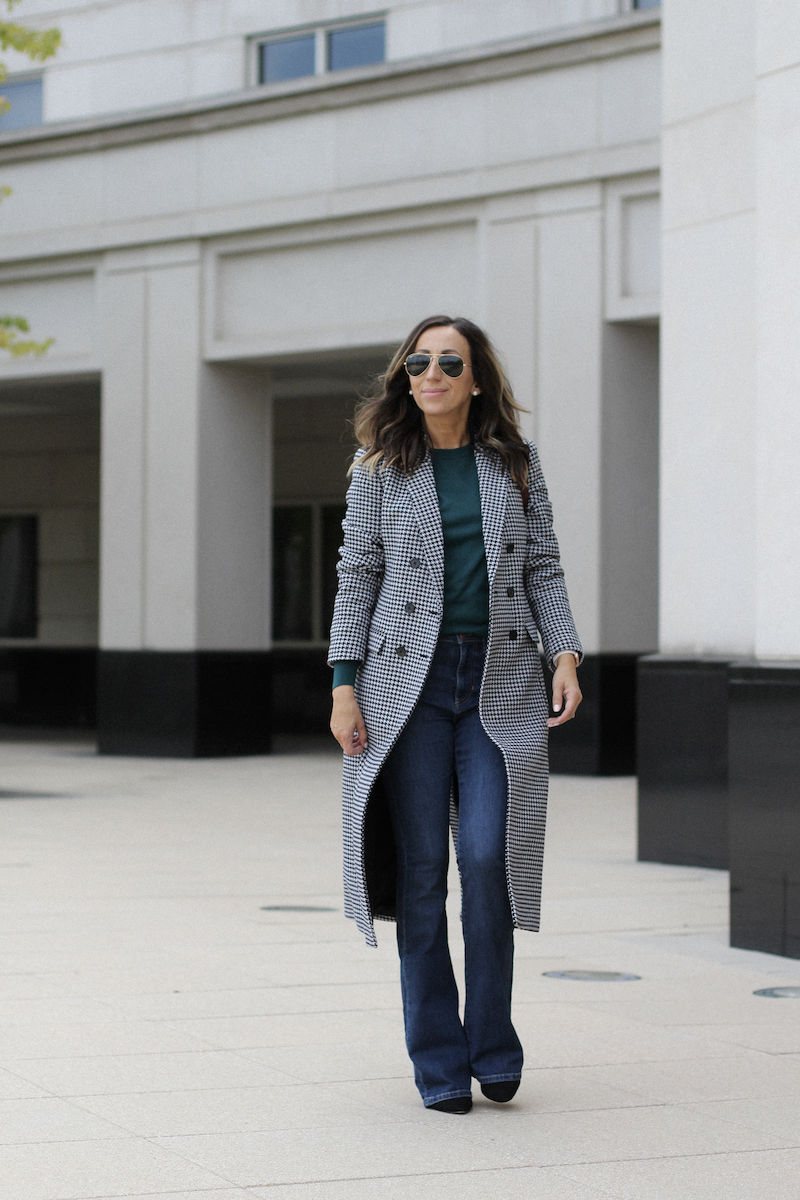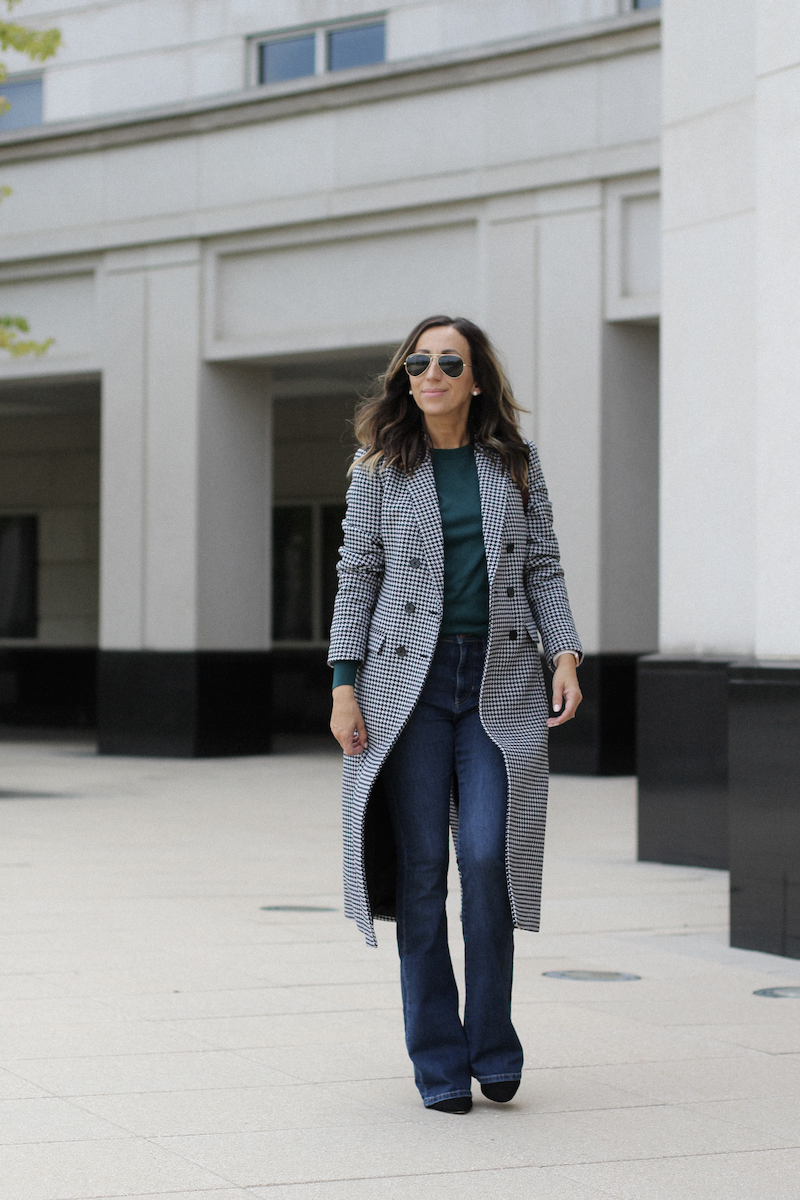 This houndstooth coat is such a classy and chic one! I'm obsessed with with it. It pairs nicely with so much, even with sneakers. It's such a versatile coat that can easily be dressed up or down. You'll definitely be seeing a lot more of this coat.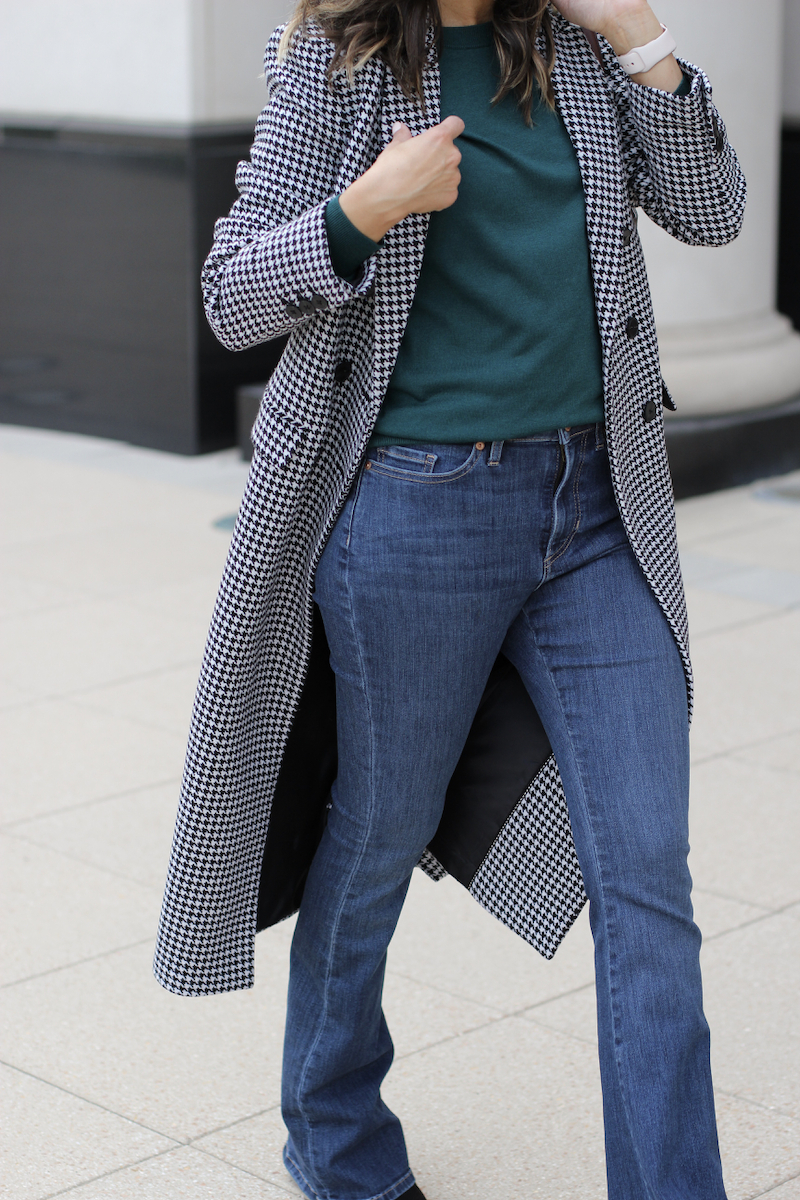 The thin sweater I'm wearing is such a great wardrobe staple (comes in multiple colors). It easily layers under blazers too without adding any bulk.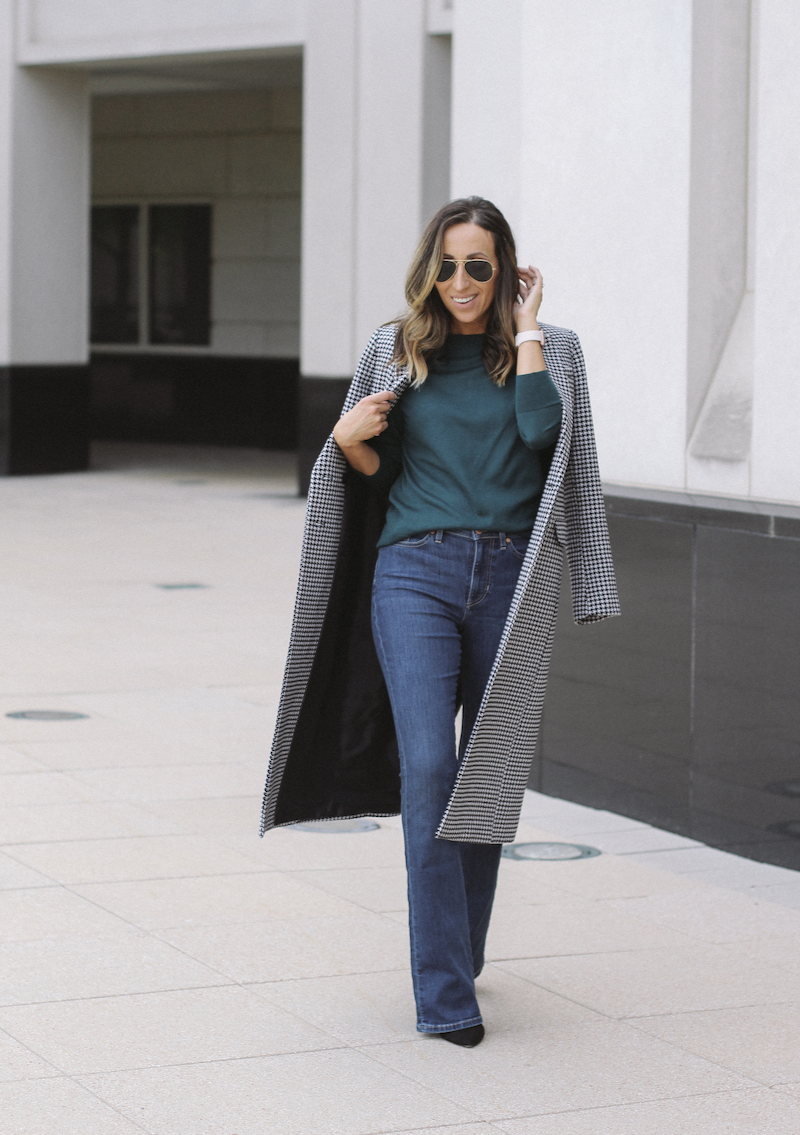 While I'm still a fan of skinny jeans, it has been refreshing to see flare jeans make a come-back this season. They're perfect for certain occasions and let's not forget how well they create the illusions of longer legs.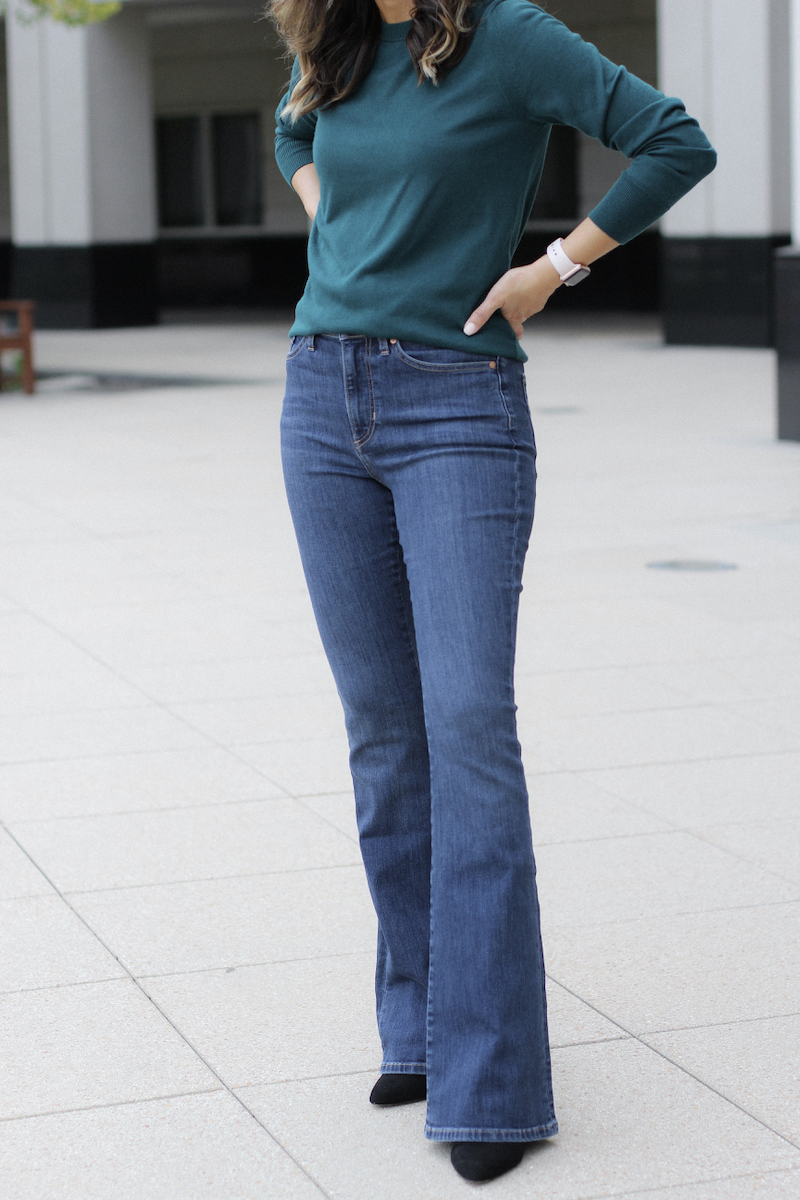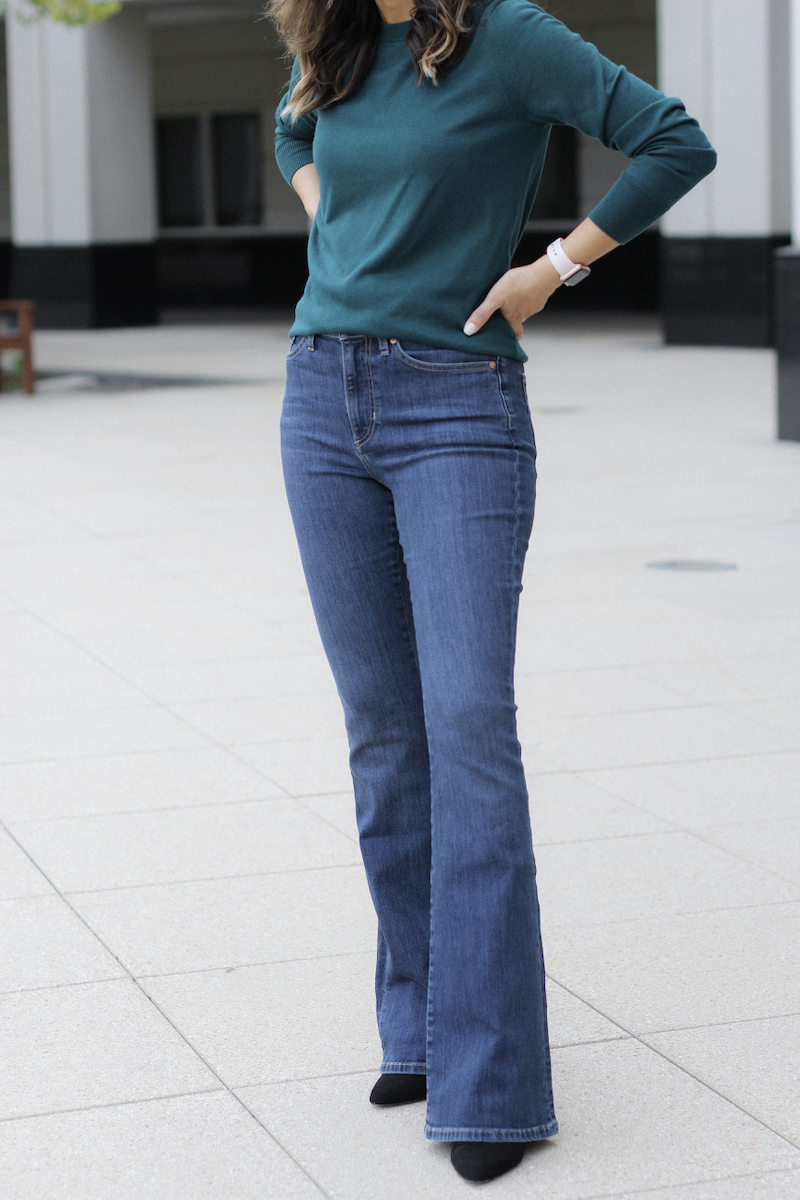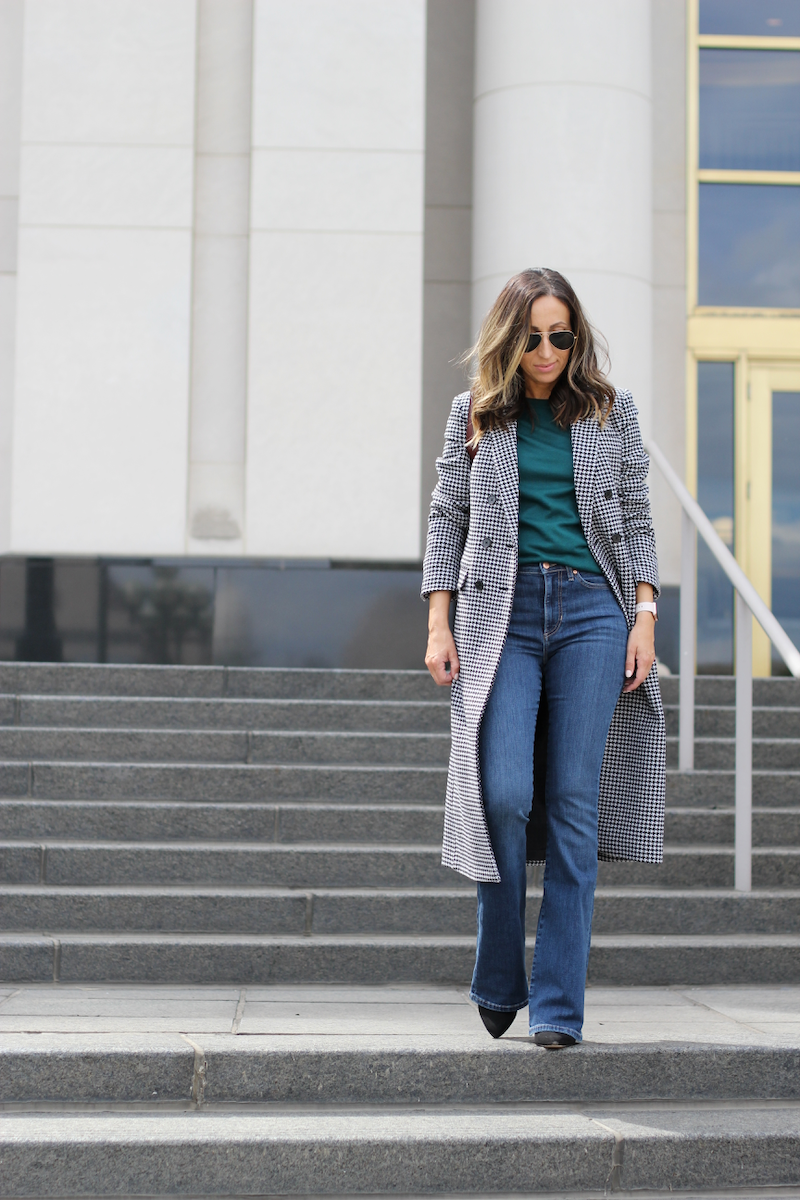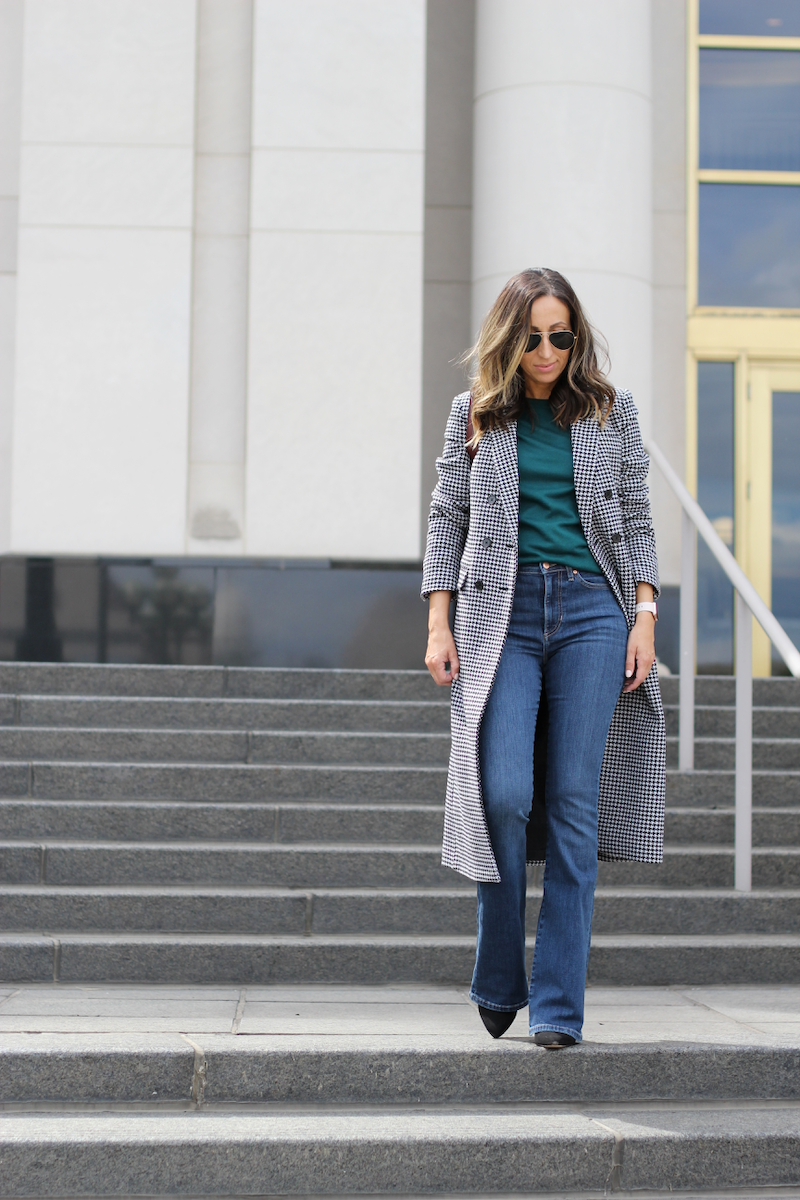 A few more pretty coats for Fall and Winter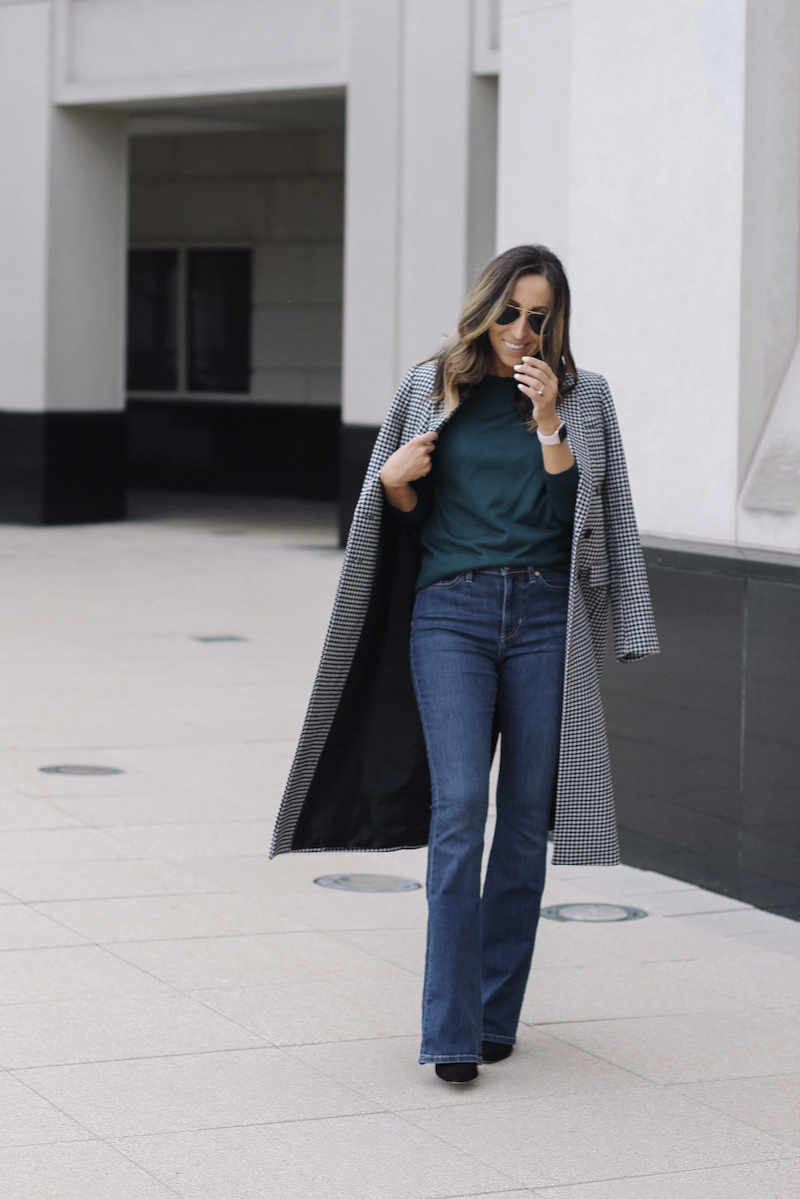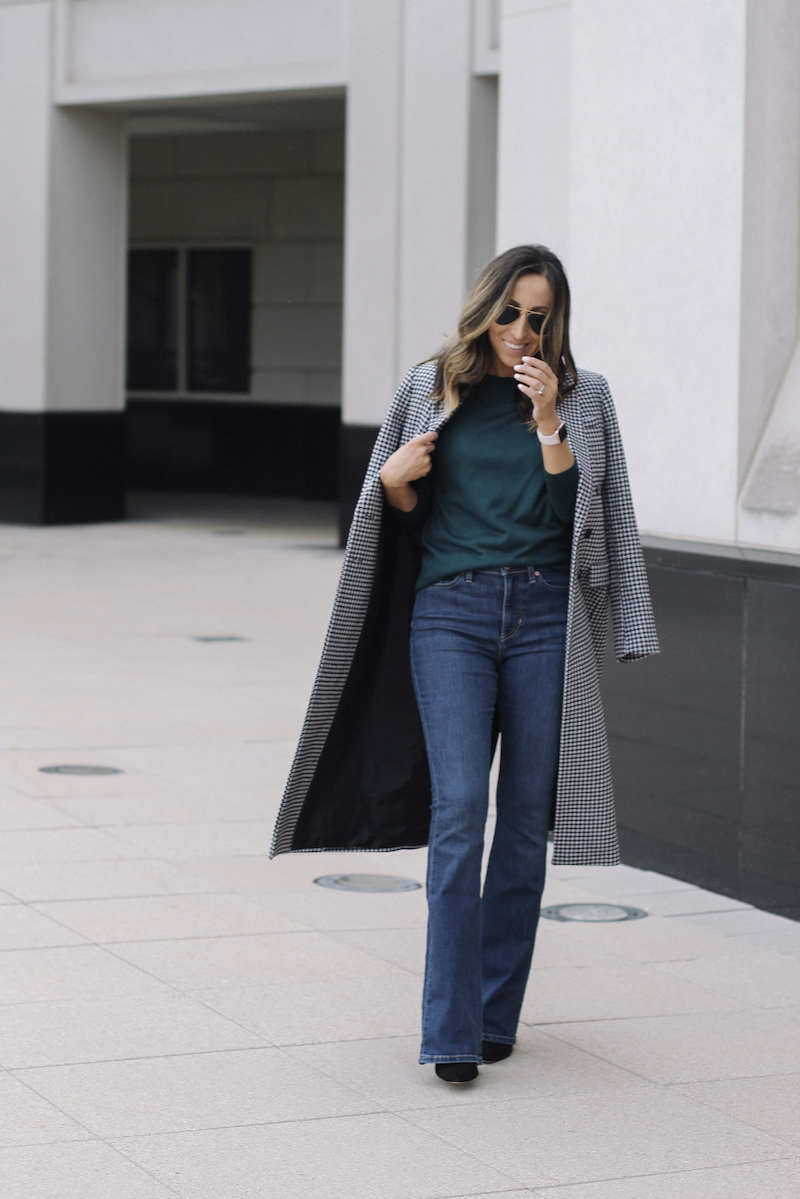 Houndstooth Coat: Banana Republic in xs c/o | Sweater: Banana Republic c/o | Jeans: Banana Republic tts c/o | Booties: old – similar, love these too
---
This lightweight coat is the perfect pop of color for gloomy days. Or any day really! It will transition nicely in to Spring as well. This coat is also easily dressed up or down and it comes in 3 more colors (loving it in lilac too).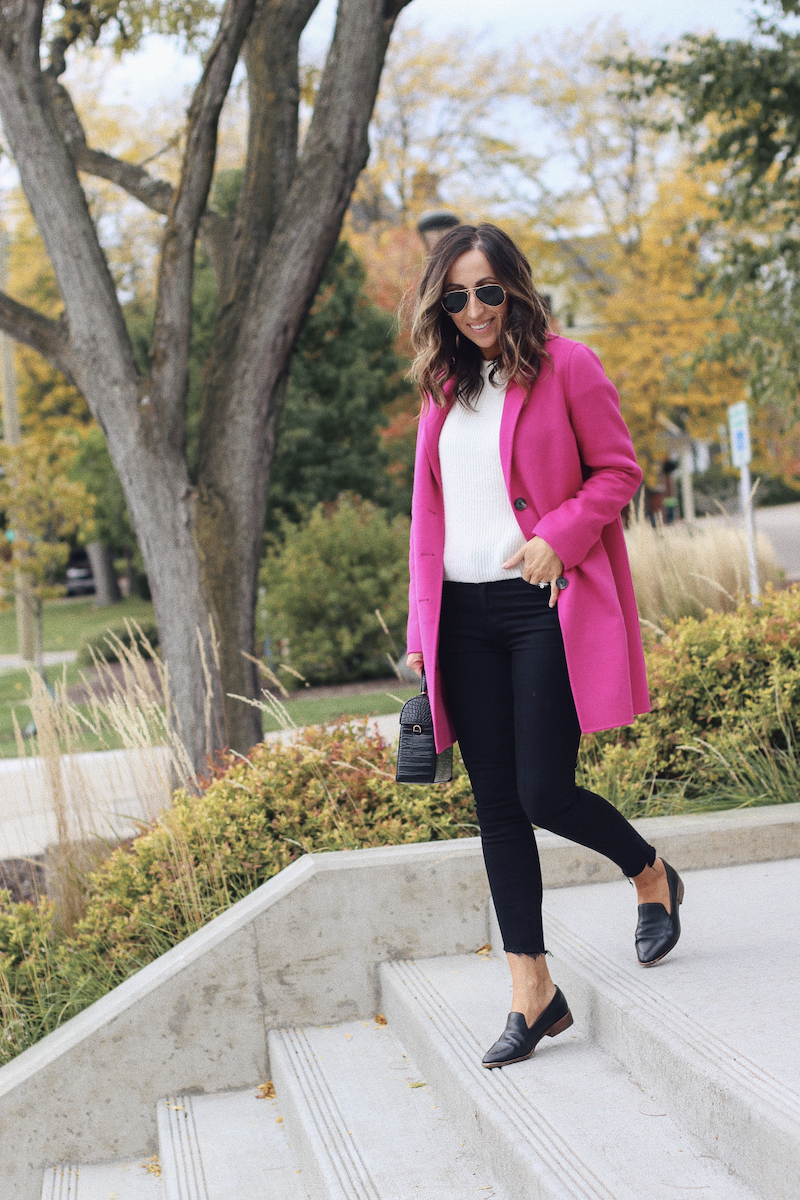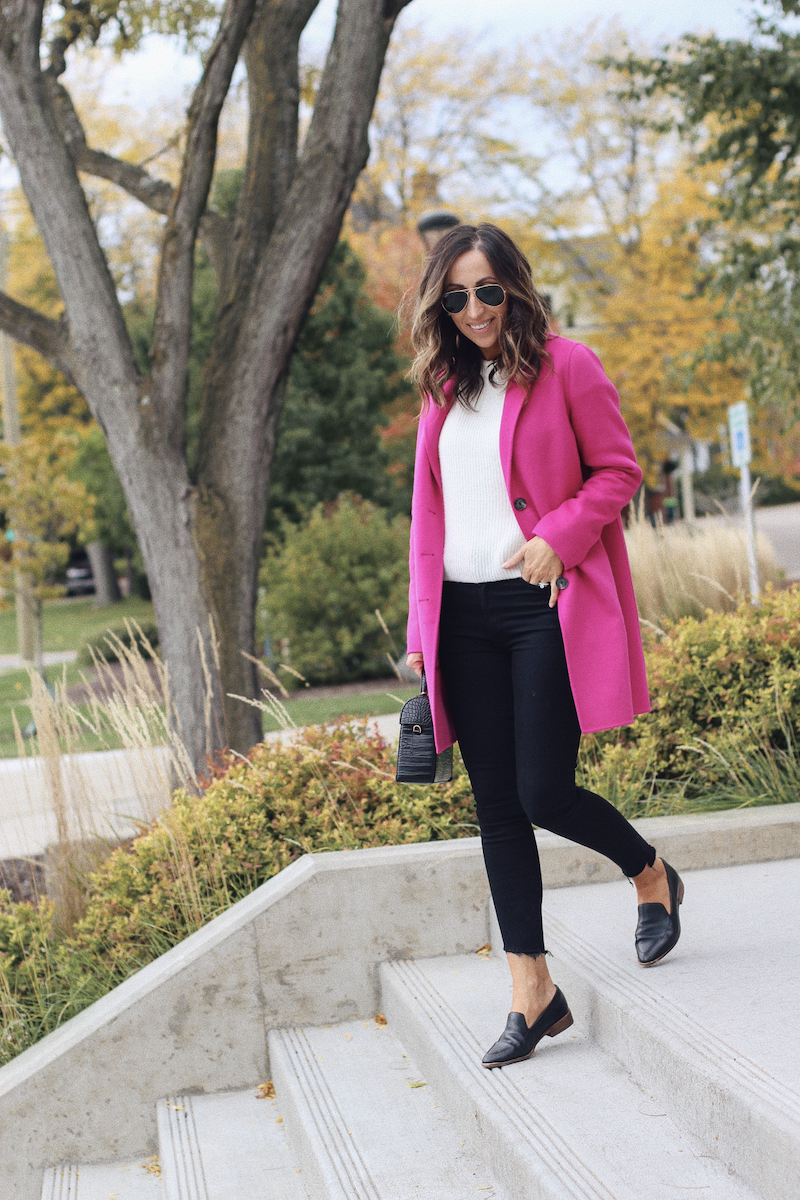 I've been loving this cropped sweater. The slightly shorter sweaters are my favorite to wear with skirts as you can easily do the front tuck without adding a lot of bulk (I think I also mentioned this in yesterday's post haha. And I absolutely love this dainty ivory white (it does come in 3 more colors).
Coat: Banana Republic in xs c/0 | Sweater: Banana Republic in xs c/o | Jeans: Mother | Loafers: Madewell |
A big thank you to Banana Republic for partnering on this post!