Hello November!
I'm sure you're wondering the same as me – how do we only have two months left in this year?! It also snowed a little bit last night…and I'm not ready for it quite yet.
Let's move on to what could be the last of Fall outfits…
I think sometimes I sound like a broken record when I repeatedly talk about certain pieces I love. And that's how I feel about this jacket below – love! In the short time I've had it, I've worn it so much. And also this crossbody bag…perfect size and color!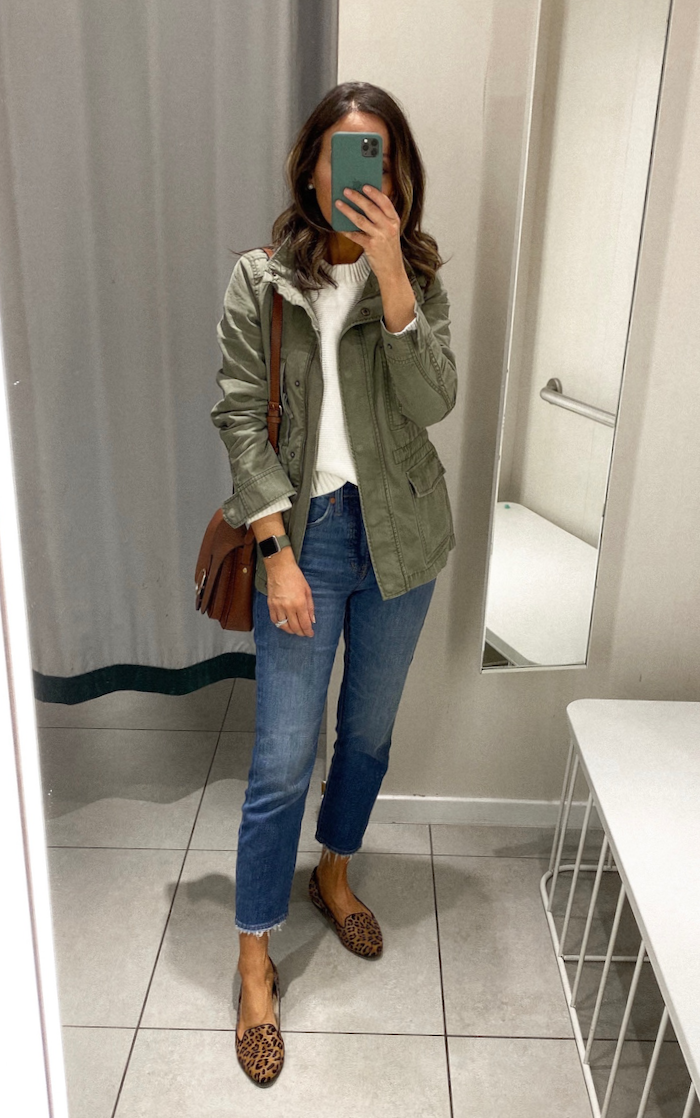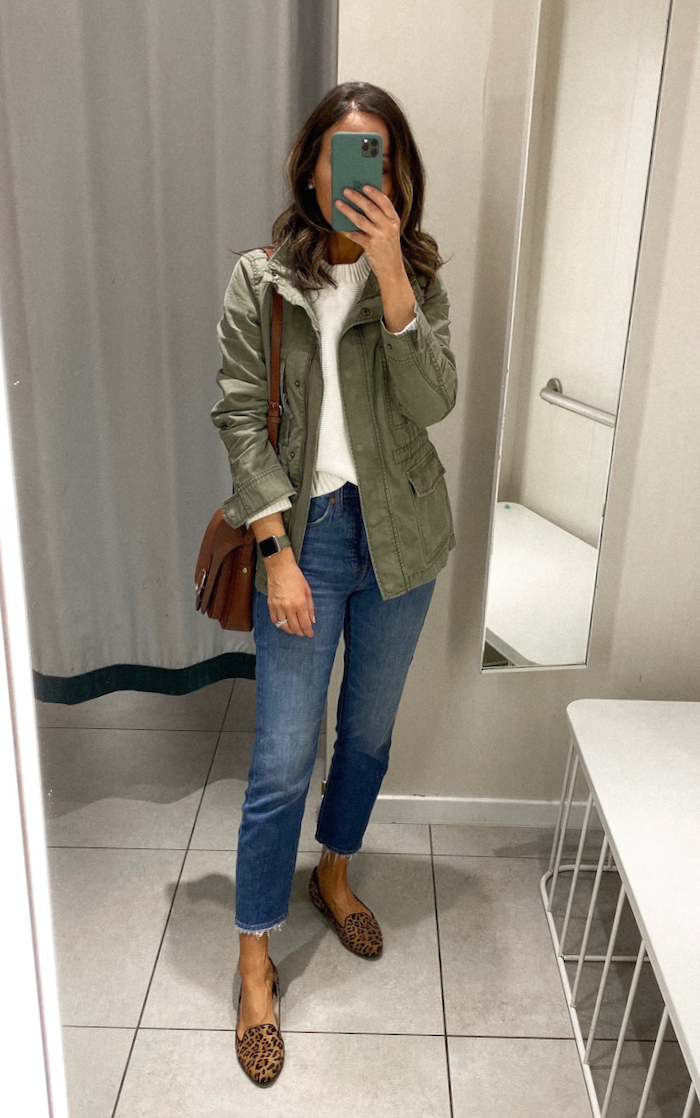 Madewell jacket in size Small – also at Nordstrom | Everlane sweater in xs | Madewell jeans (exact ones no longer available) – new vintage styles here and here | Saddle Bag | Loafers (super old) – great alternatives here on major sale (final sale), here and here
I realize these two outfits are pretty similar…#IlikeWhatILike
Utility Jacket in S – also at Nordstrom | LOFT sweater in Small | Loft skinny jeans tts | Loafers tts (exact ones) – sooo comfy
Better look at the sweater above. Love the details. Reminds me of a $$ designer sweater. Loft did good on this one. It's not on sale today but I'm sure it will be soon. There are, however, a good number of pieces currently $35 and under.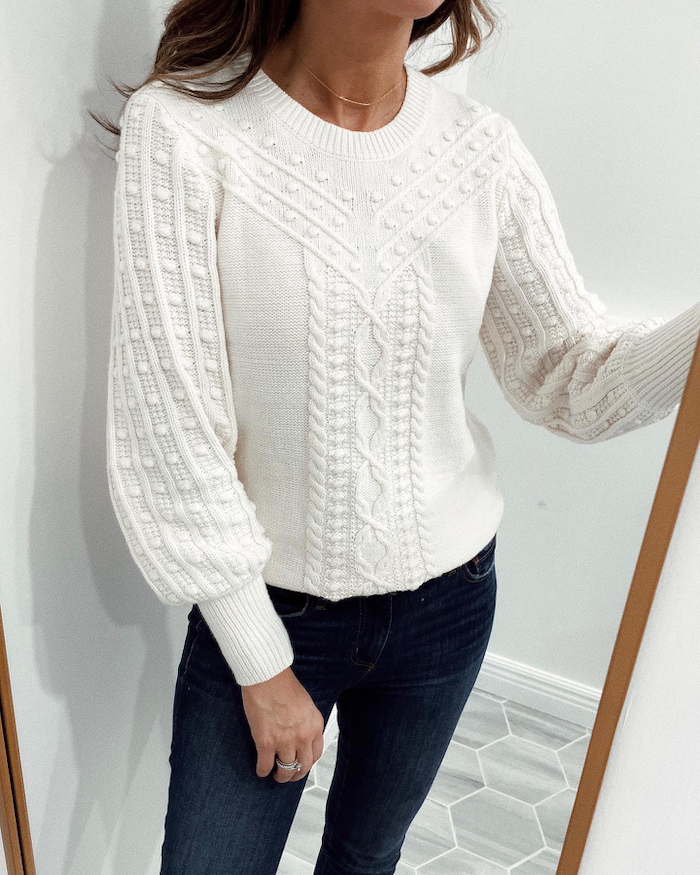 I love coatigans! This one is from last year but I'll link some alternatives below. I had this long sleeve tee in black and liked the style (and sale price) so I got it in gray too.
Jeans tts | Long Sleeve Tee in xs | Sneakers tts | Coatigan (old – great options here, also this coat is about the same color and almost as thin as this cardigan. Great option for Fall and Spring.
Loved this combo! You might know by now, since I've worn this coat a ton lately, that it is from a few years ago. But there are some great options out there.
Coat (super old) – nice options here, here, here, here, here | Sweater – similar style for less | Jeans | Loafers tts | Bag
This is the only outfit that I haven't actually fully worn outside (the booties have not made it outside yet, the reason will be below…)
This cowl-neck sweater is from last year (and I have it in black from the year before). They bring it back each year and for good reasons – it's so soft and cozy. And during windy days when I walk Zoey this cowl neck has doubled up as a hoodie.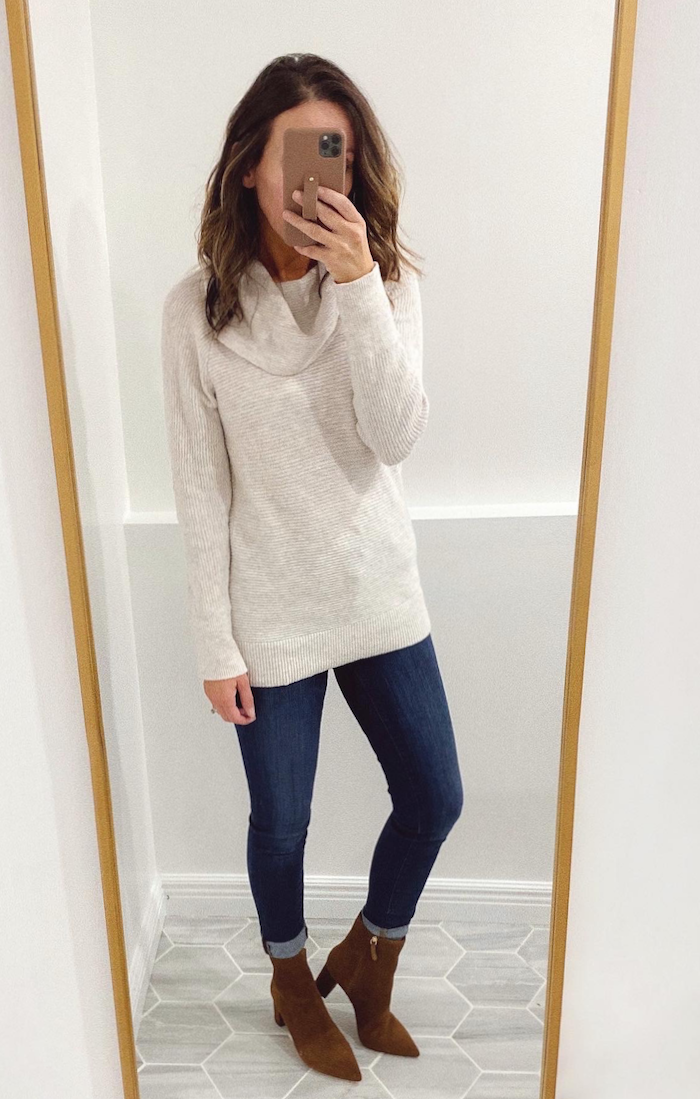 Cowl-neck sweater | Dark Wash Jeans | Brown suede booties
I've been eyeing these booties since they arrived and decided to get them during one of the recent sales. I love the color and style. I haven't worn them outside yet as I haven't decided if I should keep them (based on the fact that I don't need another pair of heel booties, even though I don't have a pair like this lol). I love that the heel is not very high though, they seem very comfortable.
On sunday I changed 4 times you guys, 4 times. I don't remember the last time that has happened. Sunday morning I wore this outfit, then came home and changed to the outfit below for lunch and errands, then came home and changed to a different outfit for a quick trip to Cider Mill and then into comfy clothes. Yikes! But I didn't think the outfit below seemed Country Cider Mill appropriate hah.
BR houndstooth coat in xs c/o Banana Republic | Mother Jeans tts | Black Crewneck Sweater | Black Booties tts
This outfit is from Oct 3rd (I know it rained because I wore this parka haha)! I guess it's been a while since I rounded up some of my daily looks. An anorak/rain parka is a game changer… I've had this one for a few years now but I wish I had gotten it way sooner. In my book, rain parks are a closet essential (unless it doesn't rain much where you live…)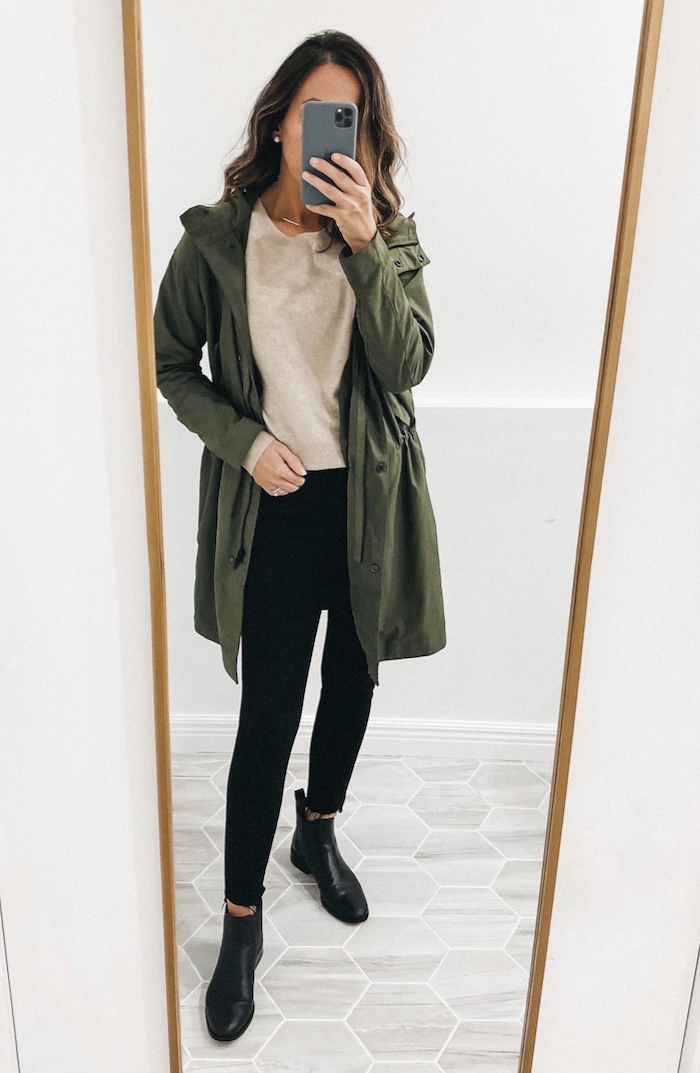 Sweater – similar for $35 | Jeans tts | Booties – limited sizes on sale here | Everlane Anorak in XS
And this outfit is even older…from Sept 23rd. Love a good, effortless look.
Black Crew Neck Sweater | Straight Leg cropped jeans | Loafers (super old) – great options here (heard these are super comfy – get $20 off ) and here for $25 | Chloe Bag | Wooden Stool (love)
Have a great weekend!