Hope everyone had a nice weekend!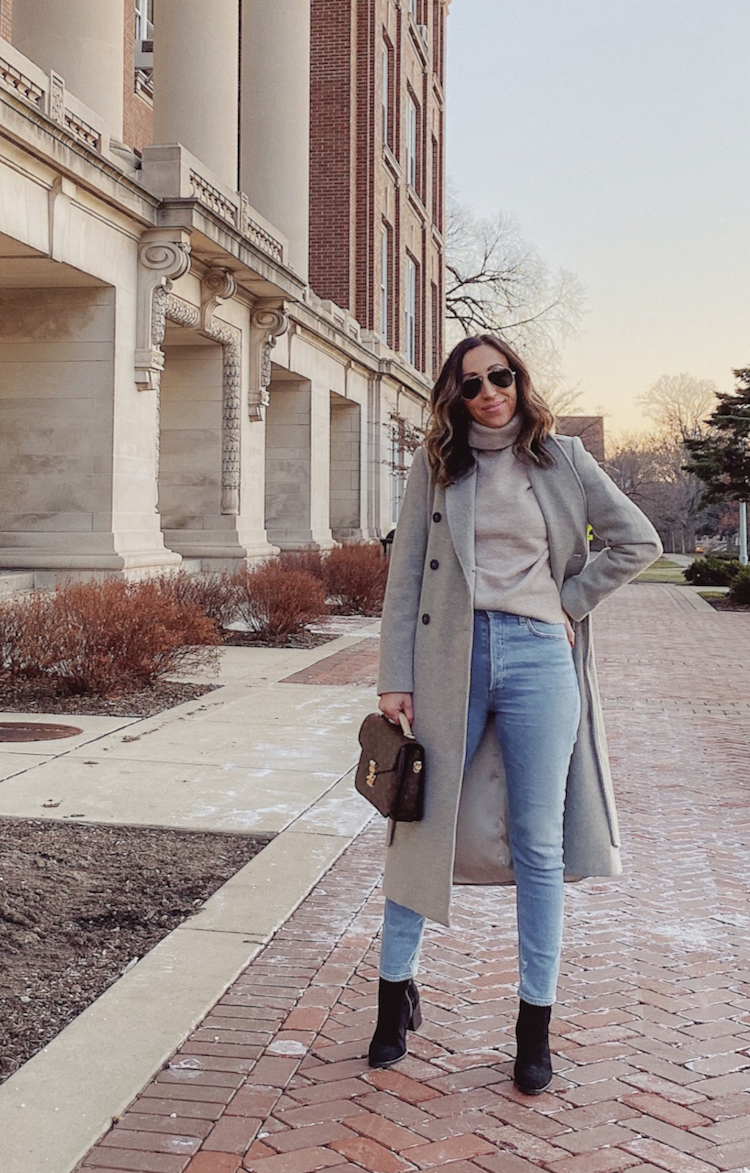 I briefly talked about these jeans in one of my recent posts. It has been years since I've purchased a pair AGolde jeans (who remembers Piperlime? That where I got my first pair that I've donated since). I love the wash and style of these. They have just the right amount of stretch to them. And they're not a true skinny.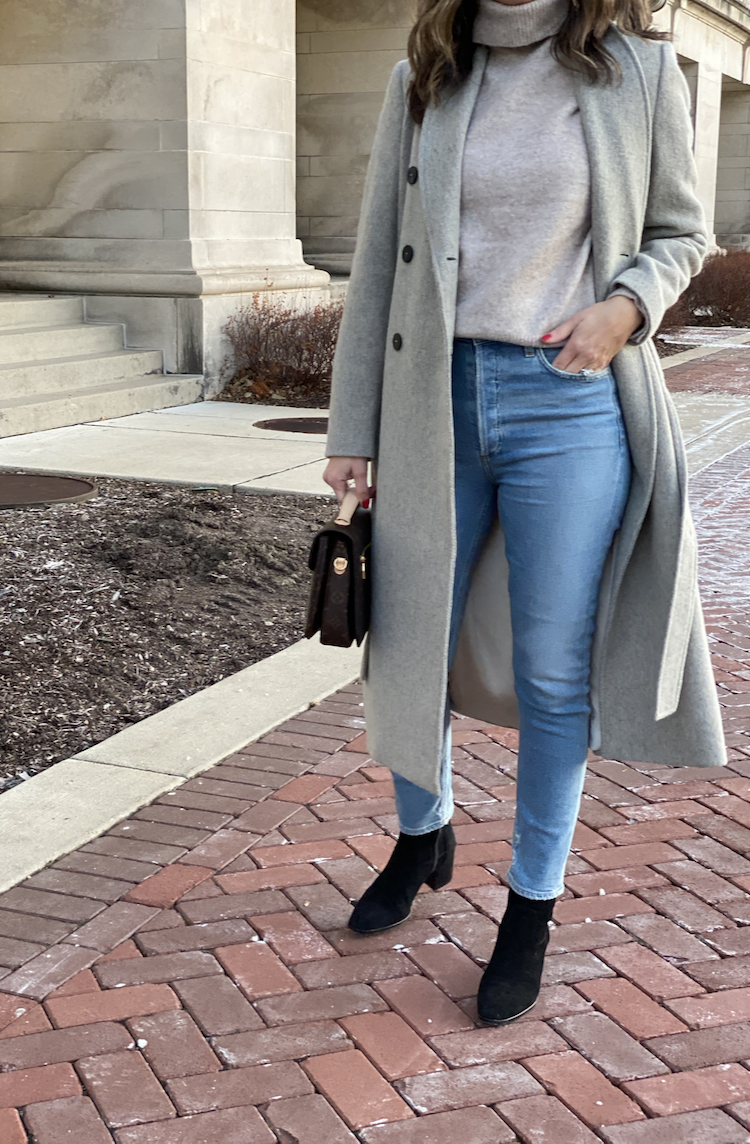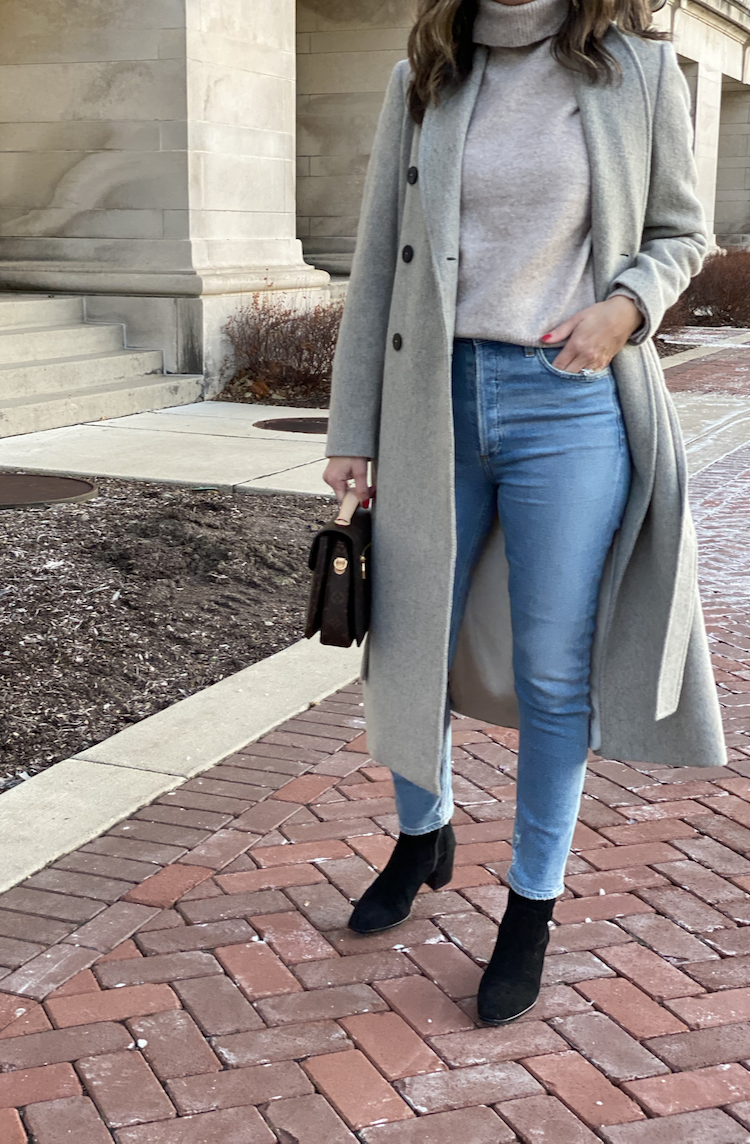 I've also talked about these booties recently. They're 60% off and selling out fast. This was my first time purchasing anything from this brand (I ordered two different colors to see which one I like better. I decided last minute to keep black ones instead of dark gray. Can't go wrong with any of the colors available). I find them to be very comfortable!
I love that the booties are fitted around the ankle, which makes them perfect for so many different styles of bottoms. Skirts, dresses, skinny jeans, wide leg jeans…you get the idea.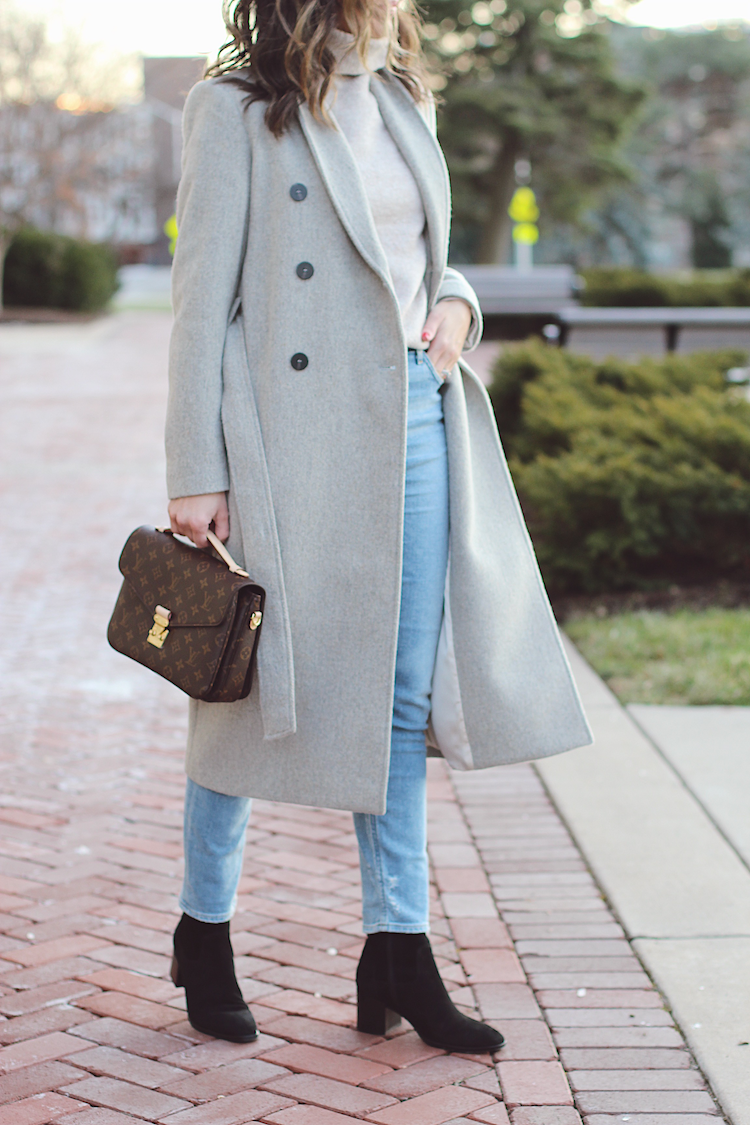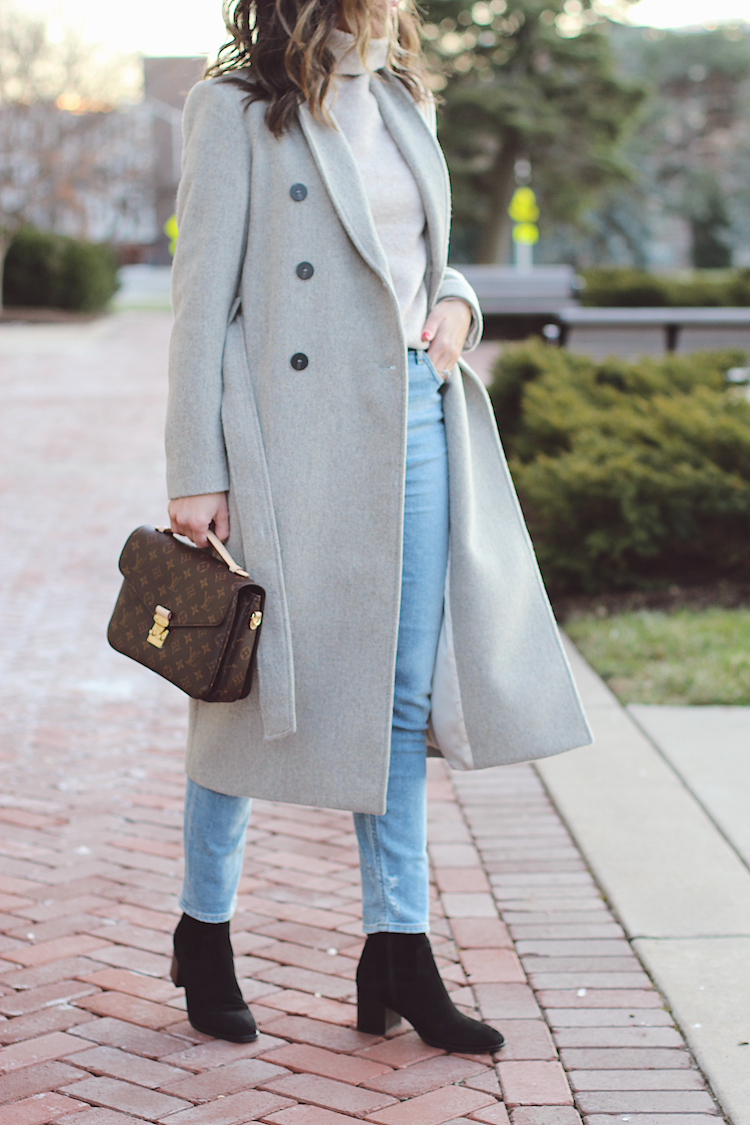 A couple of months ago I shared this coat but it was in a bigger size. To my surprise US xs and EU xs are not the same suddenly (being from Europe this is a surprise to me). I ordered XS but got a EU small and it definitely did fit like size small (not sure when this sizing changed). It's rather odd but once you figure out your sizing you're good 🙂 The coat in these pictures is XXS which actually fits like size US XS. Mango's shipping and returns are free which is always a bonus.
A few more coats I'm loving: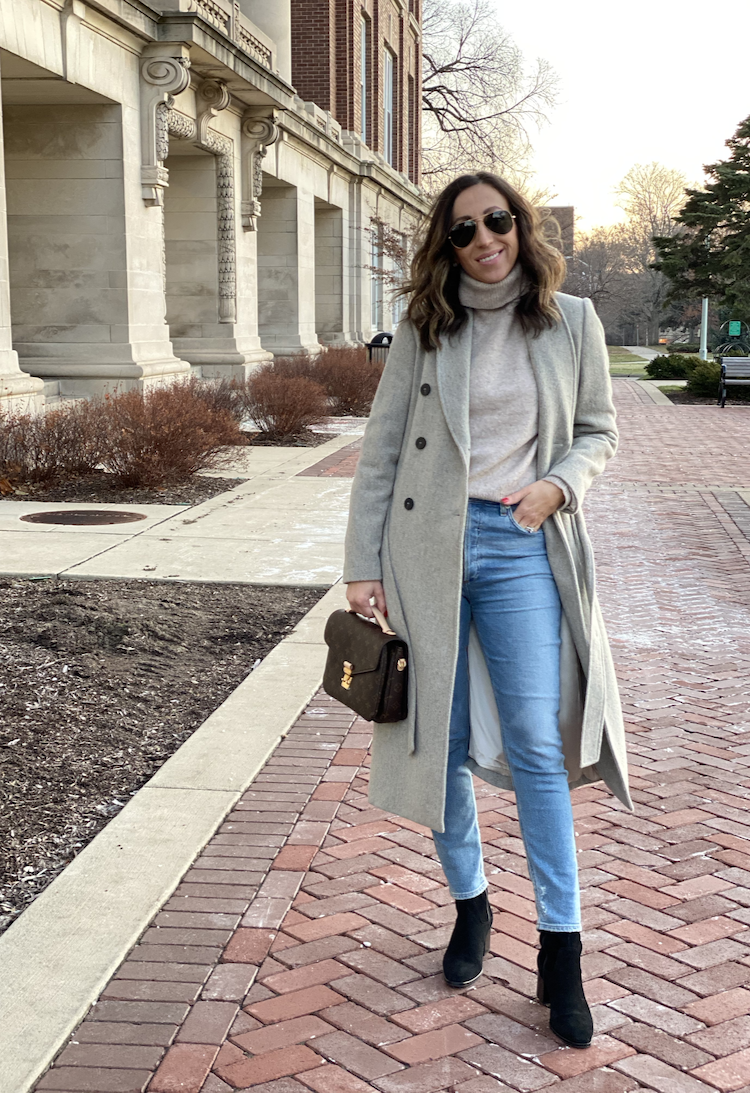 My $30 turtleneck sweater comes in multiple colors. I purchased it in store without trying it on (I'm not a big fan of trying clothes on in store during winter time, especially if I was not planning on shopping…then it's a definite no 90% of the time). But I loved the sweater when I saw it so I purchased it. Once I finally tried it on it seemed a tad itchy….which oddly enough was not the case once I kept it on and wore it for a full day.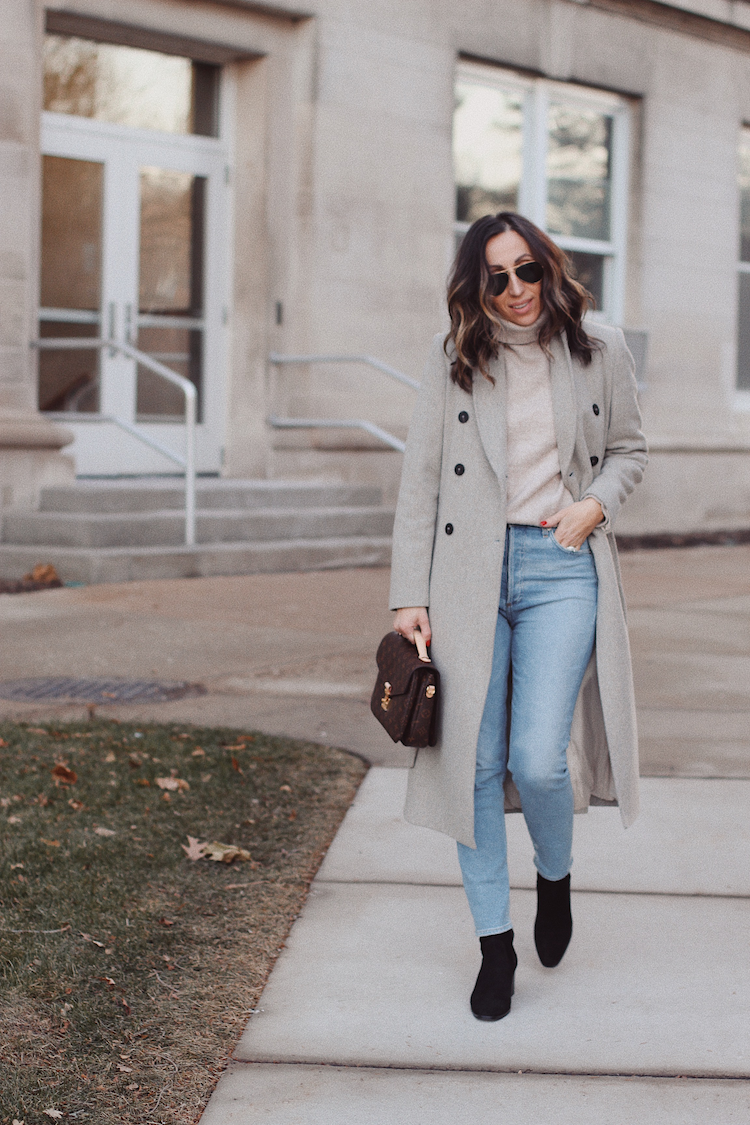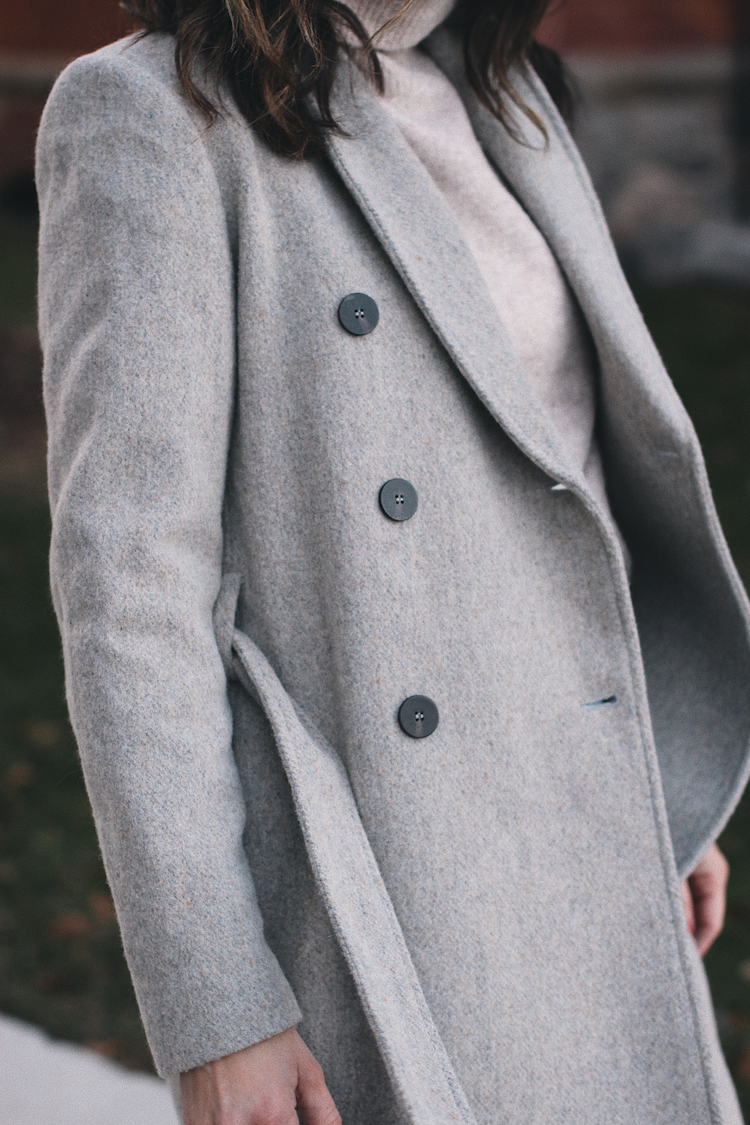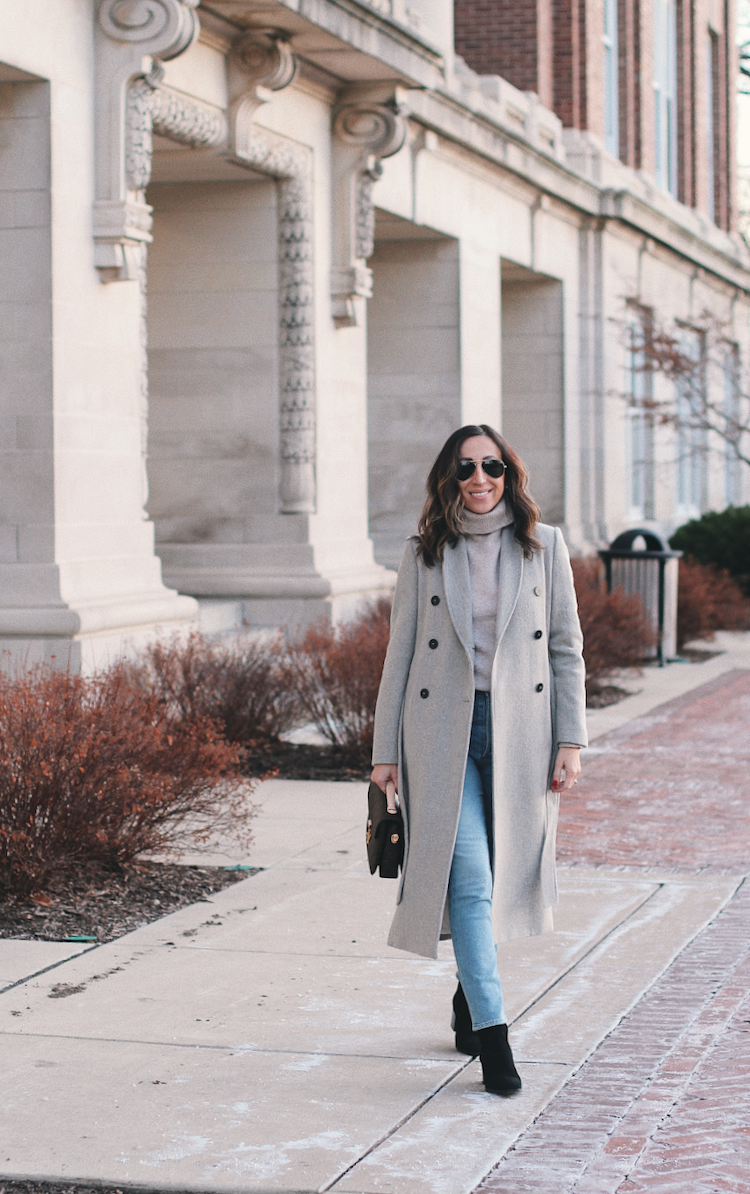 Outfit Details: Coat: Mango | Sweater: H&M in xs | Jeans: AGolde tts | Booties: Nordstrom – 60% off – another similar style on sale
H&M has the best affordable sweaters! Here just a few great ones (most are oversized styles fyi) –

Wishing you a great Monday!